Zucchini noodles with Tomato Sauce and Shrimp
These Zucchini Noodles with Tomato Sauce and Shrimp are perfect. They are a quick and easy meal for a healthy and delicious dinner! Enjoy!
I am not the feeling so good today. I couldn't sleep well because I had a lot of pain in my sciatic nerve. Since Tuesday afternoon, I've been feeling pain, but my husband gave me a massage that helped and I used a hot tube, which brought me a lot of tension release. I also will do some yoga excise later cause it always helps. I've been doing yoga for almost a year now and since then, I haven't had any sciatic pain. However, the past two months has been too busy for me. So, I stopped yoga for a while and now all I think about is how much I regret stopping. But, I will go back!! Live and learn 😉
One of the two things that I love eat during summer is shrimp and of course zucchini. I know summer is almost gone but officially on the calendar summer ends on September 21st, right? Though in Canada, the beginning of September is already chilly 😉
So, this dish is still perfect for your dinner summer time. After seeing so many beautiful zucchini noodles dishes all over the internet, I got inspired and bought a Paderno Spiral Vegetable Slicer on Amazon
. Even though summer is almost done, I am not putting my spiralizer away. You can spiralize so many different types of veggies in the fall like sweet potato, potato, butternut squash, apple, and so on. I am still very new when it comes to spiralize veggies but I already can say I am loving it. These veggie noodles make any dish looks beautiful and they are so healthy. Love, Love, Love!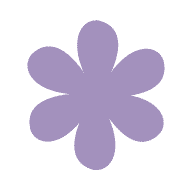 MY OTHER RECIPES
Also, when you use Paderno Spiral Vegetable Slicer
, it is very easy and quick to prepare any meal. For this recipe, I just sautéed the zucchini quickly because I prefer them almost raw and topped with my awesome tomato sauce, shrimp, and cherry tomato. Let's not forget the cherry tomatoes because summer tomatoes are definitely the best!! I hope you enjoy this light and flavorful dish!
For more delicious and healthy recipes visit and follow my Primavera Kitchen Pinterest Board!
This post contains affiliate links. For more information, please visit my disclosure page here.
Zucchini noodles with Tomato Sauce and Shrimp
These Zucchini Noodles with Tomato Sauce and Shrimp are perfect. They are a quick and easy meal for a healthy and delicious dinner! Enjoy!
Ingredients:
2 medium zucchinis, Blade C, noodles trimmed
2 tablespoons extra virgin olive oil
4 big shrimps
salt and ground black pepper, to taste
2 garlic cloves, minced
½ cup onions, diced
¼ teaspoon red pepper flakes
½ cup homemade tomato sauce
½ cup cherry tomato
Directions:
Using a knife, chop the ends off the zucchinis. Cut the zucchinis in half. Use a spiralizer fitted with a shredder blade C, secure, and spiralize the zucchini.
Use kitchen scissors to trim noodles as the noodles come out. If you don't trim, your noodles will be very long. I prefer to trim because they're easier to eat. Set the noodles aside.
In a large saucepan, heat olive oil over medium-high heat.
Add shrimp, salt, and pepper. Stir occasionally and cook until pink and set aside.
In the same skillet add garlic, onions and red pepper flakes. Cook until onions are golden brown.
Add the zucchini noodles and cook for about 3 minutes. If you cook them any longer than that, the zucchinis can be a little soggy. Don't forget to stir occasionally.
When the zucchini noodles are ready, place them on two plates, top with homemade tomato sauce, shrimp, and cherry tomatoes! Enjoy your meal!
All images and text ©
If you make this recipe, please don't forget to snap a photo and hashtag it #primaverakitchen. I really want to see!
Products Featured in this Recipe:
(may include affiliate links)
If you like this Zucchini noodles with Tomato Sauce and Shrimp recipe, please share with your friends and family. Do you want to taste more? Subscribe to my newsletter and follow Primavera Kitchen on Twitter, Pinterest, Google+, Instagram, and Facebook for all delicious recipes updates. As always, I really appreciate you stopping by.
More veggies recipes
Garlic Shrimp with Zucchini Noodles 
Roasted Root Veggies with Thyme 
Baked Sweet Potato with Cashew