Zucchini Casserole Recipe
This zucchini, ricotta, Parmesan and tomato sauce casserole recipe makes a delicious recipe for summer. It is easy and quick to make and it is also low in carbs and gluten-free.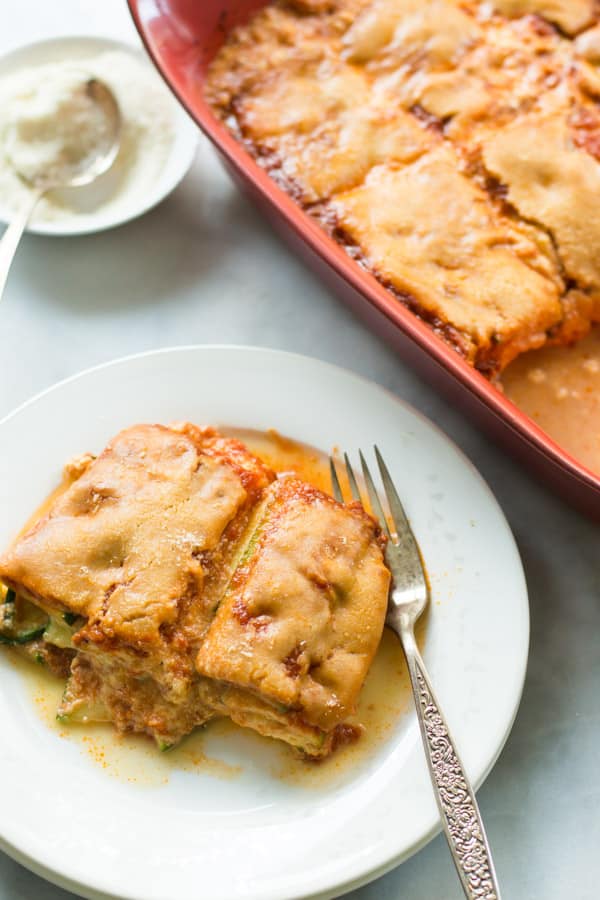 The days this week are so gorgeous that make me wish I could leave my work everyday at 3pm and lay down on a green grass of a beautiful parks. Unfortunately, this is not possible, but I am already pretty satisfied to spend my one-hour lunchtime having lunch with my coworkers in the small green space we have close to the office. I think this little break is essential to clean up our brain and get more energy to keep working in the afternoon. I also don't complain about my office, because it has a huge window with a beautiful view of the city. I hate when you look at the windows and just see buildings in front of you. It is sad not to be able to see some beautiful views from the window, but that's not my case.
As I said I normally bring my lunch from home and I usually cook on the weekends to save time or if it is a quick recipe or salad I just prepare everything before going to work. For this dish since it is so easy to make I woke up 1,5h before to leave and I made this recipe. I had my ingredients all ready the day before and in the morning I just assembled it. While I was getting ready (taking a shower, changing, putting makeup…) this delicious zucchini casserole dish was baking in the oven. Then when it was ready I put a piece in my lunch bag and I ate it outside with my colleagues that day.
So, this zucchini, ricotta, Parmesan and tomato sauce casserole recipe makes a delicious summer recipe. I love recipes that only requires the use of one casserole instead of many pot to prepare because it is much more practical and they are usually full of flavor too. To make this zucchini casserole recipe a little lighter I used law-fat Ricotta and Parmesan cheese, but of course if you prefer to use normal cheese it is absolutely fine. This dish also doesn't call for any noodles, which makes it a great low-carb option for those who want to cut a little bit more from their diet. I really hope you can give this recipe a try. Enjoy!
Zucchini Casserole Recipe
This zucchini Casserole Recipe makes a delicious recipe for summer. It is easy and quick to make and it is also low in carbs. Hope you enjoy this recipe.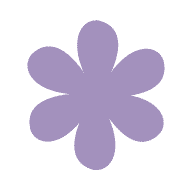 MY OTHER RECIPES
Ingredients:
2 cups (300 g) fresh law-fat ricotta cheese
½ cup + ½ cup (220 g) parmesan cheese, grated
3 eggs
3 zucchinis, sliced ⅛" thick
2 ½ (625ml) cups homemade tomato sauce
Directions:
Preheat oven to 375°.
In a medium bowl mix ricotta cheese, ½ cup Parmesan cheese and eggs. Stir well.
In a small casserole layer 5 or 6 zucchini slices.
Spread some tomato sauce on the top of the zucchinis.
Next, place some of the ricotta cheese mixture.
Repeat the layers until all your ingredients are all used up.
Top with sauce and the other half of Parmesan cheese.
Bake 30 minutes covered and 10 minutes uncovered.
Let stand about 10 minutes before serving.
All images and text ©
If you make this recipe, please don't forget to snap a photo and hashtag it #primaverakitchen. I really want to see!
Products Featured in this Recipe:
(may include affiliate links)
If you like Zucchini Casserole Recipe, please share with your friends and family. Do you wanna taste more? Subscribe to my newsletter and follow Primavera Kitchen on Twitter, Pinterest, Google +, Instagram and Facebook for all delicious recipes updates. As always, you are really appreciated for stopping by.
More Zucchini Recipes!
Sweet Potato Zucchini Casserole