15 Healthy Summer Sandwiches
An awesome collection of 15 Healthy Summer Sandwiches for your picnic, lunch, or a quick summer meal.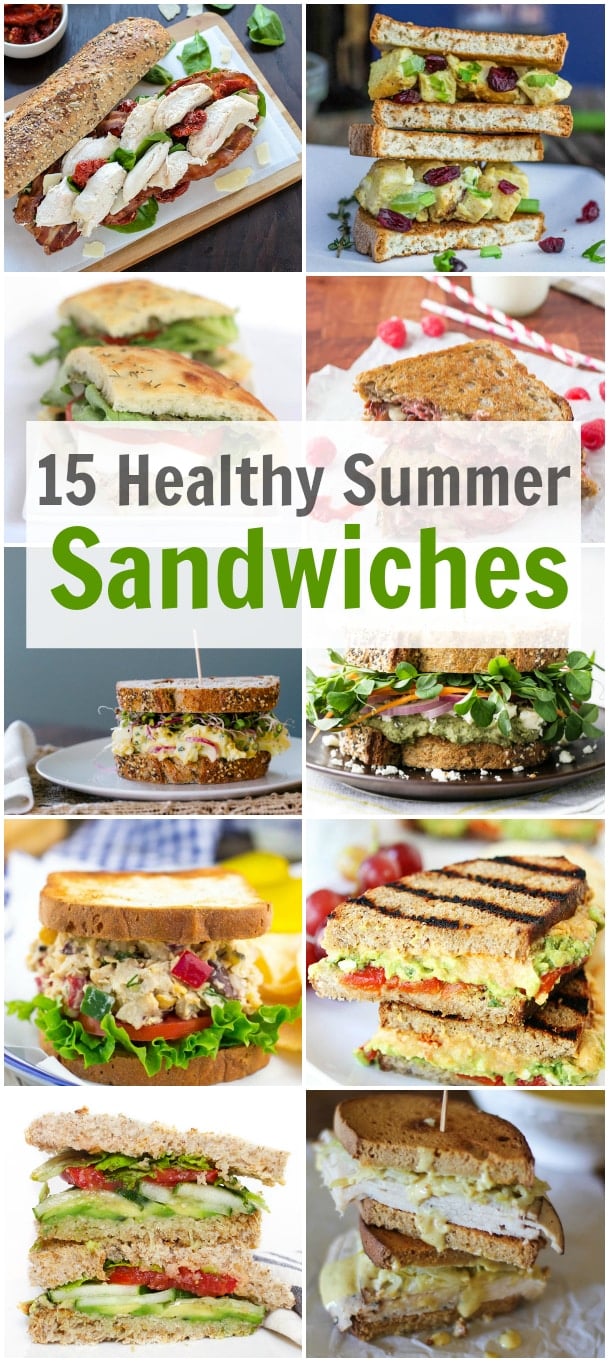 Today, I am sharing with you 15 Healthy Summer Sandwiches to inspire you to make some delicious, healthy, easy, and quick meals without wasting tons of your time in the kitchen. In this collection, you have so many different sandwich options that will fit most of the tastes and diets such as vegan, vegetarian, and gluten-free. Of course, when we think about sandwiches we immediately remember about the cheese (or at least I do). For this reason, you have on this list gorgeous cheesy sandwiches for those who think a good sandwich must have cheese in it. So, what are you waiting for digging in NOW?! Enjoy!
---
1. Lentil Chickpea Salad Sandwich from I love Vegan.
2.  Roasted Red Pepper Hummus, Avocado & Feta Sandwich from Two Peas and Their Pod.
3. Turkey Pastrami Reuben with Mustard Aioli from The Roasted Root.
4. Mediterranean Grilled Cheese Sandwich from Cooking Classy.
5. Mediterranean Loaded Veggie Sandwich from A Couple Cooks.
6. Radish and Egg Salad Sandwiches from A Couple Cooks.
7. Chicken Caesar Sandwich with Bacon from Well Plated.
8. Raspberry Chipotle Bacon Grilled Cheese from Well Plated.
9. Greek Chickpea Salad Sandwiches from She likes Food.
10. Curry Chicken Salad Sandwiches from She likes Food.
11. Grilled Zucchini Caprese Sandwich from Lovely Tastes.
12. Beef Dip Sandwich with Gruyere & Grilled Onions from Lovely Tastes.
13. Goat Cheese and Veggie Sandwich from The Live-in Kitchen.
14. The Ultimate Vegan Sandwich from The Simple Kitchen.
15. Grilled Chicken Pesto Sandwich from Spoonful of Flavour.
Thanks a lot for reading. If you like 15 Healthy Summer Sandwiches post, please share with your friends and family. Do you want to taste more? Subscribe to my newsletter and follow Primavera Kitchen on Twitter, Pinterest, Google+, Instagram, and Facebook for all delicious recipes updates. As always, I really appreciate you stopping by.