Clementine salad dressing is an absolute breeze to put together. Capitalize on winter's favorite citrus and make this dressing immediately!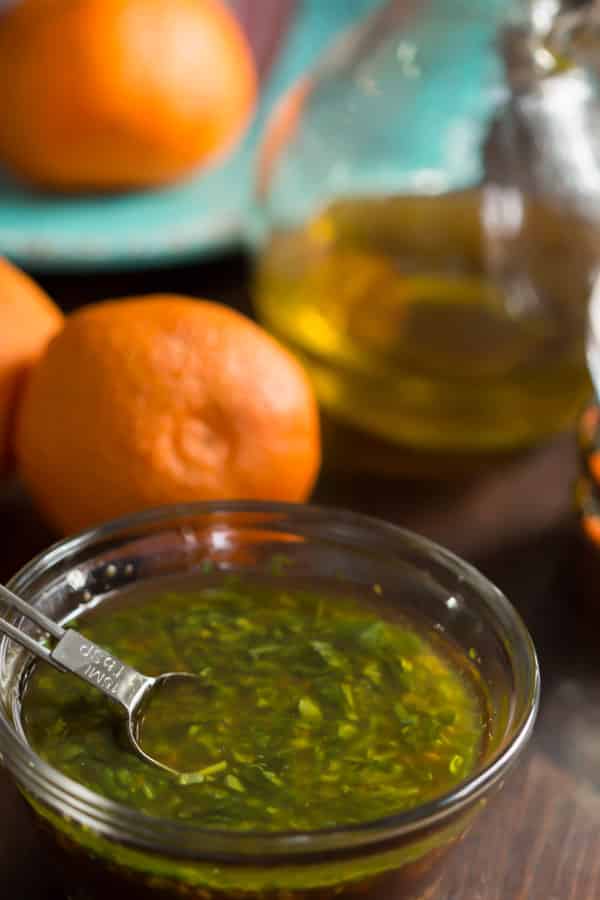 I think its been about two years since I've bought any type of bottled store salad dressing because I try to avoid all the bad stuff that is inside of these products. These dressings are so sweet or very fatty. I also think that to eat a salad with a store bought dressing kind of defeats the purpose of eating salad, right? I know that there are lots of good organic brands that sell actually excellent quality salad dressing, but I always think that whatever I make at home will be better and healthier than everything that I buy at the store.
So, a few days ago I made this clementine salad and I thought I could create a different salad dressing to go with it. This was my first time that I made a salad dressing where the real star of the dressing is a citrus fruit juice and not olive oil or balsamic, although I added those ingredients as well. Why did I decide to make the clementine juice the main ingredient of this dressing? Because they are very abundant at this time of the year, which is perfect to take advantage of this citrus fruit. If you wish, you could replace the clementine juice for orange or tangerine juice since it won't make a huge difference.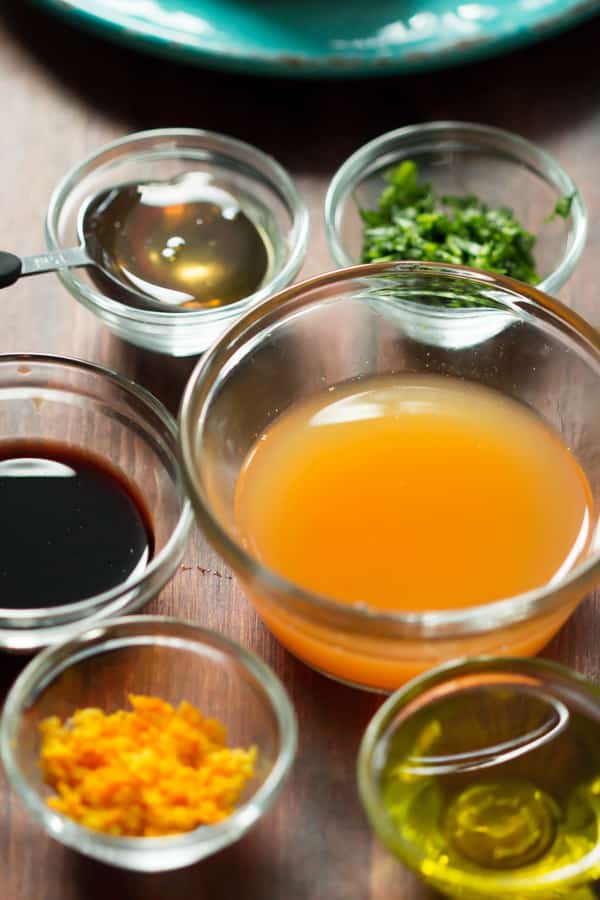 I also find that clementines combine very well with greens (like this Clementine Arugula Salad Recipe), so you can use this salad dressing with arugula, kale, romaine or spinach leaves, like in this spinach fruit salad. Or you can use this dressing in regular salads too.
I also added a little bit of honey for a touch of sweetness and chopped some fresh parsley. Why? Salad dressings don't have to be boring! Do you agree with me? I always craving some salad especially at lunchtime, but I also get tired of the same type of recipes again and again and again. So, that's why sometimes I have to be creative and add new ingredients. I invite you to try this recipe and experience different dressings for your healthy salad. I bet you and your family will enjoy this clementine recipe so much.
And speaking of healthy recipes, you should definitely give this Ground Beef Zucchini Sweet Potato Skillet recipe a try for something more hearty or this Quick Easy Bean Salad.
Enjoy!
Thanks a lot for reading! This Clementine Salad Dressing recipe was originally created for Food Fanatic. So, be sure to visit them too! If you're looking for some salads to pair with this dressing, you should check out this Super Fresh Shrimp Tomato Salad or these 50 Healthy Salad Recipes.