This 50 Healthy Salad Recipes round up is going to give you a delicious list of gluten-free, low-carb, vegan, and vegetarian salad recipes to help you eat healthier during the entire year. 
We love a big bowl of salad such as cobb salad, chickpea salad, caprese salad, pasta salad and so on. Salads that are packed with healthy seasonal veggies like cherry tomatoes, red onion, bell pepper, romaine lettuce, potatoes, apple, carrots, olives and so on are the best. They're filled with great flavors and a variety of yummy textures. They are also perfect for for picnic or potluck during summer time.
They're easy to make, they're filling, and they're packed with nutrients. A lot of people seem to think that a salad is just a bowl of lettuce and salad dressing but trust me, these salads are far from that. They are like a main dish. I love to have a bowl of these salads as a stand alone meal.
With these 50 different healthy salad recipes, you're never going to have a boring salad again. Why? Well these salads are so good because of all the fresh ingredients but also because the dressing and toppings.
The healthy salad dressings are delicious and adds more flavors to the salad. Some of these dressings are made with Greek yogurt, mustard, olive oil, lemon juice or vinegar, garlic and salt. Drizzle them on top of your salad and you're good to go.
I also love the topping with chopped pecans and walnuts to add crunch to the salads. You can't forget about the cheese toppings such as goat cheese, blue cheese, feta cheese or even mozzarella.
Why Have Salad?
Salads are a great nutrient-dense meal but only if you know what you're doing. The healthy salad recipes down below show you how to pack all kinds of healthy goodness into one bowl. While some may work best as a side, a lot of the salads can be a meal itself has it also includes a serving of protein like my chopped chicken salads.
Subscribe for new recipes & a free e-cookbook
How to Make a Salad into a Meal
Like I mentioned earlier, most of these recipes can be a meal itself. However, if you see salads down below that you don't think will be filling enough or is more of a side dish that you want to turn into a main meal, add a serving of protein! Add a baked chicken breast, a piece of salmon, some shrimp, steak, or even tofu to round out a mostly green salad.
Can Salad Be Made Ahead?
Most of these healthy salad recipes can be made ahead of time. Down below, you'll even find some salads that are specifically for meal prepping. If you're planning to make a salad ahead of time, hold off on the dressing.
Pack the salad in an airtight container in the fridge and the salad dressing separately. Combine when you're about to serve it. Most salads can last up to 4 days as long as it's not coated in dressing or has too many wet ingredients in them.
Tips for Making these Healthy Salad Recipes
Always wash and thoroughly dry any greens you have. It's important that you dry thoroughly as you don't want your spinach salad for example to start getting soggy before you've even gotten a change to enjoy it.
If you don't have time, you can always go with a store-bought salad dressing.
If you have fresh herbs on hand like basil and oregano, it definitely goes well with pretty much every salad.
Make sure you cut everything to bite sized pieces. Salad definitely tastes better when eat bite includes a little bit of everything on your fork.
You can always add some fruits like strawberry and watermelon in your salad for extra sweet flavor.
If you're a fun of beans, you can also add some on the top of your salad such as chickpeas and edamame.
---
50 Healthy Salad Recipes
Parmesan Brussels Sprouts Salad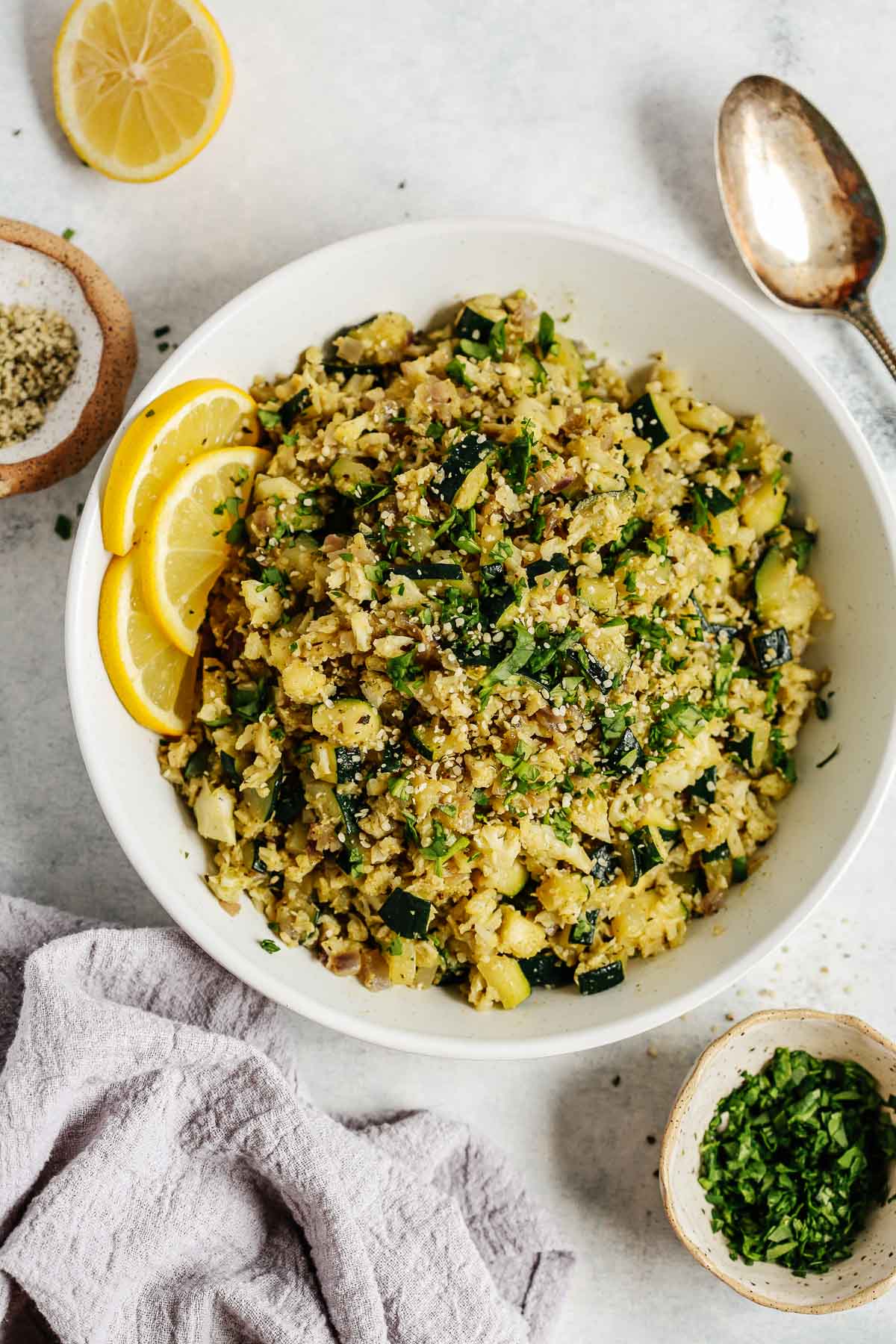 Easy Zucchini Cauliflower Rice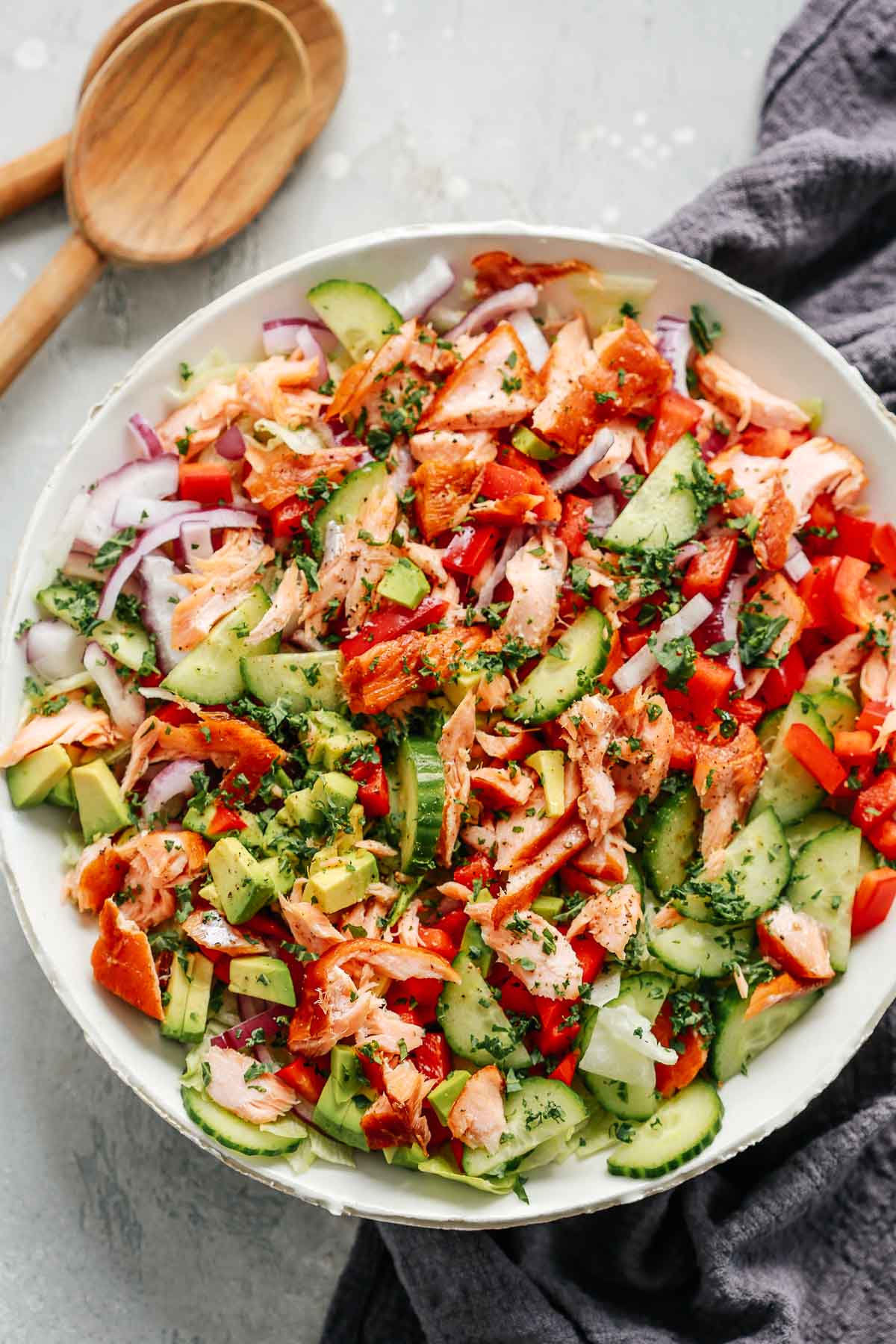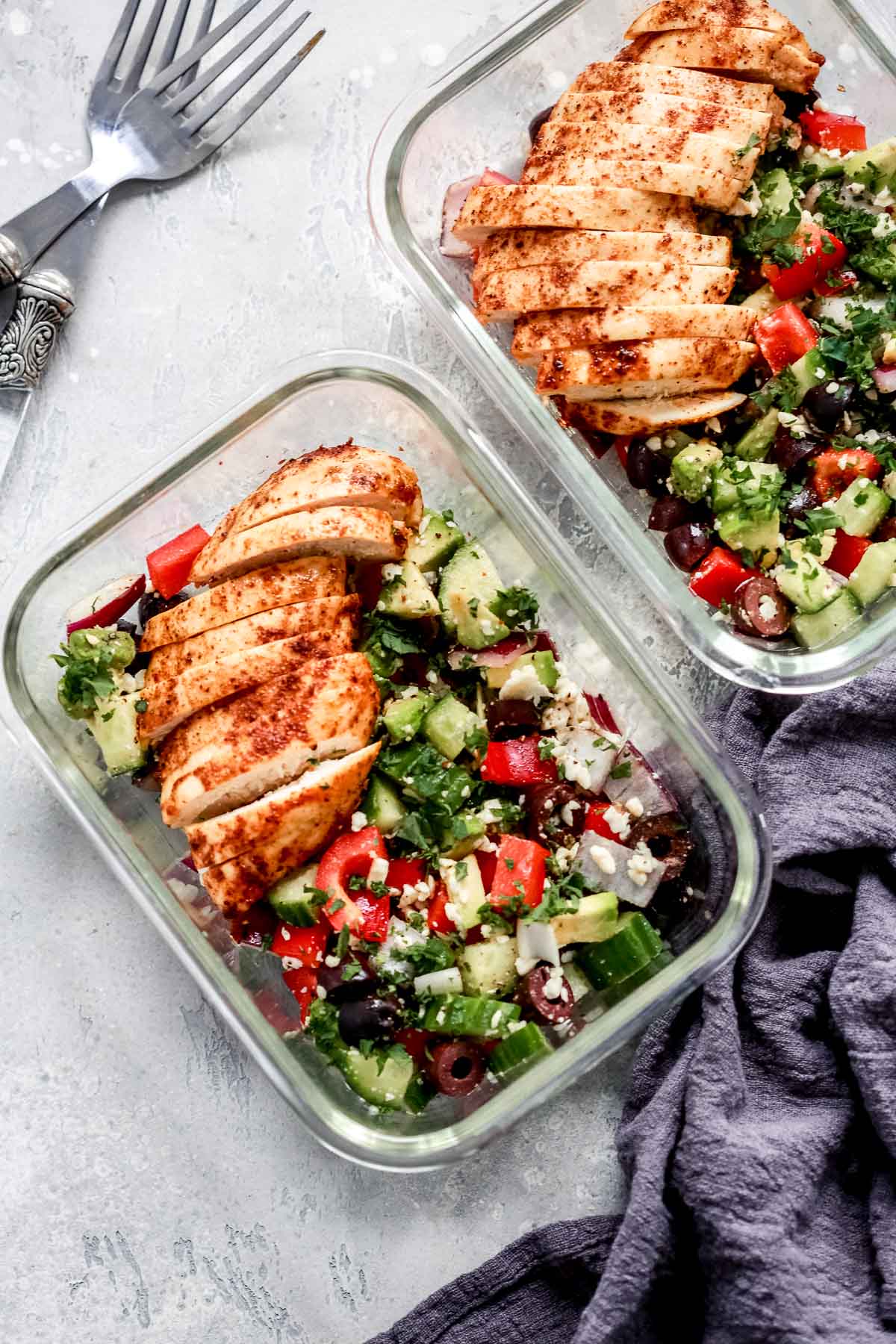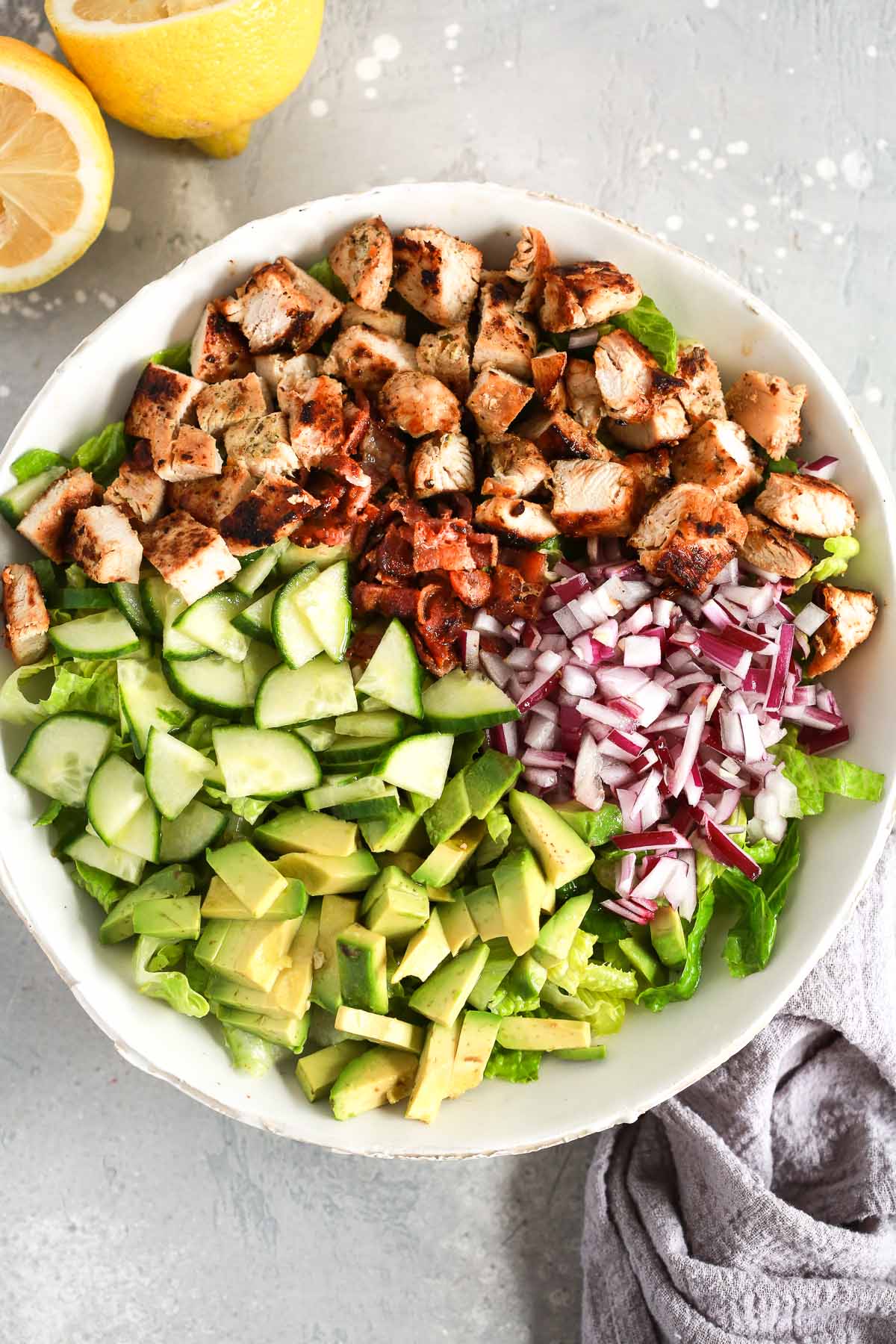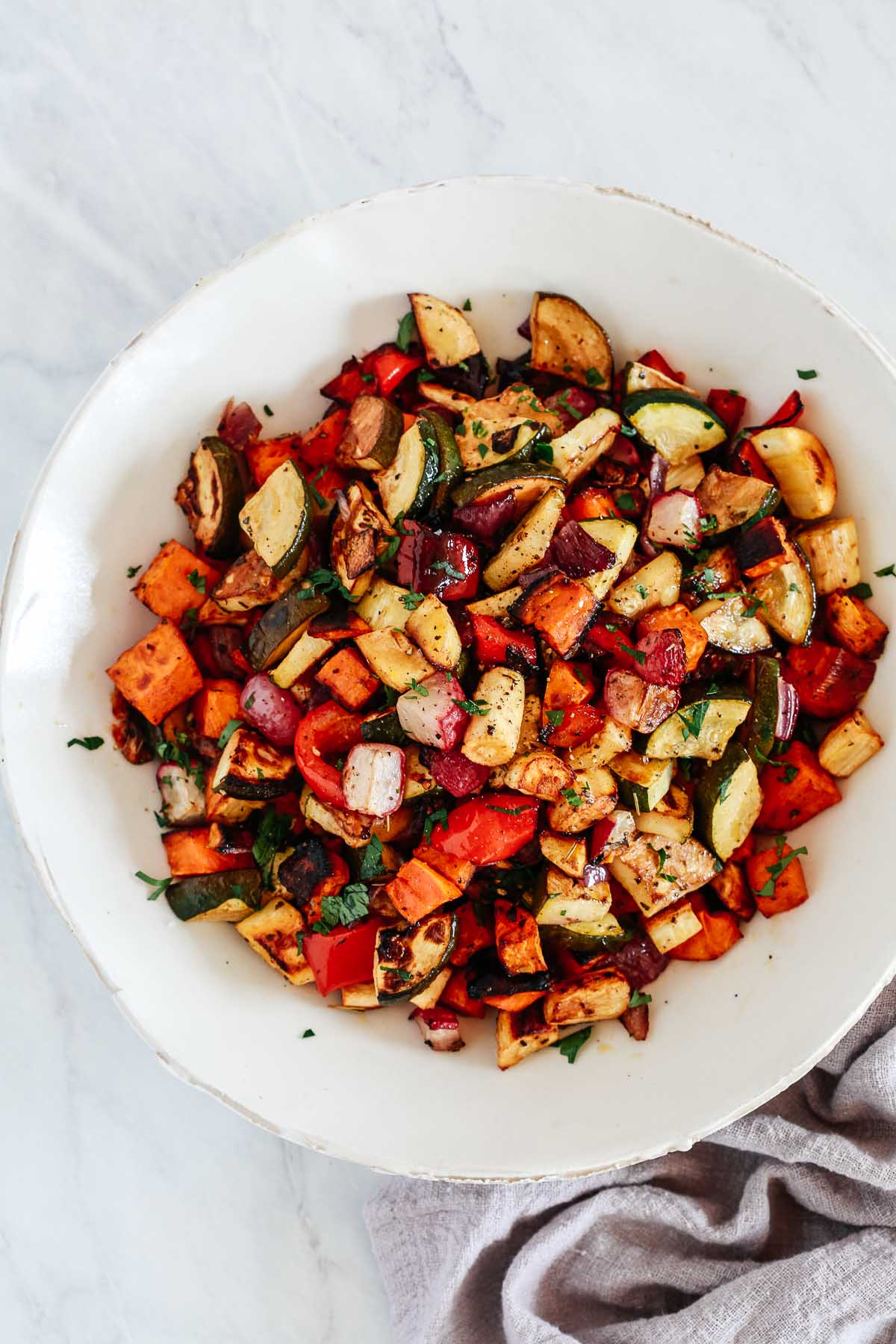 Balsamic Roasted Vegetables Recipe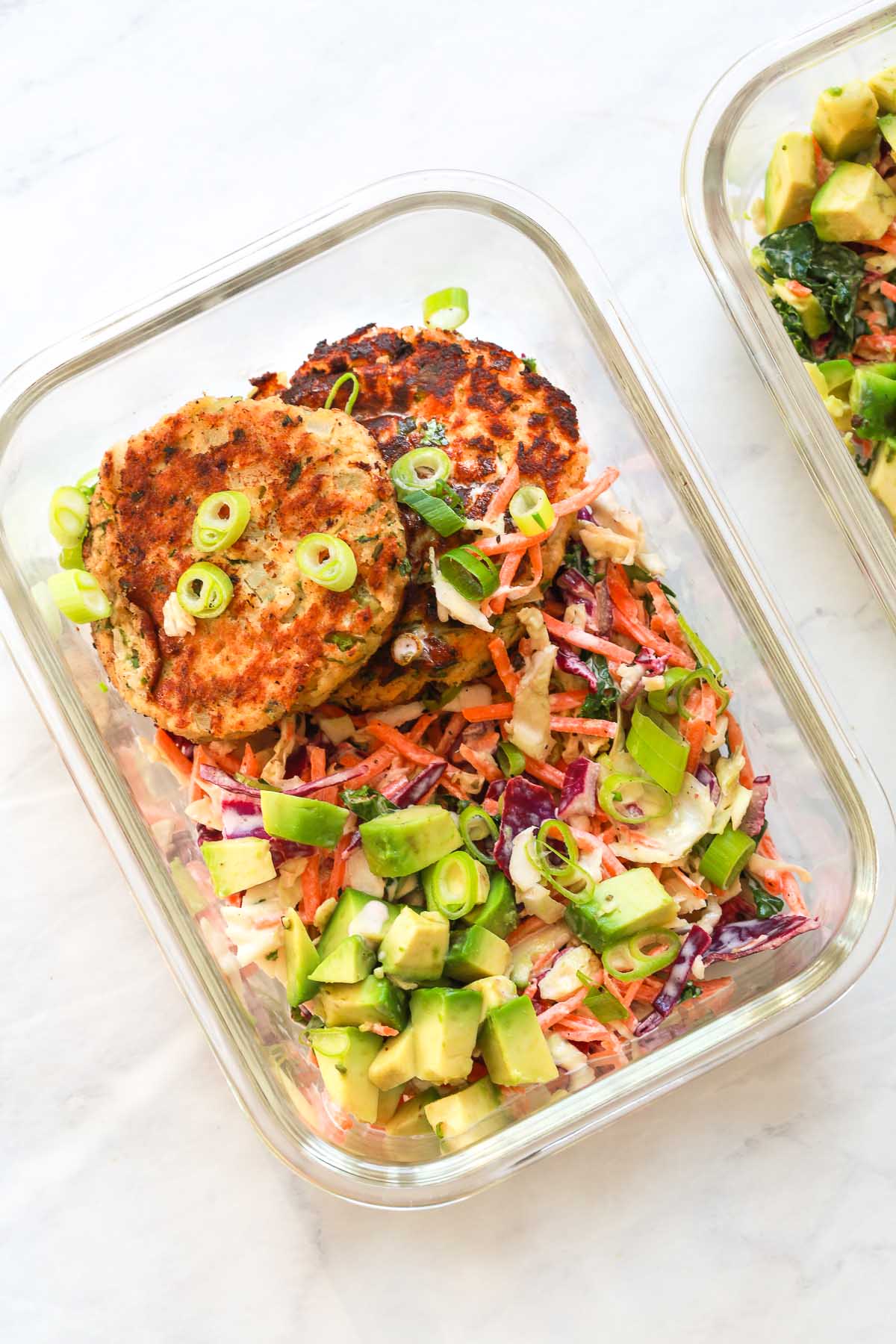 Salmon Patties with Coleslaw Salad Meal-Prep Bowls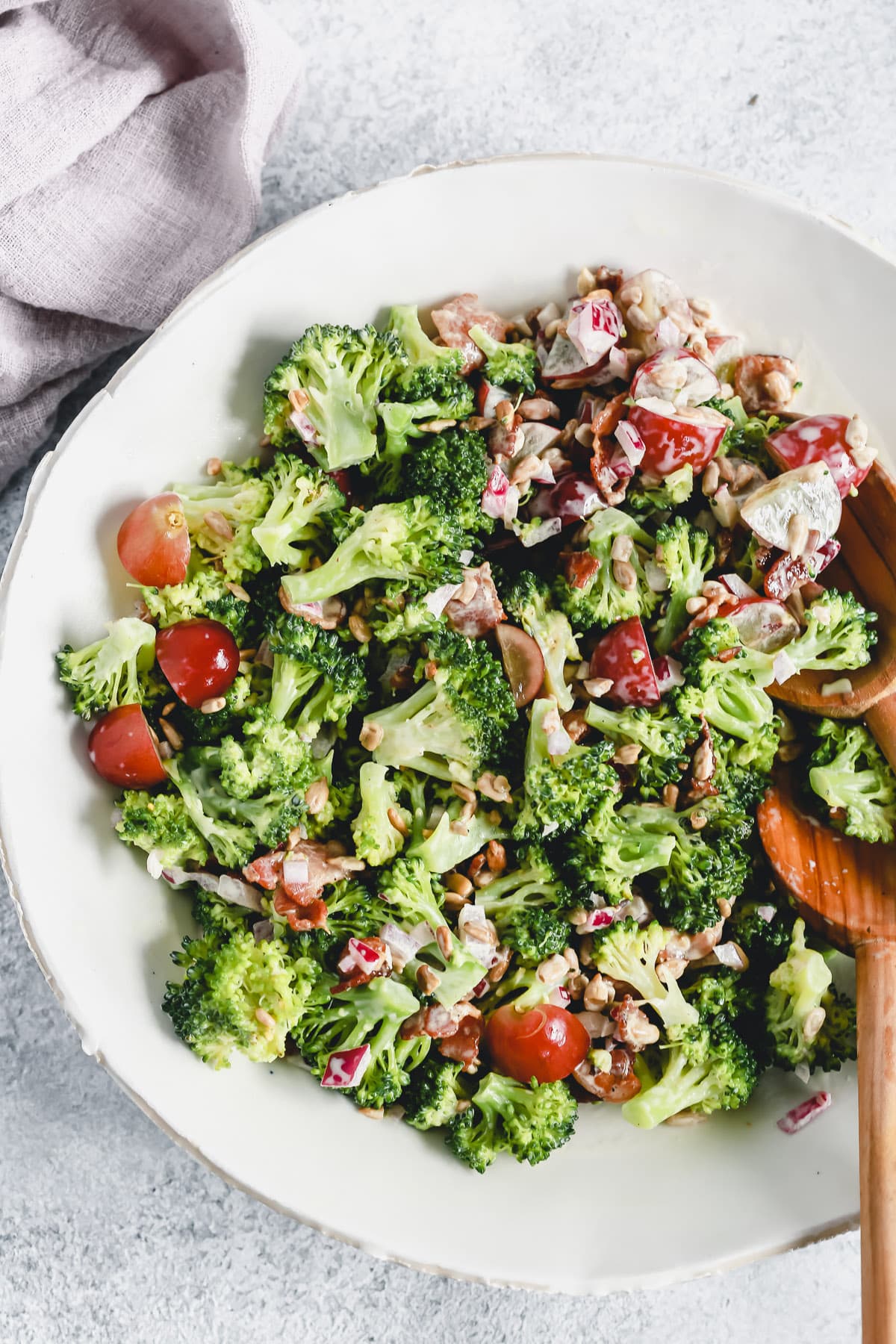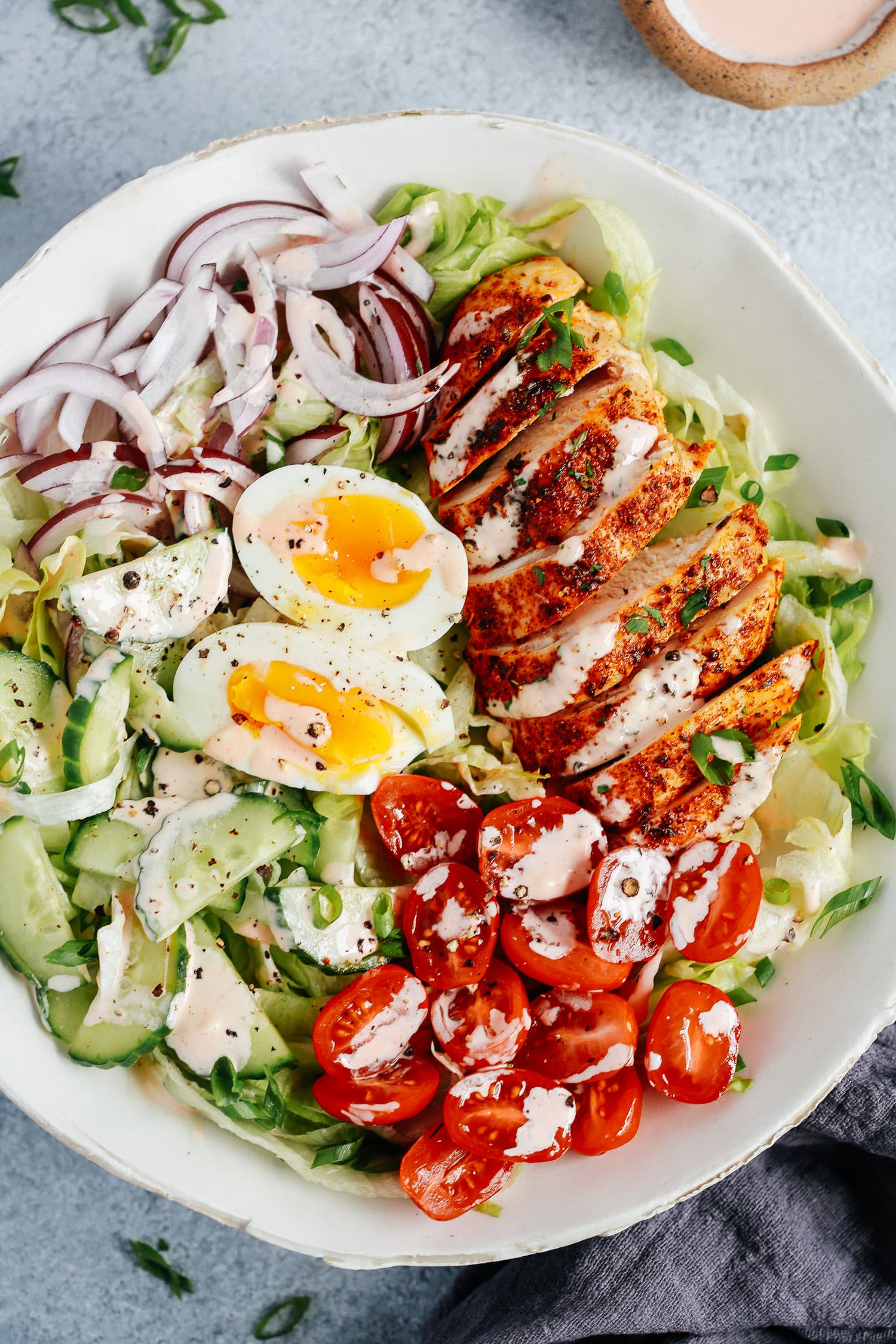 Chicken Salad with Spicy Mayo Dressing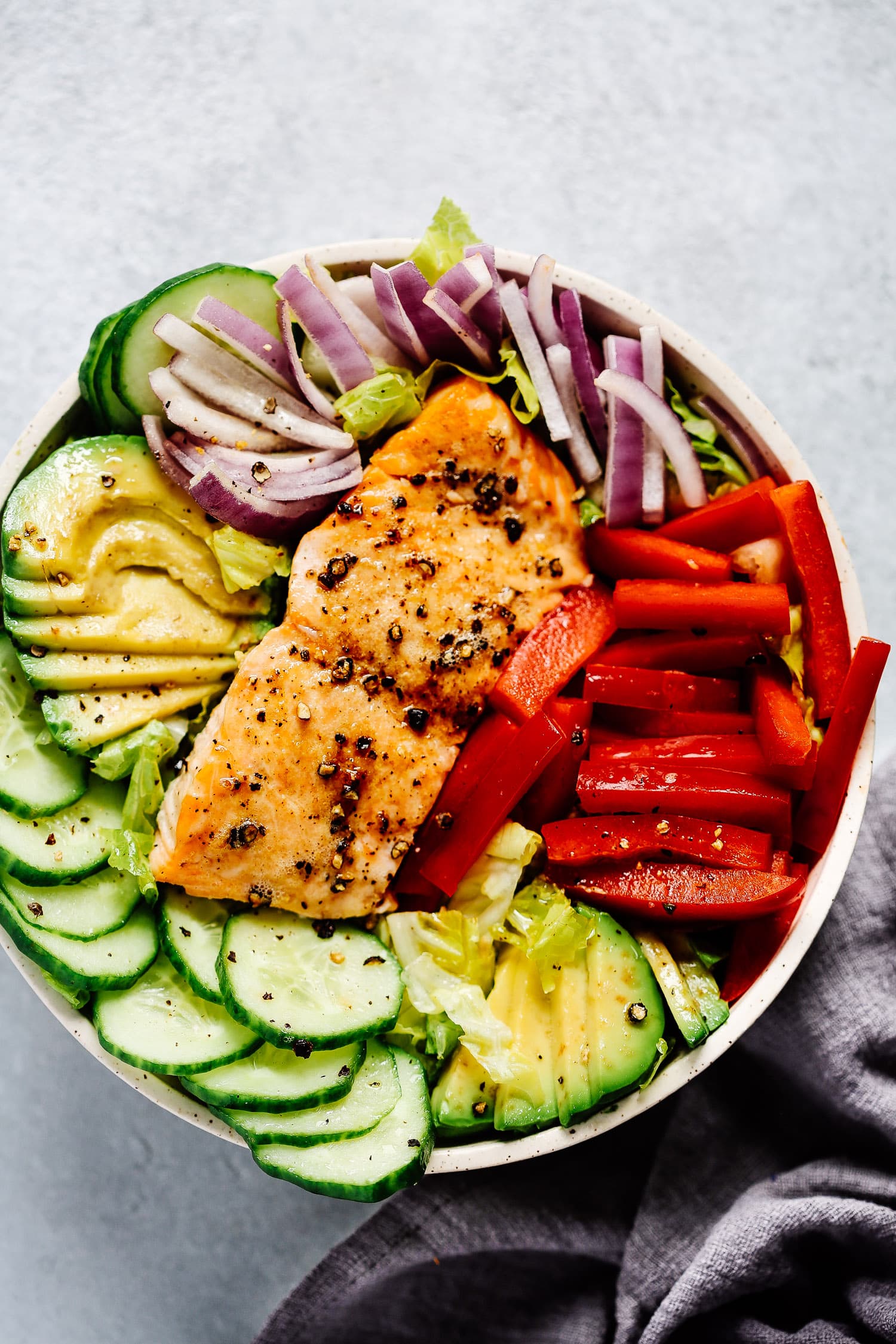 Creamy Avocado Cauliflower Salad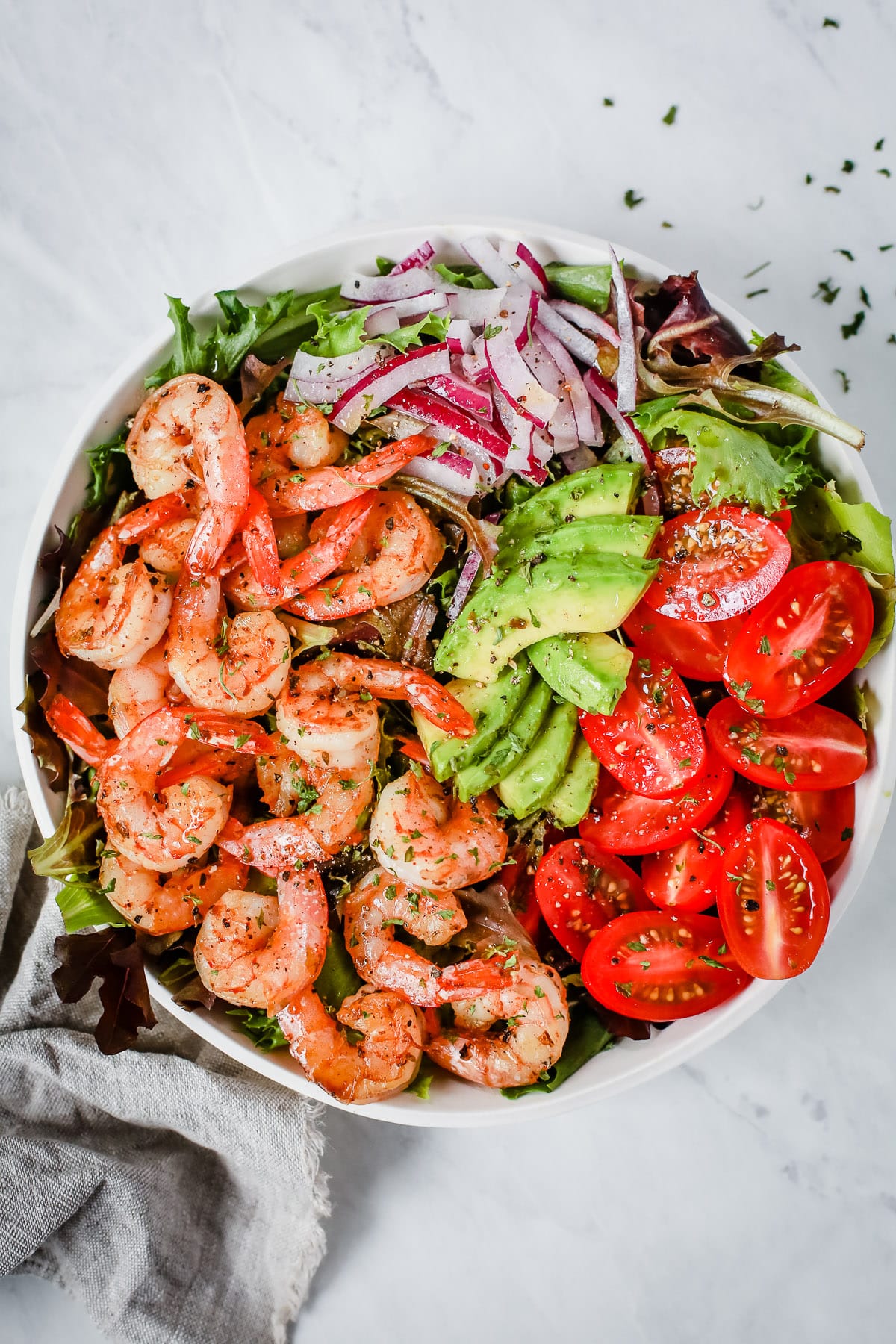 Super Fresh Shrimp Tomato Salad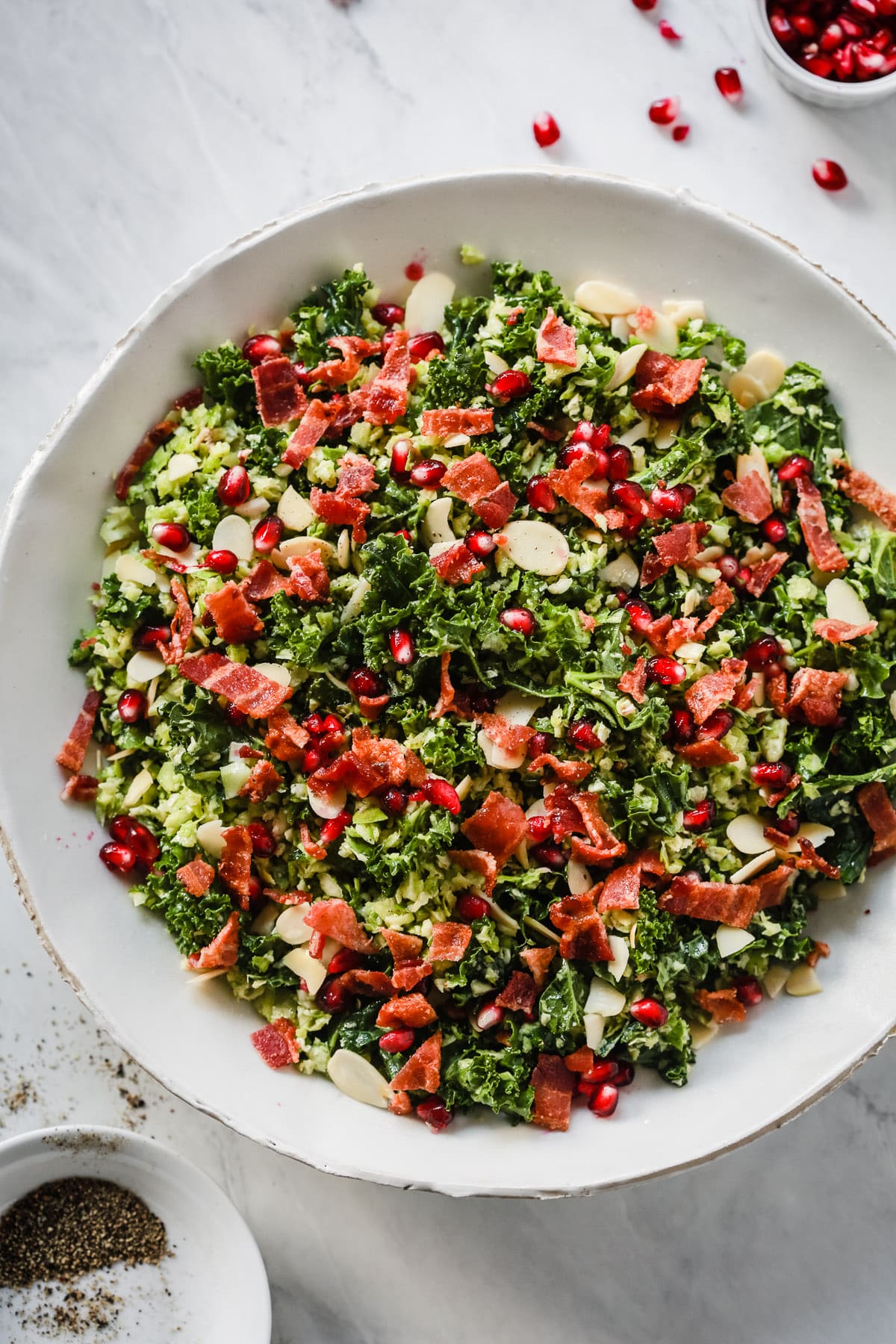 Shredded Brussels Sprout Salad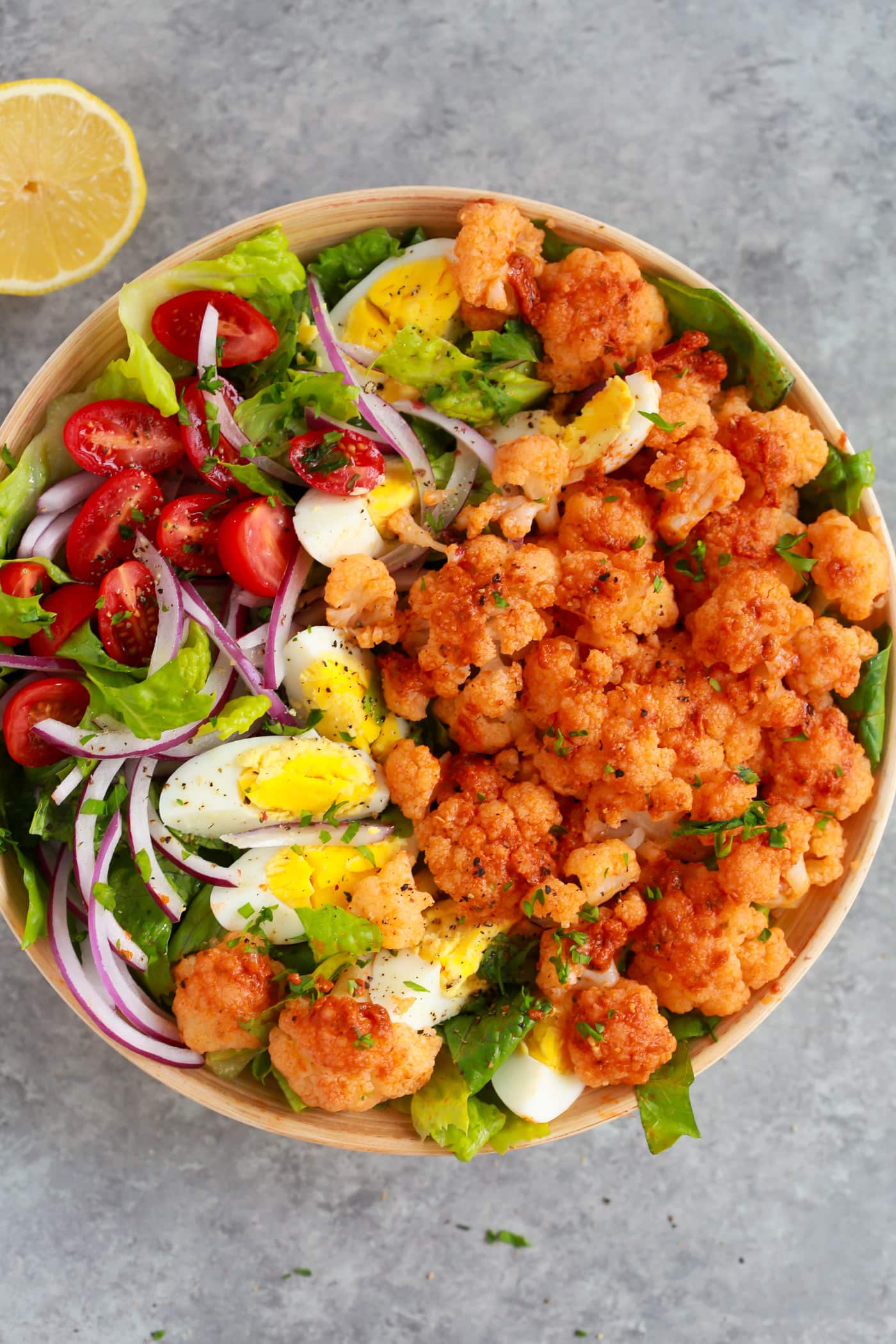 Sun-dried Tomato Pesto Cauliflower Salad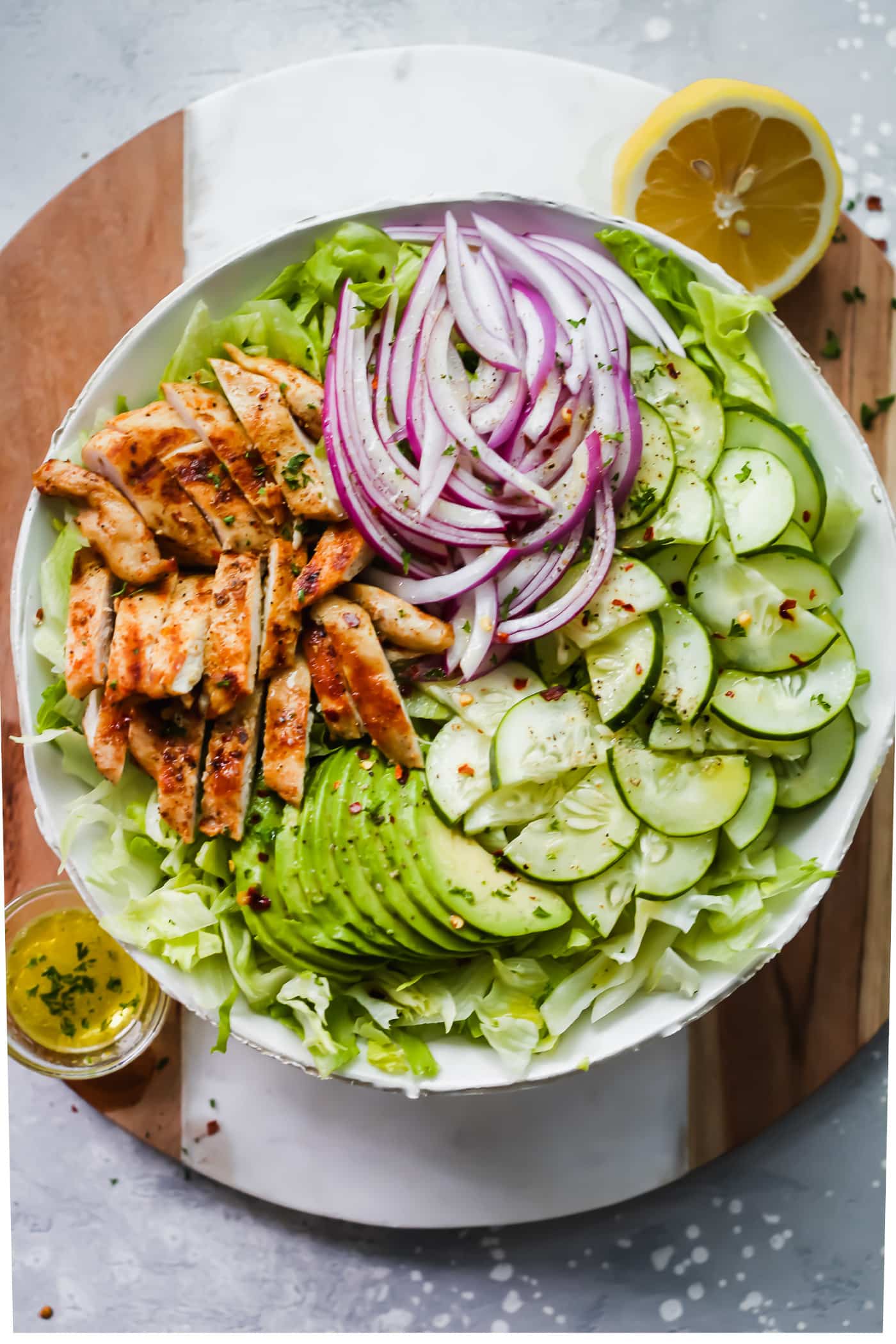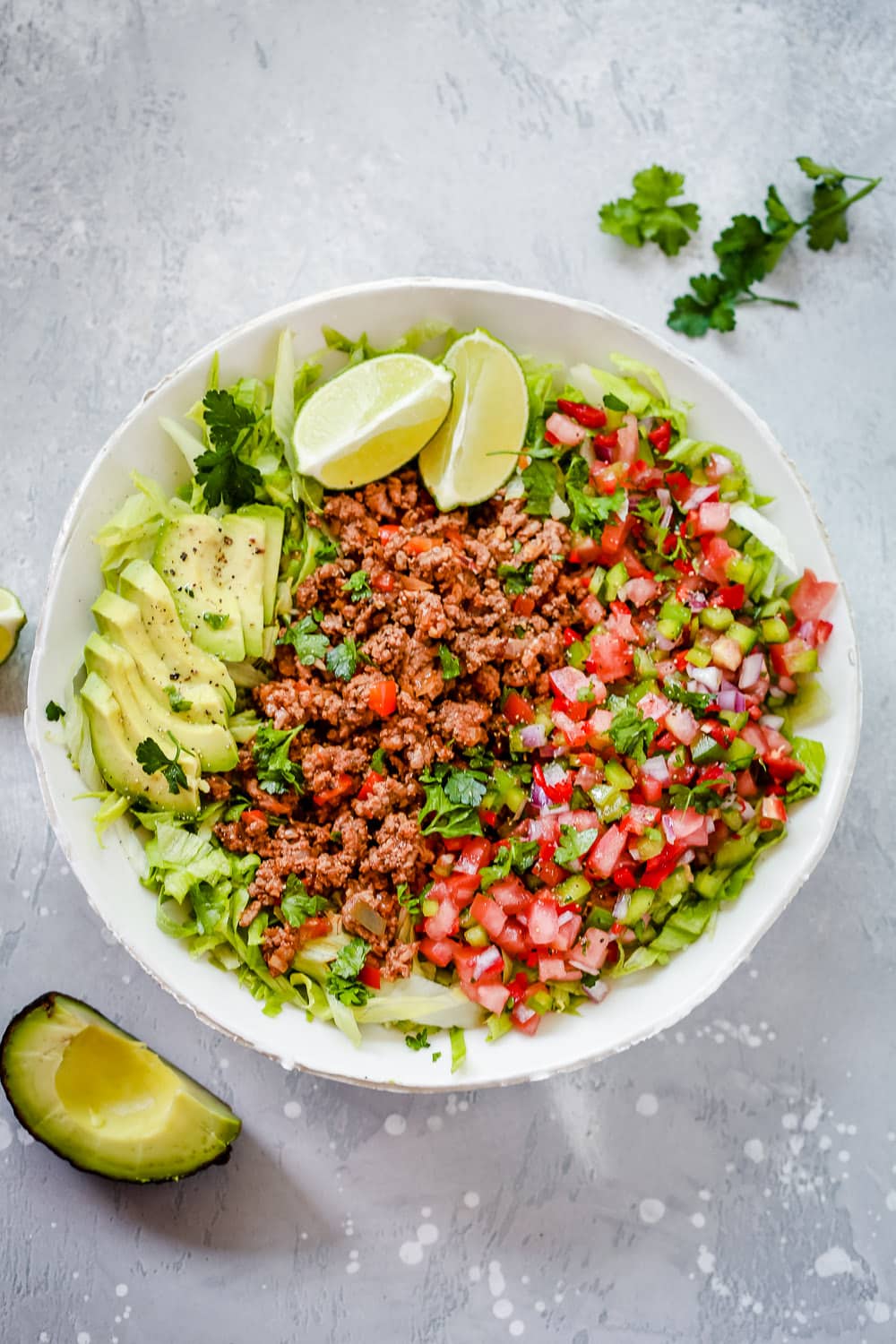 Roasted Sweet Potato Kale Salad
Roasted Brussels Sprouts Quinoa Salad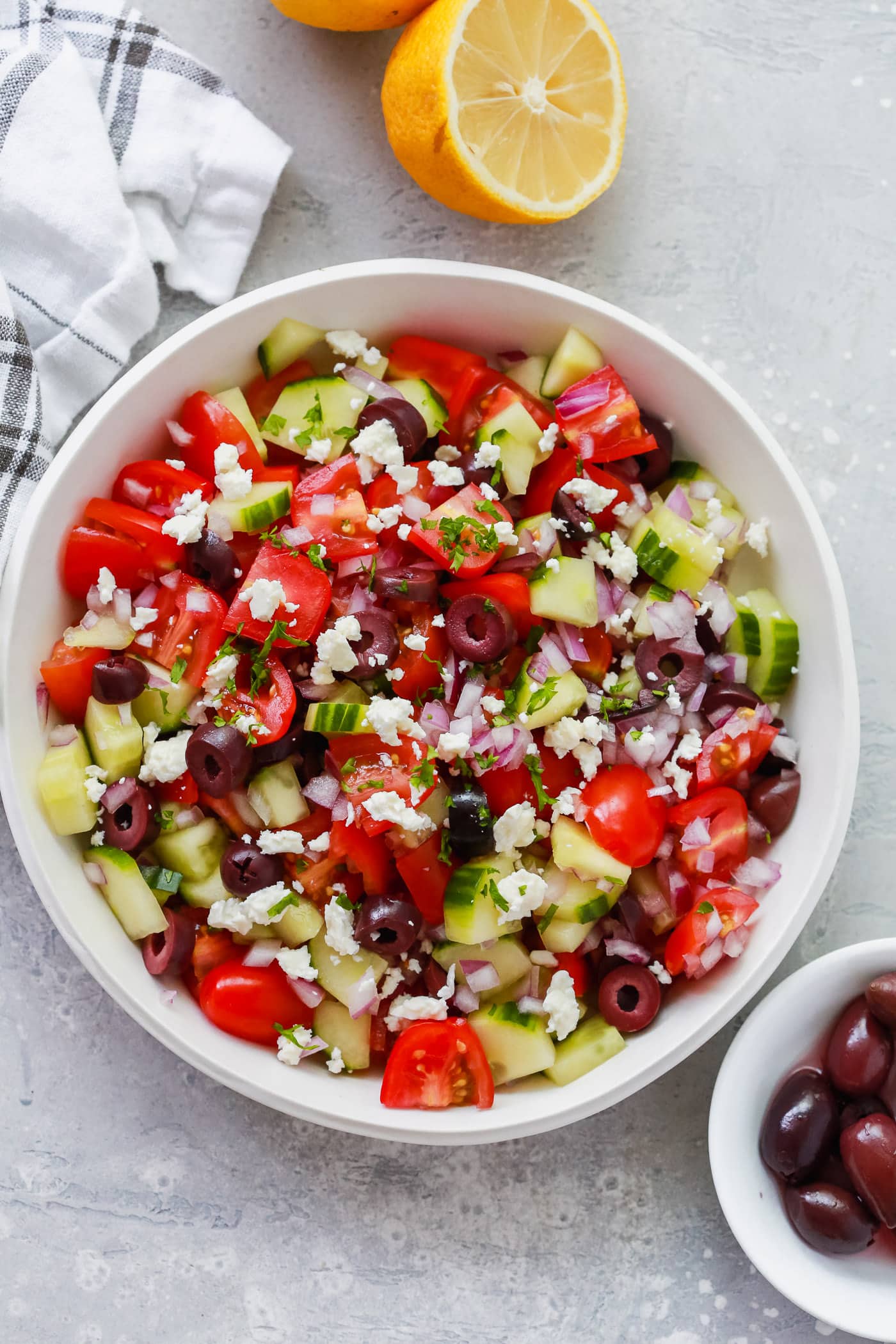 Easy Mediterranean Salad Recipe
Autumn Beet Orange Salad Recipe
Kale Salad with Crispy Sweet Potato
Roasted Butternut Squash Cauliflower Salad
Super Easy Broccoli Kale Slaw Salad
Easy Kale Breakfast Salad Recipe
Super Easy Avocado Cucumber Tuna Salad
Chimichurri Chicken Chopped Salad
Warm Quinoa Brussels Sprouts Salad
Warm Bacon Lentil Salad Recipe
Shrimp Avocado Tomato Salad Recipe
Clementine Arugula Salad Recipe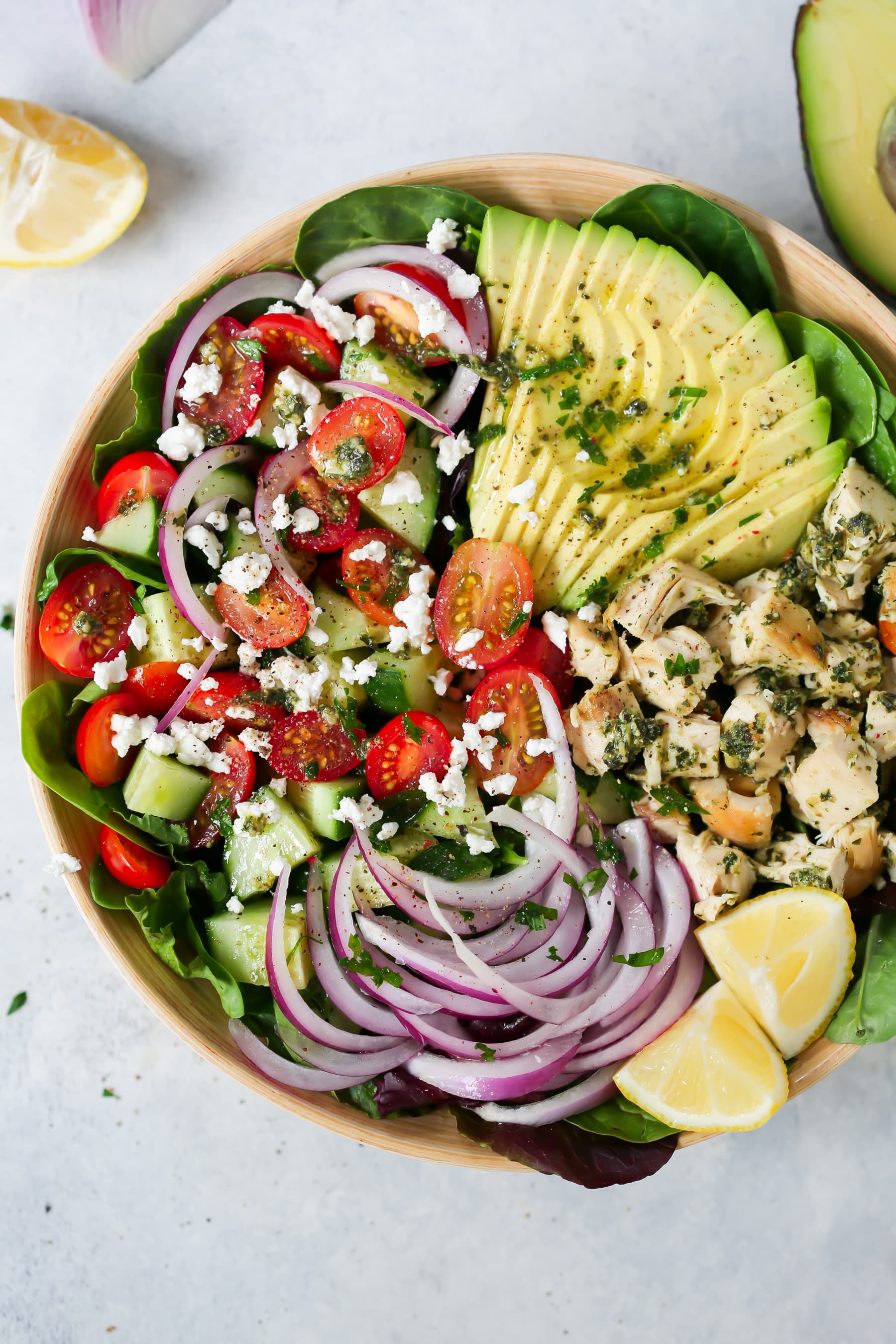 I hope you enjoy these recipes and if you make one of these delicious salads, make sure to share with us on Instagram. I would love to see your recreations!