Baked Sweet Potato with Cashew
Quick & Easy Baked Sweet Potato with Cashew Recipe! Delicious, quick and easy to make it. Healthy dish and high in vitamins A and C.
There is no doubt that sweet potatoes are so tasty, healthy and high in vitamins A and C, but it is also very versatile veggie because you can have sweet potato for breakfast, lunch or even dinner. I like to eat them at lunch with green salad and some kind of fish. Hum… Yummy. But, whatever meal you choose to have these goodies, you will enjoy and have a nutritious dish.
This baked sweet potato with cashews recipe is as easy as frying an egg. No kidding. The only real work you are going to have is to peal the potatoes and cut in cube. But if you think it is so much work you can even leave the skin on. Why not, right? Anything that can make our lives in the kitchen easier is welcomed. When you prepare your potatoes, you just need to season, add cashews and all done. Simple to make, inexpensive, and totally delicious. How easy was that?
I hope you can give this recipe a try and let me know at the comments below how it was.
As always, thank you so much for stopping by and if you enjoy this post, please share it with your friends and family. You are deeply appreciated.
Want to browse all of my healthy recipe posts? Follow my Primavera Kitchen Board on Pinterest!!! I also have great Pinterest Boards such as Healthy Dinner, Roasted Vegetables, Healthy Slow Cooker Meals and Soups and Stews. I hope you enjoy all the delicious and healthy recipes I have there!!
Baked Sweet Potato with Cashew
Quick & Easy Baked Sweet Potato with Cashew Recipe! Delicious, quick and easy to make it. Healthy dish and high in vitamins A and C.
Ingredients
2 sweet potatoes — cut into small cubes and pealed
2 tsp smoked paprika
3 tbsp olive oil
½ cup cashews
Black pepper and salt to taste
¼ cup chopped parsley
Instructions
Preheat oven to 375˚F.

Combine all the ingredients together in a bowl, except the parsley, and toss very well.

Pour the mixture onto a baking sheet and cook for approximately 35 minutes or until the potatoes are tender and browned.

Remove from oven and sprinkle with parsley. Enjoy 😉
Course: Side Dish
Cuisine: American
Keyword: gluten-free, lunch, paleo, side dish, Special Diet, vegan, vegetarian, whole30
Nutrition Information
Amount per serving (1/4) — Calories: 241, Fat: 17g, Saturated Fat: 1g, Polyunsaturated Fat: 1g, Monounsaturated Fat: 7g, Sodium: 153mg, Potassium: 274mg, Carbohydrates: 19g, Fiber: 2g, Sugar: 4g, Protein: 4g
If you make this recipe, follow @primaverakitchen on Instagram, snap a photo and hashtag it #primaverakitchen. I'd love to see what you're making!
This post contains affiliate links. For more information, please visit my disclosure page here.
If you like this recipe, please share with your friends and family. Do you wanna taste more? Subscribe to my newsletter and follow Primavera Kitchen on Twitter, Pinterest, Google +, Instagram and Facebook for all delicious recipes updates.
Bring Joy and Sweet potatoes in your day 😉  
More Sweet Potato just for you! 
This is a very flavourful, healthy and gluten free Ground Turkey Sweet Potato Skillet meal.
This gluten free Sweet potato, Kale and Shrimp Skillet is a healthy easy dish for you busy week nights.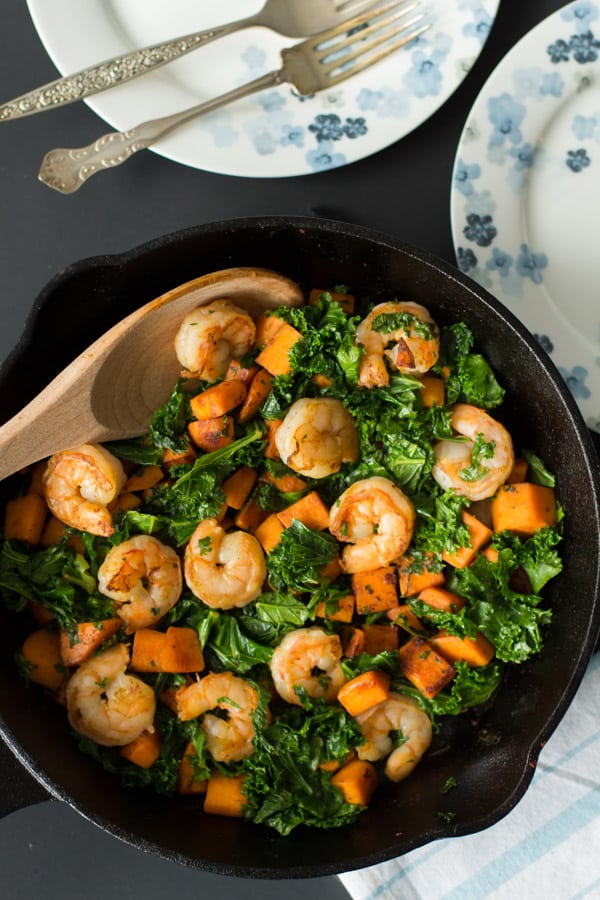 You would love this Sweet Potato Tuna patties, because they are delicious, healthy, very soft inside and crispy from the outside.