My Top 8 Gluten-free Mug Cake recipes are delicious, moist, fluffy, and healthy, making them perfect for an afternoon snack. They are super easy to make and ready in only 3 minutes. 
When I heard the first time the words "mug cake", I didn't understand what they meant. I mean, how can we make a cake in a mug? I have to confess, I was a little skeptical when I saw a recipe for a mug cake and thought I should try to make it just to know if it really works or not. Then, last week, I made three mug cake recipes that changed my mind. They were delicious, fluffy, and healthy. On top of that, they are easy and quick to make. Now, I am falling in love with them!
So, today I'm sharing my favorite mug cake recipes from my blog and the web. I think this is the time of the year we need some recipe ideas for back-to-school snacks. Although these mug cakes are made in a microwave, it doesn't mean they aren't healthy, flavorful, or made from scratch. All of these cakes are made with real healthy ingredients and they taste as good as a traditional decadent dessert, I promise!
Most of these recipes take about 3 minutes to be done and they are all gluten-free. Some of these recipes have no refined sugar, butter, or oil. As you can see, mug cakes are the perfect snack when you don't have much time to prepare something not only good but also healthy. I really hope you enjoy one of these recipes and try to make them because I know you won't regret!
---
Easy Vegan Peanut Butter Mug Cake from Kitchen Treaty
Gluten-free Chocolate Mug Cake from Primavera Kitchen
Gluten-free Dulce de Leche Mug Cake from Primavera Kitchen
Chocolate Brownie Mug Cake from Heather Cristo
Gluten-free Mug Cake On-the-go from Primavera Kitchen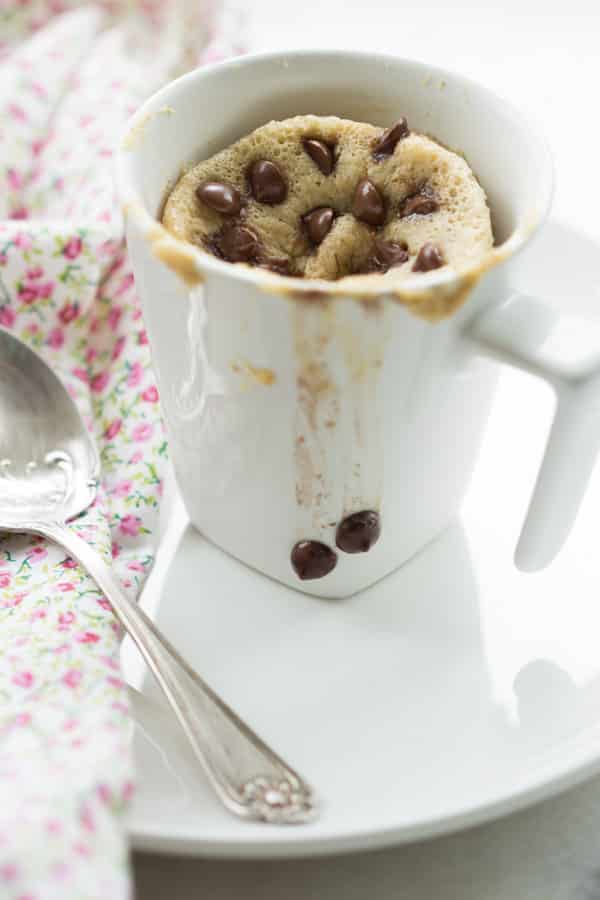 Chocolate Lava Mug Cake from Wife Mama Foodie
Healthy 4 Ingredient 1 Minute Chocolate Raspberry Cake from The Big Man's World.
Blueberry Banana Bread Mug Cake from Running with Spoons
And if you like any of these recipes, please share with your friends and family. Do you want to taste more? Subscribe to my newsletter and follow Primavera Kitchen on Twitter, Pinterest, Instagram, and Facebook for all delicious recipes updates. As always, I really appreciate you stopping by.