These Healthy Casserole Recipes are perfect for a busy weeknight. They come together easily and quickly for dinner. Loaded with healthy goodness, these casseroles are hearty, filling, and full of flavour.
If you're craving comfort, then these casserole recipes are for you! They're so hearty and always hit the spot. Delicious, quick, and easy, these casseroles are the definition of comfort food d they are all made with homemade sauce.
There's so many ways to make a casserole that you can make a different one everyday and you won't repeat a recipe for ages! Just use flavorful ingredients and spices such as cumin, paprika and garlic.
These casserole recipes are also excellent options for your busy week because all you need is one casserole baking dish, making clean up easy! I have over 50 options for you to pick from that meal planning will be a breeze.
What is a casserole?
A casserole is any dish prepared in a casserole dish and then baked in the oven. That's it! Almost anything can be a casserole if you make it this way! Casserole recipes also tend to be made with loves of yummy mozzarella cheese, cheddar cheese and parmesan cheese too.
Even though there are lots of cheese involved, you can make a delicious healthy dinner casserole like a skinny spinach lasagna, skinny chicken casserole, broccoli casserole or a casserole made with good quality protein such as ground beef with lots of veggies (bell peppers, avocado, onions, zucchini and so on).
Subscribe for new recipes & a free e-cookbook
What do I use to bake them in?
Every kitchen needs at least one casserole dish! You'll see down below that casseroles can be baked in many different types of dishes. You can use a ceramic baking dish, glass baking dish, enameled cast iron baking dish, or aluminum baking dish.
Keep in mind that if you want to freeze the casseroles, some materials are better than others as the change in temperature can cause thermal shock in some dishes such as ceramic.
Are these freezer friendly?
Most healthy casserole recipes are freezer-friendly. I recommend using an aluminum baking dish if you want to freeze the entire dish.
They're lightweight and easy to lift in and out of the freezer. They are also great for freezing as they aren't affected by thermal shock if you want to bake directly from frozen. They are also great as a meal prep.
---
Breakfast Casseroles
Sausage and Potato Breakfast Casserole
Make-Ahead Veggie Breakfast Casserole
Healthy Breakfast Casserole from Love and Lemons
Breakfast Casserole from Cookie and Kate
Egg Casserole (Egg Bake) from Joy Food Sunshine
Make-Ahead Breakfast Casserole from My Baking Addiction
---
Vegetable Casserole
Broccoli and Cauliflower Casserole Recipe
Healthier Green Bean Casserole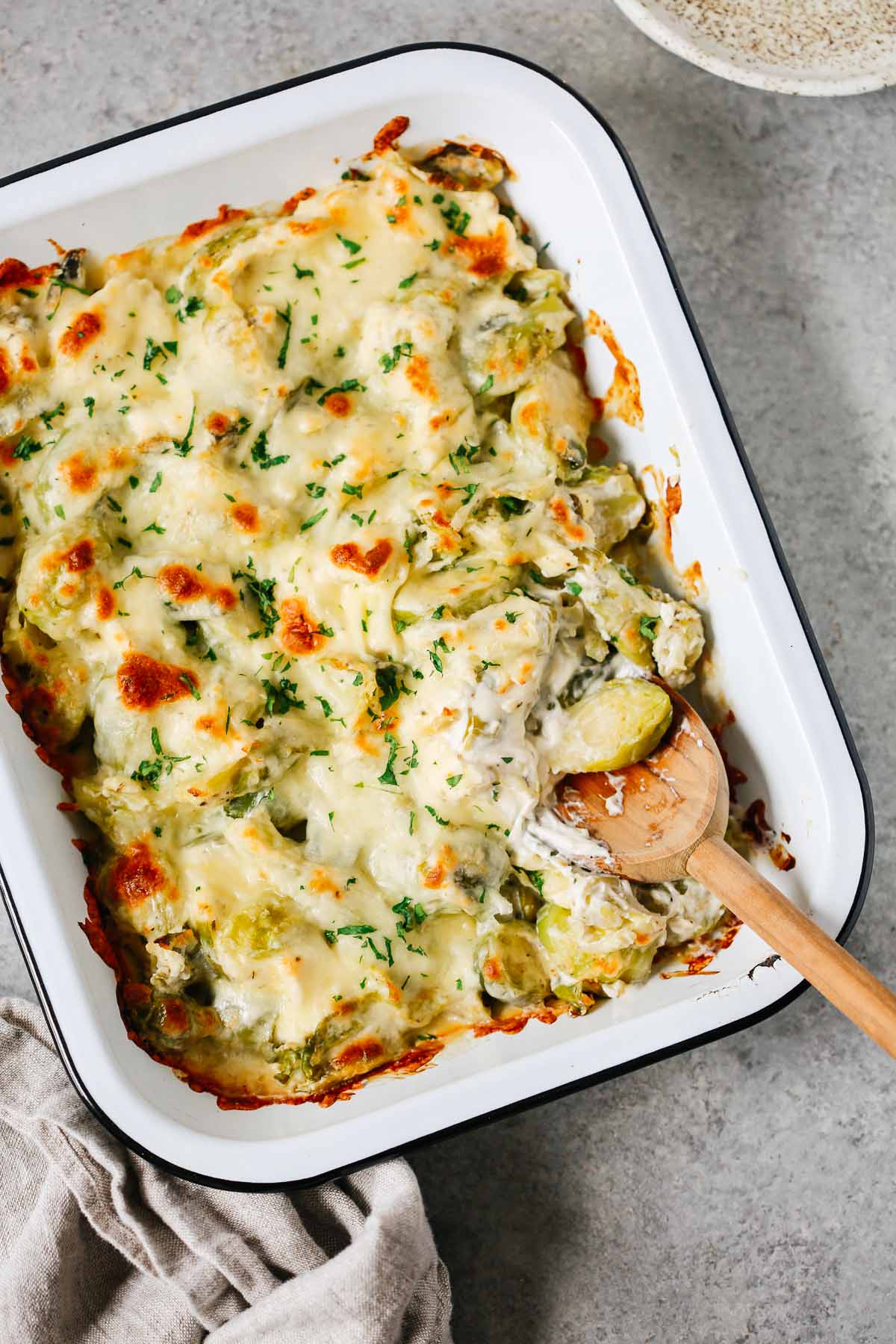 Brussels Sprouts Casserole Recipe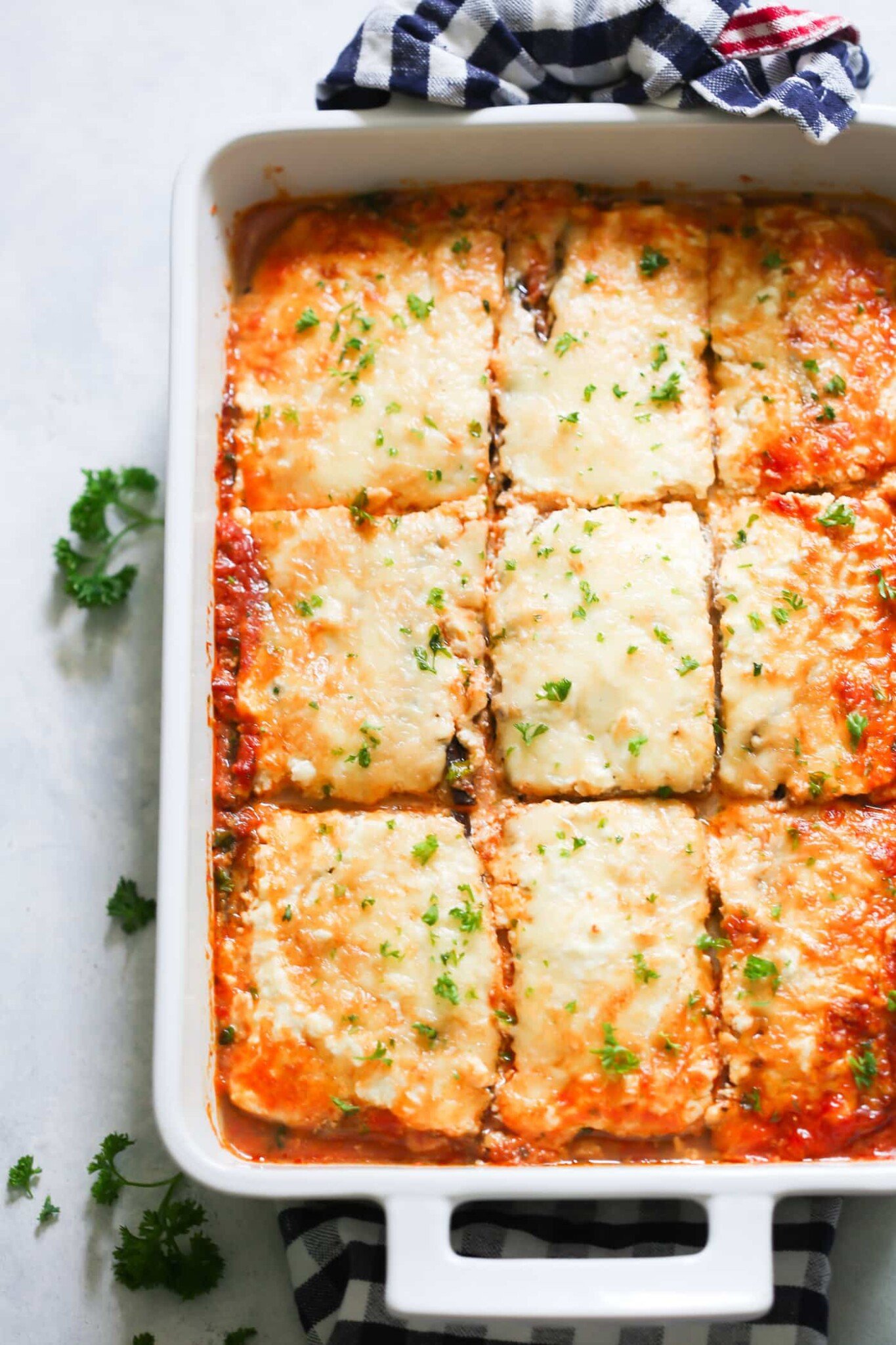 Low-Carb Eggplant Lasagna Recipe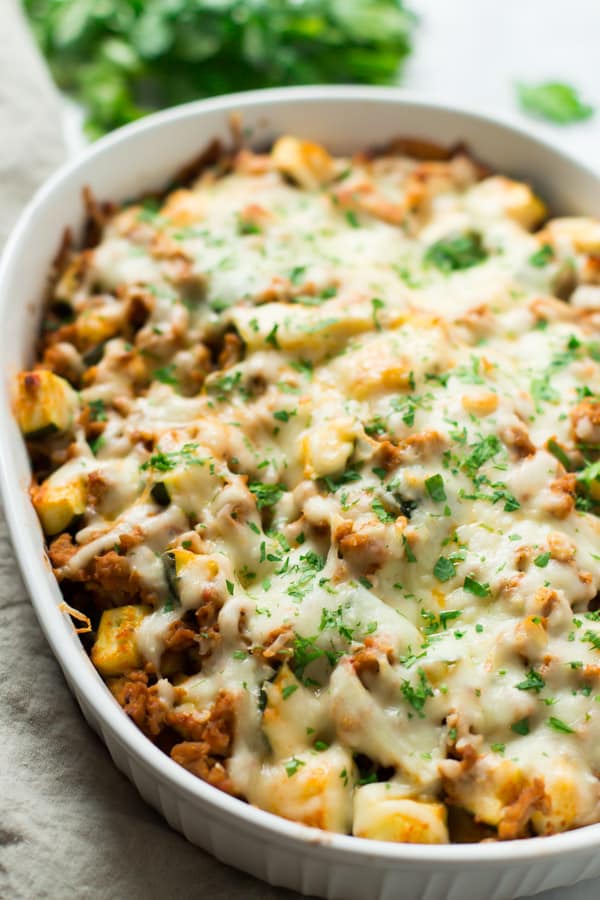 Sweet Potato Zucchini Casserole
Asparagus Casserole from Well Plated
Brussels Sprouts Gratin from The Modern Proper
---
Casserole Recipes with Chicken
Spaghetti Squash Casserole Recipe
Mexican Chicken Quinoa Casserole from Pinch of Yum
This one has everything we love about Mexican ingredients such as black beans, salsa and cilantro.
Chicken Broccoli Rice Casserole from Well Plated
Teriyaki Chicken Casserole from The Recipe Critic
Southwestern Chicken Casserole from Fit Foodie Finds
Creamy Buffalo Chicken Recipe from The Real Food Dietitians
Confetti Chicken Casserole from Eating Bird Food
Butternut Squash, Chicken and Wild Rice Recipe from Ambitious Kitchen
One-Pan Healthy Chicken Fajita with Rice via Eat The Gains
Broccoli Chicken Casserole from Gimme Some Oven
---
Casserole recipes with Beef
Walking Taco Casserole from One Pot Only
Big Mac Casserole from Whole Kitchen Sink
Hamburger Casserole from Well Plated
Beef Taco Casserole (Paleo/Whole30) from Eat the Gains
Healthy Shepherd's Pie from The Modern Proper
---
Casserole Dinner Recipes
Baked Potato with Lemon Shrimp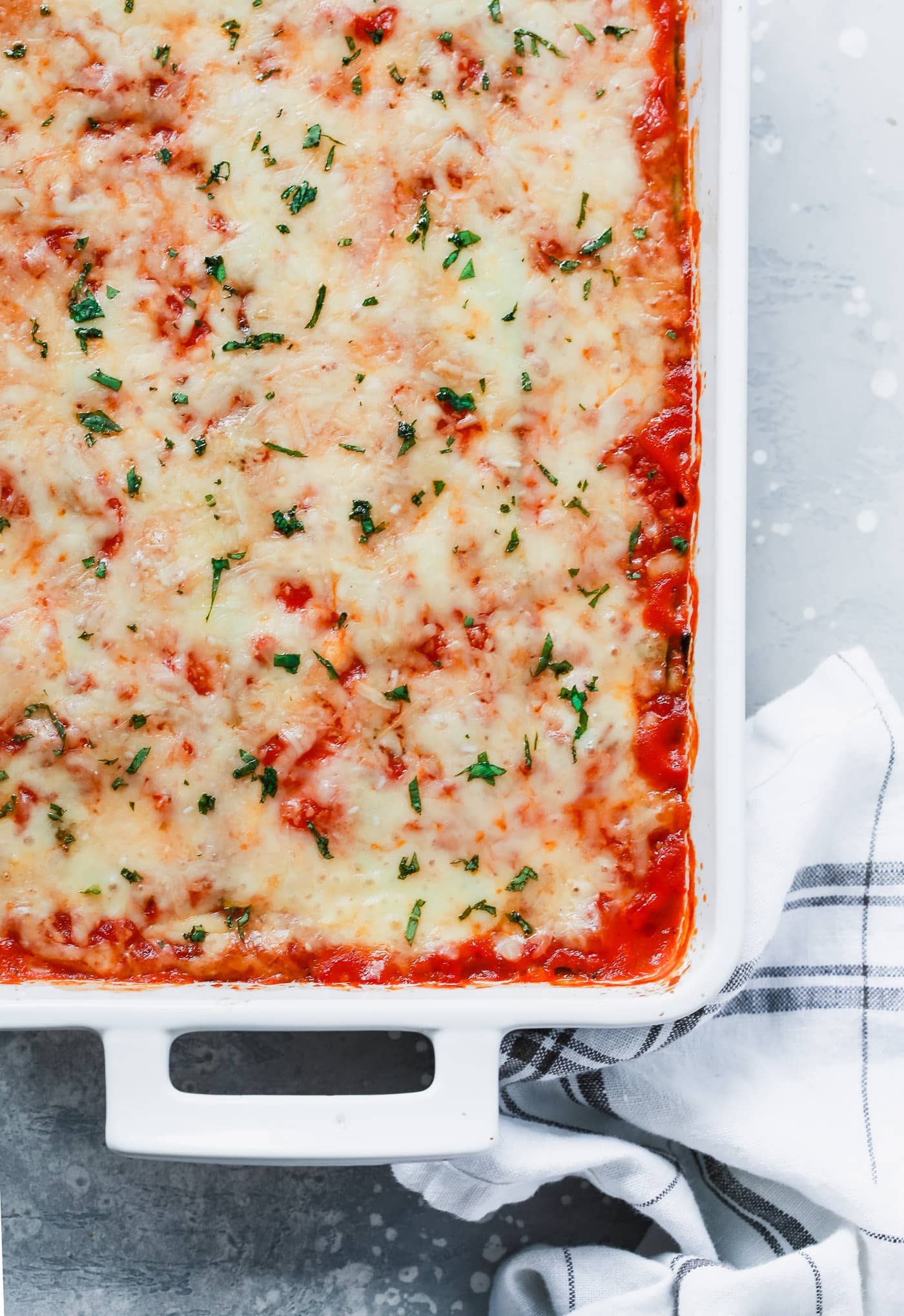 Spinach and Zucchini Lasagna Recipe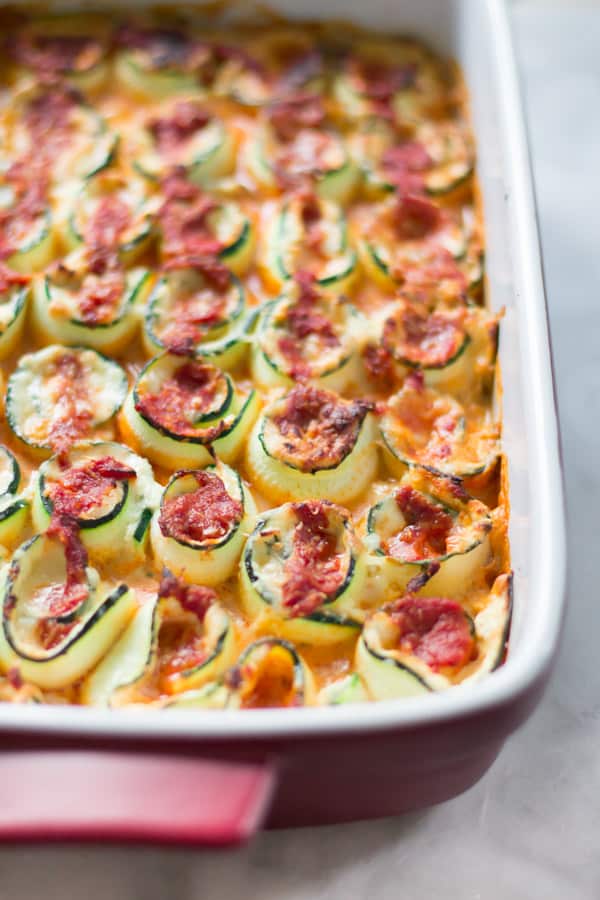 Spaghetti Pizza Casserole (Paleo + Whole30) from Real Simple Good
Creamy Tuna Noodle Recipe from The Real Food Dietitians
Chipotle Black Bean Roasted Veggie Enchilada Casserole from Ambitious Kitchen
Cheesy Eggplant Casserole with Ground Turkey from Eating Bird Food
Stuffed Pepper Casserole from Well Plated
Greek Mac and Cheese from Well Plated
Cheesy Scalloped Potatoes With Ham And Broccoli Recipe from The Real Food Dietitians
Healthier Tater Tot Recipe from The Natural Nurturer
Easy Healthy Lasagna Recipe from Jar of Lemons
Turkey Lasagna from Ambitious Kitchen
Paleo Chicken Mushroom Recipe from Jar of Lemons
Ground Turkey Pasta Bake (Healthy Casserole) from iFOODreal
Vegetable Pasta Bake from Healthy Seasoning Recipes