If you prefer to stay home and have your romantic dinner at home for Valentine's Day why not to make a delicious comforting meal like this Skinny Lasagna Rolls recipe? It is easy and quick to make! Also, you and your love are going to stay warm and avoid the crowded restaurants.
Happy almost-Valentine's Day!
The winter months tend to be full of heavy, carbohydrates dishes that fill your body and keep you and your home warm. Of course, these dishes are so delicious, but they are very high in calories too.
So, why not to light up your comforting food recipes? This is what I did with this healthy, light, and skinny lasagna rolls. If comforting food can be healthy if you use the right ingredients. You don't need to use the high fat and lots of carbs products there are out there.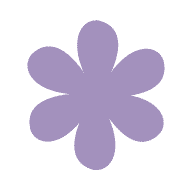 MY OTHER RECIPES
You can always find better quality and low-fat cheese to buy. For this recipe, I used part-skim milk ricotta and mozzarella to reduce the fat and calories.
I also used whole wheat lasagna for the extra fiber you get when you cook with whole wheat ingredients. These skinny lasagna rolls are made without sacrificing any flavor!
I have to say that this lasagna was very delicious and this is not only my opinion. I invited some friends to try it and they loved it. However, I found this recipe was even more flavorful the next day 😉 So you can make it on the weekend and have the leftovers for lunch during the week without worry.
When it's really cold outside, stay warm and cozy inside eating this skinny lasagna rolls, because why spend lots of money at a restaurant when you can make this comforting meal?
Want to browse all of my healthy recipe posts? Follow my Primavera Kitchen board on Pinterest!!! I also have great Pinterest Boards such as Healthy Dinner, Healthy Pasta Meal, Healthy Slow Cooker Meals and Soups and Stews. I hope you enjoy all the delicious and healthy recipes I have there!!
Skinny Lasagna Rolls
These Skinny Lasagna Rolls are made with part-skim ricotta and mozzarella and whole wheat noodles. It is an easy, quick, and healthy meal for all your family.
Ingredients
7 whole wheat lasagna noodles
15 oz part-skim ricotta
2 tbsp parsley — chopped
1 large egg
1/4 cup freshly grated Parmesan cheese
16 oz part-skim mozzarella cheese — shredded
4 cups homemade tomato sauce or any other tomato sauce of your preference
Instructions
Bring a pot of salted water to a boil over high heat. Once the water is boiling, add lasagna noodles and cook for time indicated on the package. Drain the pasta, rinse and transfer to a bowl.

Preheat oven to 375°.

In a medium bowl, mix ricotta cheese, parsley, an egg, and parmesan cheese. Stir well.

Ladle about 1 cup of homemade tomato sauce in a baking dish and spread it well.

Start assembling your lasagna roll-ups by placing on wax paper, aluminum foil or a clean cutting board on the counter and lay out lasagna noodles.

Spread about 3 tablespoons of the ricotta mixture first and 2 tablespoons of the homemade tomato sauce over each individual lasagna noodle. Then, sprinkle some mozzarella cheese.

Carefully roll up and place seam side down in rows in the

baking dish

.

After that, use remaining tomato sauce to top the lasagna rolls. Sprinkle Parmesan and mozzarella cheese.

Bake covered with

foil

for approximately 30 minutes. Remove the foil and bake for 15-20 minutes more until cheese is melted.
Course: Side Dish
Cuisine: American
Keyword: dinner, healthy, Special Diet, vegetarian
Nutrition Information
Amount per serving (1/7) — Calories: 427, Fat: 20g, Saturated Fat: 12g, Cholesterol: 97mg, Sodium: 737mg, Carbohydrates: 29g, Fiber: 4g, Sugar: 7g, Protein: 33g
If you make this recipe, please don't forget to snap a photo and hashtag it #primaverakitchen. I really want to see!
This post contains affiliate links. For more information, please visit my disclosure page here.
If you like this recipe, please share with your friends and family. Do you want to taste more? Subscribe to my newsletter and follow Primavera Kitchen on Twitter, Pinterest, Google+, Instagram, and Facebook for all delicious recipes updates. As always, I really appreciate you stopping by.
Another Lasagna Roll-up Recipe