This Low-carb Flourless Chocolate Cake is made with Almond flour, which means it's also gluten-free and full of flavour!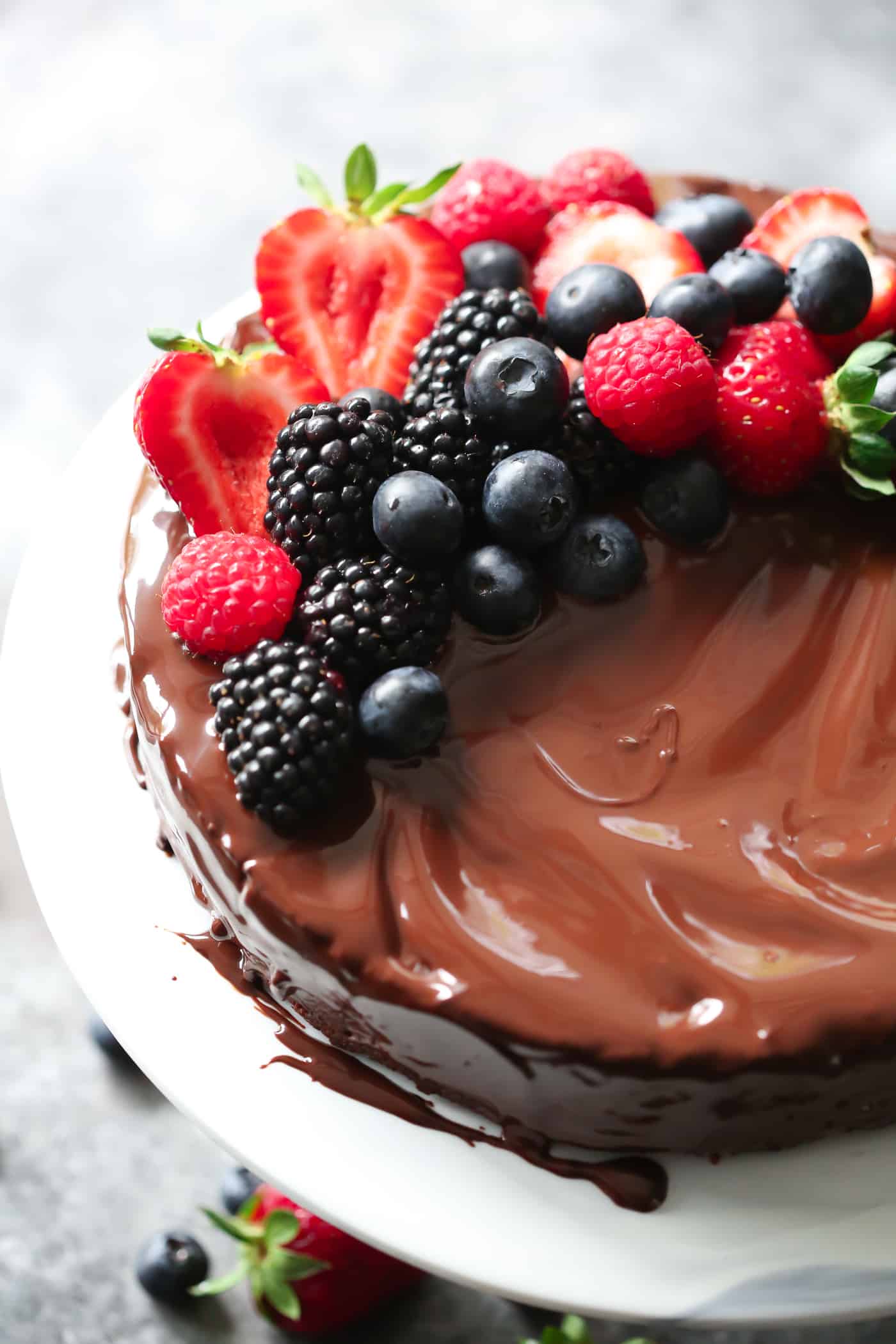 Few weeks ago I had a visit from my in-laws. They drove 6 hours from Montreal to Toronto and I thought it would be a great reason to make this delicious and Low-carb Flourless Chocolate Cake for them.
But, I have to be honest I was a little nervous to see their reaction when they had their first bite. I say that because my mother-in-low is a baker pro. She makes perfect cakes for every family occasion and everybody loves her recipes. Also, they have never tried gluten-free baking before. So, I was a little afraid that they wouldn't like the texture of a flourless chocolate cake.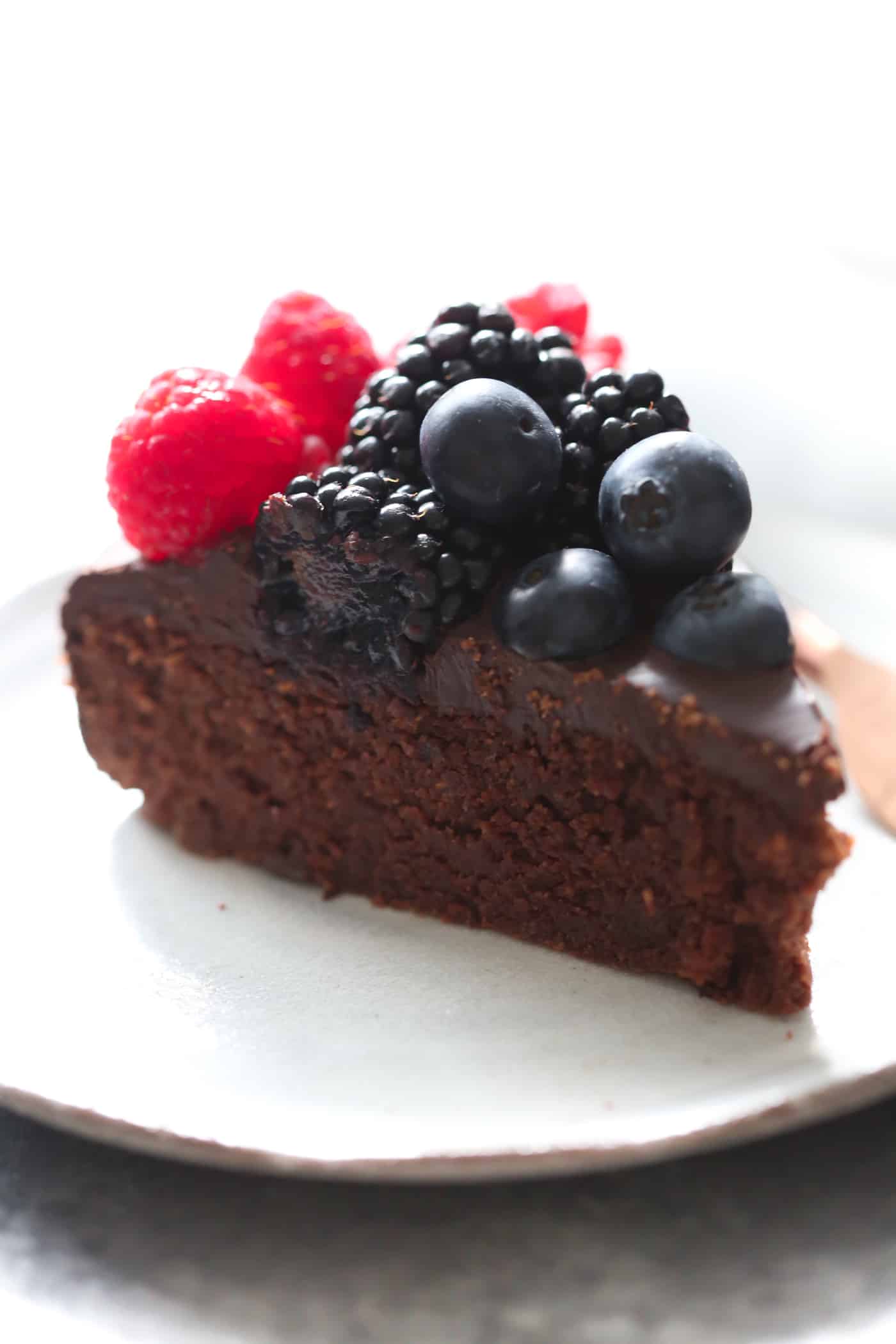 You can't even image how relieved I was when my mom-in-law said "Mm… So good! Can I have the recipe of this cake?" Wow… Do you believe that she liked it and she even ate a second piece? I was so happy.
My father-in-law loved the texture of it too, however he didn't like the coconut flavour the cake has. So, my advice to you is to replace the coconut milk for half & half in case you don't like coconut milk. And when you make the topping instead of using coconut oil you can use butter. But if you love coconut flavour like me, this low-carb flourless chocolate cake is perfect for you.
This Low-carb Flourless Chocolate Cake is one of those desserts that when you say it's healthier, people make a funny face, like my Flourless Pumpkin Chocolate Chip Cookies, Flourless Chocolate Chip Brownies, and Paleo Flourless Chocolate Torte Recipe. And I totally get it because it looks so decadent. But it is healthier because instead of using white flour you're going to use almond flour like my Almond Cake with Berries Recipe.
Also, it's made with the sweetener called xylitol, which is natural and doesn't leave the weird after taste on your month. I love this sweetener when I'm baking because it's easy to work with since 1 cup of xylitol is the same equivalent of 1 cup of sugar.
This cake is also dairy-free. I used coconut milk and oil instead of cow milk and butter. The dark chocolate is melted with coconut oil and with all the berries on top you won't miss any sugar in there.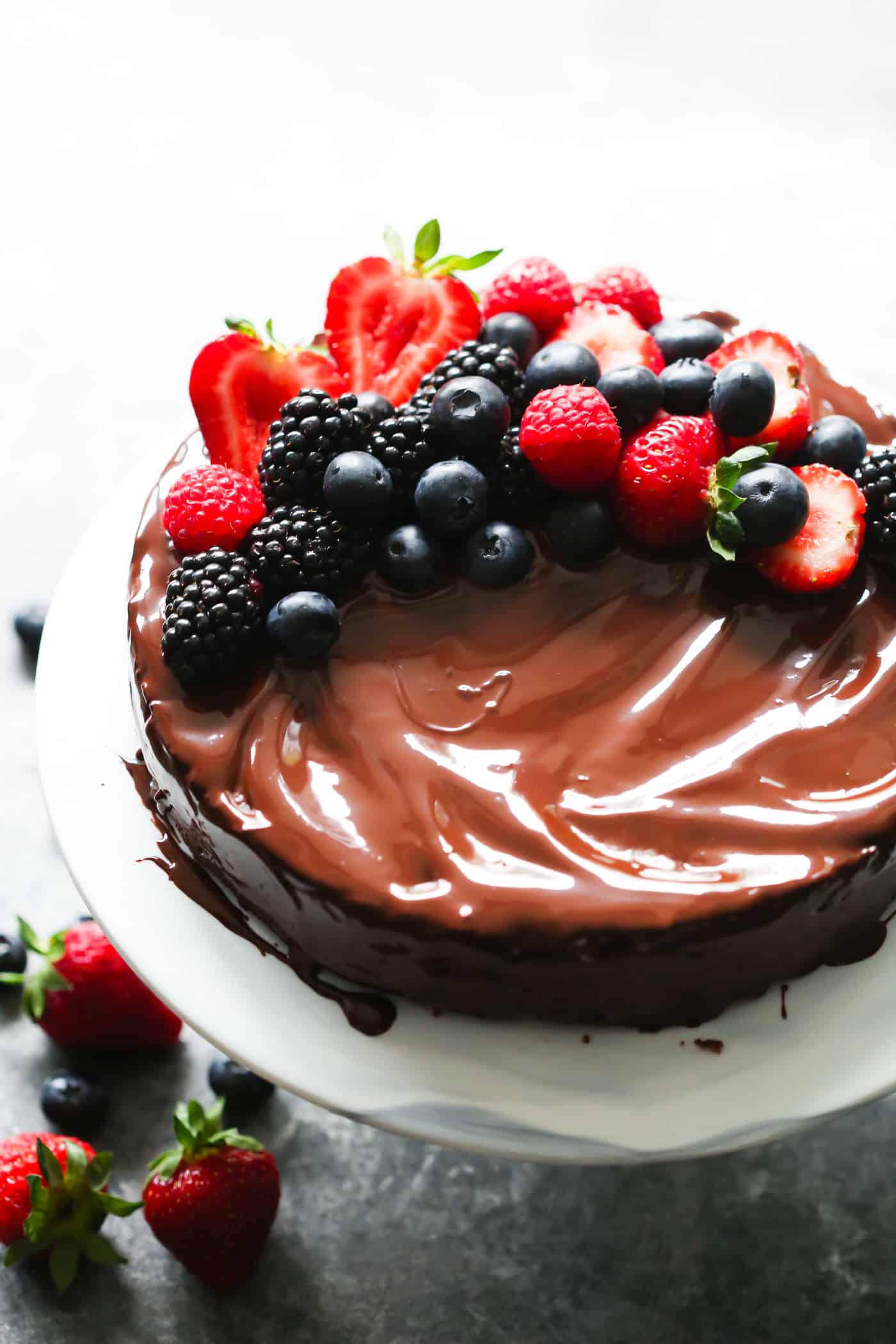 Want to try another healthier treat? Try my Paleo Chocolate Pumpkin Cake!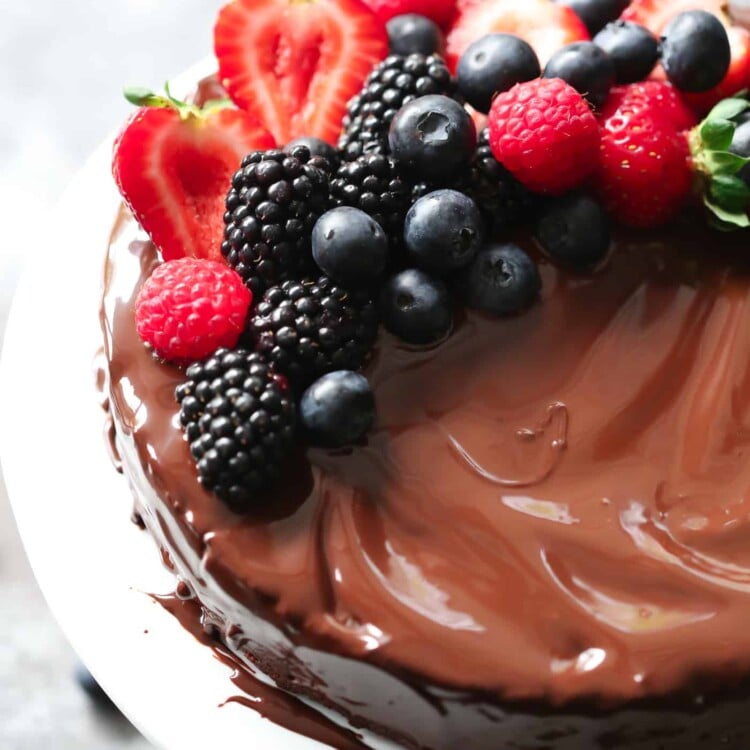 Low-Carb Flourless Chocolate Cake
This Low-carb Flourless Chocolate Cake is made with Almond flour, which means it's also gluten-free and full of flavour!
Instructions
Pre-heat the oven to 350°F.

Using a

cooking spray

, grease an 8-inch round cake pan and then place a piece of parchment paper on the bottom of the cake pan.

In a

large bowl

add all the dry ingredients and mix well to combine.

In a food processor or blender, add raspberries, coconut milk, coconut oil, apple cider vinegar, and vanilla extract. Pulse until all the ingredients are combine and the mixture is smooth.

Pour the raspberry mixture with the dry ingredients and mix well to combine.

Using a handheld or

stand mixer

whisk the two whole eggs (yolk and or white egg) until they are pale. It's about 3 minutes.

Pour the eggs into the batter and gently mix to combine everything together.

Spread batter evenly into the prepared cake pan and bake for 20-25 minutes. The cake will be ready when it is golden brown and when a toothpick is inserted in the center and comes out clean. Do not over cook the cake because this cake should stay moist on the inside after cooled.

Before removing the cake from the pan, let the cake cool on a cooling rack for at least 20 minutes.

Top cake with the melted dark chocolate and raspberries.
Stove method
In a heatproof bowl add chocolate chunks and coconut milk. Place this bowl over a pot of barely simmering water.

Stir until the chocolate is melted and smooth.

Remove from the heat and allow it to cool for 5 minutes before pouring over the cake.
Tips
Recipe adapted from Living Healthy with Chocolate.
Make sure the baking soda is fresh and not expired, as it'll affect the texture of the cake.
Do not get coconut milk from the carton. The texture is not the same as coconut milk from the can.
Be careful when removing the cake from the pan as it can be delicate when hot.
To store: Tightly wrap up the cake and store it in the fridge for up to 5 days.
To freeze: Once the cake is cooled, skip adding the berries and tightly wrap the cake. Freeze for up to 3 months.
Nutrition Information
Serving:
1
/12
Calories:
295
kcal
(15%)
Carbohydrates:
21.8
g
(7%)
Protein:
6.1
g
(12%)
Fat:
19.2
g
(30%)
Saturated Fat:
10.6
g
(66%)
Cholesterol:
27
mg
(9%)
Sodium:
183
mg
(8%)
Fiber:
7.3
g
(30%)
Sugar:
4
g
(4%)
Nutrition information is calculated using an ingredient database and should be considered an estimate.
And if you like this Low-Carb Flourless Chocolate Cake recipe, please share with your friends and family. Do you wanna taste more? Subscribe to my newsletter and follow Primavera Kitchen on Twitter, Pinterest, Google +, Instagram and Facebook for all delicious recipes updates. As always, you are really appreciated for stopping by.