These Mango Plum Popsicles are so easy and fast to make! It has only 3 ingredients, no artificial sugar added, and dairy-free. Enjoy!!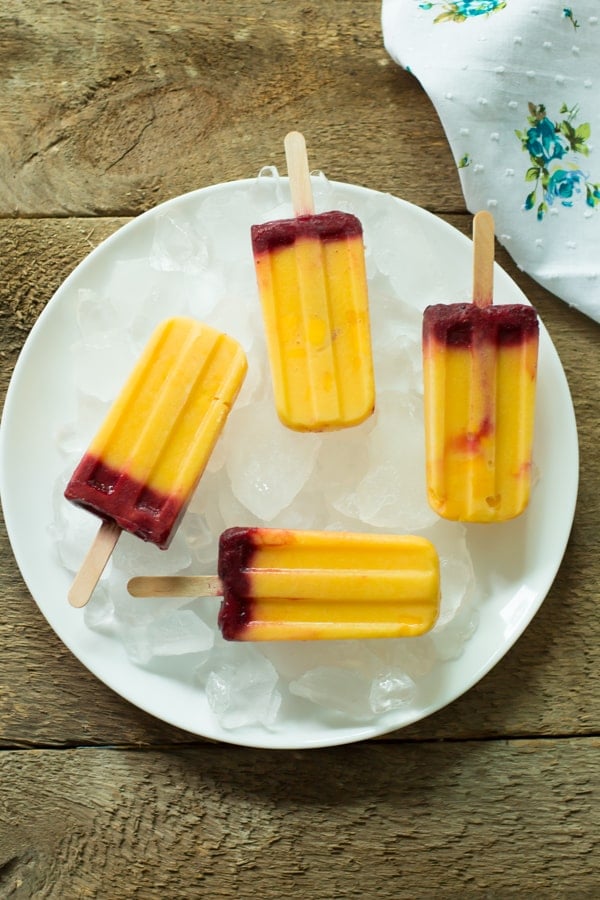 Guys, I have to confess something to all of you! It is so hard to photograph popsicles. Oh man… I made about three popsicle recipes, but this one was the only recipe that I could photograph well. My first recipe was a blueberry yogurt popsicle which was so delicious, but unfortunately, the pictures were terrible. They were melting all over the place and I couldn't take ONE SINGLE nice picture. Do you believe that? I think my problem started from the moment I removed the popsicles from the molds. I left the mold under warm water too long. So, when I removed them from the mold, they were already melting. I tried to take few very fast photos but it didn't go anywhere.
A few days later, I made the same popsicle recipe, but again, the photos were not nice. The popsicles tasted really good but on the pictures looked very ugly, because they melted very quickly again. So, I decided to try another recipe and this time, I was fast enough to take the pictures with nice popsicles. As I said before, I never thought it was so hard to take popsicles pictures. I should read some tips on how to take nice pictures of popsicle recipes before try to take one! But this time, I filled a plate with ice so they didn't melt too fast. I think it is a very good strategy 😉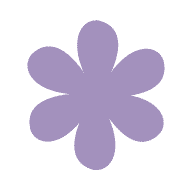 MY OTHER RECIPES
I know it is already mid August and summer is almost gone, but these popsicles still perfect dessert for all the end of summer parties coming up! It is so quick and easy to make and you will need only 3 ingredients and no artificial sugar added. And the best part they are dairy-free. I hope you all enjoy this recipe!
For this recipe, I pureed the raspberries in this mini food chopped from Kitchen Aid. I love this because it is so affordable, easy to store (since it is very small), and very efficient. It purees and chops just like a full size food processor.

For more AWESOME  and GORGEOUS popsicles recipes, visit my Popsicle, Ice-cream, and Sorbet Pinterest Board!

This post contains affiliate links. For more information, please visit my disclosure page here.
Mango Plum Popsicle
These Mango Plum Popsicles are so easy and fast to make! It has only 3 ingredients, no artificial sugar added, and dairy-free. Enjoy!!
Ingredients:
½ cup mango cut into small cubes
2 big mangos (peeled and cut into slices)
1 cup mango juice
3 plums (peeled and cut into slices)
Directions:
Add the mango juice and the mangos to a blender or food processor.
Puree until completely smooth. Transfer to a bowl and set aside.
Wash and clean the blender or food processor and add the plums. Puree them until smooth. If you need, add a little bit of water to help puree them.
Fill popsicle molds with mango cut into small cubes (it is about 1 tbsp in each mold)
Pour the mango mixture into the molds and leave 1 inch from the top for the plum mixture. Then, add the plum mixture.
Place the molds in the freezer for about 4 hours. To remove the popsicles, run the mold under warm water for 10 seconds and then pull the popsicles out of the molds.
All images and text ©
If you make this recipe, please don't forget to snap a photo and hashtag it #primaverakitchen. I really want to see!
If you like this Mango Plum Popsicle recipe, please share with your friends and family. Do you want to taste more? Subscribe to my newsletter and follow Primavera Kitchen on Twitter, Pinterest, Google+, Instagram, and Facebook for all delicious recipes updates. As always, I really appreciate you stopping by.