This delicious Peanut Butter Waffles recipe is made with oatmeal flour, organic peanut butter, coconut milk, baking powder, and two egg whites. Healthy and tasty! Enjoy!
The first time I ate waffles was at my mother-in-law's house. She made the batter from scratch and I absolutely loved it. It was so good that I ate about four at once. Hum… I topped them with pure Canadian maple syrup and blueberries. It was delightful for me, someone who had only seen them in movies and TV shows. Waffles are not part of a Brazilian breakfast meal, but I have to tell you, Brazilians are missing something really good.
I asked my mother-in-law for her recipe and she even gave us our first waffle maker as a wedding gift. But since we decided to eat healthier, I was trying to find substitutions for some of her recipe ingredients. I was certain my husband and I wouldn't give up eating waffles on the weekends.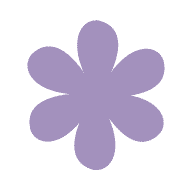 MY OTHER RECIPES
One thing I love about cooking healthy is finding good quality substitutes for all those unhealthy ingredients in popular recipes. So, I decided to replace the all-propose flour for oatmeal flour to get more fiber. Also, I substituted two tablespoons of vegetable oil for organic peanut butter. If you don't have organic peanut butter, just use what you have. But I really recommended you use a brand that uses only peanuts as an ingredient. In my opinion, peanut butter is only healthy for you if you are eating 100% peanuts. I also didn't use yolk in this recipe to cut some calories, but if you want to, go ahead and try it. Instead of traditional milk, I use coconut milk.
My mother-in-law's recipe doesn't ask for sugar, which is a good thing since we top our waffles with pure Canadian maple syrup. In the end, the substitutions worked marvelously and my husband and I keep eating waffles on the weekends guilt free 😉
The key to a light and fluffy waffle is beating your egg whites until they form soft white peaks. Why? Because you will gently fold them into your mixture. If you're a waffle lover like me, you will love this recipe!! I am not kidding. Just try it and tell me how yours end up. Don't forget to top with your favorite fruit and pure maple syrup. It's totally fine to enjoy something sweet sometimes, especially when it is naturally sweet.
I hope I inspired you to create something healthy and tasty in your own kitchen today.
If you like this Peanut Butter Waffles, please share with your friends and family. Do you want to taste more? Subscribe to my newsletter and follow Primavera Kitchen on Twitter, Pinterest, Google+, Instagram, and Facebook for all delicious recipes updates. As always, I really appreciate you stopping by.
This post contains affiliate links. For more information, please visit my disclosure page here.
Peanut Butter Waffles
This delicious Peanut Butter Waffles recipe is made with oatmeal flour, organic peanut butter, coconut milk, baking powder, and two egg whites. Healthy and tasty! Enjoy!
Ingredients:
1 ¼ cup oatmeal flour (gluten-free)
4 tsp baking powder
½ tsp salt
2 tbsp organic peanut butter
1 2/3 cup coconut milk
2 egg whites
Directions:
Preheat your waffle iron to high heat setting.
In a large bowl, combine all the dry ingredients together.
In a medium bowl, add the wet ingredients and mix well (not including the egg whites).
In a small bowl, beat eggs thoroughly until they become foamy.
Combine the wet ingredients to the dry ingredients. Mix everything together.
Then, fold egg whites into your batter.
Spray both surfaces of your waffle iron with cooking spray.
Use a ladle to pour on the waffle iron.
Cook waffles until crispy and golden brown.
Top with your favorite fruit and pure Canadian maple syrup.
All images and text ©
If you make this recipe, please don't forget to snap a photo and hashtag it #primaverakitchen. I really want to see!
As always, I really appreciate you stopping by. Bring joy and healthy waffles onto your plate 😉
Try more from Primavera Kitchen! 
These homemade peanut butter chocolate chips pancakes are a great healthy choice for breakfast loaded with oatmeal flour and coconut milk. 
These delicious and simple Peanut Butter Chocolate Chip Bars are packed with chocolate chips, peanut butter, oats, and peanut butter chips.
This Chocolate Peanut Butter Smoothie is vegan, gluten-free, very creamy, thick, and rich! Transform the favorite combination of bananas and peanut butter into a healthful beverage.