Healthy Peanut Butter Oatmeal Cookies
These delicious, soft, chewy, and gluten-free Healthy Peanut Butter Oatmeal Cookies are made with no flour and it is also dairy-free!
In Brazil, peanut butter was not something very popular, especially 5 years ago. I grew up without knowing how wonderful this butter was. My mom has never made peanut butter and jelly sandwiches for me and my sister. Honestly, I didn't have any idea that people actually ate peanut butter sandwiches… hahahhaa! I know this is pretty sad, right?
When I arrived in Canada almost 7 years ago, I was introduced to this awesome thing. My husband (back then he was my boyfriend) couldn't believe I had never eaten peanut butter before. He is a huge peanut butter fan. At first, I had to confess … I didn't like it much. I don't know why. I guess it was because I wasn't used to it in my childhood. However, how could I not to enjoy peanut butter, especially living with my husband? This is definitely a mission impossible, right?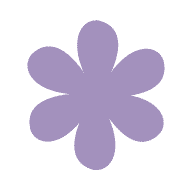 MY OTHER RECIPES
Then, I discovered peanut butter cookies! Oooooohhh, God! These cookies were a life changer. I loved them immediately. I couldn't stop eating them and I couldn't stop making them! I already made few cookie recipes here on the blog such as Cranberry Chocolate Chip Cookies, Peanut Butter White Chocolate Chip Cookies, and Gluten-free Chocolate Chip Cookies. And because of these types of cookie, I am now a peanut butter fan just like everyone else from North American. After that, every time I came to Brazil, I tried to find peanut butter to make peanut butter cookies for my family to try.
Now, peanut butter can be found in Brazil much easier. I am here visiting my family so I could finally make them! So, the pictures you are looking right now are the result of the first peanut butter cookies I made in Brazil for my family. And I have to say that they all loved them! These Healthy Peanut Butter Oatmeal Cookies totally disappeared in about 2 hours. I am not even kidding!
They were a big hit in my family and I bet they will be in your family too. If you live alone, you can still make them and share them with your coworkers, neighbors, and friends. I am sure you will put a big smile on everybody's faces. Why do I believe everybody will love these Healthy Peanut Butter Oatmeal Cookies? Because, they are incredibly flavorful, chewy, soft, gluten-free, and healthy! Or at least healthier than the traditional cookie recipes. Please, try it and let me know how it turns out. Enjoy!
Healthy Peanut Butter Oatmeal Cookies
These delicious, soft, chewy, and gluten-free Healthy Peanut Butter Oatmeal Cookies are made with no flour and it is also dairy-free!
Ingredients
1 cup creamy peanut butter
2/3 cup packed dark coconut sugar or brown sugar
1 1/2 teaspoons vanilla extract
2 large eggs
2/3 cup rolled oats
1 teaspoon baking soda
2/3 cup chocolate chips
Instructions
Preheat oven to 350 degrees F

In a small bowl, add the oats and baking soda. Mix well until combined; set aside.

In a medium bowl, whisk all peanut butter, brown sugar, eggs, and vanilla for about 5 minutes or so.

Add dry ingredients and mix all the ingredients together.

When all the ingredients are combined, add the chocolate chips.

Place a silicone mat or parchment paper on a tray.

Scoop out 1 tablespoon of the batter onto the tray 2 inches apart.

Then flatten the top of the cookie with two fingers.

Bake for 9-11 minutes and let them cool completely to remove from the baking sheet. If you don't, the cookies may break apart.

The cookies may look a little underdone, but they will continue to cook once you remove them from the oven.

Makes 16-20 cookies.
Recipe Notes
Course: Breakfast, Dessert
Cuisine: American
Keyword: cookies and brownies, dairy free, gluten-free, healthy, Snacks
If you make this recipe, please don't forget to snap a photo and hashtag it #primaverakitchen. I really want to see!
This post contains affiliate links. For more information, please visit my disclosure page here.
I would love to see your version. And if you like this Healthy Peanut Butter Oatmeal Cookies recipe, please share with your friends and family. Do you want to taste more? Subscribe to my newsletter and follow Primavera Kitchen on Twitter, Pinterest, Google+, Instagram, and Facebook for all delicious recipes updates. As always, I really appreciate you stopping by.
More Oatmeal Cookies!