Roasted Lemon Chicken Leg (Whole30, Low-carb, Paleo)
This is the easiest Roasted Lemon Chicken Leg recipe in the world. It is full of flavors of the garlic, lemon, and herbs and it is perfect for a quick and delicious meal.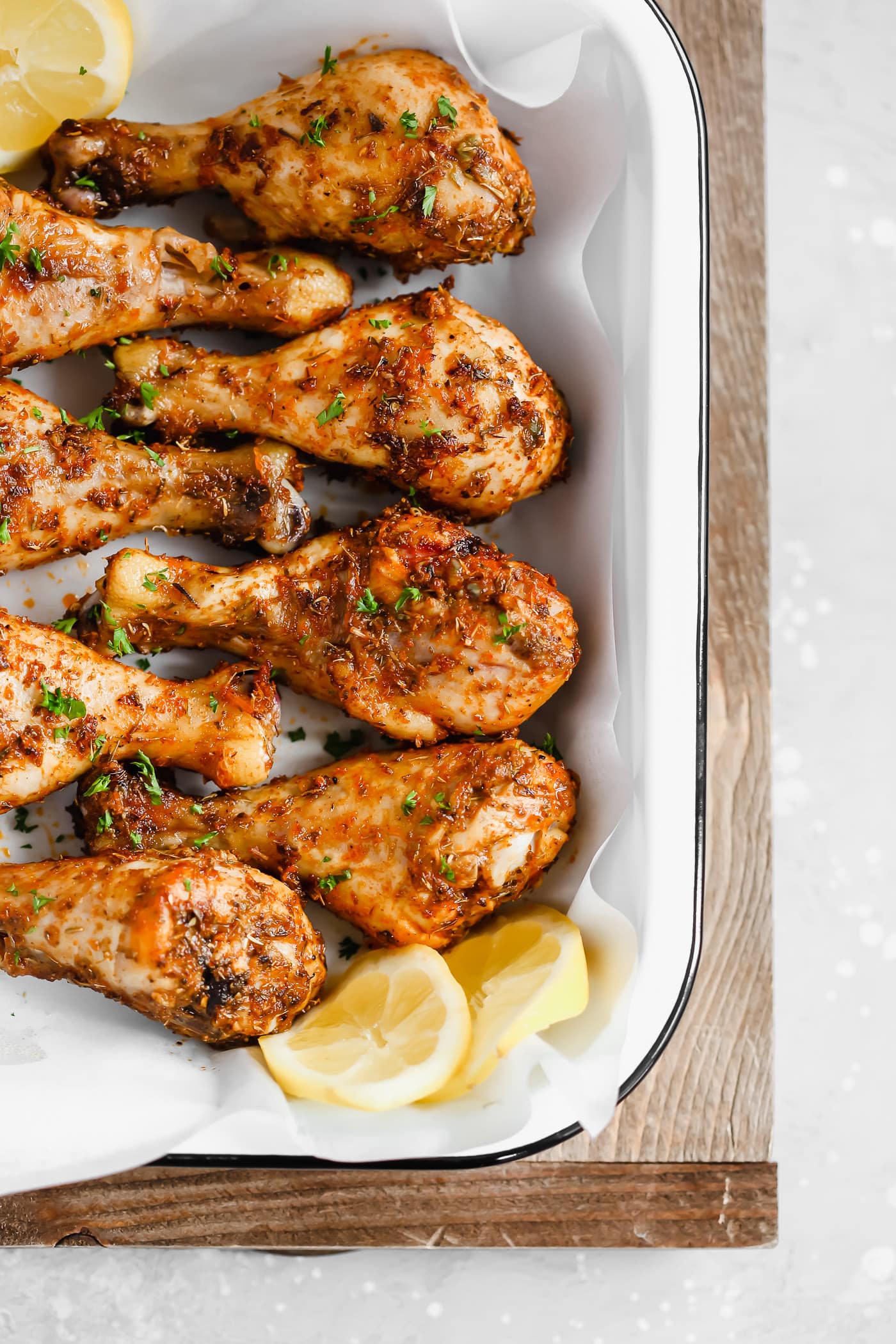 Today, I bring you a very delicious, but inexpensive weeknight meal. This roasted chicken leg recipe is definitely a beautiful and elegant dish. Everything tastes and looks beautiful when cook with herbs and sliced citrus.
We all know that chicken doesn't have much flavor unless we add a lot of seasonings such as garlic, herbs, and lemon juice when we are cooking it. But when you cook with all these ingredients, every single chicken recipe tastes like heaven. Am I lying? I guess not! So this recipe is impossible to mess up, especially if you marinate your chicken overnight. The longer they marinate, the better the taste.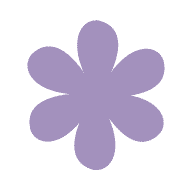 MY OTHER RECIPES
Don't be cheap on the lemon. Lemon is awesome! I use lemon to cook a lot, to make my green juice, green smoothie, and I also drink hot lemon water almost every day in the morning before my breakfast. So, I guess you see how much I LOVE lemon and if I don't have them at home, I go into a panic. They really add delicious fragrances to the food and the juice just brightens all the other flavors in any recipe.


You can serve this Roasted Lemon Chicken Leg recipe with:
Tip help to bring your Roasted Lemon Chicken Leg recipe to the next level:
This recipe is extremely flavourful thanks to all the spices/herbs such as dried oregano leaves, dried
thyme and coriander. But the most important spice here is the paprika. It gives this golden brown colour to the chicken legs and gives a smoky and spicy taste to this dish. So, don't skip this ingredient. If you don't have paprika in your spice cabinet (which it's hard to believe), you can buy yours at Amazon, which is very convenient and gets to your door in one or two days with Amazon Primer. Or you can buy at your local grocery store too. It's not difficult to find it.
This post contains affiliate links. For more information, please visit my disclosure page here.
Do you want to try more chicken recipes? I have few more for you below:
Watch how to make this Roasted Lemon Chicken Leg recipe:
This post contains affiliate links.
Roasted Lemon Chicken Legs
This is the easiest roasted lemon chicken leg recipe in the world. It is full of flavors of the garlic, lemon, and herbs and it is perfect for a quick and delicious meal.
Ingredients:
12 chicken legs (drumsticks)
1 teaspoon dried oregano leaves
1/2 teaspoon dried thyme
1 teaspoon coriander
1 teaspoon smoked paprika
Salt and black pepper
3 clove garlic, minced
2 tablespoons extra virgin olive oil
2 tbsp lemon juice
4 slices of lemon for garnishing
1 tsp fresh parsley, chopped
Directions:
In a big container/bowl, season (chicken legs) drumsticks with dried oregano, dried thyme, coriander, smoked paprika, salt, pepper, and garlic.
Pour olive oil and lemon juice over the chicken legs. Toss everything very well. Marinate overnight.
Preheat oven to 425F. Line a baking sheet with parchment paper.
Place the chicken pieces in a baking sheet.
Roast for 30 minutes or so until it begins to brown.
Flip pieces and bake a remaining 10-15 minutes or until the chicken legs get an internal temperature of 165ºF.
Garnish with lots of fresh parsley and slices of lemon.
Nutrition Information
Yield: 12, Serving Size: 12
Amount Per Serving:
Calories: 155
Total Fat: 12.1g
Saturated Fat: 3.2g
Cholesterol: 130mg
Sodium: 126mg
Carbohydrates: 0.8g
Sugar: 0.2g
Protein: 42.4g
This post contains affiliate links.
// All images and text ©
If you make this recipe, please don't forget to snap a photo and hashtag it #primaverakitchen. I really want to see!
Products Featured in this Recipe:
(may include affiliate links)
Want to browse all of my healthy recipe posts? Follow my Primavera Kitchen board on Pinterest!!! I have great Pinterest Boards such as Healthy Dinner and Chicken Recipes.
If you like this Roasted Lemon Chicken Leg recipe, please share with your friends and family. Do you want to taste more? Subscribe to my newsletter and follow Primavera Kitchen on Twitter, Pinterest, Google+, Instagram, and Facebook for all delicious recipes updates. As always, I really appreciate you stopping by.