Mediterranean Chicken Skillet Recipe
A Mediterranean Chicken Skillet Recipe that can be made in less than 30 minutes. It's extremely flavorful so it will please your whole family, and best of all, it's all done in one-pan. (Gluten-free, Low-carb and Paleo)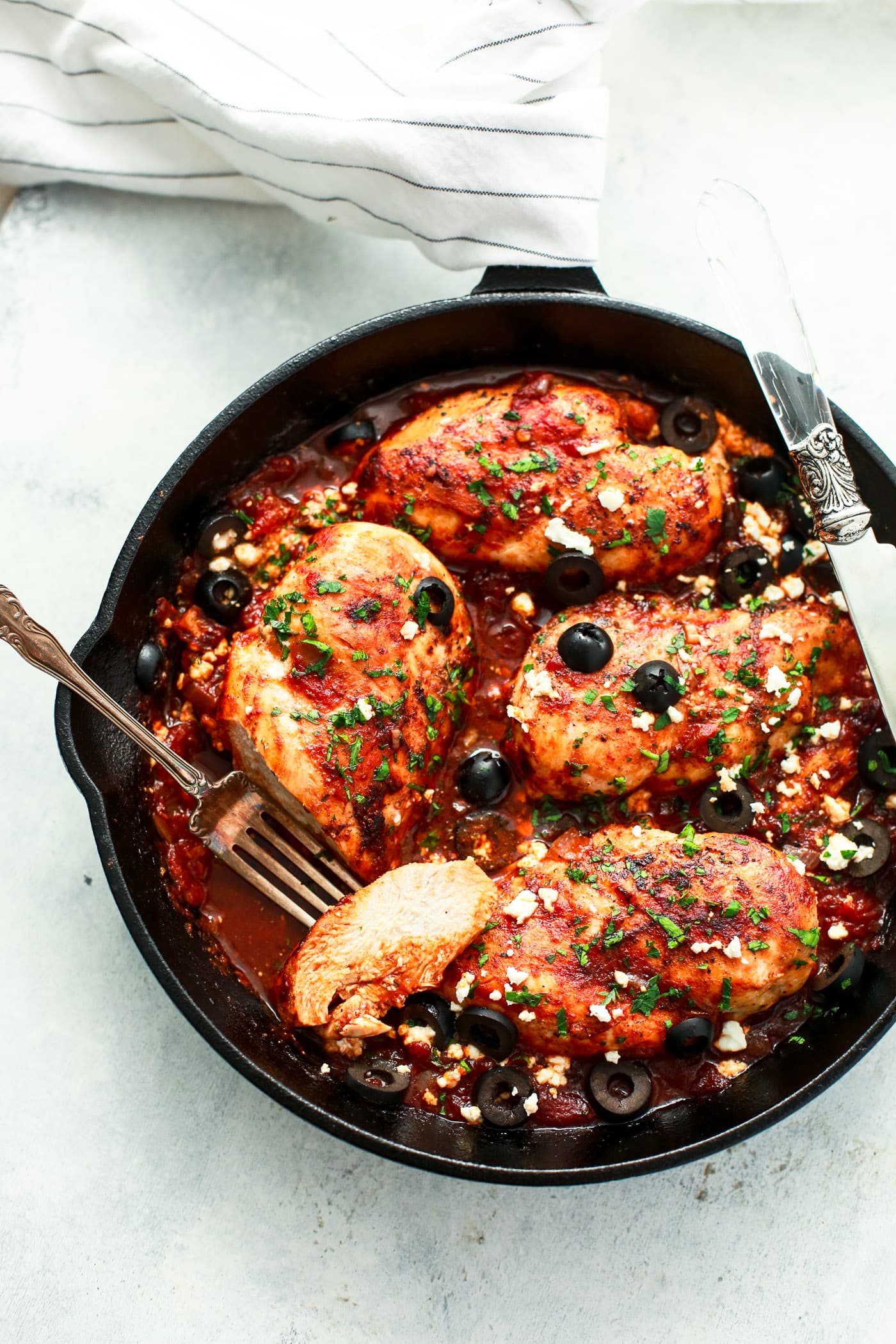 If you visit Primavera Kitchen often you know that I love skillet recipes. I mean they are absolutely my favorite dishes because it's always so easy to make and cleanup is a breeze.
The skillet recipes we love the most are the Ground Turkey Sweet Potato Skillet, Zucchini Lasagna Skillet (hello low-carb goodie) and the Asparagus Sweet Potato skillet (hello delicious paleo recipe) to name a few. If you haven't tried them you definitely should. They are all delicious and healthy too.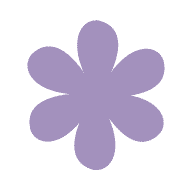 MY OTHER RECIPES
So today I'm sharing with you this Mediterranean Chicken Skillet that is about to become your favorite quick dinner recipe. I promise, you won't be disappointed. It's quick to make, I mean you will need less than 30 minutes and this chicken is so flavourful that if you think chicken recipes are blah, you will be very surprised.
In this recipe you will use a ton of spices such as paprika, coriander, onion powder and black pepper. On top of these spices, this Mediterranean Chicken Skillet is loaded with juicy diced tomatoes (they help the chicken stay very moist), black olives and of course feta cheese. Mm… Delicious! This is definitely the perfect meal for a quick and water-mouthing dinner.
Tips to make this Mediterranean Chicken Skillet Recipe tastes great:
Use organic chicken or free-range chicken because they are grown with no hormones and receive no antibiotics. Better for your body.
Add just a pinch of crushed red pepper because it can be very spicy for some people. When the dish is ready, you can taste and see if you need to adjust the seasoning.
Don't bake the chicken for more than 25 minutes otherwise it will be dry.
The quality of your diced tomatoes does make a difference to this dish. In my opinion, the best tomatoes out there are the San Marzano tomatoes because they have just the right amount of sweetness. They totally are worth the price.
How can I serve this Mediterranean Chicken Skillet Recipe?
You can serve it with:
Fluffy rice
Quinoa
Roasted potatoes and vegetables
Salads
Hope you enjoy this recipe with your family and don't forget to stop by and let me know how it goes 😉
Happy dinner, friends!
Watch the video how to make Mediterranean Chicken Skillet:
Mediterranean Chicken Skillet Recipe
A Mediterranean Chicken Skillet Recipe that can be made in less than 30 minutes. It's extremely flavorful so it will please your whole family, and best of all, it's all done in one-pan. (Gluten-free, low-carb and paleo)

Prep Time 15 minutes
Cook Time 20 minutes
Total Time 35 minutes
Servings 6 people
Calories 232 kcal
Ingredients
1 teaspoon onion powder
½ teaspoon coriander
½ teaspoon paprika
Crushed red pepper to taste
Salt and black pepper to taste
2 tablespoons ghee or olive oil
1 cup yellow onion chopped
2 garlic cloves sliced
1 ½ cups diced tomatoes with the juice I like to use this one
¼ cup black olives sliced
2 tablespoons feta cheese
Instructions
Pre-heat oven to 400ºF.

In a large bowl add chicken and onion powder, coriander, paprika, crushed red pepper, salt and pepper. Mix everything to combine well.

Add the chicken and sauté until they get brown, but they won't be cooked through. Set aside.

Add onions and cook for about 3-5 minutes. Add garlic and cook for 30 seconds. Add diced tomatoes and stir everything well.

Bring the chicken back to the skillet.

Place the skillet in the oven and bake for about 20 minutes or until the chicken gets an internal temperature of 165ºF.

Remove from the oven and before serving top with black olives and feta cheese. Enjoy!
Recipe Notes
This post contains affiliate links. For more information, please visit my disclosure page here.
Nutrition Facts
Mediterranean Chicken Skillet Recipe
Amount Per Serving (1 /6)
Calories 232 Calories from Fat 72
% Daily Value*
Total Fat 8g 12%
Saturated Fat 2g 10%
Cholesterol 99mg 33%
Sodium 600mg 25%
Total Carbohydrates 5g 2%
Dietary Fiber 1g 4%
Sugars 3g
Protein 33g 66%
* Percent Daily Values are based on a 2000 calorie diet.
And if you like this Mediterranean Chicken Skillet recipe, please share with your friends and family. Do you wanna taste more? Subscribe to my newsletter and follow Primavera Kitchen on Twitter, Pinterest, Google +, Instagram and Facebook for all delicious recipes updates. As always, you are really appreciated for stopping by.