Sweet Potato, Kale and Shrimp Skillet
This Sweet Potato, Kale and Shrimp Skillet only requires 4 ingredients and it's whole30, gluten-free, paleo, and super easy to make!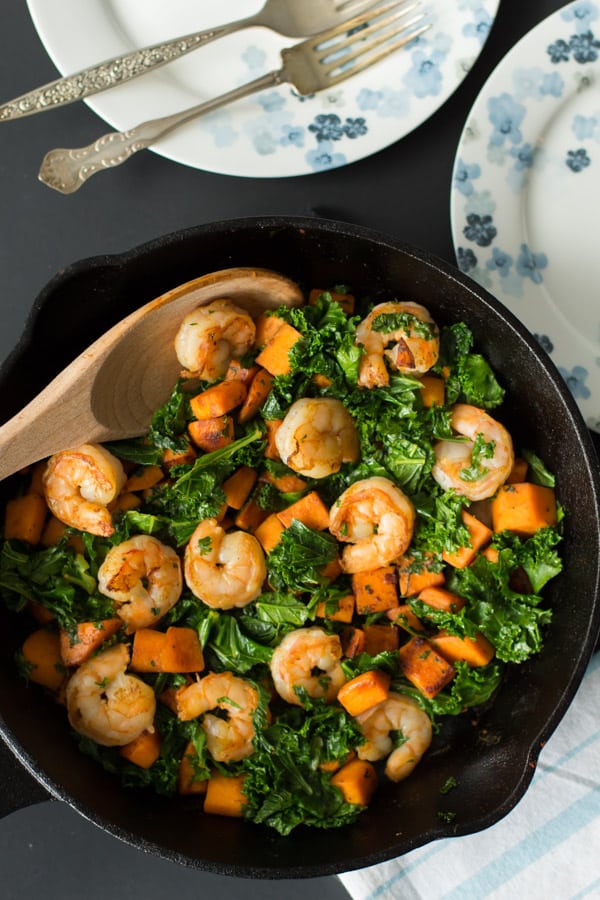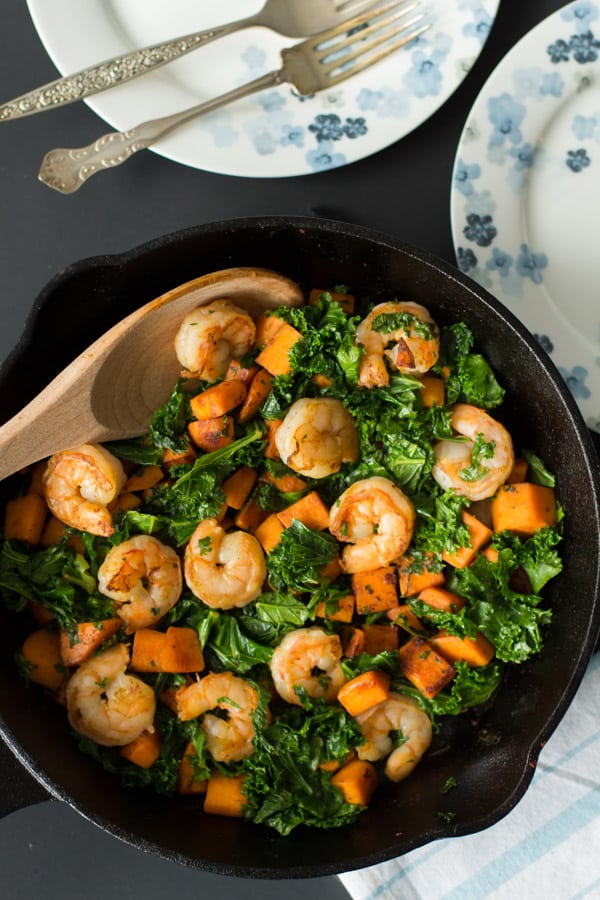 We are receiving some Brazilian guests today (well, when you will be reading this post they will be here already) and I really have to finish cooking some goodies to offer to them. I don't know about you guys, but when Brazilians have friends or family over, they will fill you up with food until you say "I can't eat anymore, please stop it" 😉
I guess this is the way Brazilians show how much they care about their friends and family. In Canada, it is very common we offer guests something to drink when they arrive, but in Brazil, food is the first thing to be offered.
So funny! My husband is Canadian and every time he visited my mom he used to say to me "baby, why does your mom think I am hungry all the time? She is like an Italian!" YES, we are like Italians, Portuguese, and Spanish. That's Latin culture, guys. Just for the record, he wasn't complaining about it. In fact, he loves this tradition since he is such a good eater, right baby?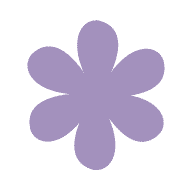 MY OTHER RECIPES
And if you are like my family and I, that really enjoy to cook, you won't want to miss any recipes from my blog, right? So, you just need to subscribe to my newsletter and you will receive new recipes in your inbox plus a free e-cookbook!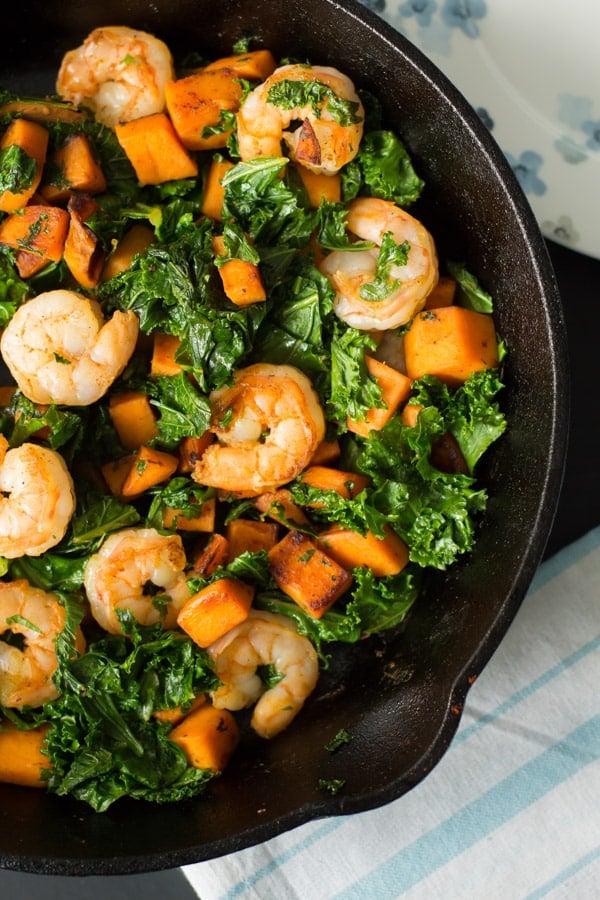 So, this sweet potato, kale, and shrimp skillet is so easy to make for lunchtime or busy weeknight meal. It will take only a few minutes to be ready on your table. The only thing that takes more time is the sweet potatoes to cook, approximately 15mins.
Since you will sauté the leaves, you will have to keep the heat at low to avoid them from getting very soggy. I don't like very soggy leaves and that's why in the pictures my leaves look almost raw. I just sautéed them for about one minute or so, but if you wish you can sauté for longer. It is really up to you. Enjoy!
For more quick and healthy lunch recipes or dinner, please visit my lunch time and what's for dinner Pinterest boards!
I hope I inspired you to create a delicious healthy lunch dish in your own kitchen today.
Sweet Potato, Kale and Shrimp Skillet
This sweet potato, kale, and shrimp skillet only requires 4 ingredients and it's gluten-free, low-carb, paleo, and super easy to make! 
Ingredients:
2 tbsp extra-virgin olive oil
½ cup onion, diced
A pinch of crushed red pepper, to taste
2 garlic cloves, minced
2 cups sweet potatoes, diced
2 cups fresh shrimp
3 cups trimmed and coarsely chopped kale leaves
Salt and ground black pepper
Directions:
In a cast iron skillet, add the extra virgin olive oil over medium heat.
Add onions and crushed red pepper.
Cook until onions are soft and golden.
Add garlic and cook for about 30 seconds.
Add sweet potato and cook until soft. In case you need, add a few tablespoons of water or 1/4 cup to help steam the sweet potato.
Add shrimp and cook for 2-3 minutes, or until they turn pink.
Turn the heat to low and add kale, stirring until wilted.
Season to taste with salt and pepper.
Nutrition Information
Yield: 4, Serving Size: 1/4
Amount Per Serving:
Calories: 265
Total Fat: 7.8g
Cholesterol: 239.5mg
Carbohydrates: 18g
Sugar: 3.4g
Protein: 32.1g
All images and text ©
If you make this recipe, please don't forget to snap a photo and hashtag it #primaverakitchen. I really want to see!
Products Featured in this Recipe:
(may include affiliate links)
If you like this recipe, please share with your friends and family. Do you want to taste more? Subscribe to my newsletter and follow Primavera Kitchen on Twitter, Pinterest, Google+, Instagram, and Facebook for all delicious recipes updates. As always, I really appreciate you stopping by.
More sweet potato and shrimp recipes: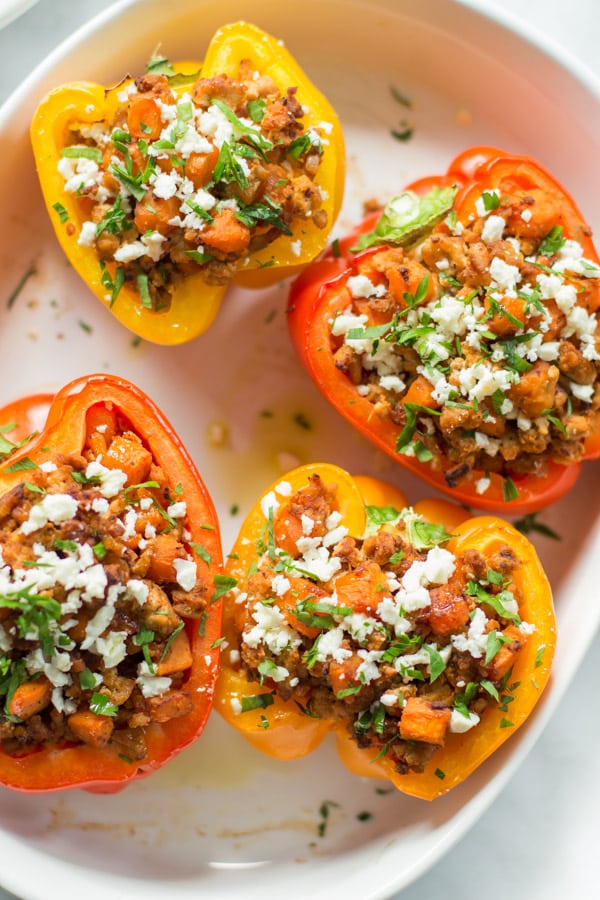 Sweet Potato Chicken Kale Skillet
Slow Cooker Chicken and Sweet Potato