If you're looking for some Healthy Cast Iron Skillet Recipes then you are in the right place! These are quick, easy, and delicious recipes that will have your family asking for seconds. Flavourful but simple, you'll want to buy another cast iron skillet after this!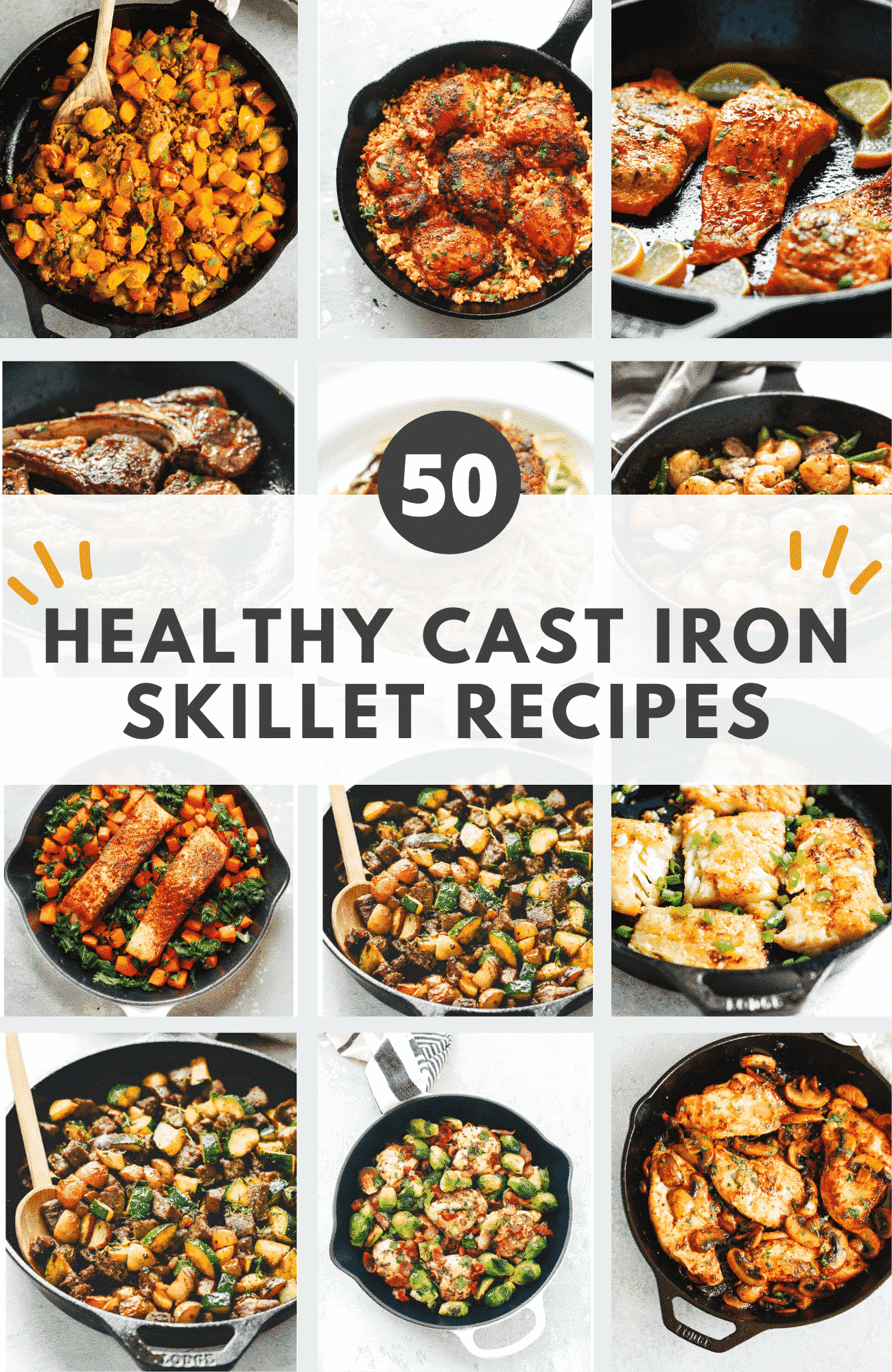 Skillet meals are one of my favourites. They're relatively quick, they're super easy, and you can build so much flavour with these types of meal. I'm sure you're wondering what I mean by build flavour.
If you're using the skillet to make a recipe that has both protein and vegetables, the vegetables get cooked in the juices from the protein and gets super flavourful.
Most of these recipes are one skillet meals but if they're just protein, down below I have a list of my favourite side dishes that you can make at the same time! Dinner will be ready in no time.
What Is a Cast Iron Skillet?
A cast iron skillet is as it sounds, it's a skillet that is made out of cast iron. Some are enamelled while others are not. You can use a cast iron skillet for sautéing, baking, braising, broiling, pan-frying, deep frying, searing, and even roasting.
It's a very versatile piece of equipment that I think every home-cook should have! You can even bring it camping with you and cook food with it over an open fire. Quite the pan!
What Cast Iron Skillet Should I Get?
I bought my Pre-seasoned Skillet 6 years ago and since then I've been used it a lot especially when I want to make something very fast, but of course full of flavour. This type of pan is great because it does not easily scratch like stainless steel and aluminum pots, and if you keep it seasoned well food will not stick.
This skillet comes pre-seasoned, so you don't need to season the pan before it's first use. But, if you don't maintain this pre-seasoning, you'll need to apply a new coat, which is very easy to do.
If you're looking to purchase just one cast iron skillet and you're debating between the 10″ or 12″ skillet, I recommend the 12″ skillet since that extra bit of room is the difference between adding an extra piece of chicken on the skillet!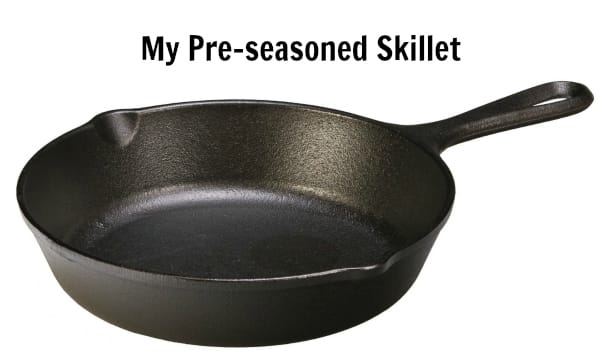 Check out the listing on Amazon – it has a 4.6 star rating from 5,246 reviews. These reviews are pretty good and I can say too that I love this one for the reasons expressed before. There are more expensive ones available but this budget-friendly cast iron skillet works perfectly!
How to Season the Cast Iron
To season your cast iron, rinse out any excess soap with water, then place the skillet over a burner set to high heat. When most of the water inside the skillet has dried out, add a half teaspoon of a neutral oil like vegetable, canola, flaxseed, or shortening. Rub it into the cast iron with a paper towel, including the outside and bottom of the cast iron if you have the non-enamelled one. Continue heating the pan until it just starts to smoke then give it one more good rub. Let it cool and you're done.
Can I Meal Prep These Skillet Recipes?
You can definitely meal prep these recipes! They're all make ahead friendly. Simply allow the dish to cool then portion and transfer the recipe into airtight container. Store them in the fridge for up to 4 days.
What Sides Go With These Healthy Cast Iron Skillet Recipes?
---
50 Healthy Cast Iron Skillet Recipes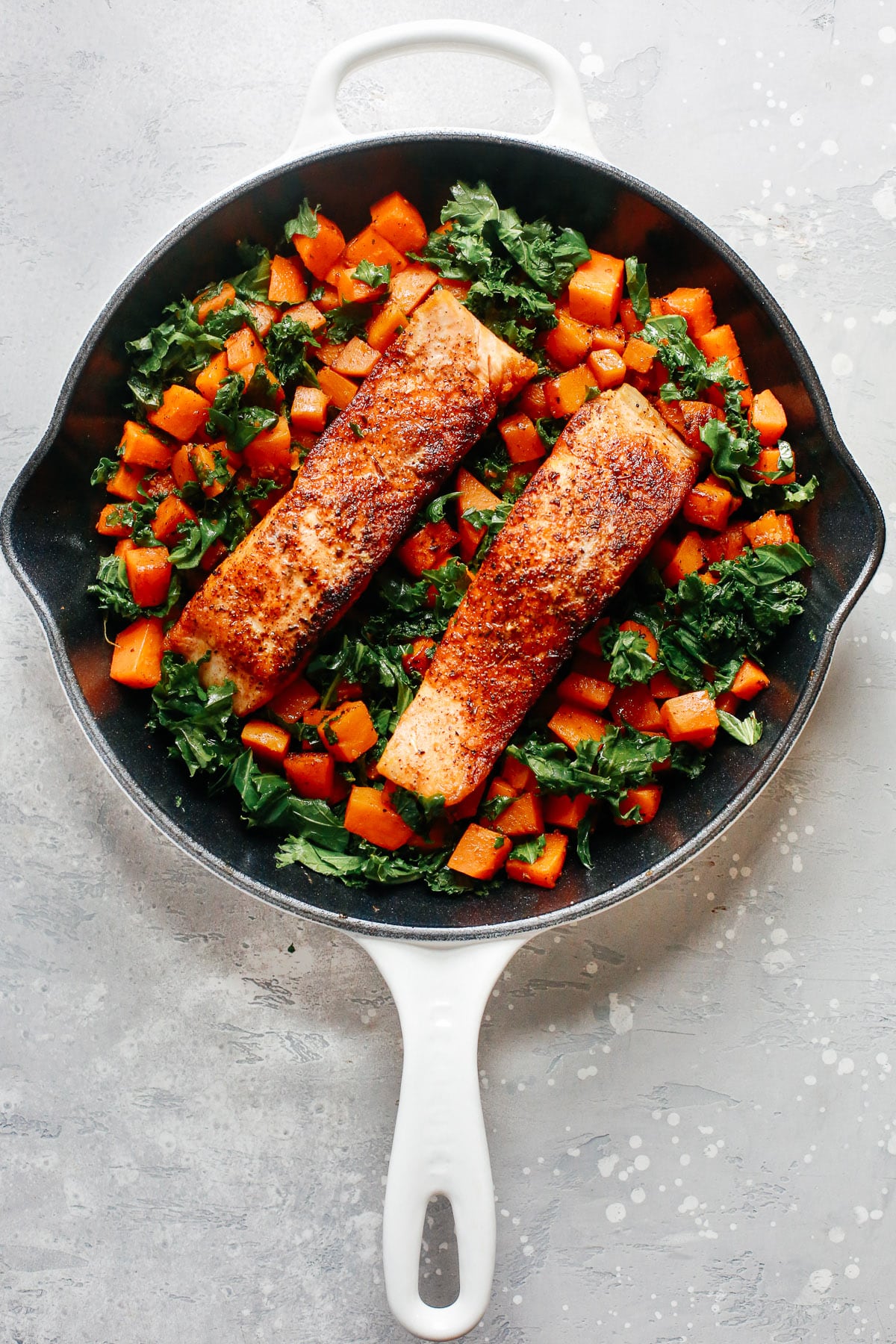 Spicy Salmon Sweet Potato Skillet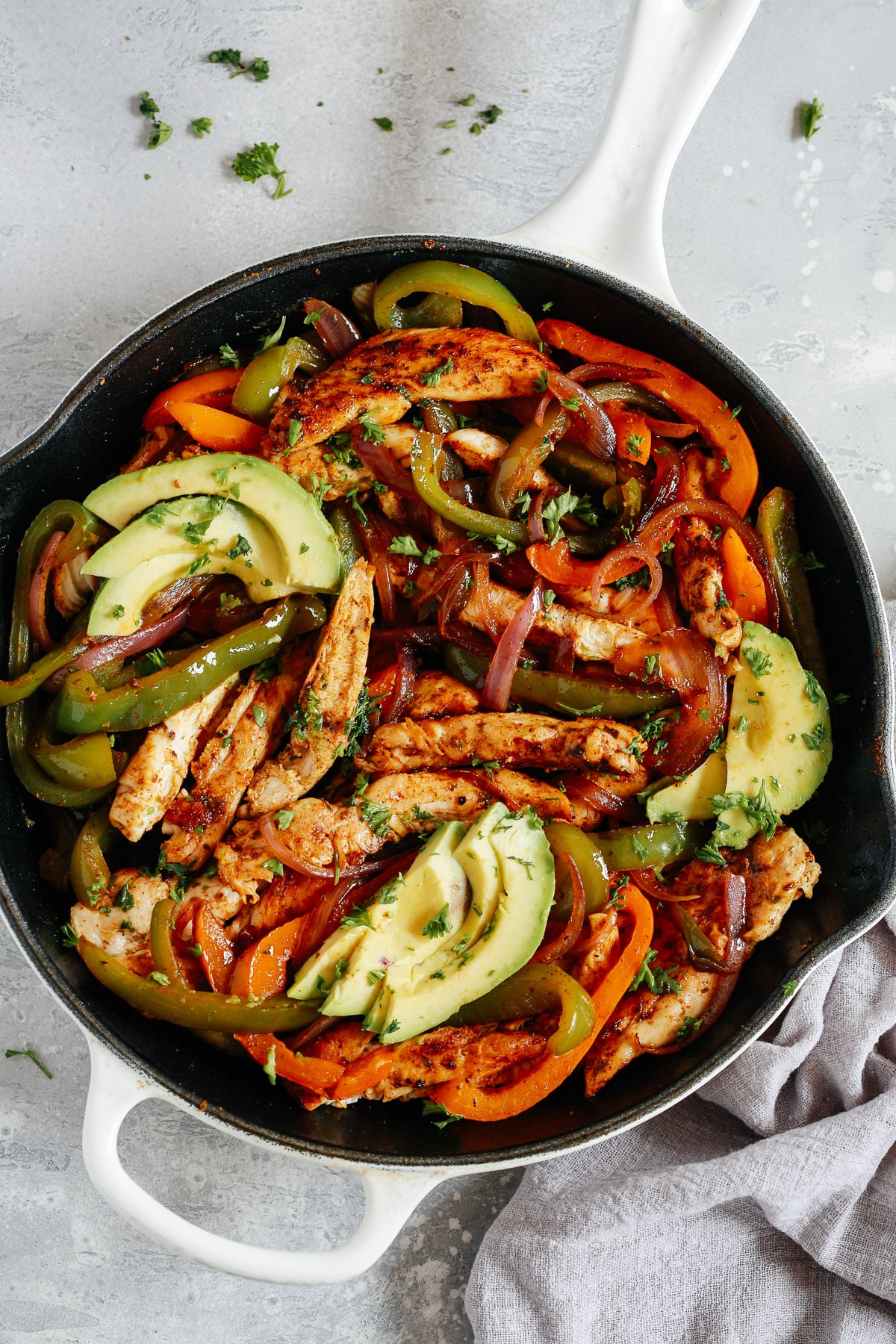 Skillet Chicken Fajitas Recipe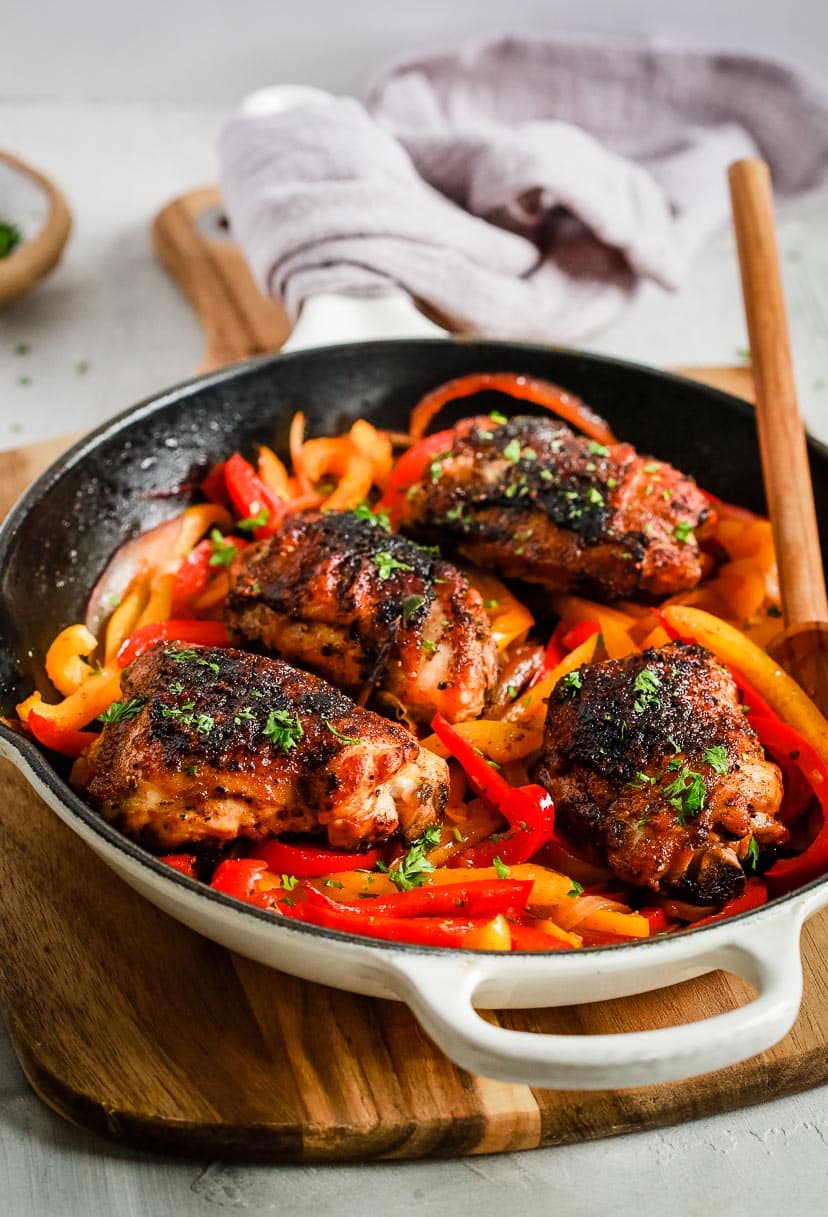 Chicken and Bell Peppers Skillet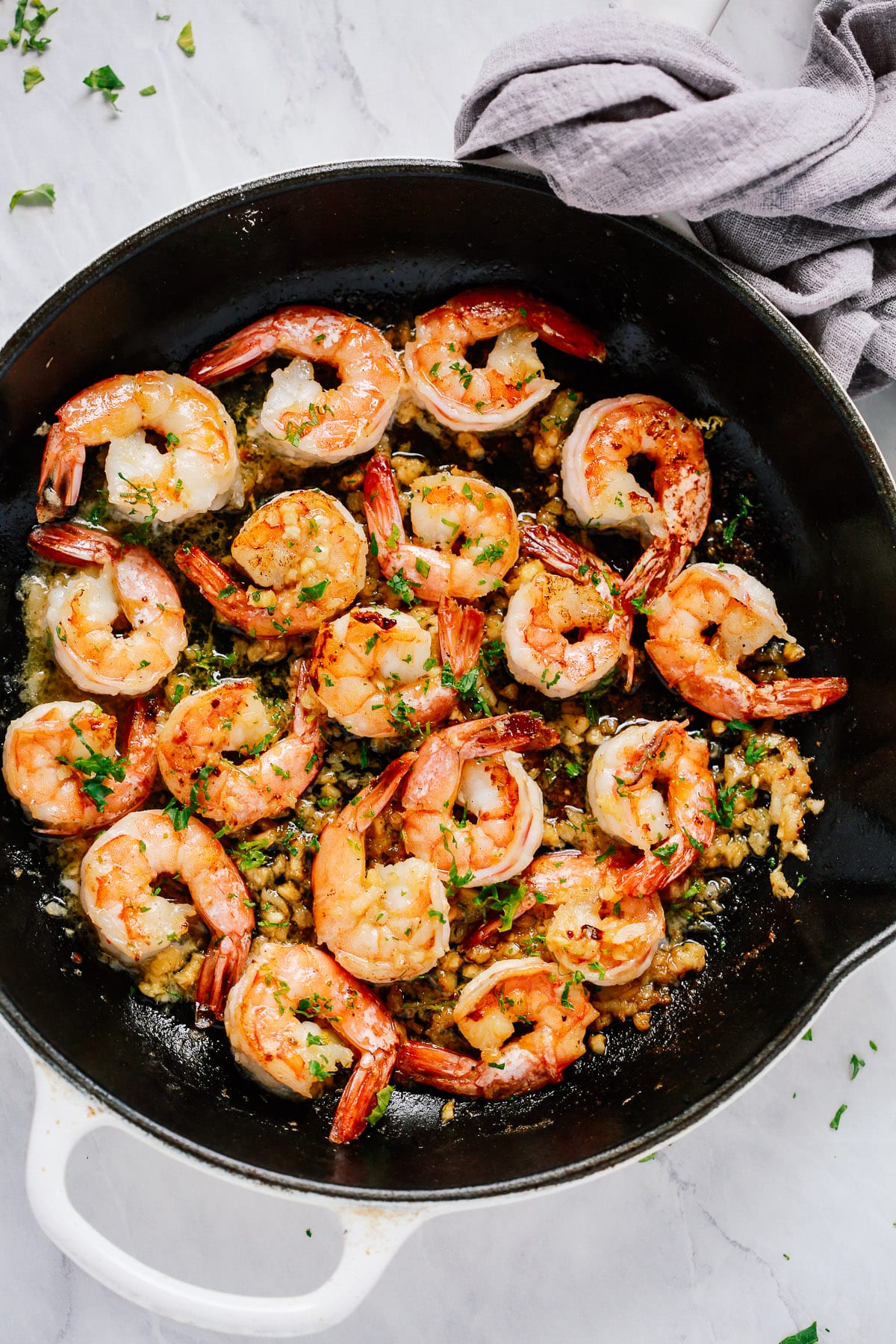 Garlic Butter Shrimp Skillet Recipe
Cabbage and Sausage Skillet Recipe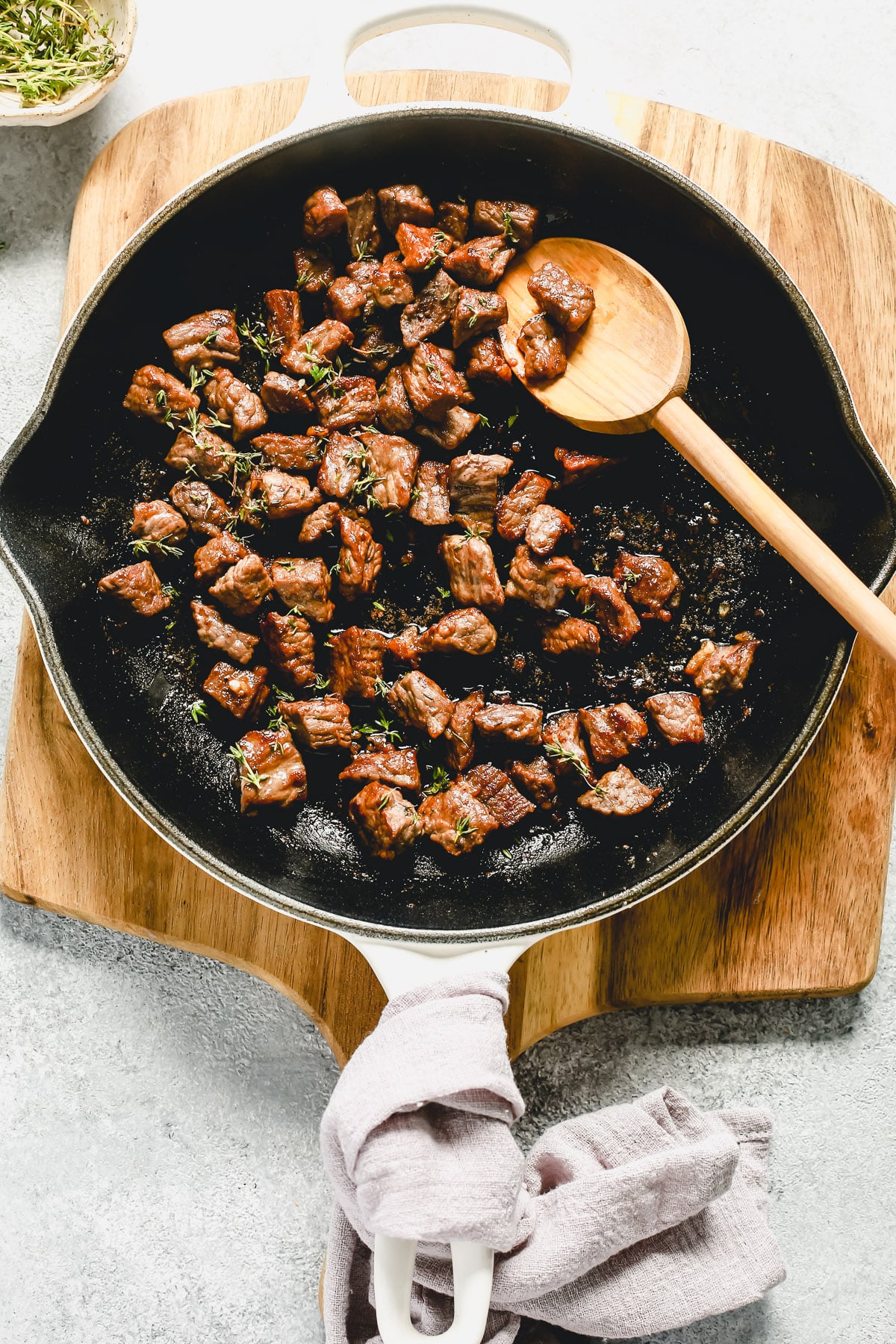 Garlic Butter Steak Bites Skillet Recipe
Chimichurri Shrimp Broccoli Skillet
Skillet Garlic Butter Steak Recipe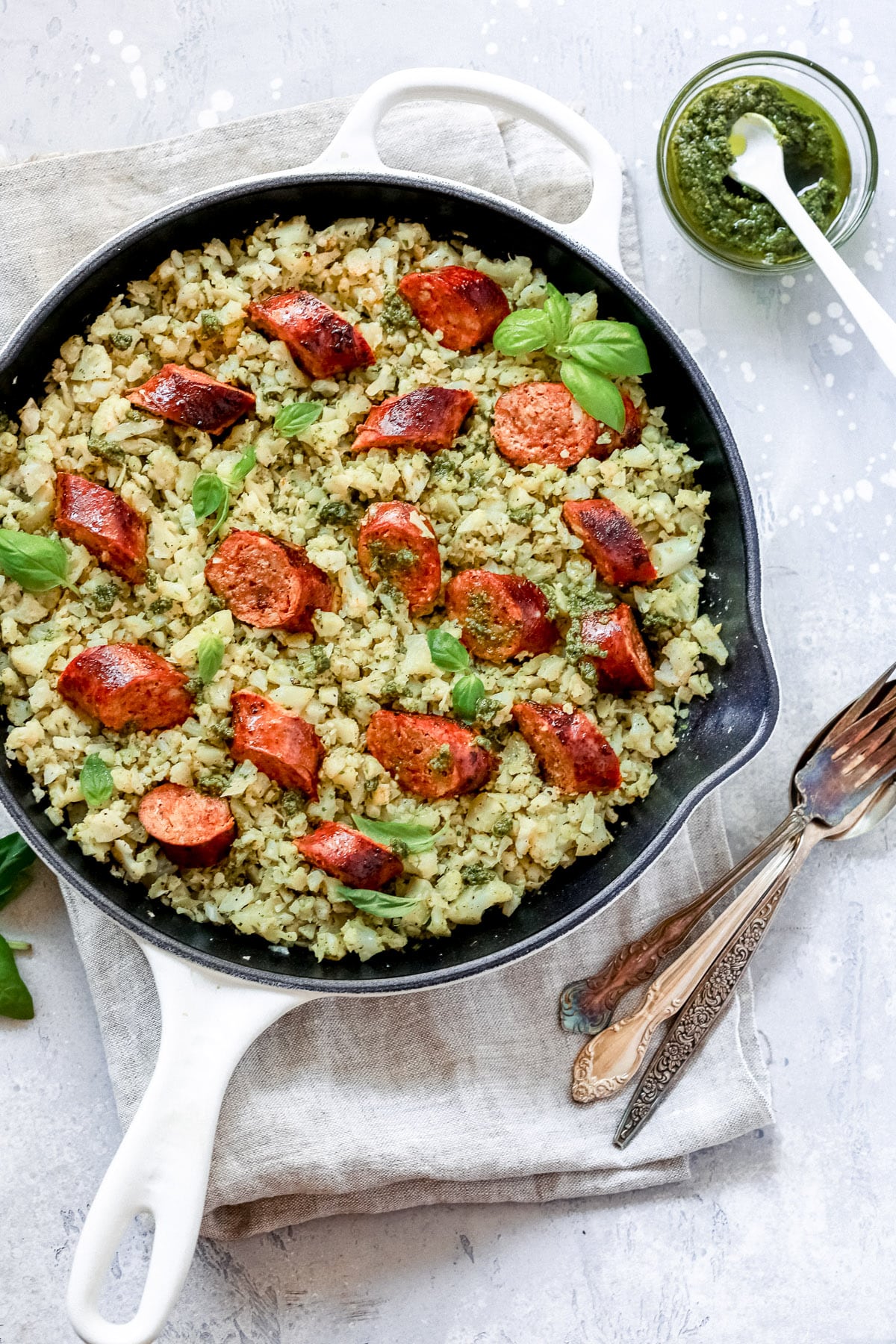 Italian Sausage Cauliflower Rice Skillet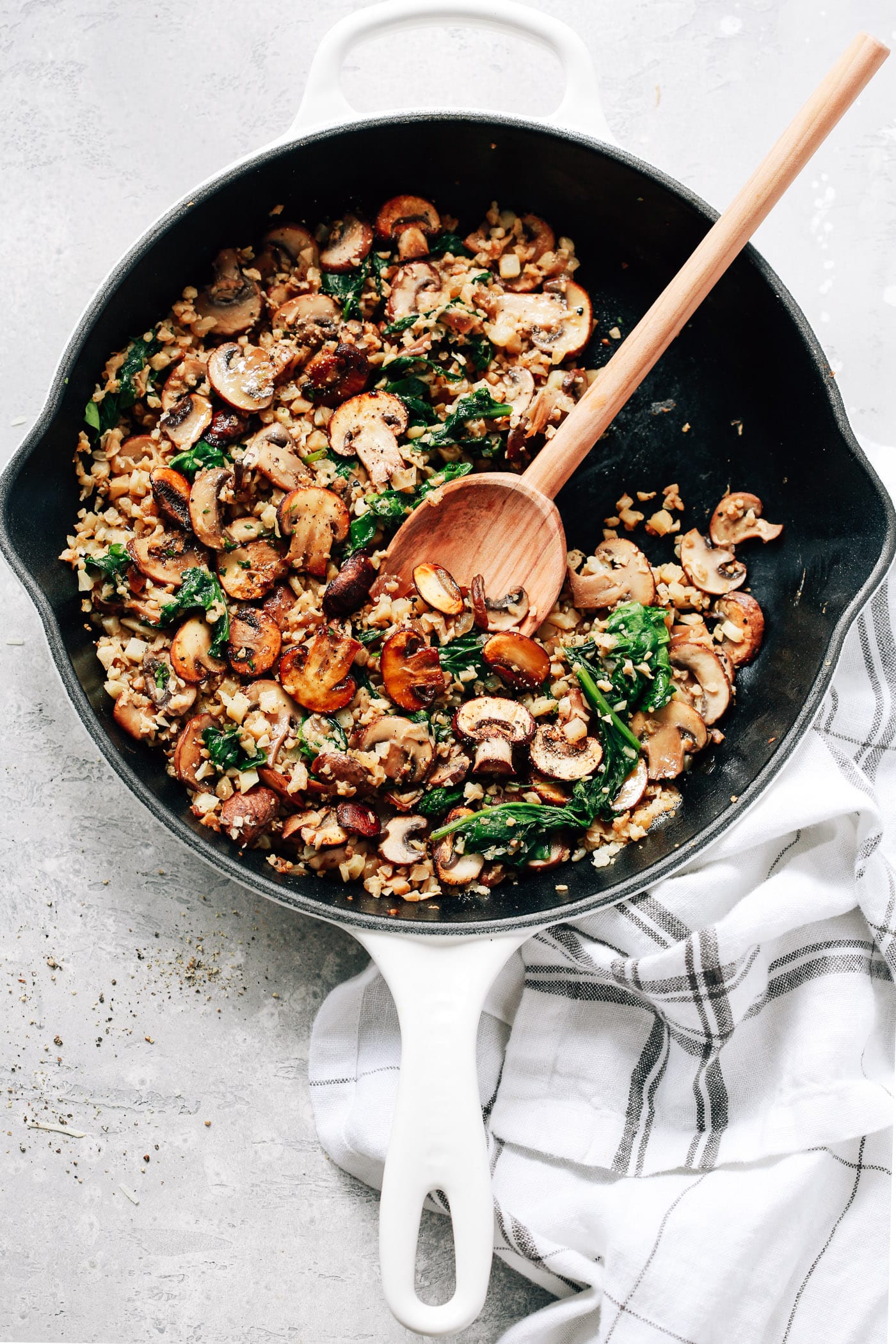 Mushroom Cauliflower Rice Skillet Recipe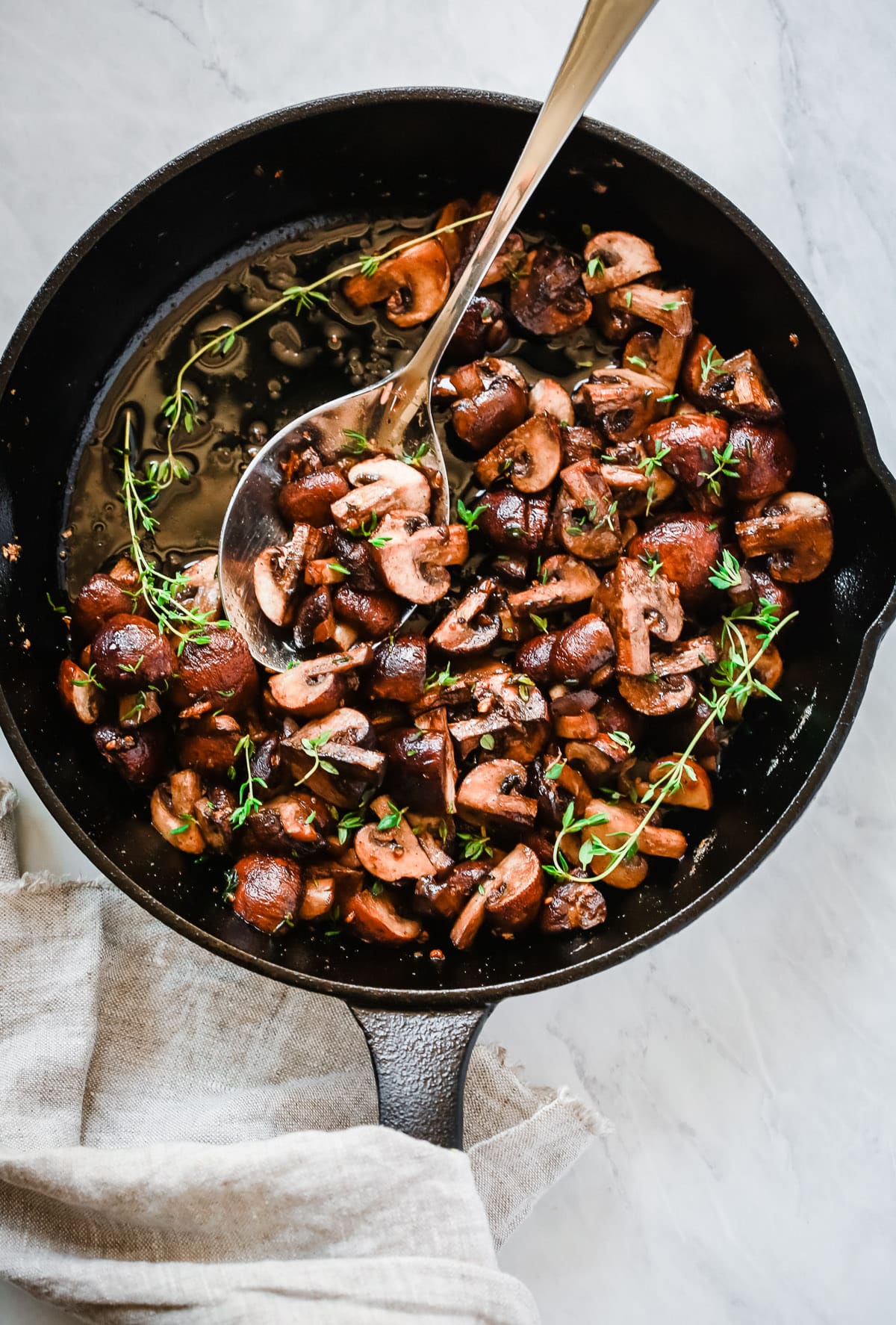 Easy Garlic Butter Mushroom Skillet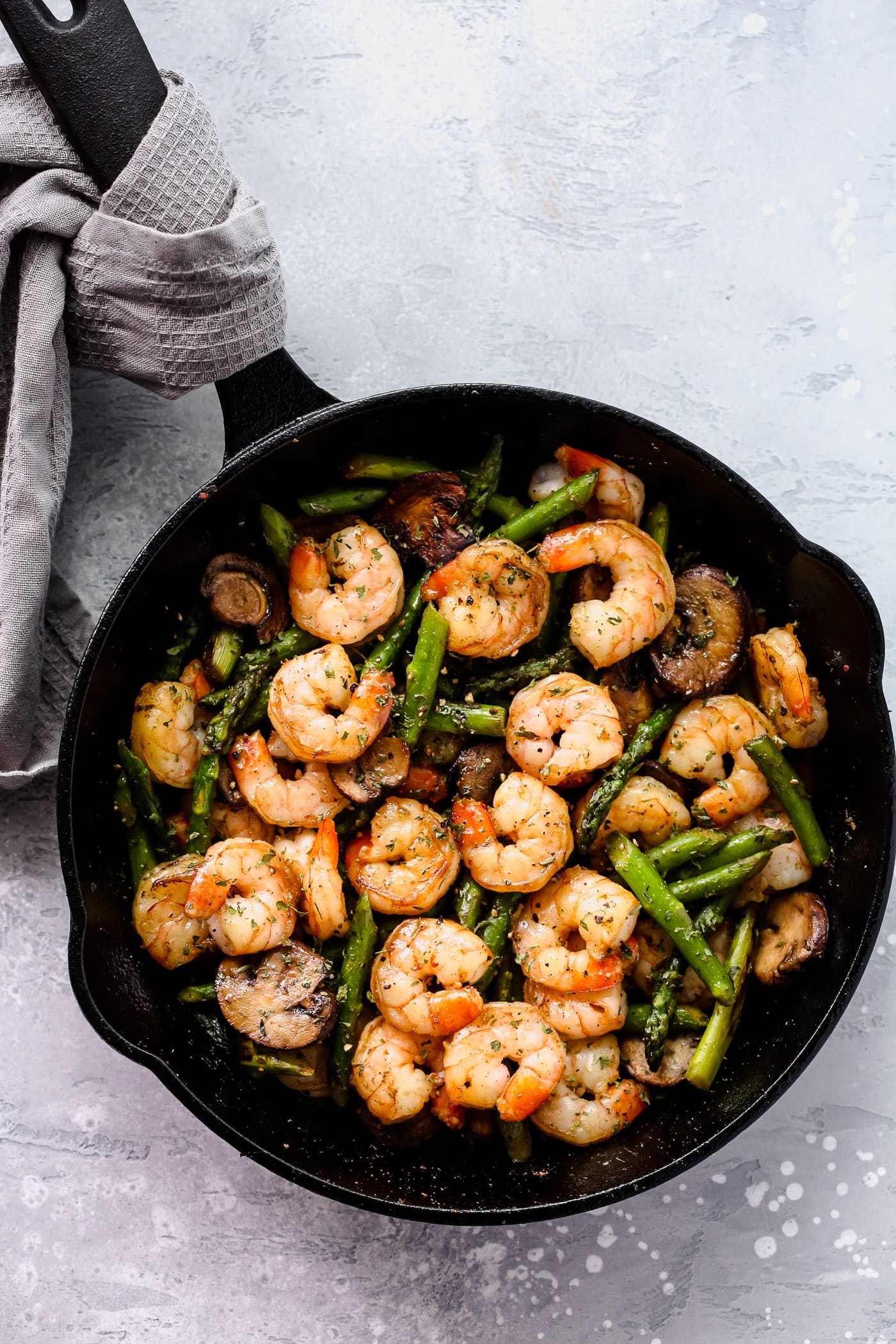 Garlic Shrimp Asparagus Skillet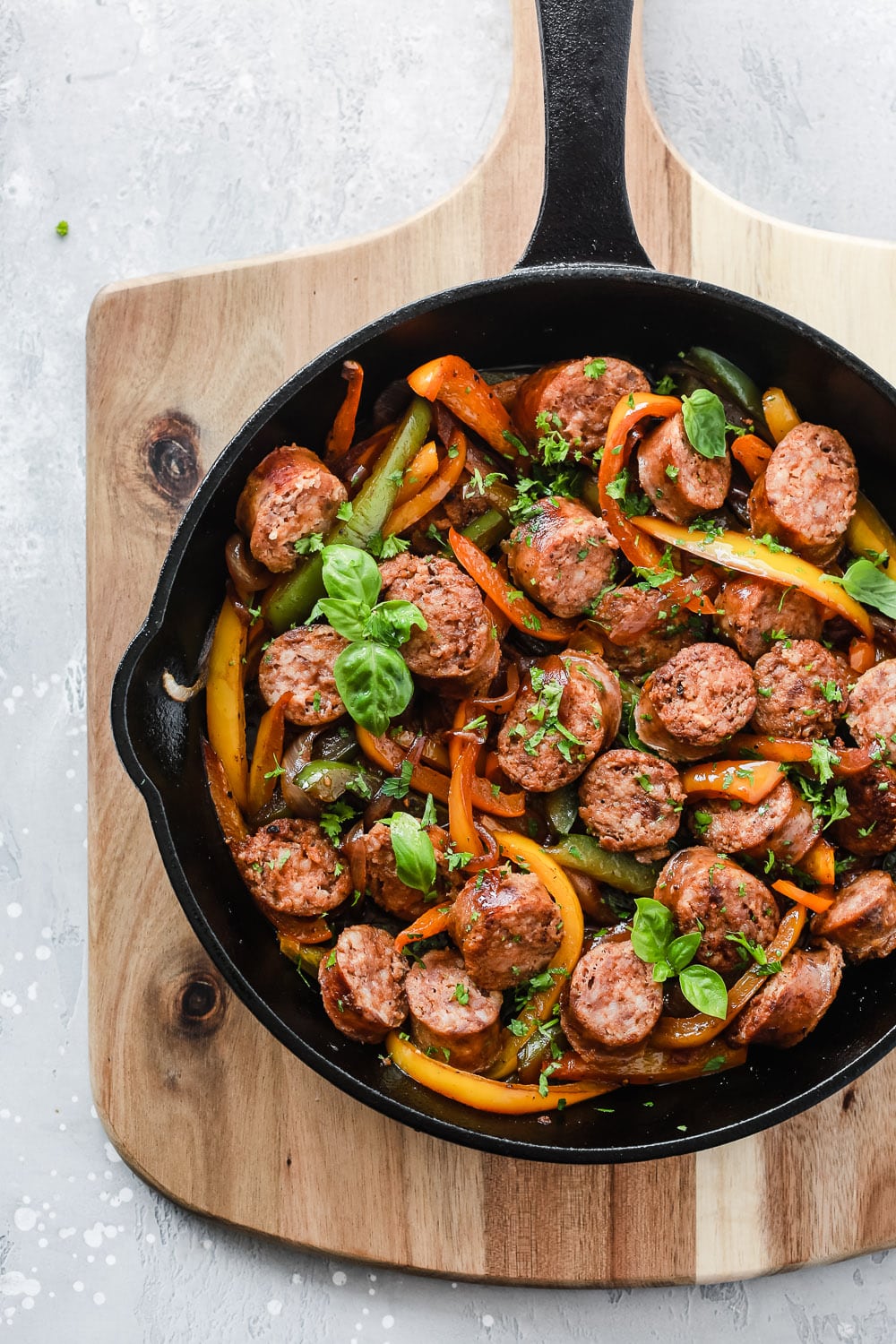 Italian Sausage, Onions and Peppers Skillet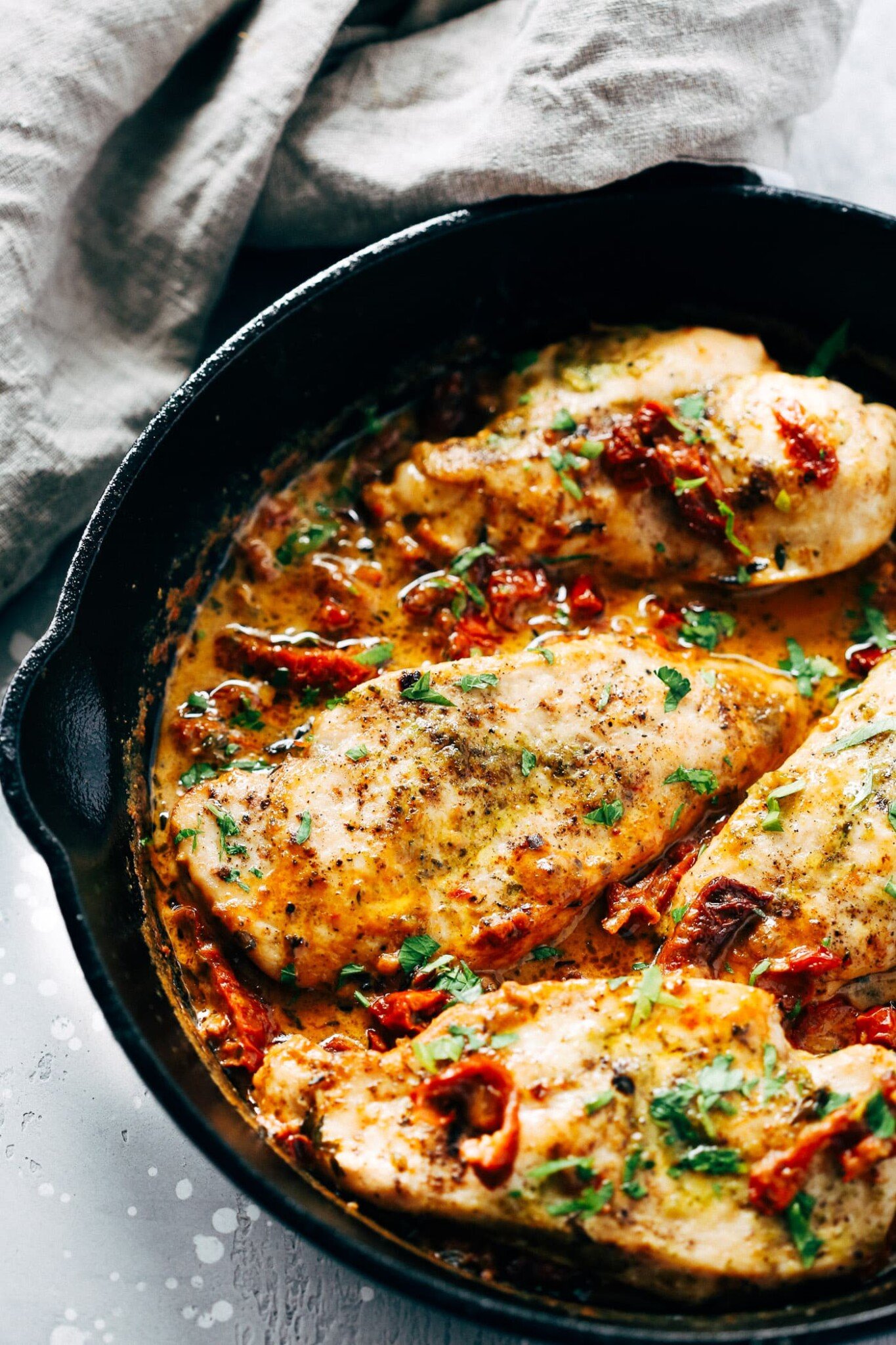 Creamy Parmesan Chicken Skillet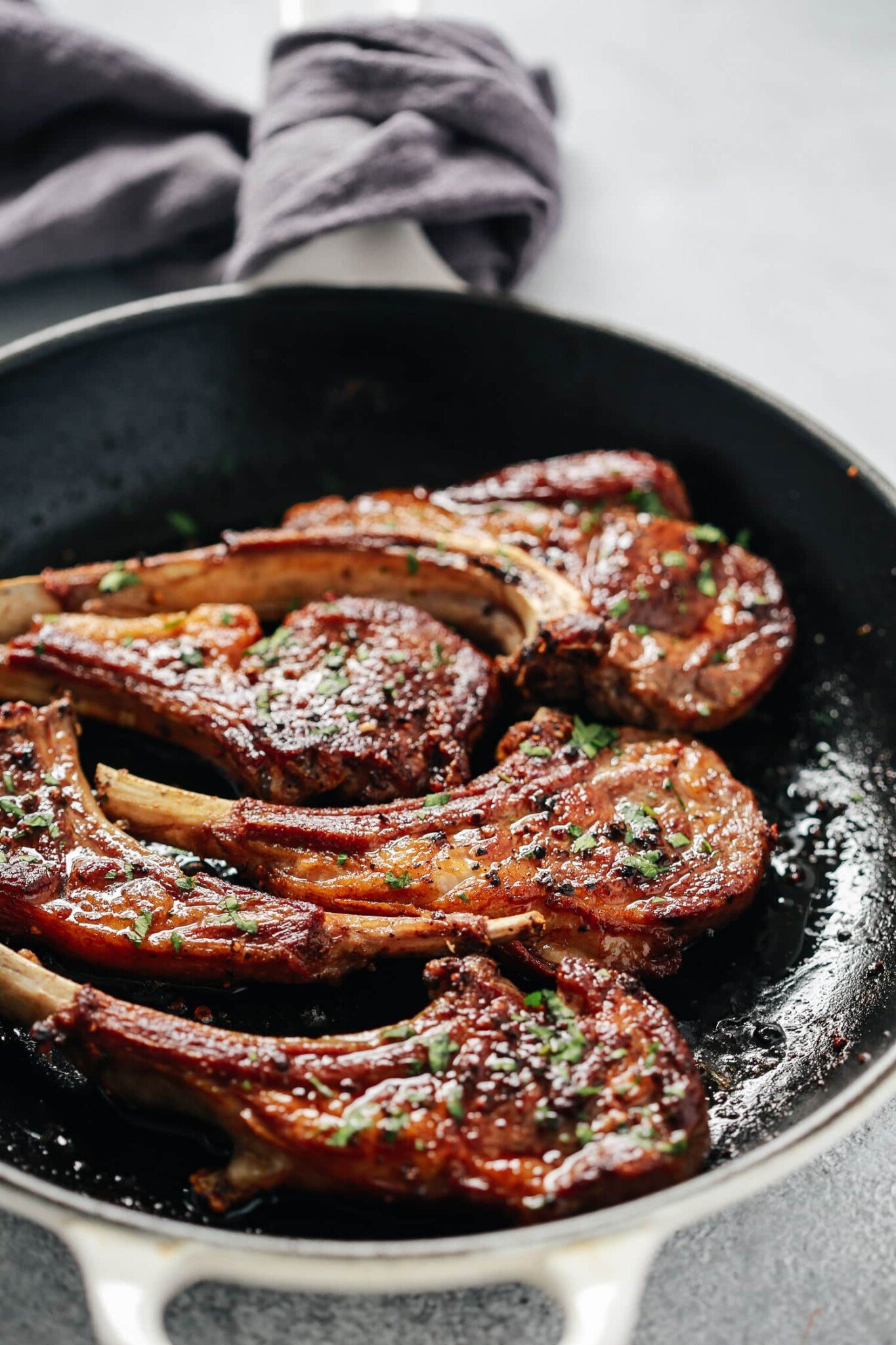 Garlic Butter Lamb Chops Recipe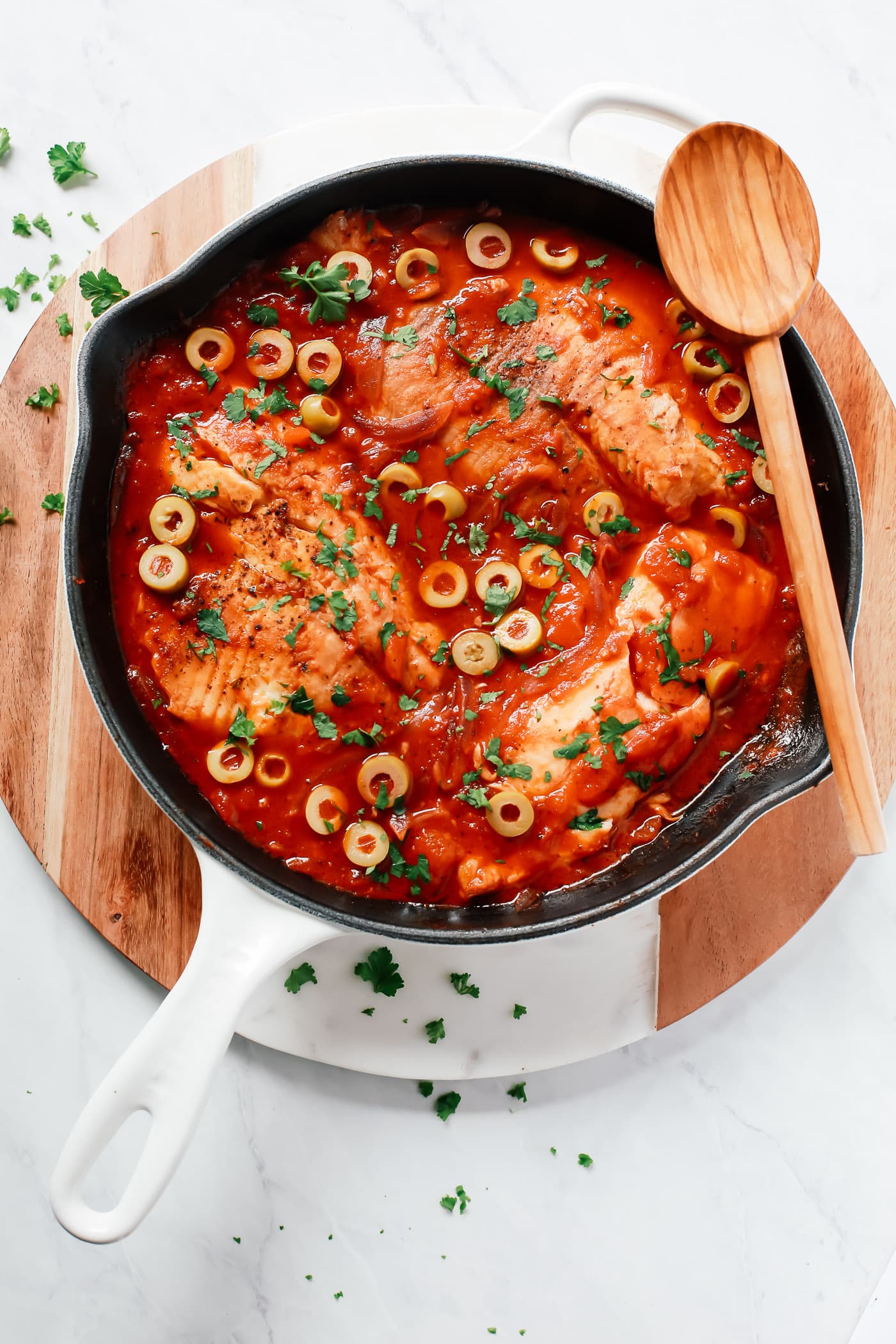 3-Ingredient Tilapia Skillet Recipe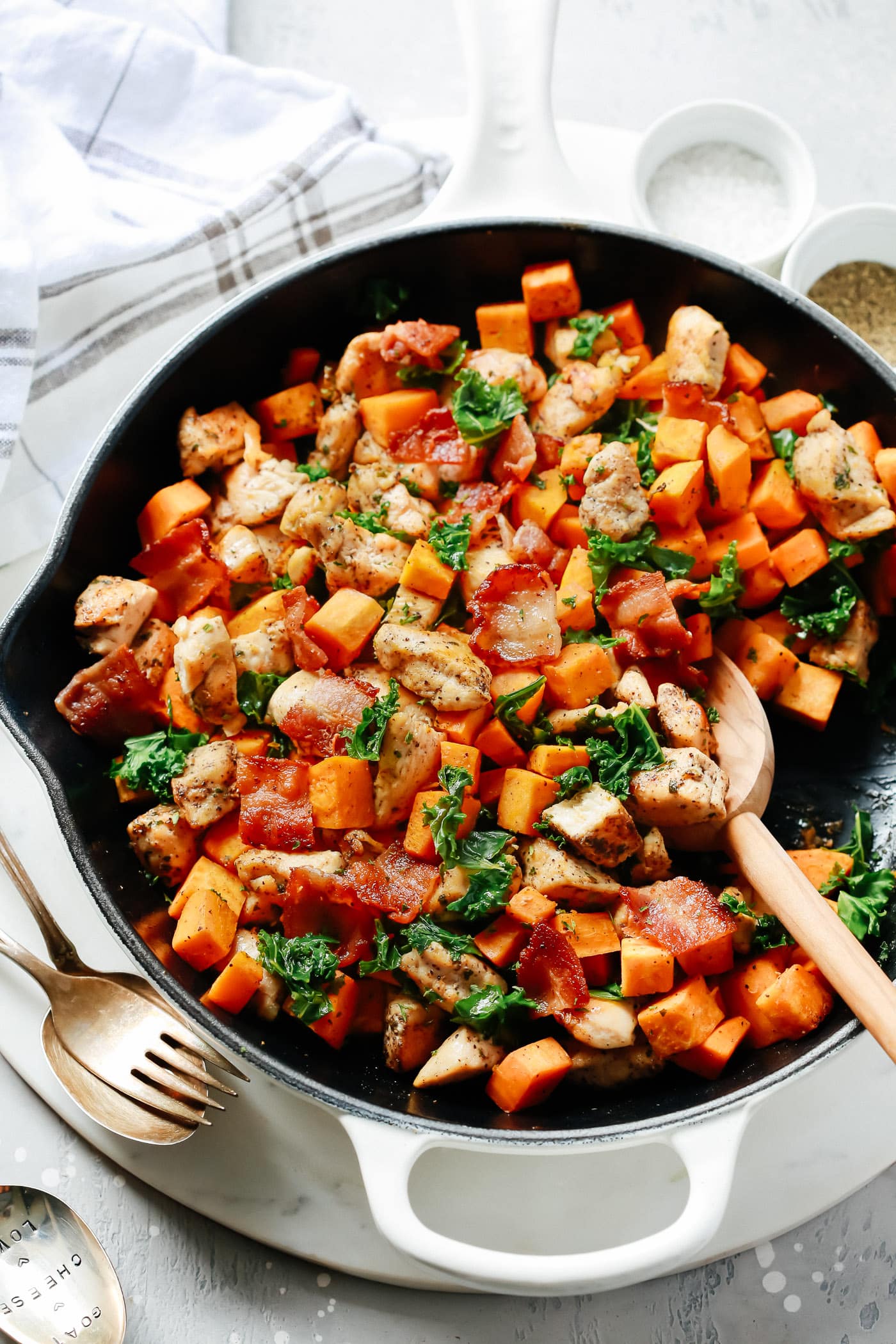 Sweet Potato Chicken Kale Skillet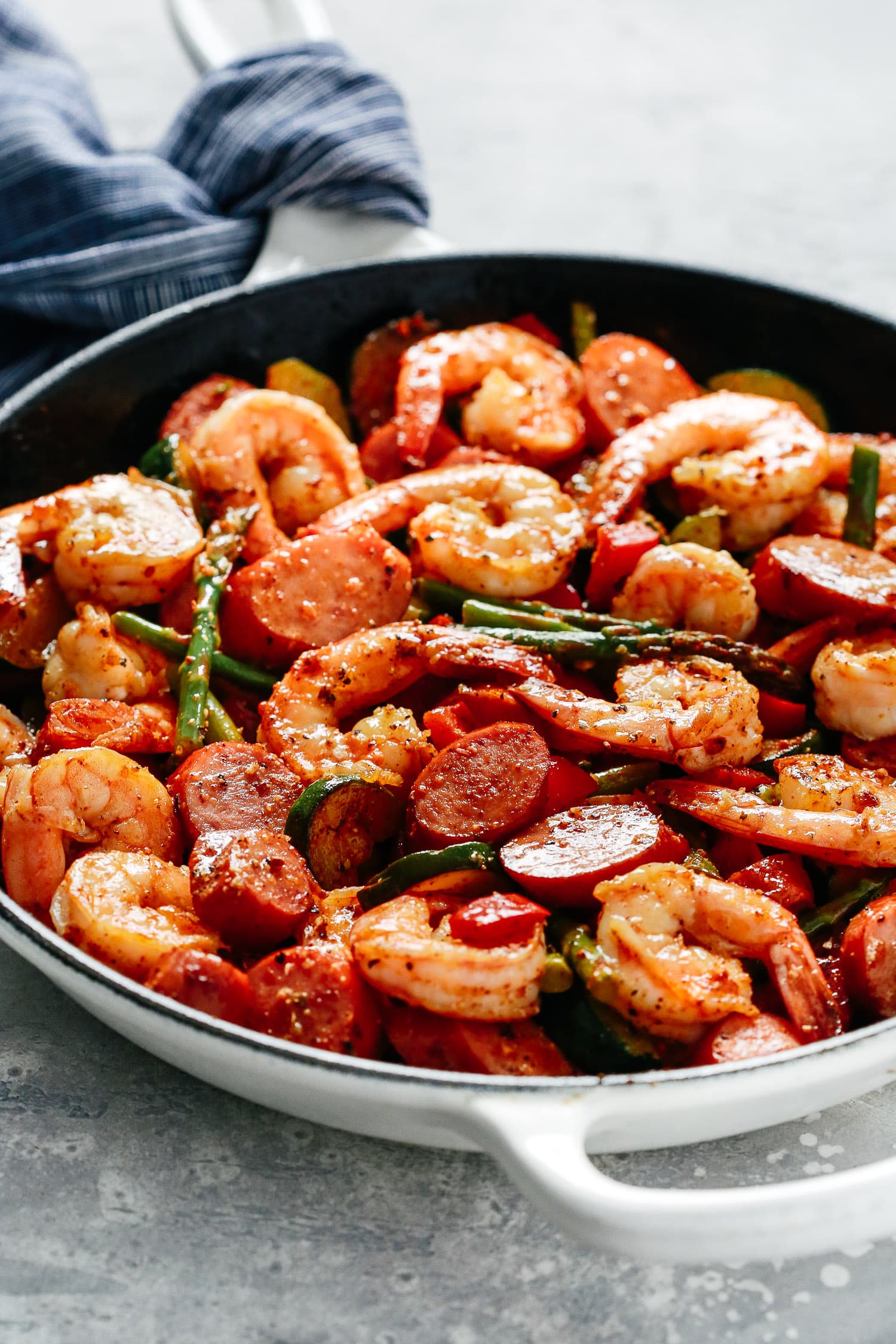 Shrimp and Sausage Vegetable Skillet
Spicy Green Beans Chicken Skillet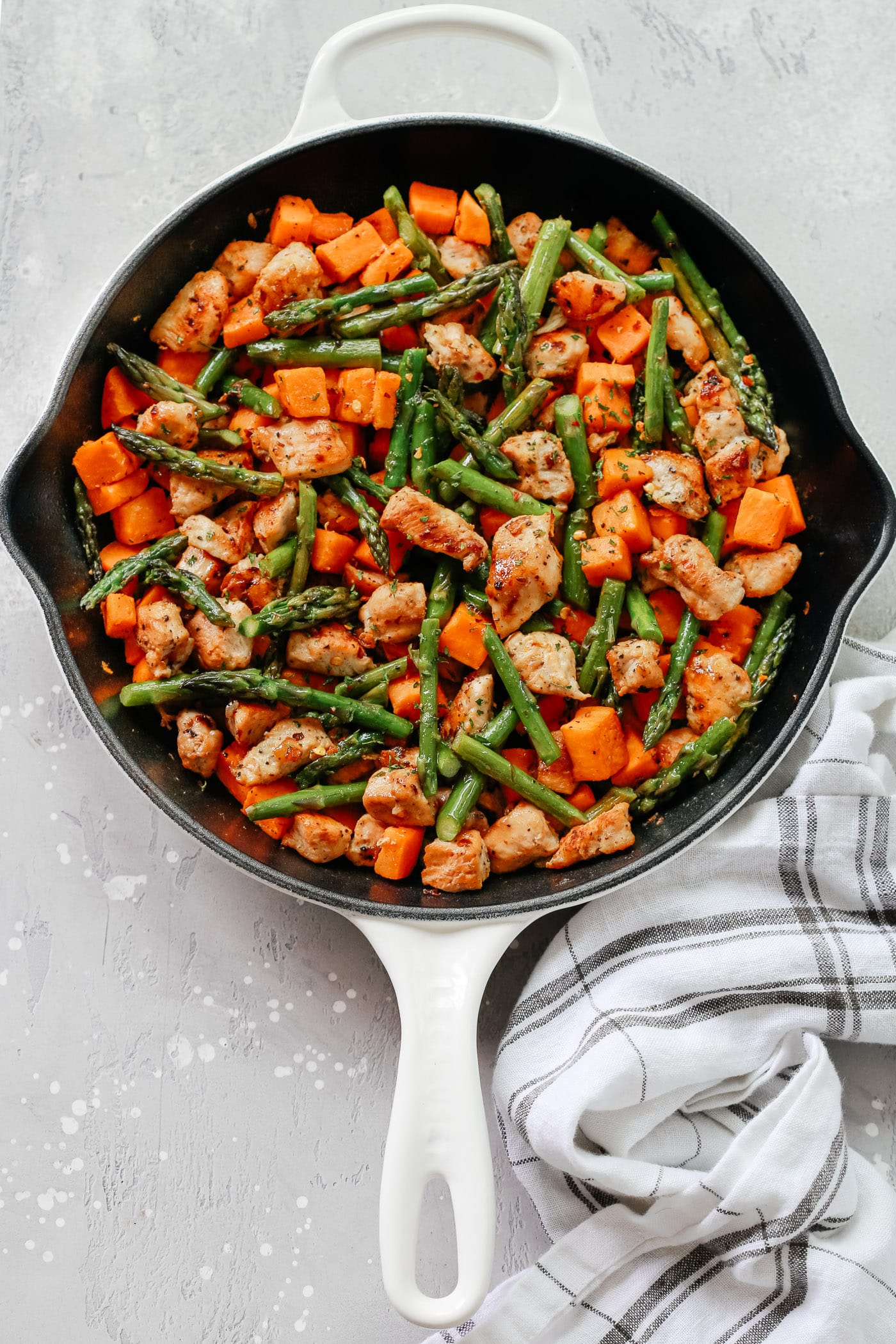 Asparagus Sweet Potato Chicken Skillet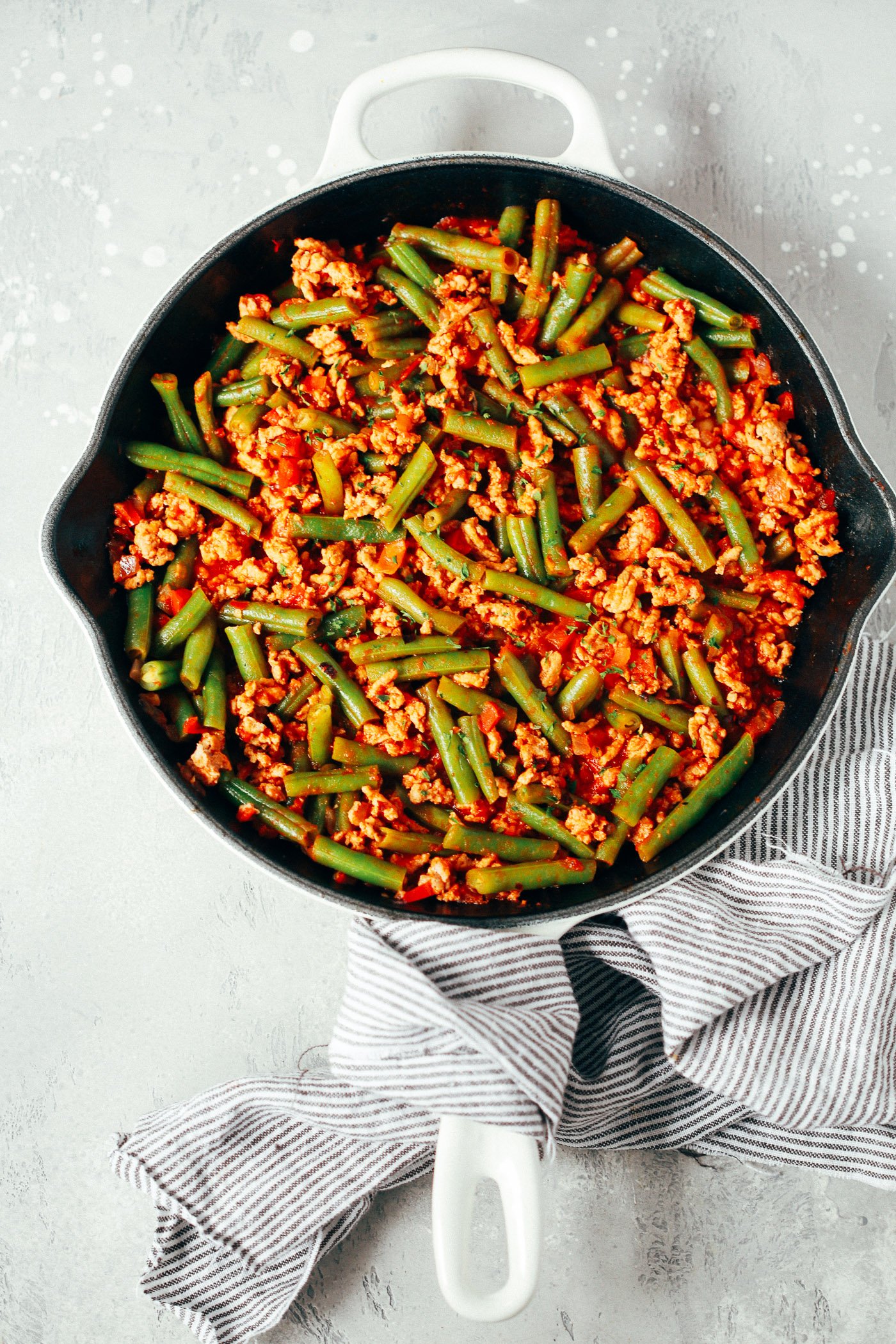 Ground Turkey Skillet with Green Beans Recipe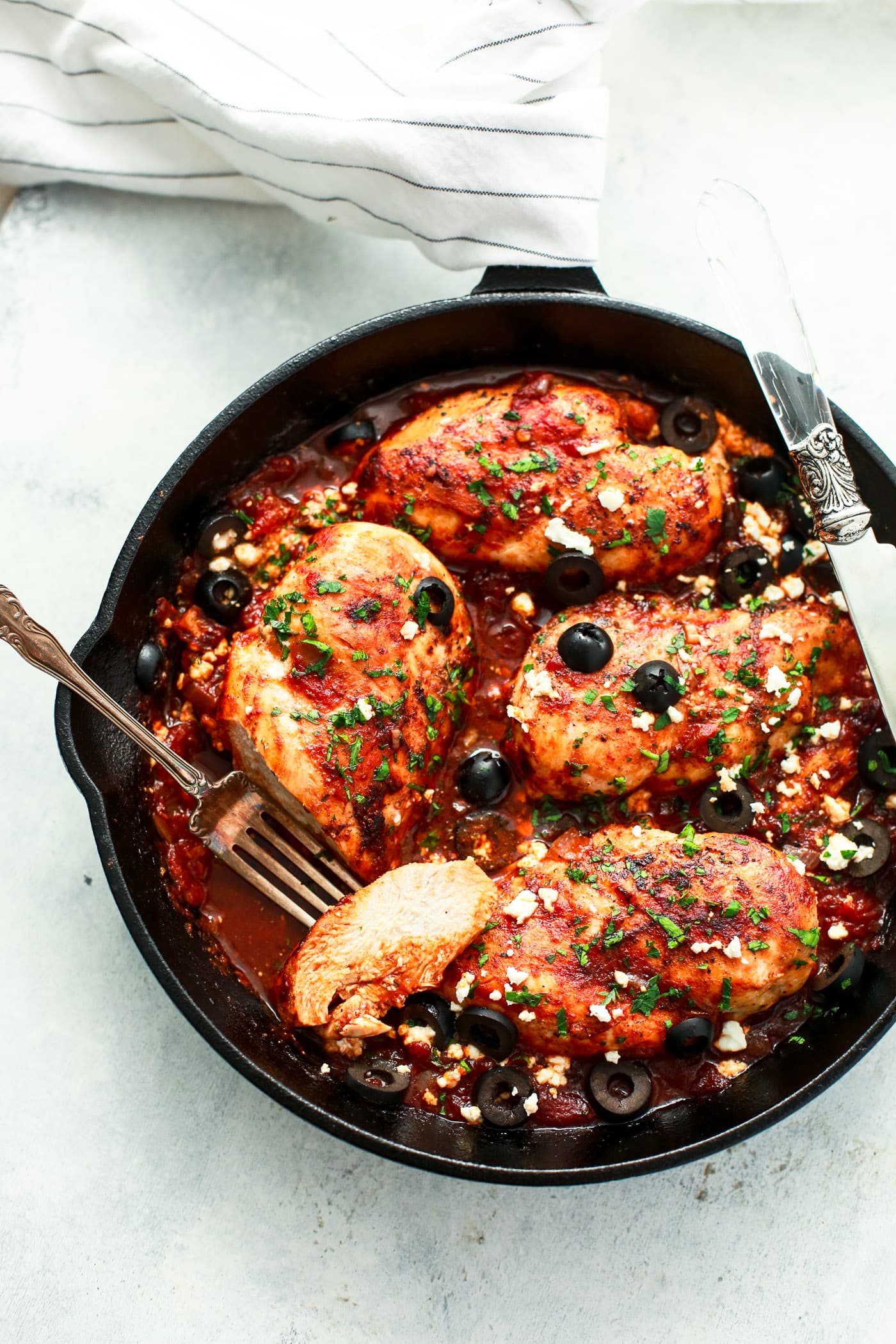 Mediterranean Chicken Skillet Recipe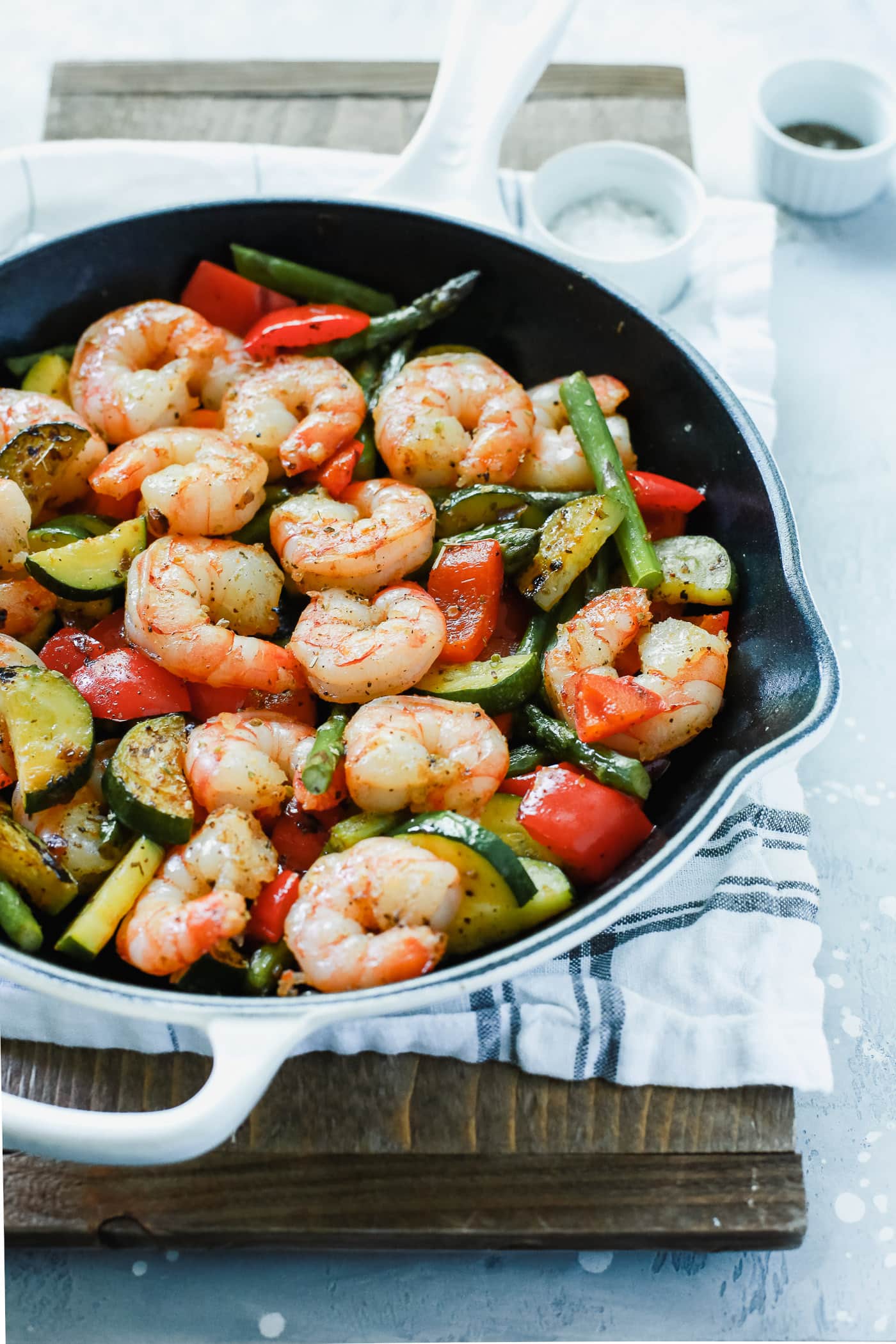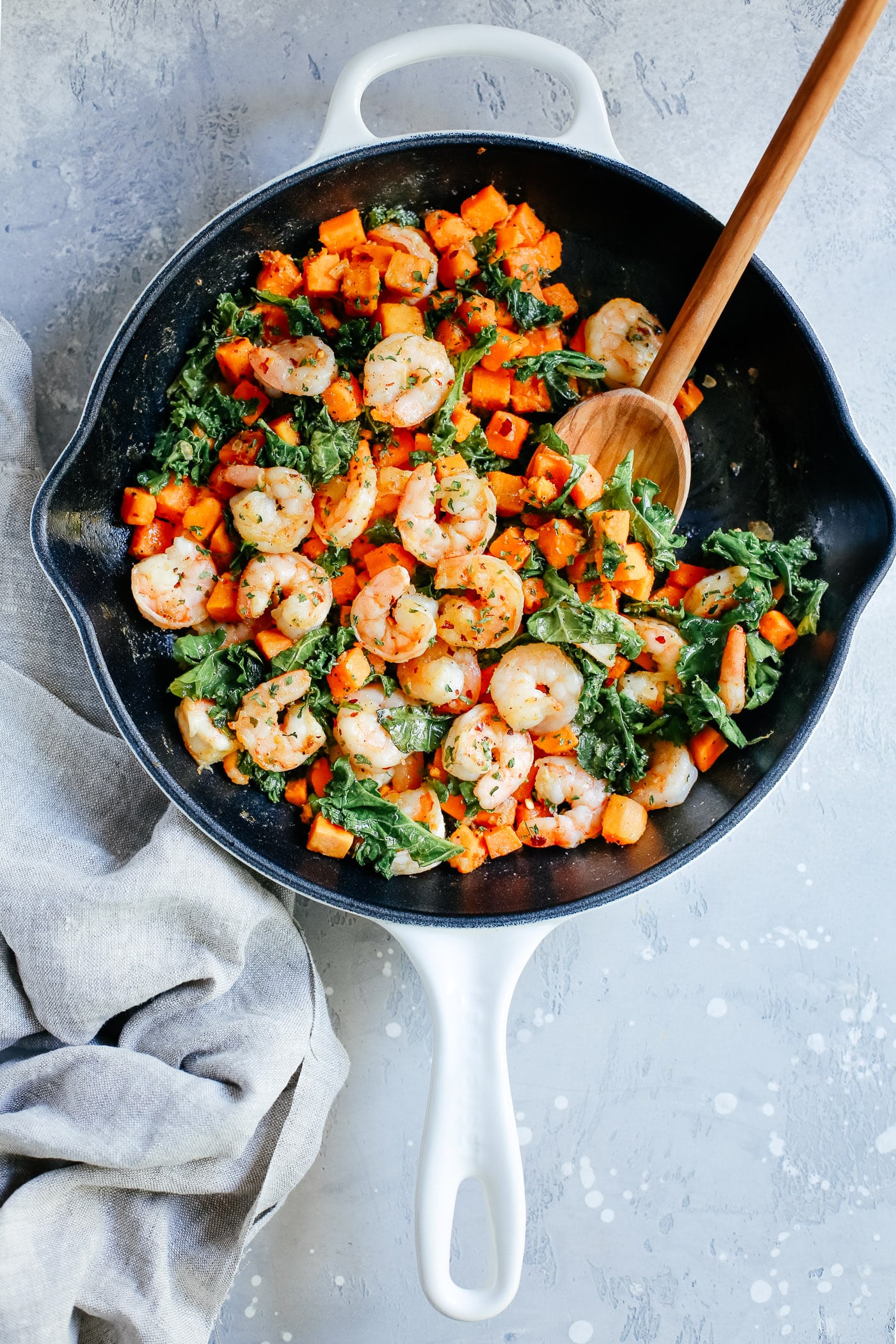 Sweet Potato, Kale and Shrimp Skillet
Chimichurri Chicken Green Beans Skillet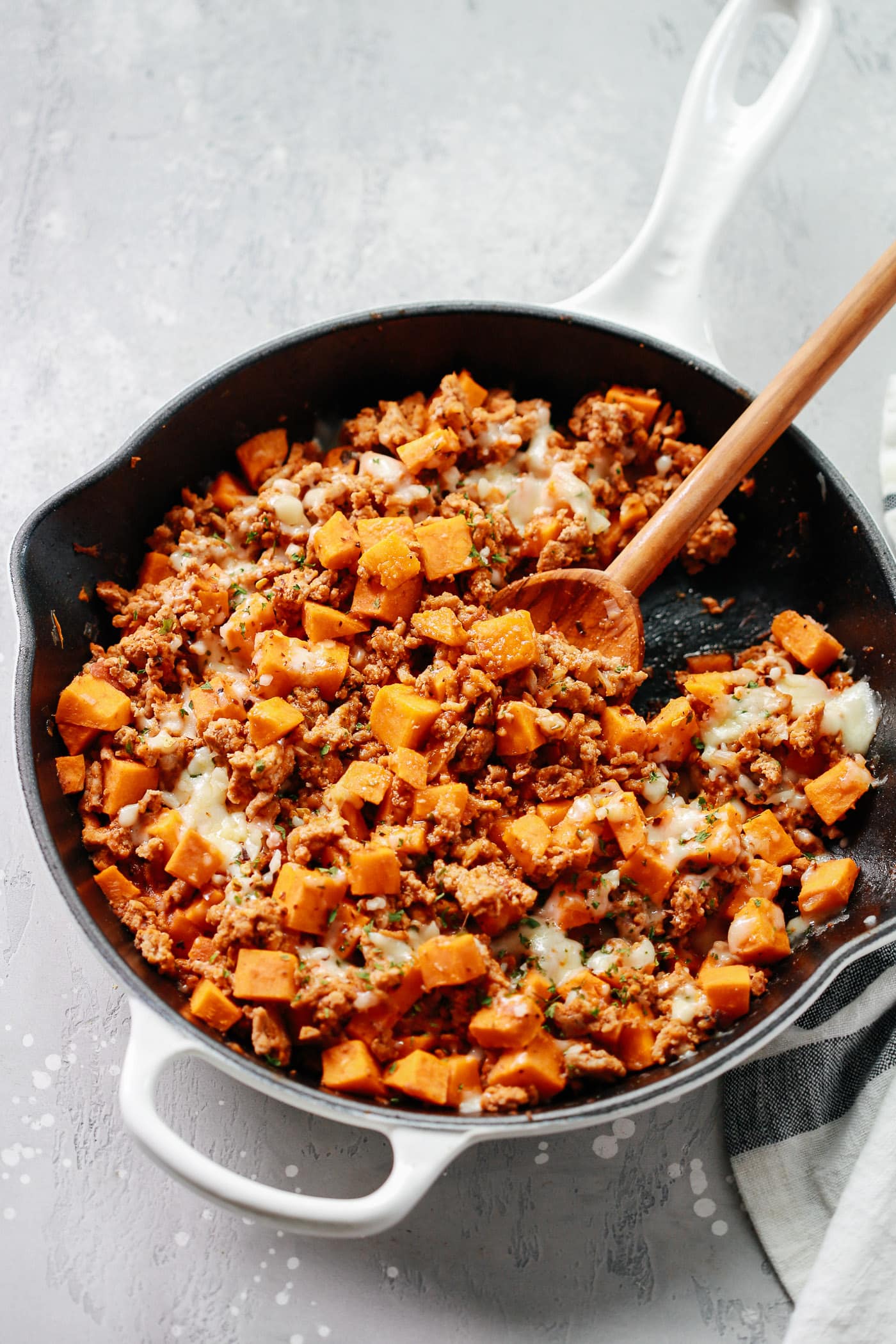 Ground Turkey Sweet Potato Skillet Recipe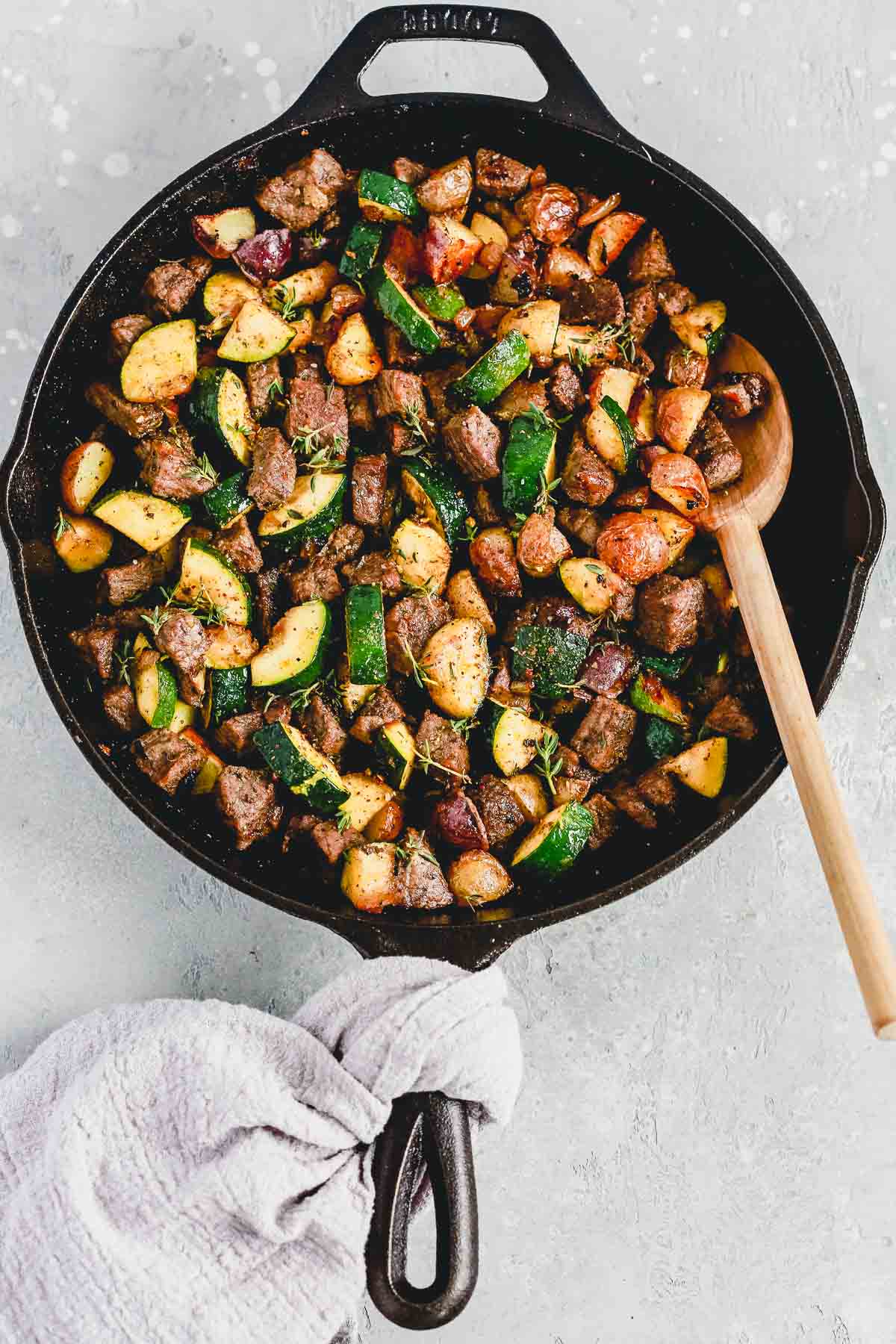 Quick Beef and Zucchini Skillet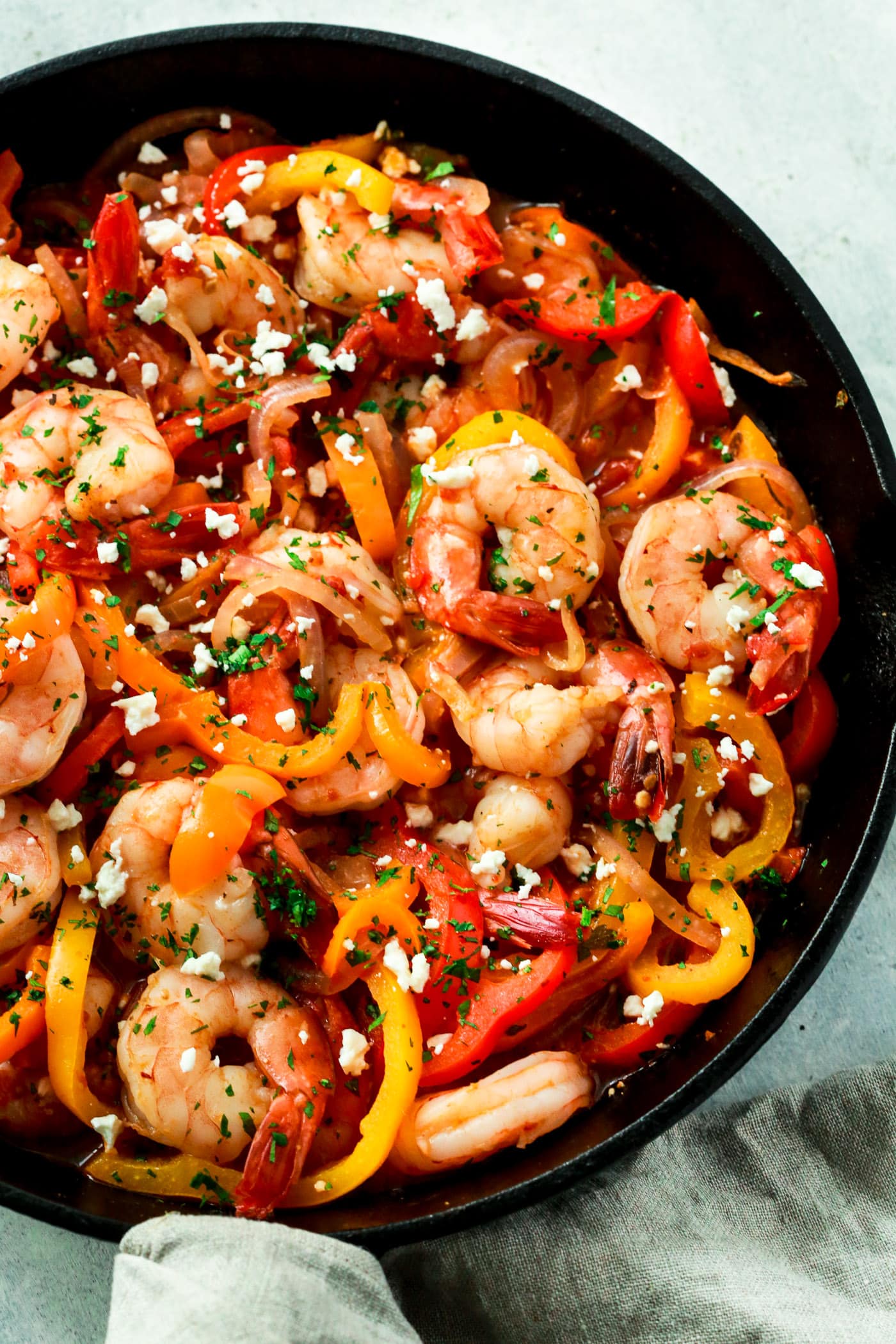 Shrimp, Bell Pepper and Onions Skillet
Pan Seared Steak with Mushrooms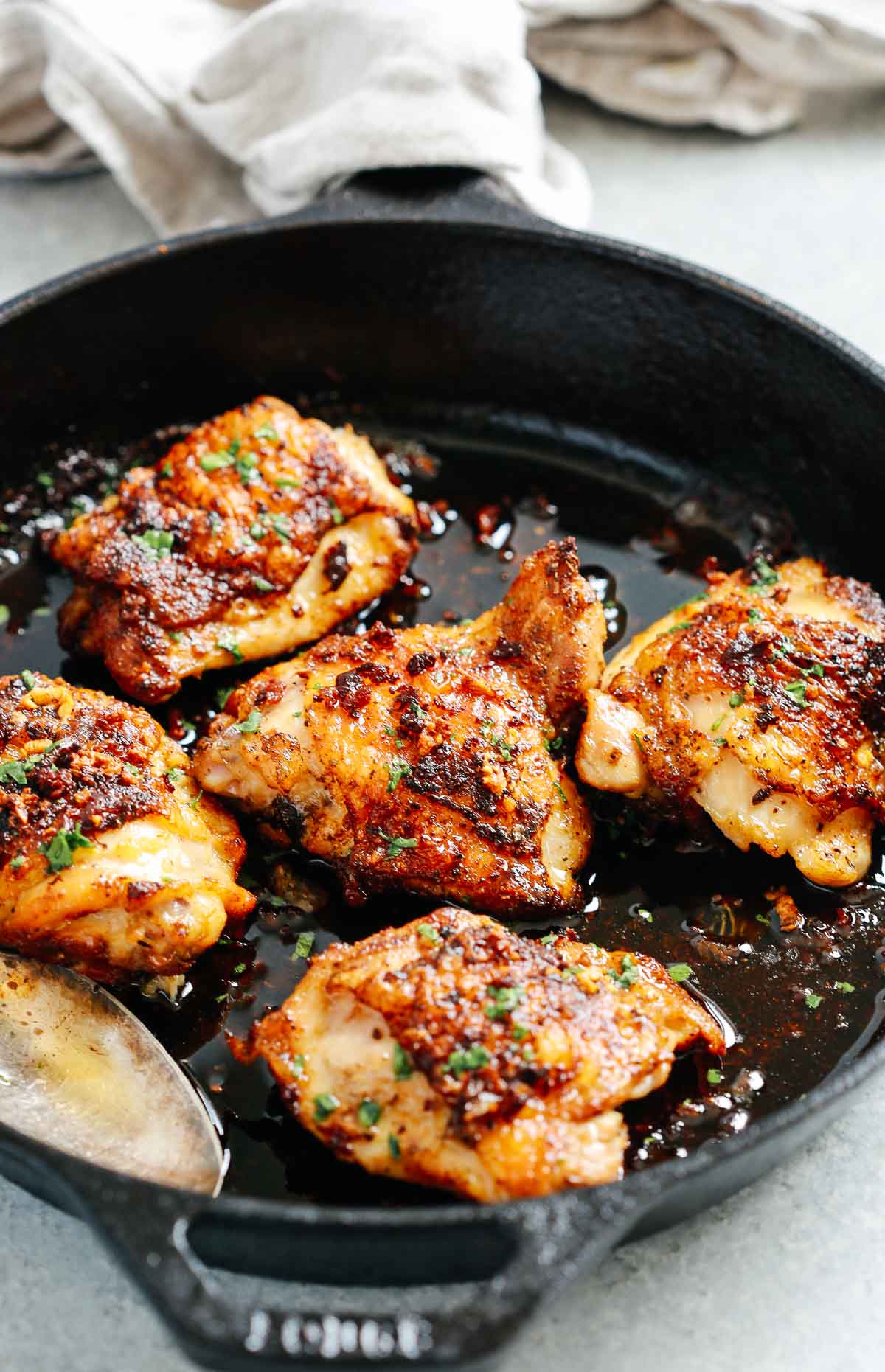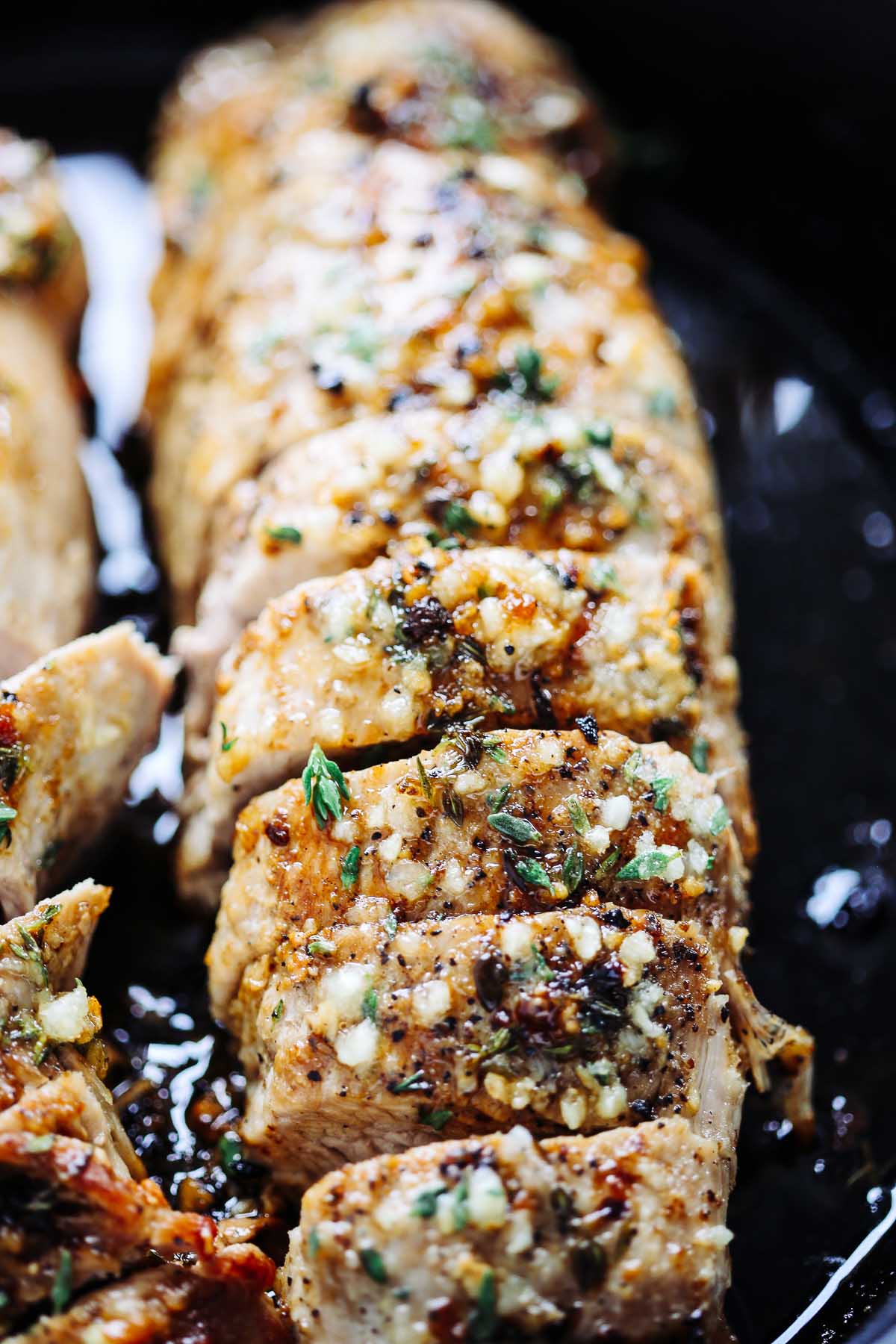 Garlic Butter Pork Tenderloin Recipe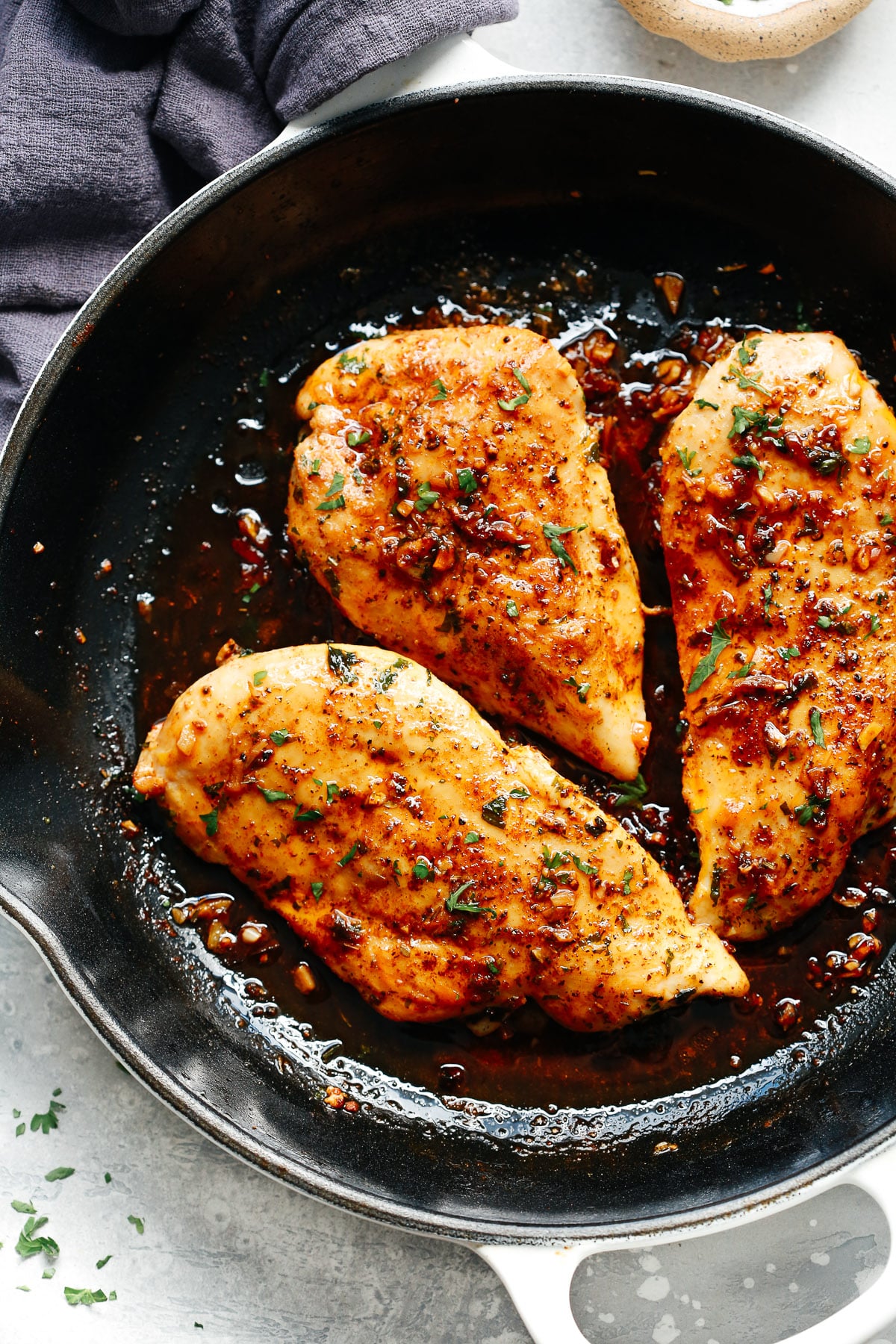 Garlic Butter Baked Chicken Breast
Mushroom Chicken Breast Recipe
Garlic Butter Baked Pork Chops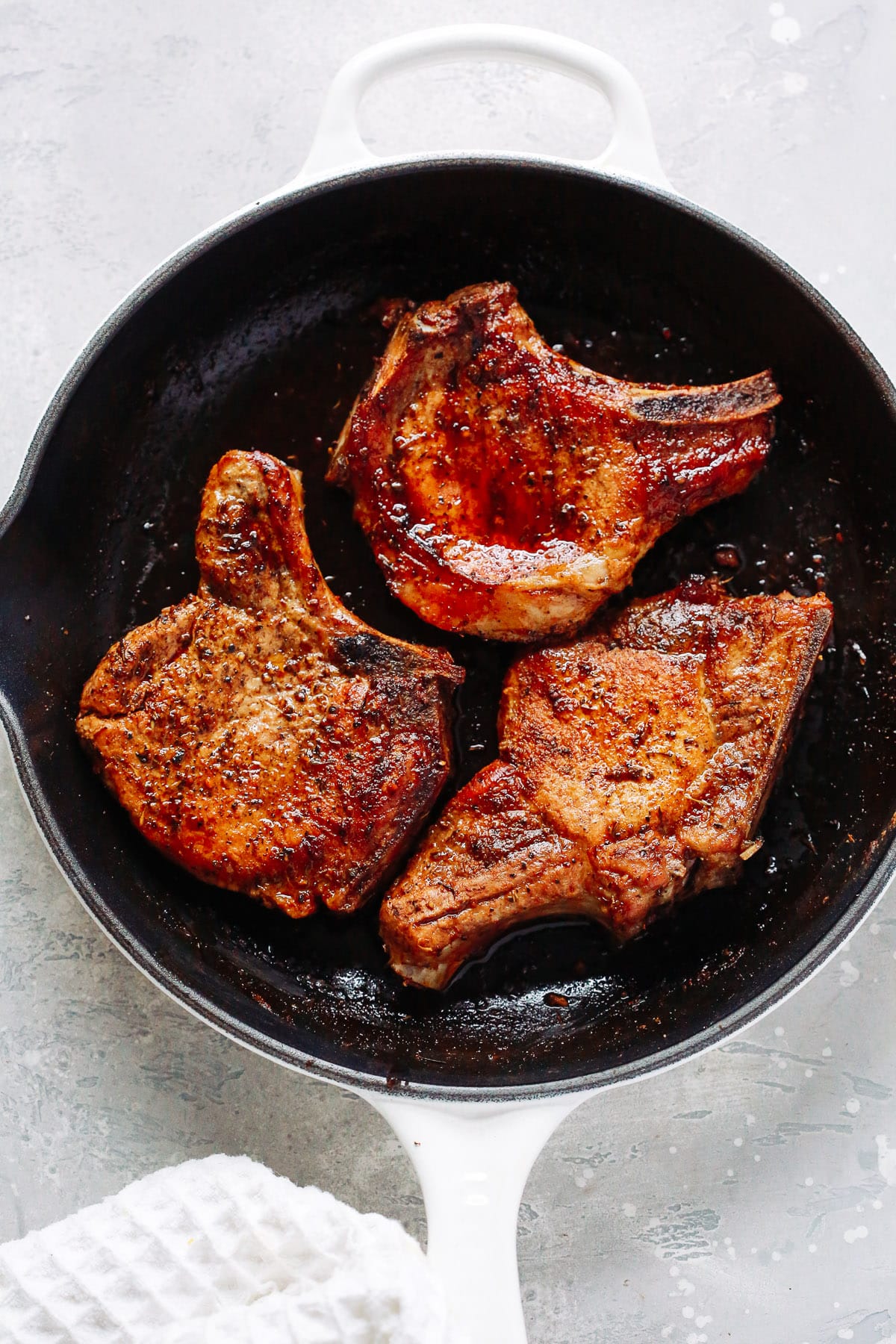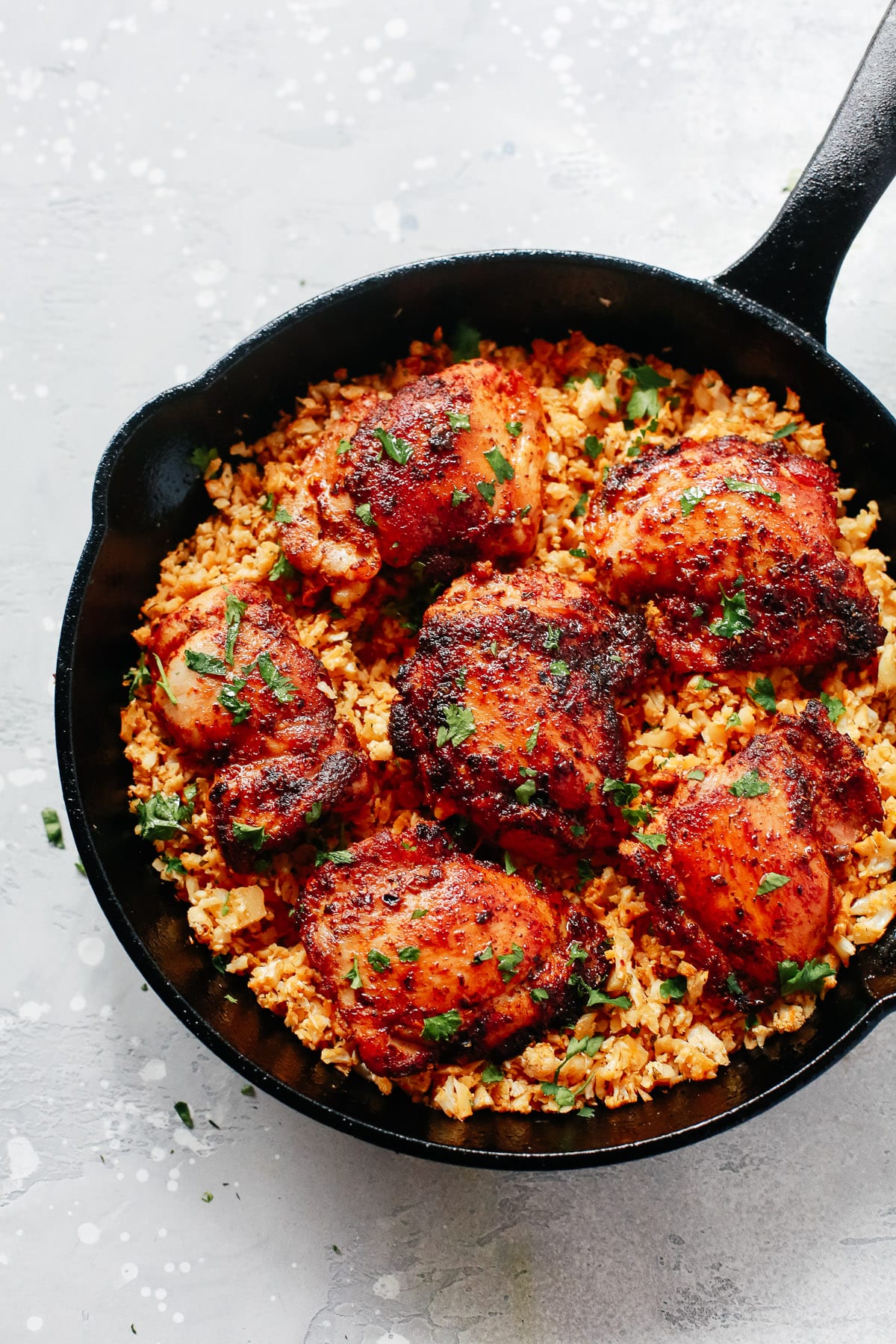 Spicy Chicken with Cauliflower Rice
Easy Cauliflower Fried Rice Recipe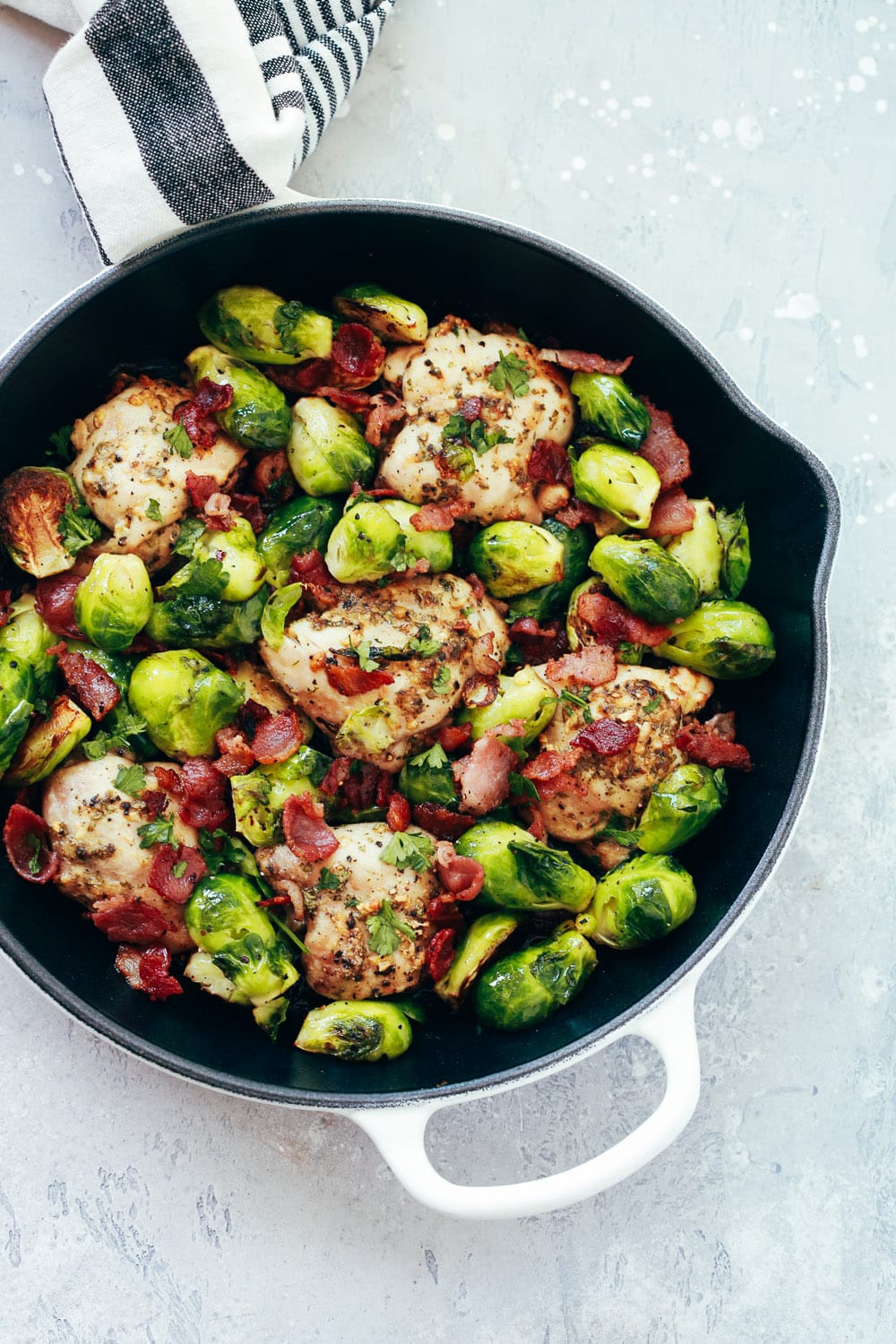 Easy Baked Chicken with Brussels Sprouts
Pork Chops with Apples and Onions
Easy Dijon Chicken Thighs Recipe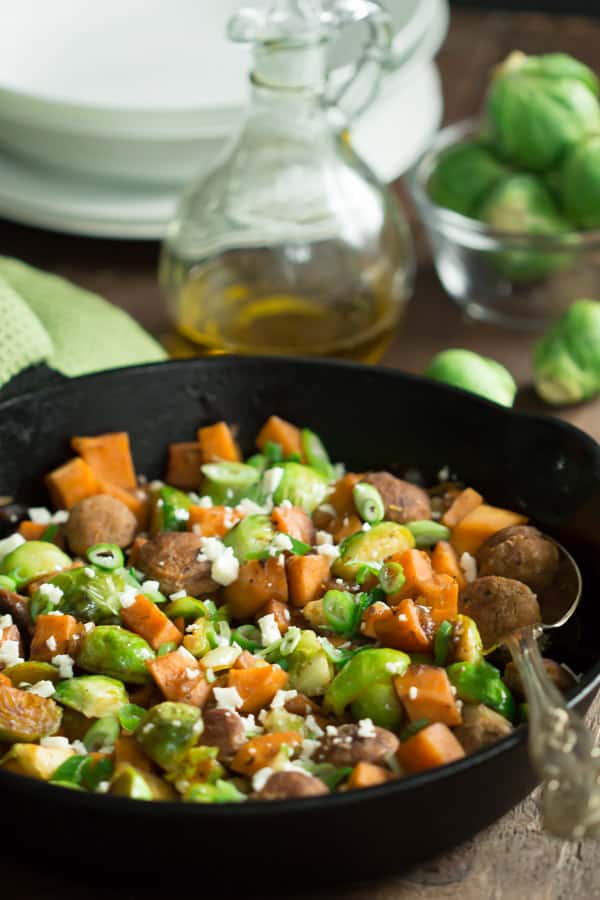 Turkey Sausage Skillet with Brussels Sprouts and Sweet Potatoes
Low-Carb Zucchini Lasagna Skillet