Garlic Shrimp with Zucchini Noodles
This is a quick and easy Garlic Shrimp with Zucchini Noodles recipe loaded with nutrients that make a healthy and delicious gluten-free and paleo weeknight meal.  
Hope you are doing well. Last week, I started my little garden on my patio. I started with bell peppers, cherry tomatoes, and green onions. Just a few days ago, I planted some strawberries and green beans and, of course, I am growing some herbs too like parsley, cilantro, and chives.
This year is my second organic garden (on a patio) experience and I am hopeful this time I will be more successful than last year. Why am I saying that? Well, because last year my garden was a complete fail. I had some few cherry tomatoes and green onions, but the peppers and cucumber didn't grow at all. I live very close to the lake and it is very windy which prevented my veggies from growing. Also, I watered my plants so much. I didn't have much knowledge about gardens and I killed almost everything. It's sad, I know. But the important thing is that I didn't give up. I am still not very good at gardening, but I am learning and researching more about gardening on a patio this time. I am feeling pretty confident that this time my little patio garden will work just fine. I am taking extra care this time and giving all my love to make it work. I will keep you updated about it 😉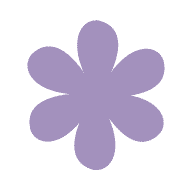 MY OTHER RECIPES
But why I am talking about my garden in this post? Because while I was preparing this dish I was thinking it would be great to use ingredients that you grow on your own. I wish one day I will have a little piece of land to plant some veggies and cook with them. For now, a little patio garden makes me happy 😉 But meanwhile, let's open our fridge, grab some zucchinis and make this recipe because it is low-carb, easy, and very quick to make. This recipe is so flavorful especially because zucchini noodles are absolutely perfect with lots of garlic, tomatoes, and shrimp.
I hope this post today inspired you to think about growing something even if you just have a small balcony or patio like me. The first step is always the most important. So, think about it!
For this recipe, I used my spiralizer because this is my favorite way to make beautiful noodles in seconds, it is so affordable, easy to store, and very efficient.  
This post contains affiliate links. For more information, please visit my disclosure pagehere.
Garlic Shrimp with Zucchini Noodles
This is a quick and easy Garlic Shrimp with Zucchini Noodles recipe loaded with nutrients that make a healthy and delicious gluten-free and paleo weeknight meal.  
Ingredients:
1 tsp extra virgin olive oil
1/3 cup (42g) onion, diced
3 garlic clove, minced
½ cup (150g) diced tomato in juice (if you use tomato from a can)
1 cup (190g) fresh shrimp
Salt and ground black pepper
2 medium zucchinis, blade c, noodles trimmed
1 tbsp feta cheese (optional – don't add cheese if you want to make it paleo friendly)
Directions:
In a skillet, heat olive oil over medium-high heat.
Add onion and cook until they are golden brown.
Add garlic and cook it for about 30 seconds.
Now it is time to add the diced tomato and shrimp.
Garnishing with salt and pepper.
Lower heat to medium-low and simmer for 5-7 minutes.
Add parsley and stir to combine everything really well.
While the sauce is cooking, prepare the zucchini noodles using a spiralizer. Using a knife, chop the ends off the zucchinis.
Cut the zucchinis in half. Using a spiralizer fitted with a shredder blade C, secure and spiralize the zucchini.
Use kitchen scissors to trim noodles as the noodles come out. If you don't trim, your noodles will be very long. I prefer to trim because they're easier to eat. Set the noodles aside.
After the sauce has cooked, toss in zucchini noodles using tongs and let cook for 3 minutes.
Garnishing with feta cheese.
All images and text ©
If you make this recipe, please don't forget to snap a photo and hashtag it #primaverakitchen. I really want to see!
Products Featured in this Recipe:
(may include affiliate links)
If you like this Garlic Shrimp with Zucchini Noodles recipe, please share with your friends and family. Do you want to taste more? Subscribe to my newsletter and follow Primavera Kitchen on Twitter, Pinterest, Google+, Instagram, and Facebook for all delicious recipes updates. As always, I really appreciate you stopping by.
More Zucchini Recipes
Easy and Quick Tomato Sauce Zucchini Noodles
One more recipe with zucchini noodles: Turkey Bolognese Zucchini Pasta

Low-carb Zucchini and Spinach Lasagna