Fill your picnic basket with one of these 15 Healthy Picnic Recipes and you will be ready to enjoy the spring and summer seasons. 
Happy weekend!!
One of the activities I love most to do during spring and/or summer is a picnic. But I need to confess something: until I arrived in Canada, I had never done a picnic before. Yep, it's true! I guess it is because I lived in a beach town in Brazil. When it's weekend we go to the beach and we actually bought food and drinks at the restaurants on the beach. Sometimes we bring some food with us, but this is not something that we do often. The first time I did a picnic was during spring 2010 with all my classmates from my English class. At the time, I was studying TESOL, a course to teach English, and I had a lot of Japanese friends. Oh gosh, I miss a lot that period in my life, especially my friends. Japanese people are really friendly and VERY kind. I love their country and culture. I hope one day I can visit this awesome place.
Since then, I have picnics with my husband and friends. It is so much fun eating outside, especially when you are with your loved ones surrounded by green grass, don't you think? I LOVE it. Everything is better when you are in the open air, even food. But, eating outside takes only a little precaution: the packing. However, if you pack your recipes in a tightly sealed container, you are good to go. For this reason, I chose meals that are easy to carry outside and of course, healthy. Be ready to create your picnic memories by sharing these delicious recipes with your amazing friends this spring/summer. Fill your picnic basket with some of these 15 healthy picnic recipes and go to enjoy this awesome weather. Thanks for reading 😉
---
1. Viet Fajitas from Love and Olive Oil.
2. Kale Caesar Salad with Cornbread Bits from A Couple Cooks.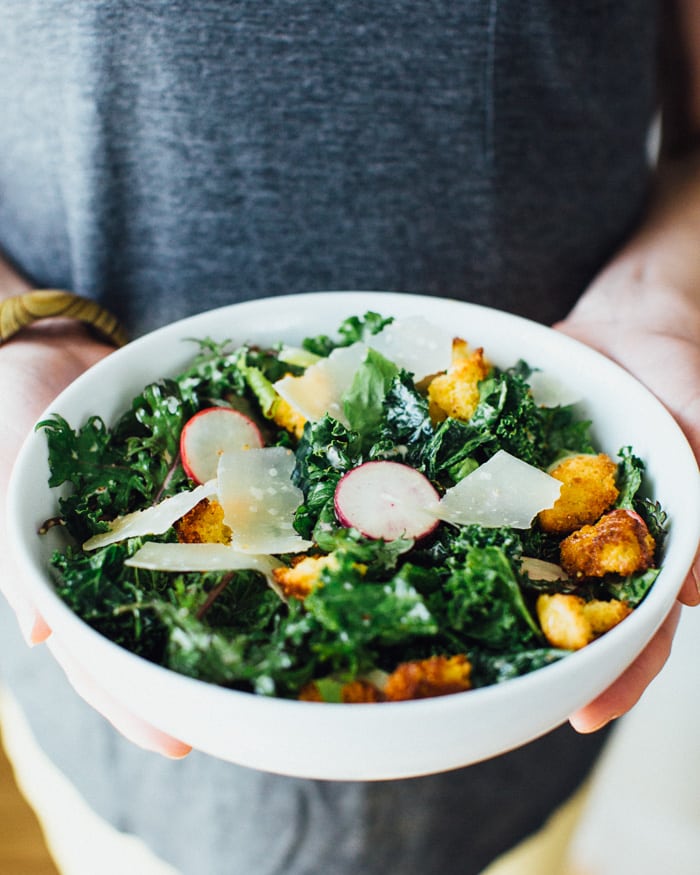 Subscribe for new recipes & a free e-cookbook
3. Bacon and Asparagus Frittata from The Roasted Root.
4. Grated Broccoli Salad with Carrots, Apples, and Dried Cranberries from The Roasted Root.
5. Spicy Kale Chips from the Primavera Kitchen.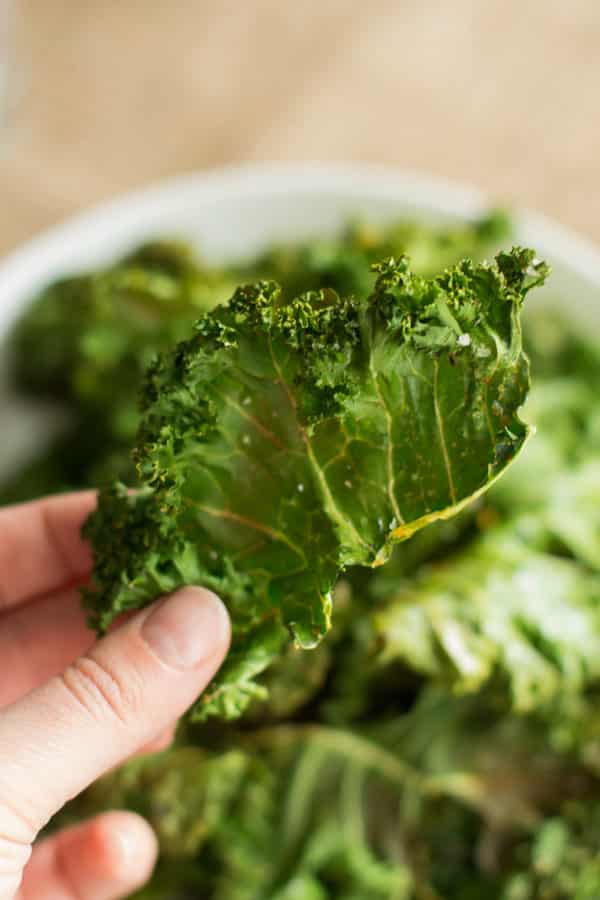 6. Spinach Fruit Salad Recipe from Primavera Kitchen.
7. Greek Pasta Salad from Running to the Kitchen.
8. Chicken Fajita Grilled Cheese from Rachel Schultz.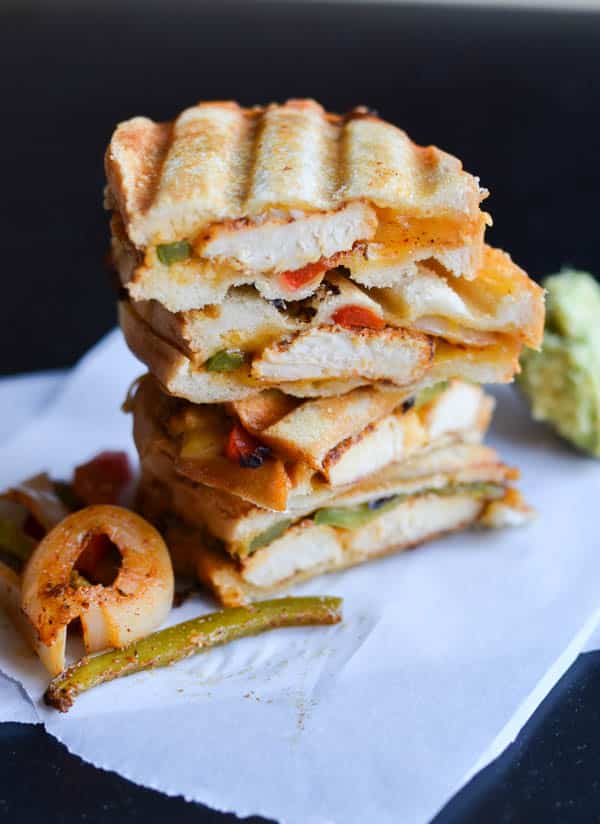 9. Secret Fruit Salad from Rachel Schultz.
10. Greek Olive Pesto and Fried Zucchini Grilled Pitas from Half Baked Harvest.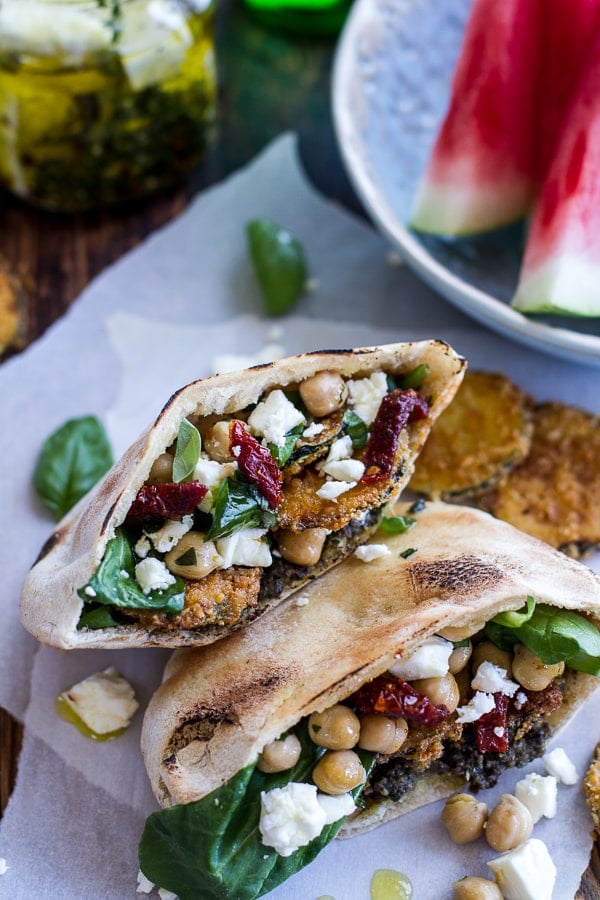 11. Greek Chickpea Salad Sandwiches from She likes Food.
12. Egg Salad from Two Peas and Their Pod.
13. Roasted Fennel Panzanella from Earthy Feast.
14. Tropical Mango Papaya Fruit Salsa from Tastes Lovely.
15. Sundried Tomato Pesto Quiche from Well Plated.
If you like this 15 Healthy Picnic Recipes, please share with your friends and family. Do you want to taste more? Subscribe to my newsletter and follow Primavera Kitchen on Twitter, Pinterest, Instagram, and Facebook for all delicious recipes updates. As always, I really appreciate you stopping by.