Fill your picnic basket with one of these Picnic Food Ideas and you will be ready to enjoy the spring and summer seasons. Happy weekend!!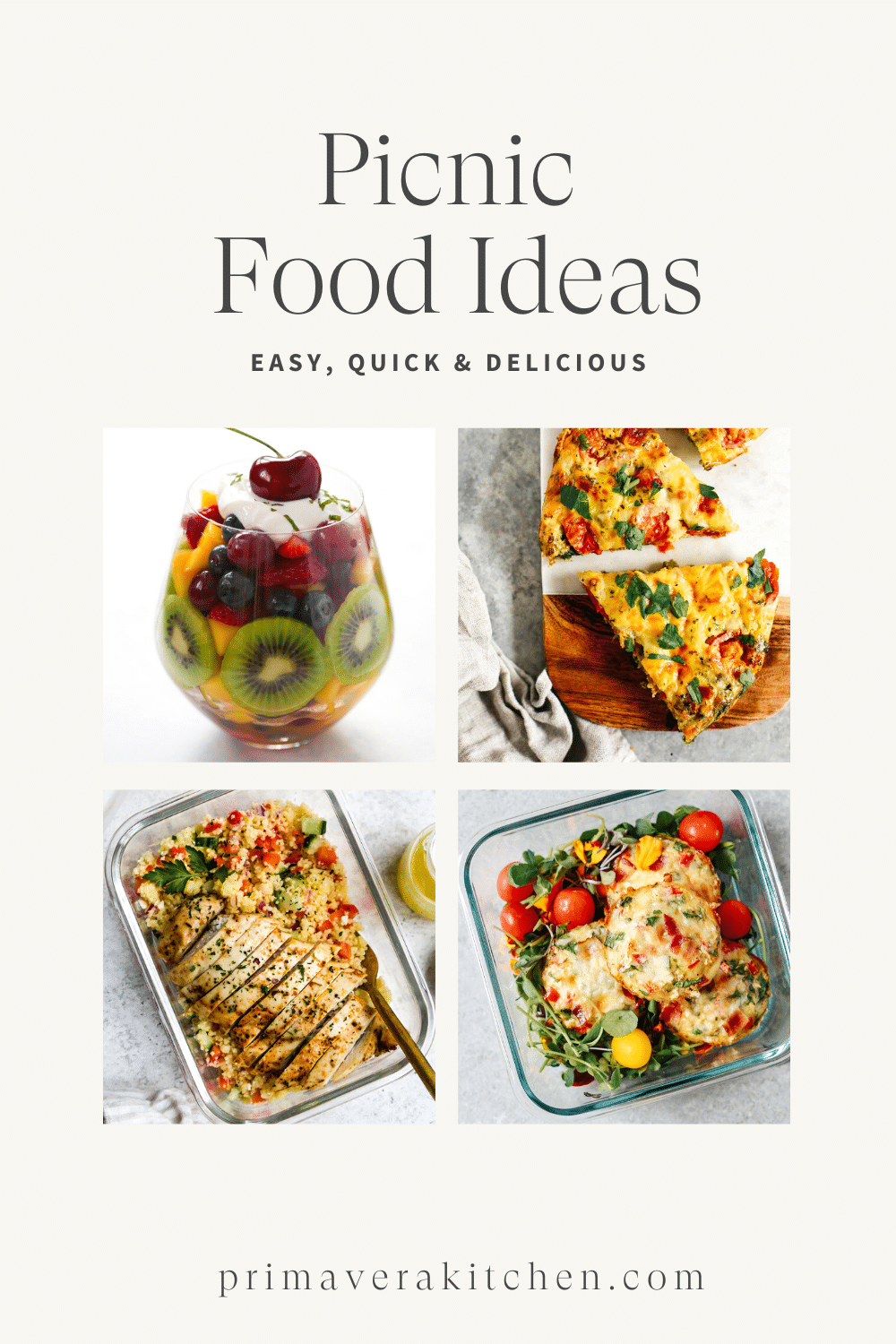 One of the activities I love most to do during spring and/or summer is a picnic. But I need to confess something: until I arrived in Canada, I had never done a picnic before. Yep, it's true! I guess it is because I lived in a beach town in Brazil. When it's weekend we go to the beach and we actually bought food and drinks at the restaurants on the beach. Sometimes we bring some food with us, but this is not something that we do often.
The first time I did a picnic was during spring 2010 with all my classmates from my English class. At the time, I was studying TESOL, a course to teach English, and I had a lot of Japanese friends. Oh gosh, I miss a lot that period in my life, especially my friends. Japanese people are really friendly and VERY kind. I love their country and culture. I hope one day I can visit this awesome place.
Since then, I have picnics with my husband and friends. It is so much fun eating outside, especially when you are with your loved ones surrounded by green grass, don't you think? I LOVE it. Everything is better when you are in the open air, even food. But, eating outside takes only a little precaution: the packing. However, if you pack your picnic foods in a tightly sealed container, you are good to go. For this reason, I chose meals that are easy to carry outside and of course, healthy.
Also, these easy picnic food ideas are perfect because you can prepare them ahead of time, ensuring they'll still be delicious when it's time to eat. These picnic foods are simple to pack in a cooler or bag, and you only need a few utensils or cutlery to serve them. Don't have any utensils? No worries! We also have recipes on our picnic menu that require no utensils at all.
Get ready to head to your favorite park, bring along your cherished blanket, and make lasting picnic memories as you share these delightful recipes with your incredible friends this spring/summer.
Fill your picnic basket with some of these Picnic Food Ideas and go to enjoy this awesome weather. Thanks for reading 😉
Subscribe for new recipes & a free e-cookbook
---
Picnic Food Ideas
1. Viet Fajitas from Love and Olive Oil. – These tasty little wraps are similar to spring rolls, however, you don't have to pack a dipping sauce separately because it's sort of wrapped into the roll itself in the form of a tasty marinade.
2. Kale Caesar Salad from A Couple Cooks. – Every picnic needs a refreshing side dish and this one fantastic overall. It's got a creamy, lemony, homemade Caesar dressing along with crunchy panko and parmesan. Yum!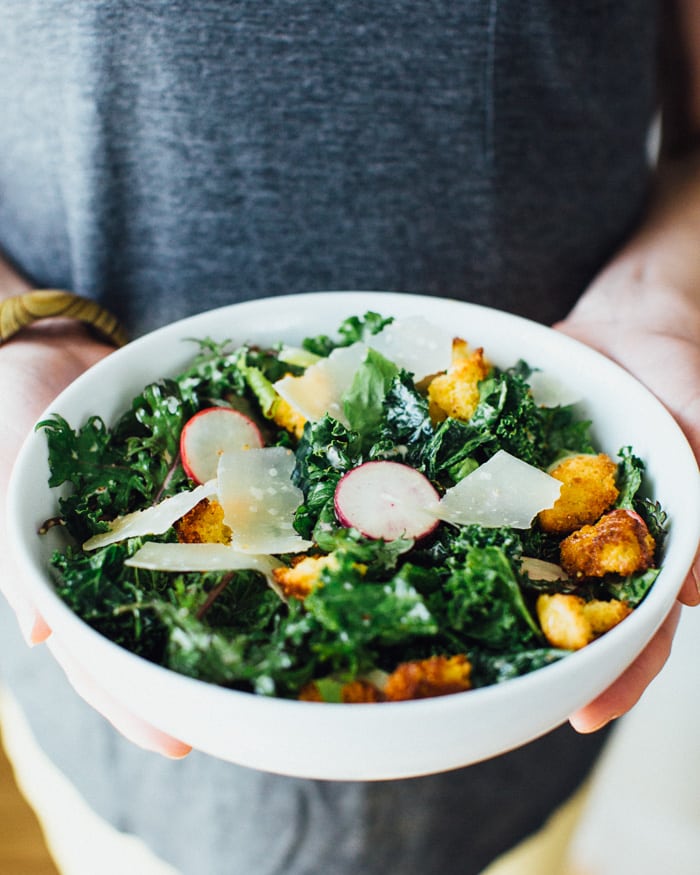 3. Bacon and Asparagus Frittata from The Roasted Root. – You'll only need four simple ingredients to make this fabulous, high-protein egg dish and it's perfect for a picnic because it's super yummy when served cold!
4. Grated Broccoli Salad with Carrots, Apples, and Dried Cranberries from The Roasted Root. – This fresh, "slaw-style" salad has undeniably explosive flavor. It's the perfect combination of sweet, salty and nutty. Plus, it's easy to eat because all of the ingredients are grated into super small pieces, which makes everything extra yummy.
5. Spicy Kale Chips from the Primavera Kitchen. – These crispy kale chips are great snack and every bite is delicious. They're covered in salt, pepper, garlic powder and chili powder (for a nice kick). You can also use other seasonings if you want. They're extremely delicious and completely guilt free because they're so low carb! They're definitely one of my favorite picnic finger foods.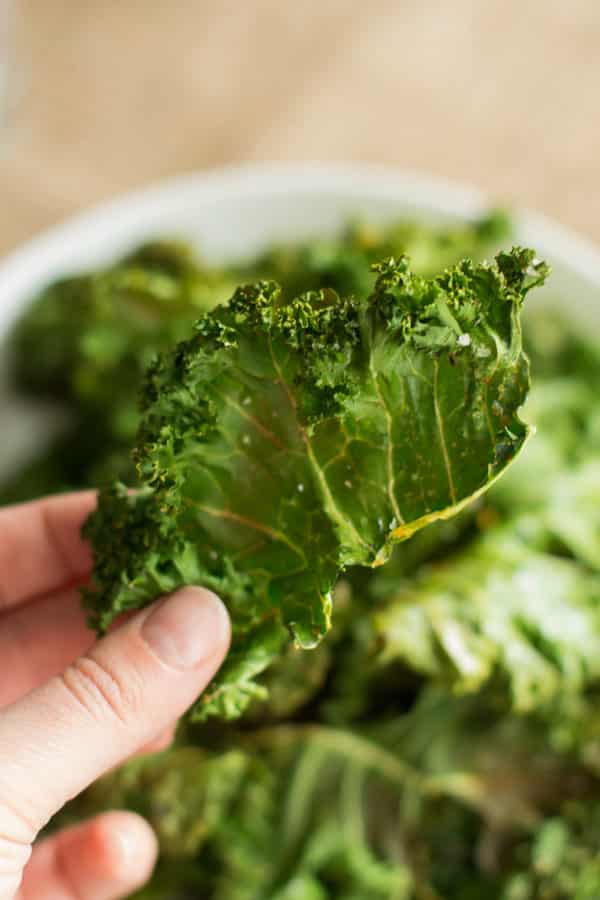 6. Spinach Fruit Salad Recipe from Primavera Kitchen. – Crunchy walnuts, spicy red onion and dark green spinach go perfectly with super sweet strawberries, pineapple and blueberries in this refreshing summer salad. You can also sub other fruits, if desired.
7. Greek Pasta Salad from Running to the Kitchen. – Pasta salad is almost a requirement for picnicking adventures. This Greek variation is one of my favorites, it's made with kalamata olives, feta crumbles and yogurt instead of mayo!
8. Chicken Fajita Grilled Cheese from Rachel Schultz. – These ooey-gooey sandwiches with fajita chicken and veggies are SO good as the chicken salad sandwich, be sure to whip up a batch of guacamole for dipping.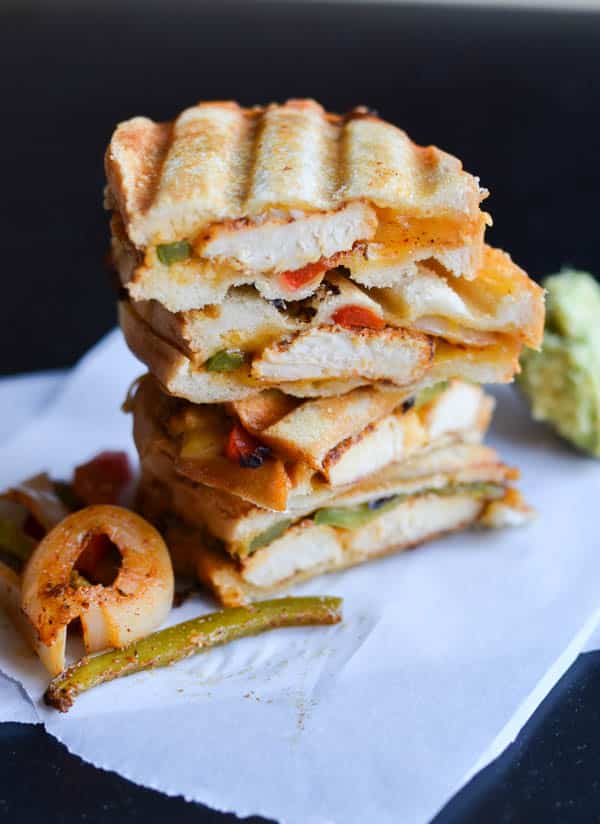 9. Secret Fruit Salad from Rachel Schultz. – This amazing fruit medley is made with berries, peaches, grapes and another ingredient you might not ever think to put in fruit salad: instant vanilla flavored pudding mix! You HAVE to try this incredible combo, it's surprisingly delicious.
10. Greek Olive Pesto and Fried Zucchini Grilled Pitas from Half Baked Harvest. – Looking for unique picnic food ideas? Pita sandwiches are an excellent addition to your spread. These ones are made with marinated feta, chickpeas, olive pesto and fried zucchini slices, of course, you can incorporate all kinds of different ingredients. These are definitely one of my favorite picnic foods.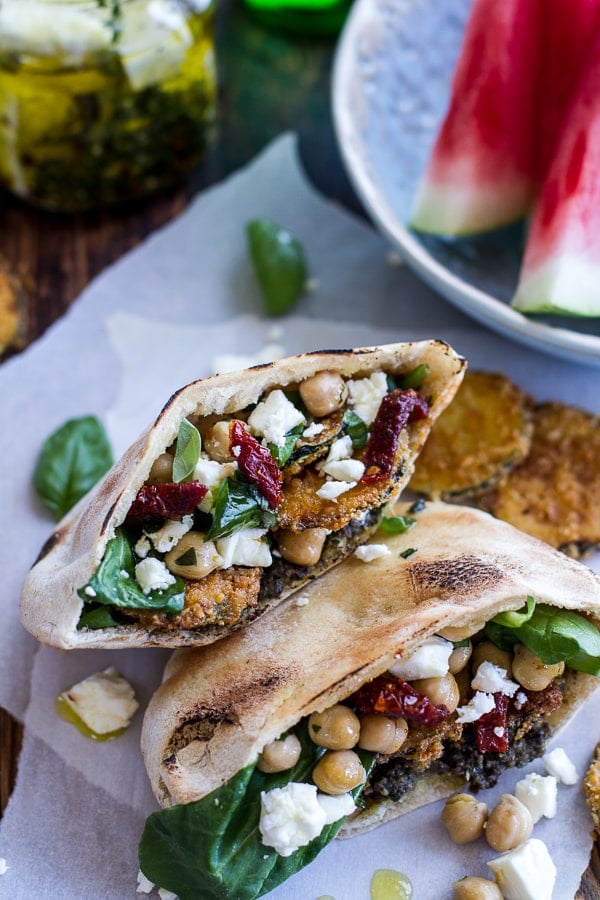 11. Greek Chickpea Salad Sandwiches from She likes Food. – A fantastic, vegan alternative for chicken salad. This yummy recipe contains all kinds of goodness like cucumber, olives, artichoke hearts, red onion and dill. You can eat it between two slices of bread, or enjoy it like a dip instead.
12. Egg Salad from Two Peas and Their Pod. – Simple and oh so delicious. This creamy, classic egg salad comes together quickly and requires only 10 staple ingredients. I generally eat mine with bread but it's also fabulous with rolls, toast, crackers, crostini and more!
13. Roasted Fennel Panzanella from Earthy Feast. – Hearty bread cubes, toasted and mixed with fennel, radicchio, capers, parsley and Manchego cheese! Drizzle everything in a homemade honey lemon dressing and you've got an insanely delicious salad, it'll be the star of the show at your picnic gathering.
14. Tropical Mango Papaya Fruit Salsa from Tastes Lovely. – Fruit salsa screams summer, and if you need quick picnic food ideas, this one is perfect. It's easy to make, comes together in just 10 minutes and packs perfectly in a to-go container. Don't forget to bring a giant bag of tortilla chips for dipping.
15. Sundried Tomato Pesto Quiche from Well Plated. – Quiche is a lot more portable than you'd think, making it perfect for your picnic basket. You can either place it in a thermal, insulated cover or enjoy it at room temperature. Either way it's fabulous!
16. Quinoa Salad Recipe from Primavera Kitchen. – Hearty, healthy and VERY tasty. This grain salad is made with black beans, red onion, bell pepper, crunchy cucumber, fresh herbs, olive oil, lemon juice and savory sausage for extra protein. Toss everything with a simple, homemade lemon dressing for insane flavor!
17. Corn Salad Recipe from Primavera Kitchen. This bright, refreshing salad is perfect for summer with cherry tomatoes, cucumber, red onions and of course corn. It's made with a zesty citrus-lime dressing for ultimate tastiness. You can eat this salad solo, it's also great as a chip dip! This will become one of your favorite picnic foods.
18. Peach Salsa from Primavera Kitchen. – This sweet, fruity chip dip can be made 3-4 days in advance and you'll only need a handful of ingredients to whip it up such as peach and red peppers. You can also add other fruits like strawberries or mango, if desired!
19. Easy Broccoli Salad from Primavera Kitchen. – A colorful dish made with lightly steamed broccoli! If you're looking for super-nutritious picnic food ideas, then this one is for you, get a ton of greens in your diet and enjoy them thoroughly!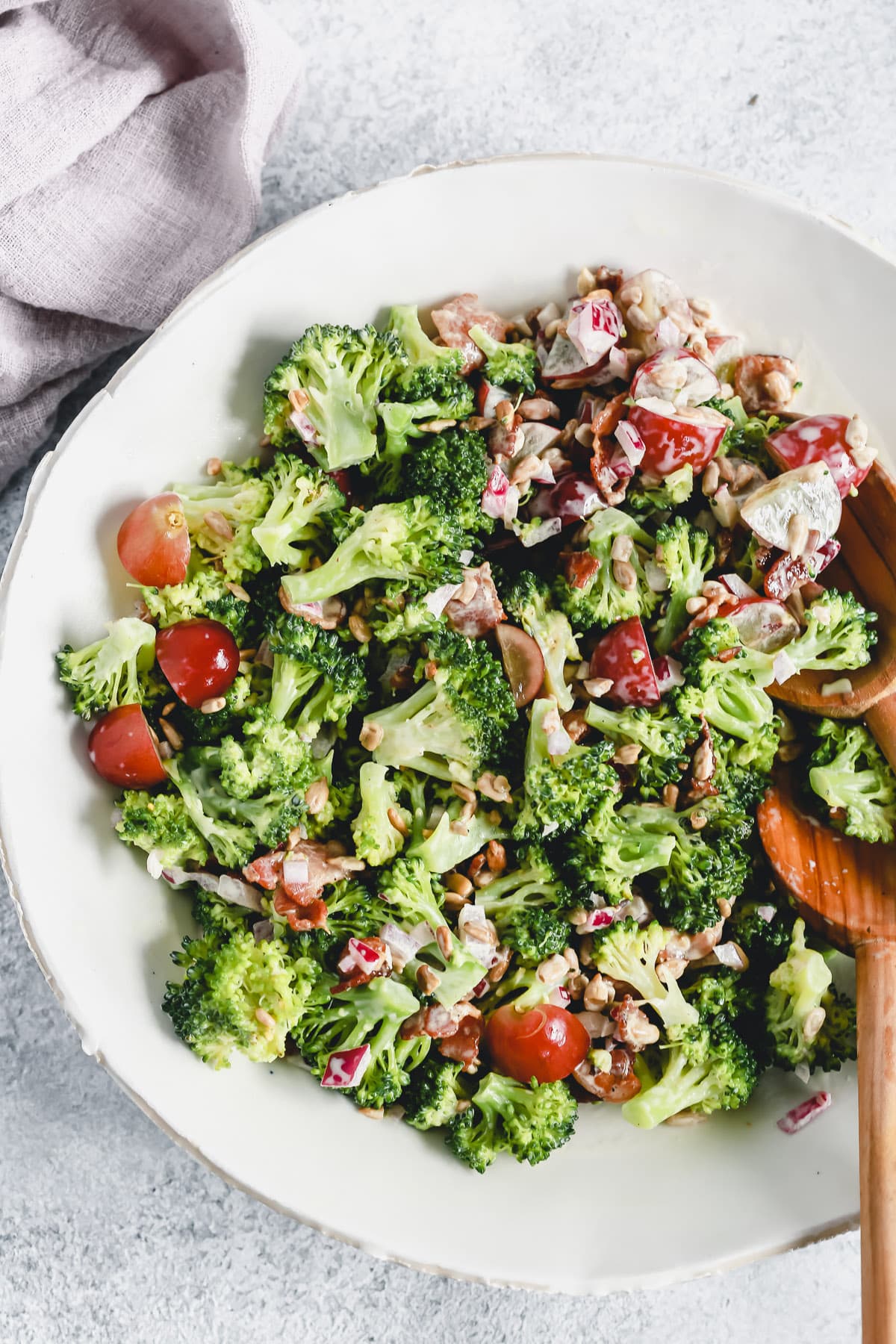 20. Chicken Couscous Salad from Primavera Kitchen. – Super summery and perfect for your picnic basket. It's made with couscous (a type of pasta), veggies, chicken for a boost of protein, and a light citrus dressing.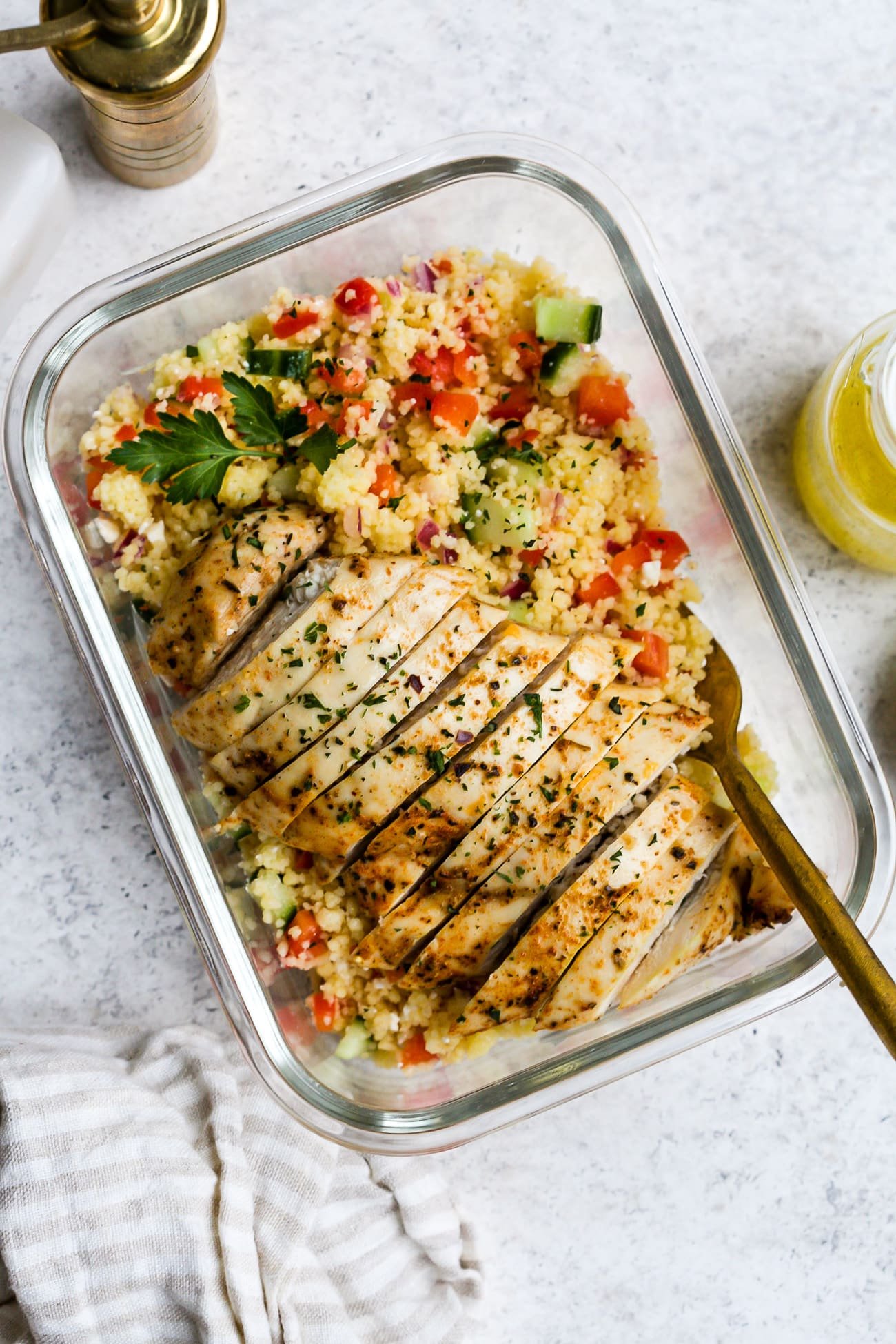 21. Healthy Potato Salad from Primavera Kitchen. – No picnic is complete without potato salad. This healthy version is made with homemade mayo and apple cider vinegar for some zing, it's undeniably delicious and very portable.
22. Mediterranean Salad from Primavera Kitchen. – Made with traditional Mediterranean ingredients like olives and feta cheese, this salad is light and refreshing. It's also very healthy and super low-carb!
23. Cauliflower Potato Salad from Primavera Kitchen. – Love potato salad but not the carbs? This twist on a classic allows you to enjoy timeless summer flavors with only 4 net carbs per serving!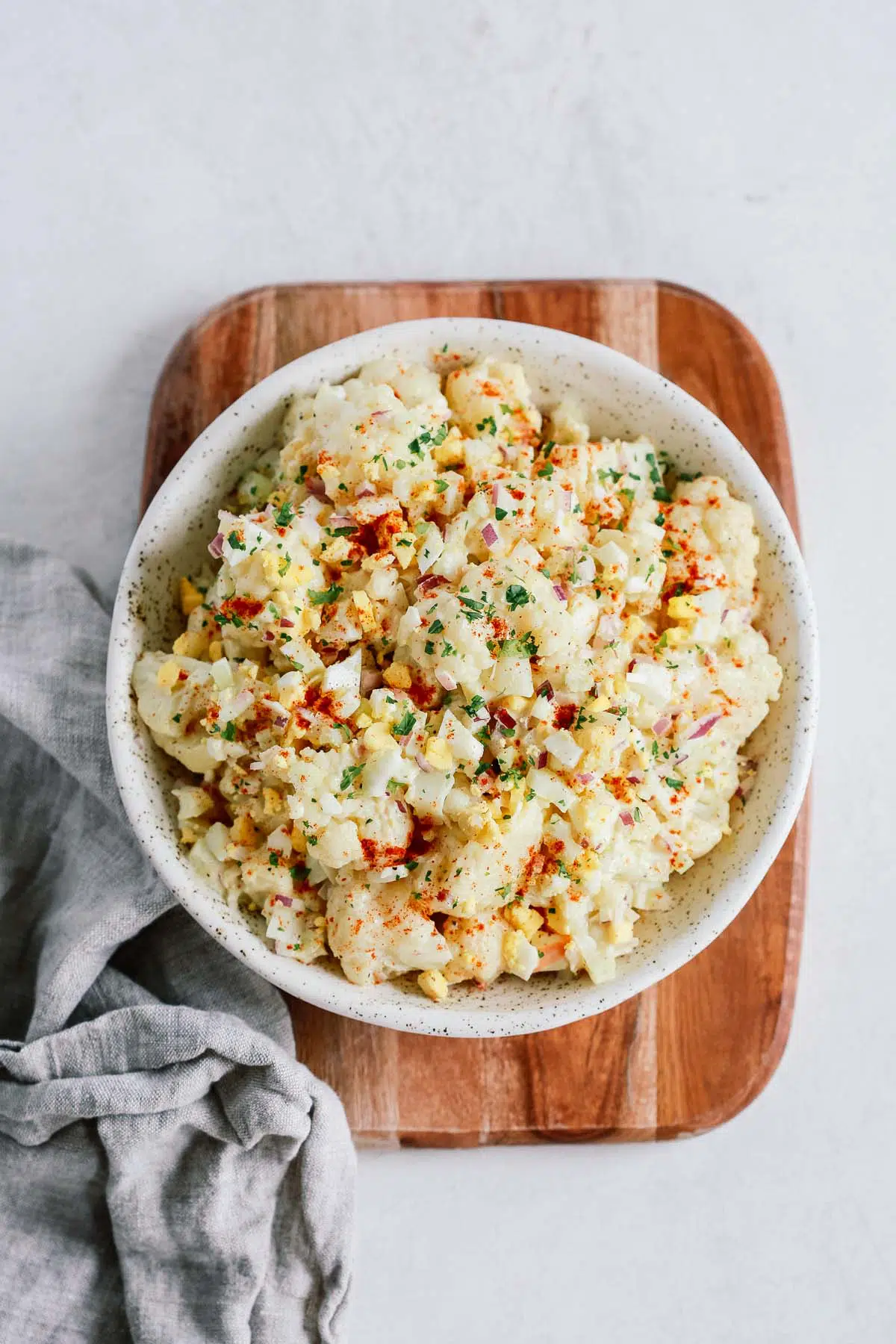 24. Avocado Tuna Salad from Primavera Kitchen. – High protein, low carb and packed with refreshing flavor, this tuna salad transports easily in your basket and is another fabulous addition to any picnic spread.
25. Chicken Quinoa Salad from Primavera Kitchen. – This salad can be enjoyed hot or cold! It has great flavor/color and features fresh vegetables, hearty quinoa, black beans and juicy chicken. It's also tossed in a tasty, homemade lemony dressing!
26. Broccoli Slaw Salad from Primavera Kitchen. – Make this simple, slaw-style salad in just 5 minutes with prepped veggies from the store. Sprinkle some nuts on top for a bit of crunch, I particularly enjoy almond slices!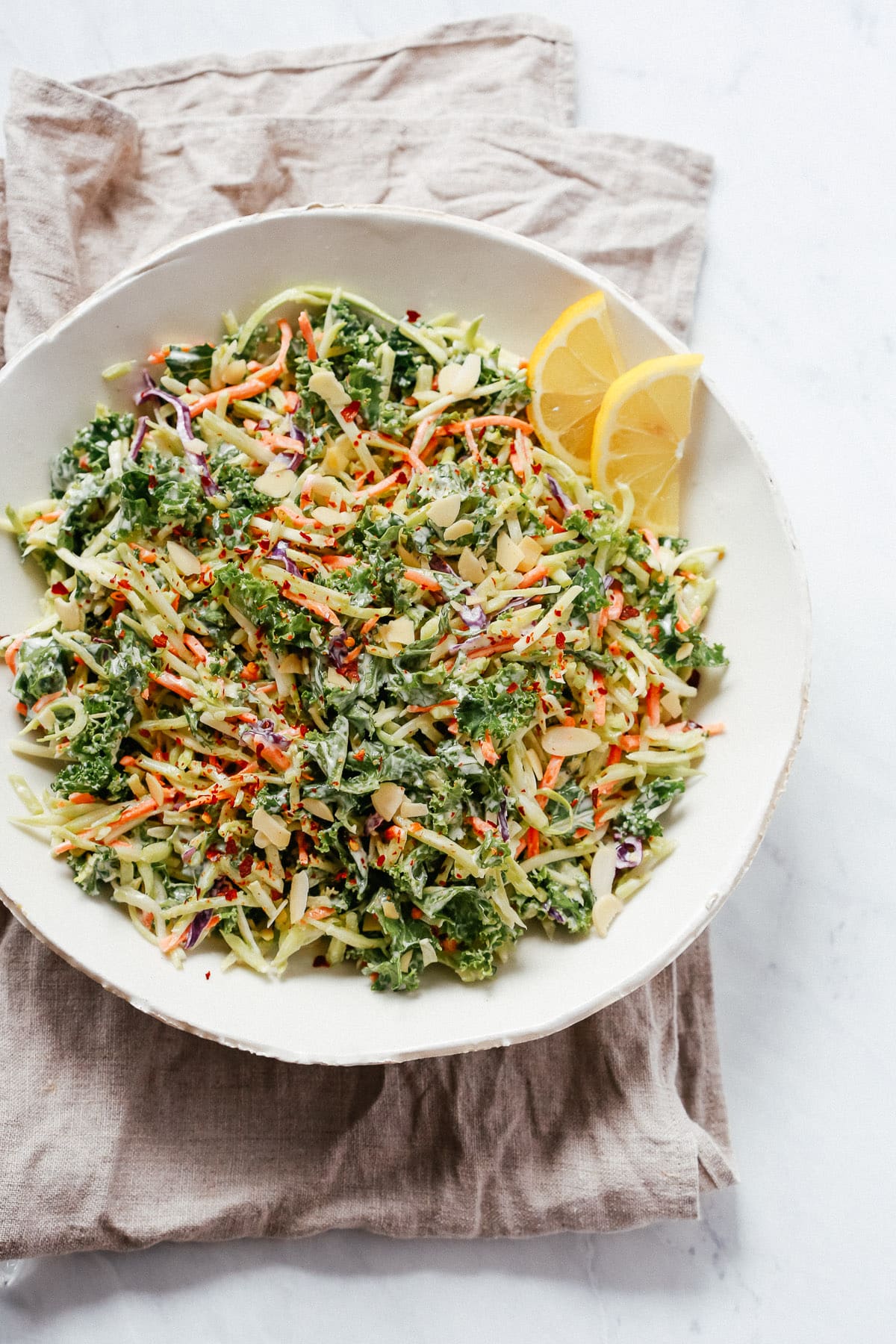 27. Summer Fruit Salad from Primavera Kitchen. – A simple, delightful and sweet treat. This fruit salad is made with a refreshing secret ingredient: fresh orange juice!
28. Chia Pudding from Primavera Kitchen. – If you're looking for some sweet picnic food ideas, chia pudding is a fabulous option. It's easy to make and travels really well. You can even make it in little jars so everyone can enjoy their own individual serving.
29. Peanut Butter Oatmeal Cookies from Primavera Kitchen. – Another awesome dessert idea! You can't go wrong with a batch of these oatmeal cookies. They're even gluten free and dairy free.
30. Gluten Free Carrot Muffins from Primavera Kitchen. – These undoubtedly healthy muffins are made from rice flour, oats, Greek yogurt, carrots, nuts and chocolate chips! They're the perfect grab-and-go addition for your picnic.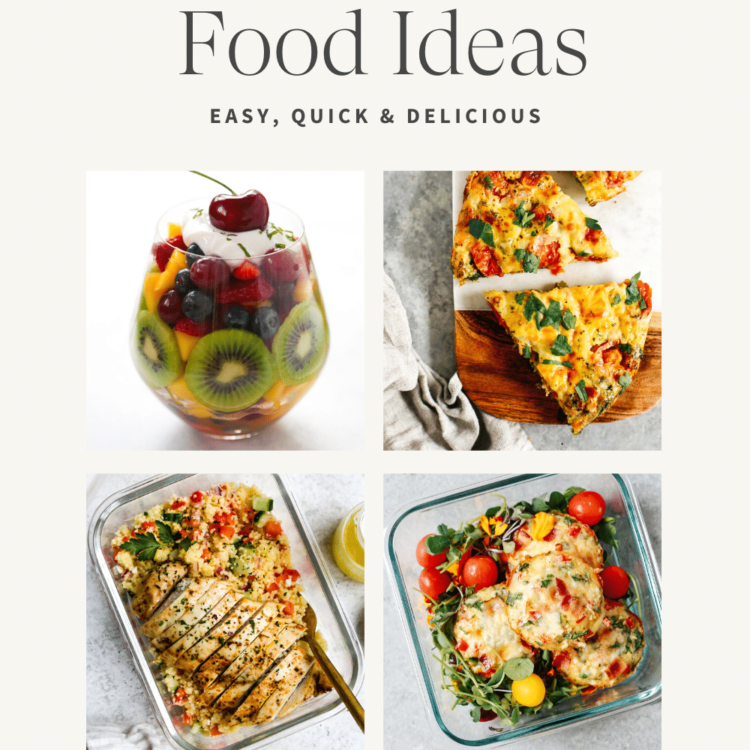 Picnic Food Ideas: Peach Salsa Recipe
Looking for some delicious and satisfying picnic food ideas? You'll learn how to make easy and quick picnic snack recipes just like this easy Peach Salsa Recipe!
Ingredients
2

cups

peach

chopped

1/2

cup

red onion

chopped

1

small red bell pepper

seeded and chopped

1

jalapeño

seeded and chopped

2

tablespoons

lime juice

2

tablespoons

cilantro or parsley

chopped
Instructions
In a large bowl, add all the ingredients and toss well to combine.

Serve immediately or keep it in the fridge for 30 minutes before serving. Enjoy!
Tips
You can soak the cut red onions for around 15 minutes in cold water before adding them to the salsa. This helps mellow out the sharpness.
To keep the peaches from browning, don't skip the lime juice. Chilling the salsa will help the flavours meld together better.
To store: Keep the salsa in an airtight container for up to 4 days in the fridge.
Nutrition Information
Serving:
1
/4
Calories:
68
kcal
(3%)
Carbohydrates:
13
g
(4%)
Protein:
1
g
(2%)
Fat:
1
g
(2%)
Sodium:
559
mg
(24%)
Potassium:
225
mg
(6%)
Fiber:
2
g
(8%)
Sugar:
9
g
(10%)
Nutrition information is calculated using an ingredient database and should be considered an estimate.
If you like these picnic food ideas, please share with your friends and family. Do you want to taste more? Subscribe to my newsletter and follow Primavera Kitchen on Twitter, Pinterest, Instagram, and Facebook for all delicious recipes updates. As always, I really appreciate you stopping by.