15 Super Easy Low-carb Salads For Lunch
Bring your weekday lunch to another level with these 15 Super Easy Low-carb Salads For Lunch recipes that are awesome on the go!
Salads are so good to eat for lunch. They are light so you don't feel heavy after eating and you can work much better with full of energy. These salads are so rich and yummy that you will be eager to eat them again and again without worrying about calories. They are a great way to pack in plenty of veggies, lettuces and lean protein. These healthy lunch salads are also low-carb, gluten-free and if you skip the cheese, all these recipes are Whole30 and paleo friendly too.
I created this 15 Super Easy Low-carb Salads For Lunch recipe roundup to inspire you to easily prepare your lunch for the next day. I hope these filling salads help you stay on track and healthy during your working hours.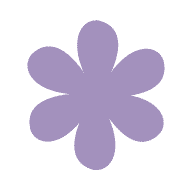 MY OTHER RECIPES
---
Got salmon leftovers? So, this is the perfect recipe for you.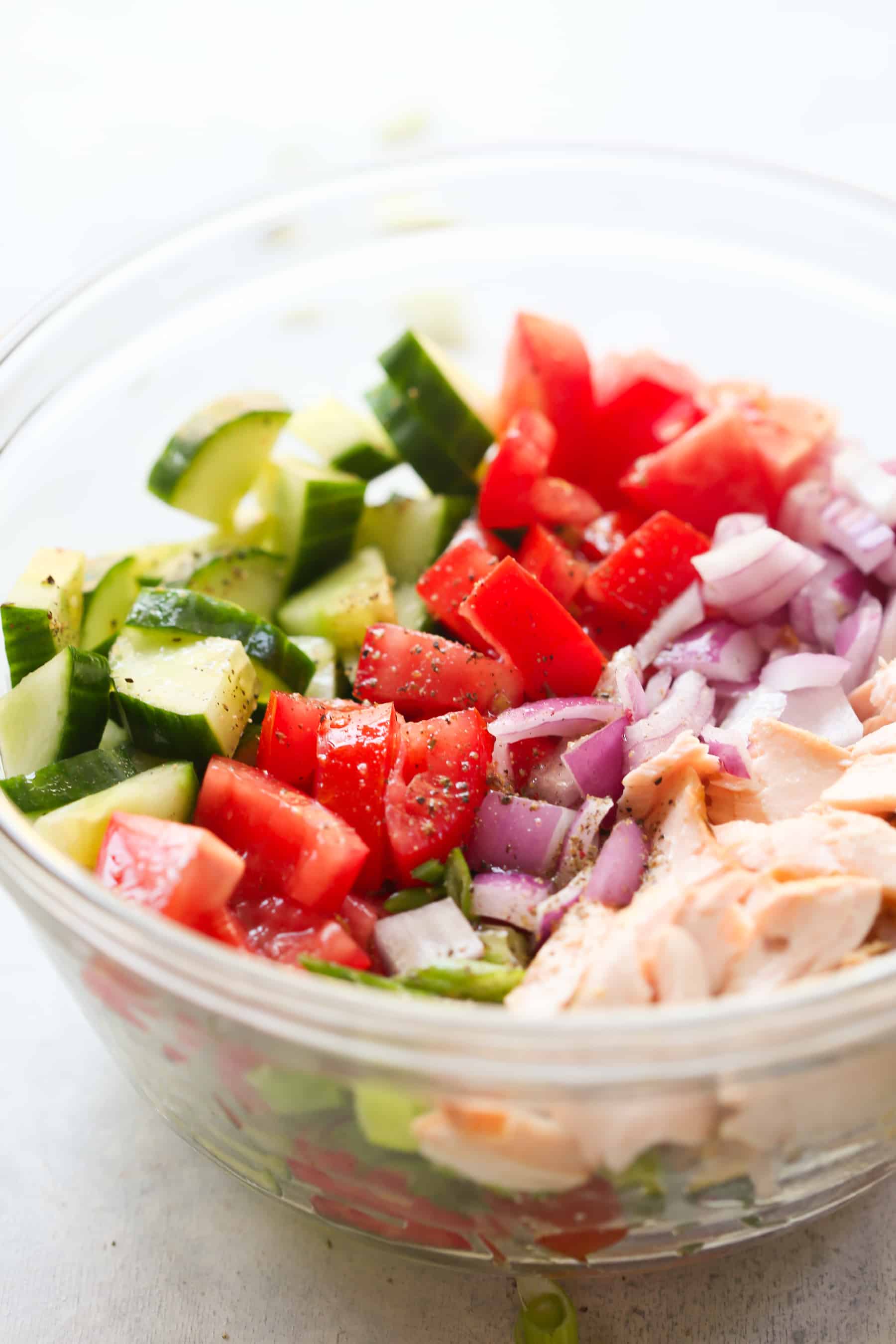 This salad is just loaded with flavour from the pesto chicken with a light lemon dressing and feta on top.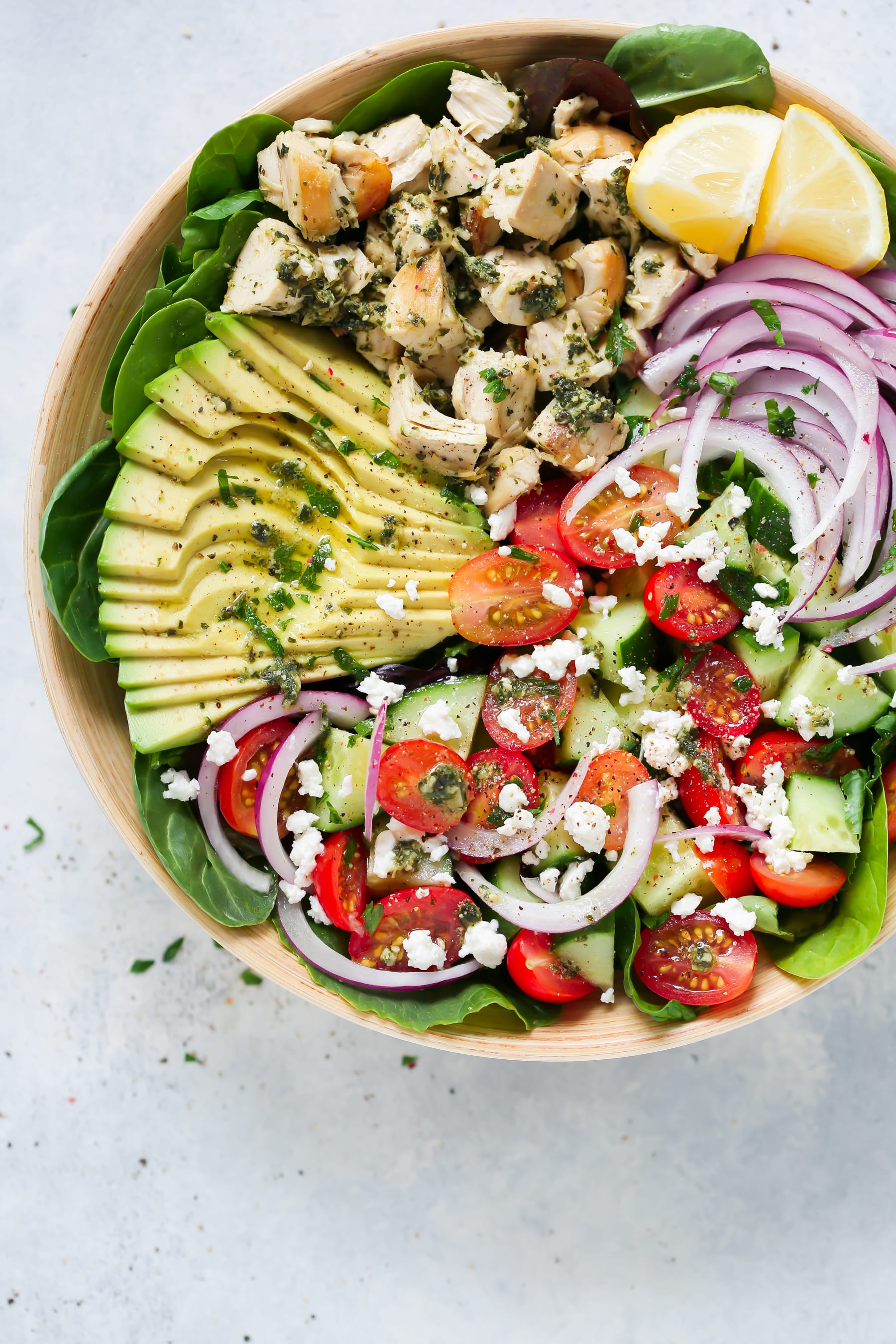 Have you thought about adding asparagus in your Greek delicious salad? Yes, I have and I made it. It's amazing!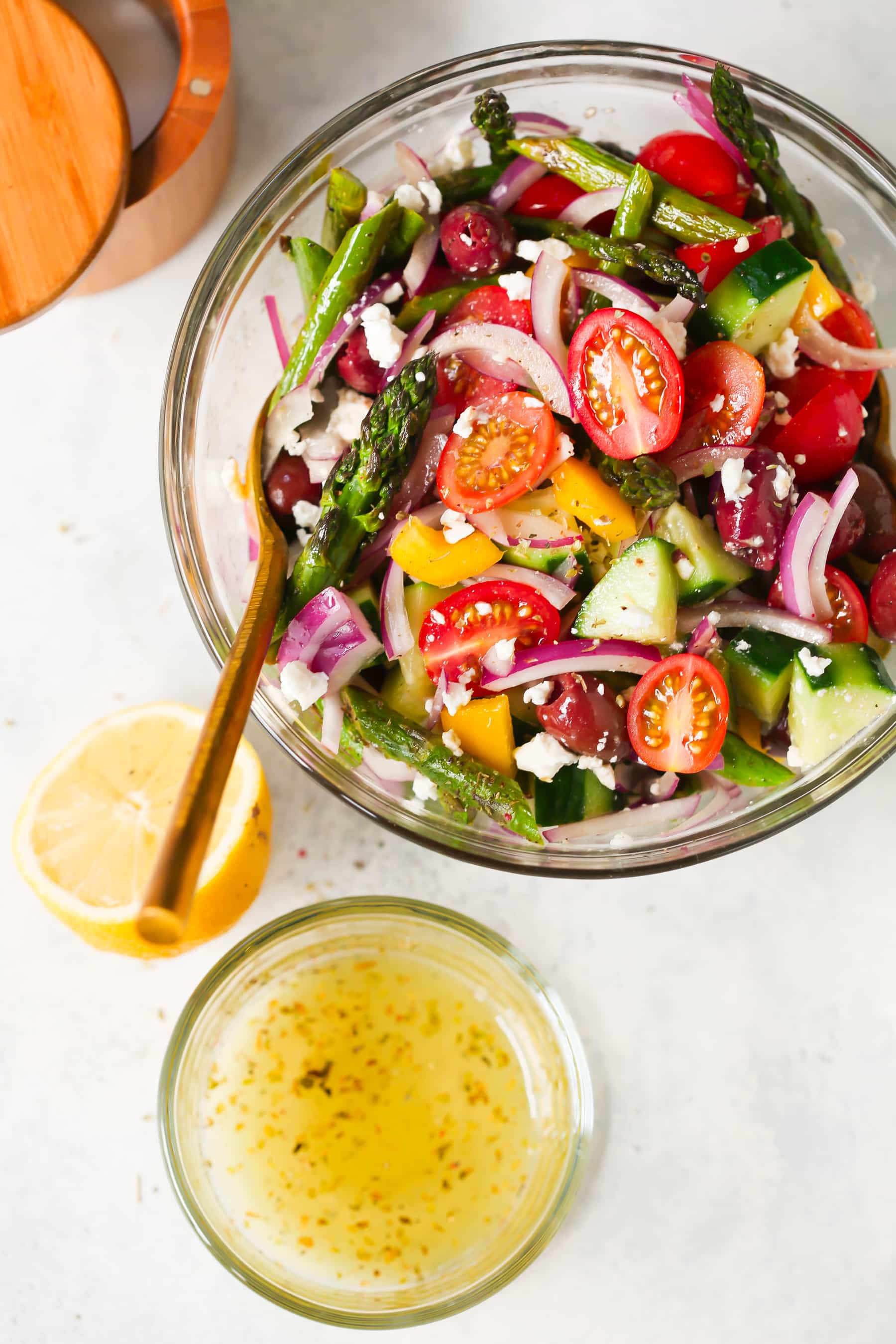 The perfect combo EVER: Shrimp + Avocado + Tomatoes.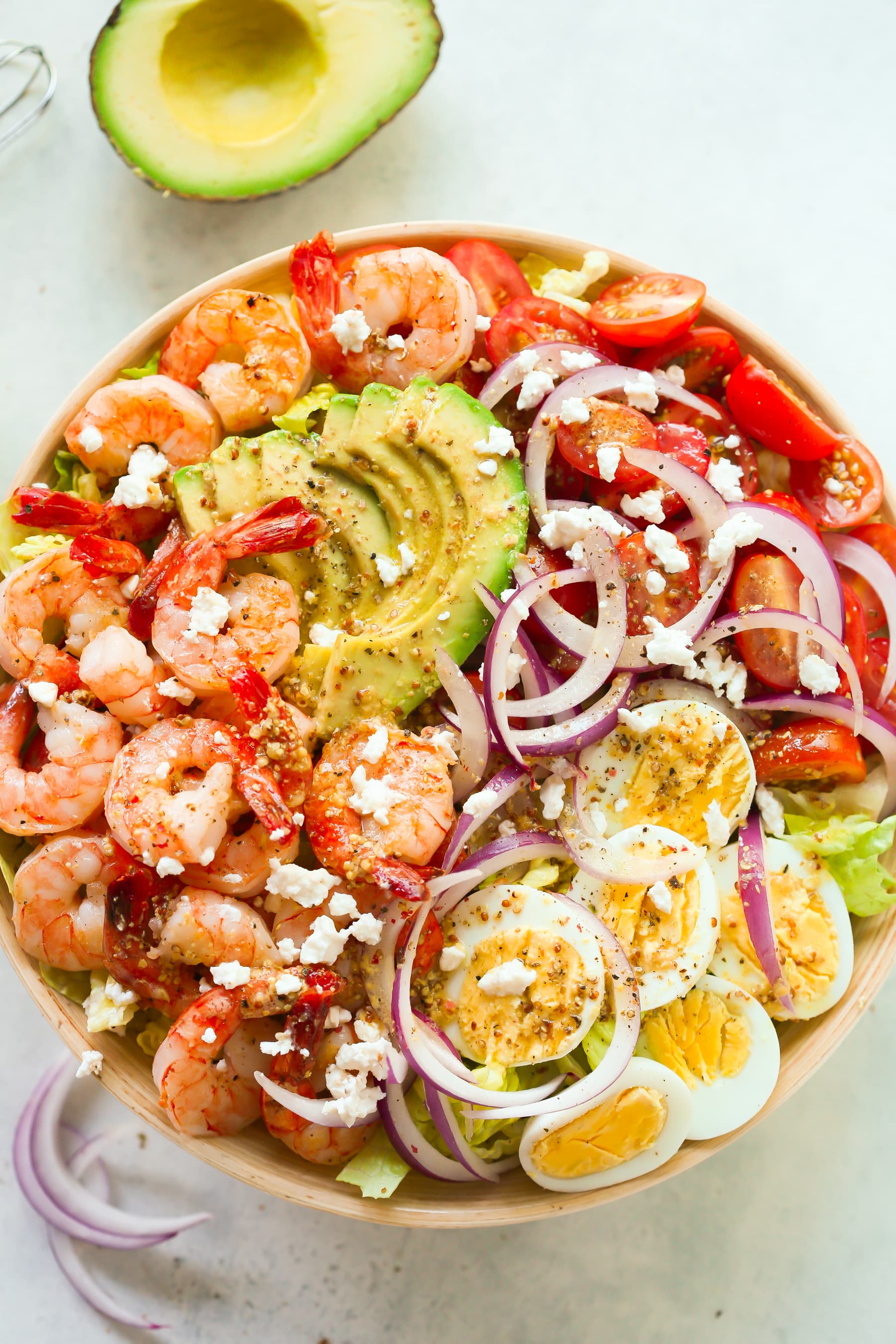 This salad is so D.E.L.I.C.I.O.U.S and you probably have all the ingredients to make it right now!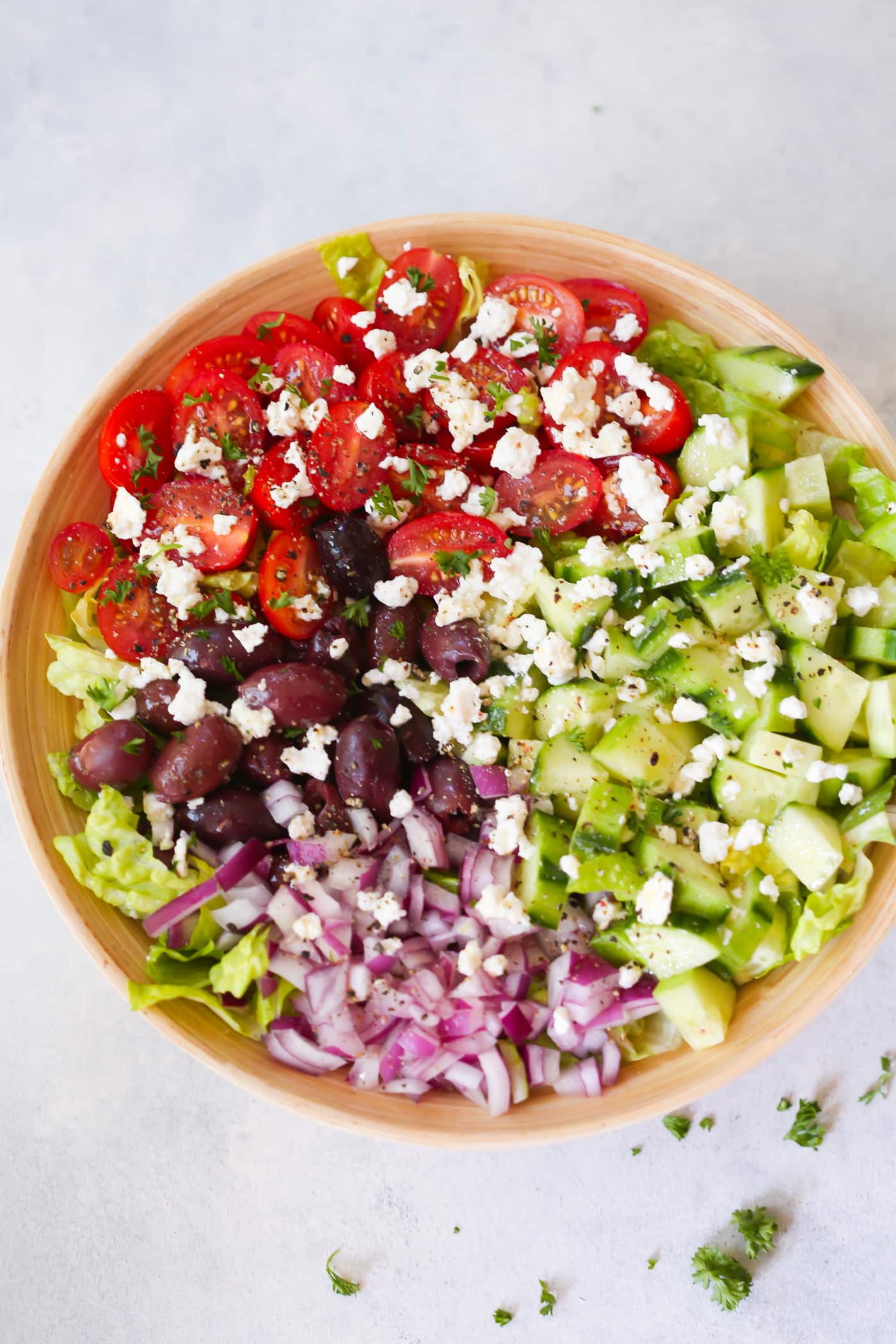 Love potato salad, but hate all the bad carbs in there? Problem solved! Replace potatoes for cauliflower instead! So good!
This salad is amazing with all this easy chimichurri sauce on top! My mouth is watering just thinking about this salad.
If you love shrimp, this salad is definitely for you.
I love Greek salad with some type of twist like the addition of the cauliflower rice.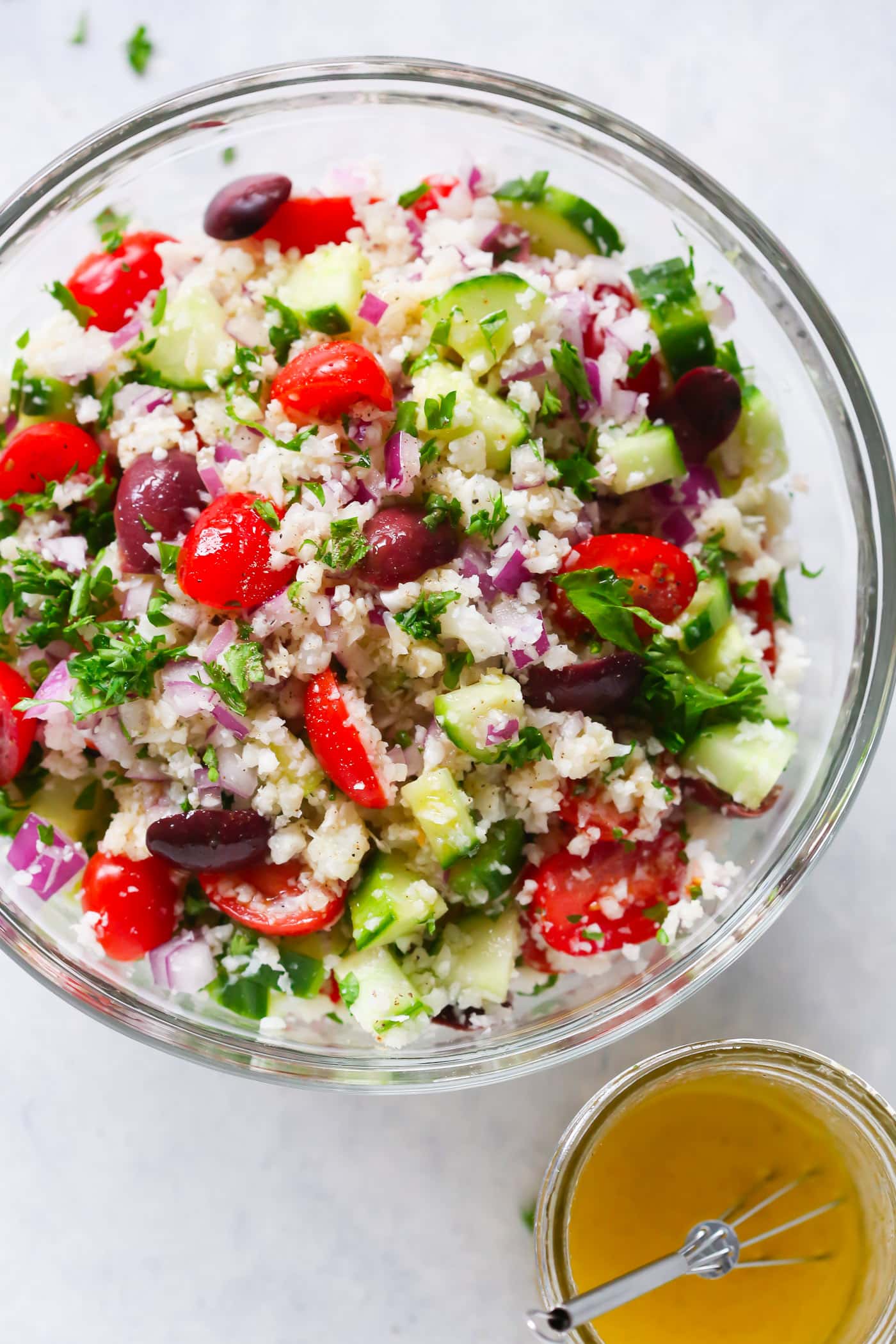 If you are not a big fan of cauliflower, you will change your mind about it when you make this salad. The sun-dried tomato pesto brings this cauliflower salad to a whole new level.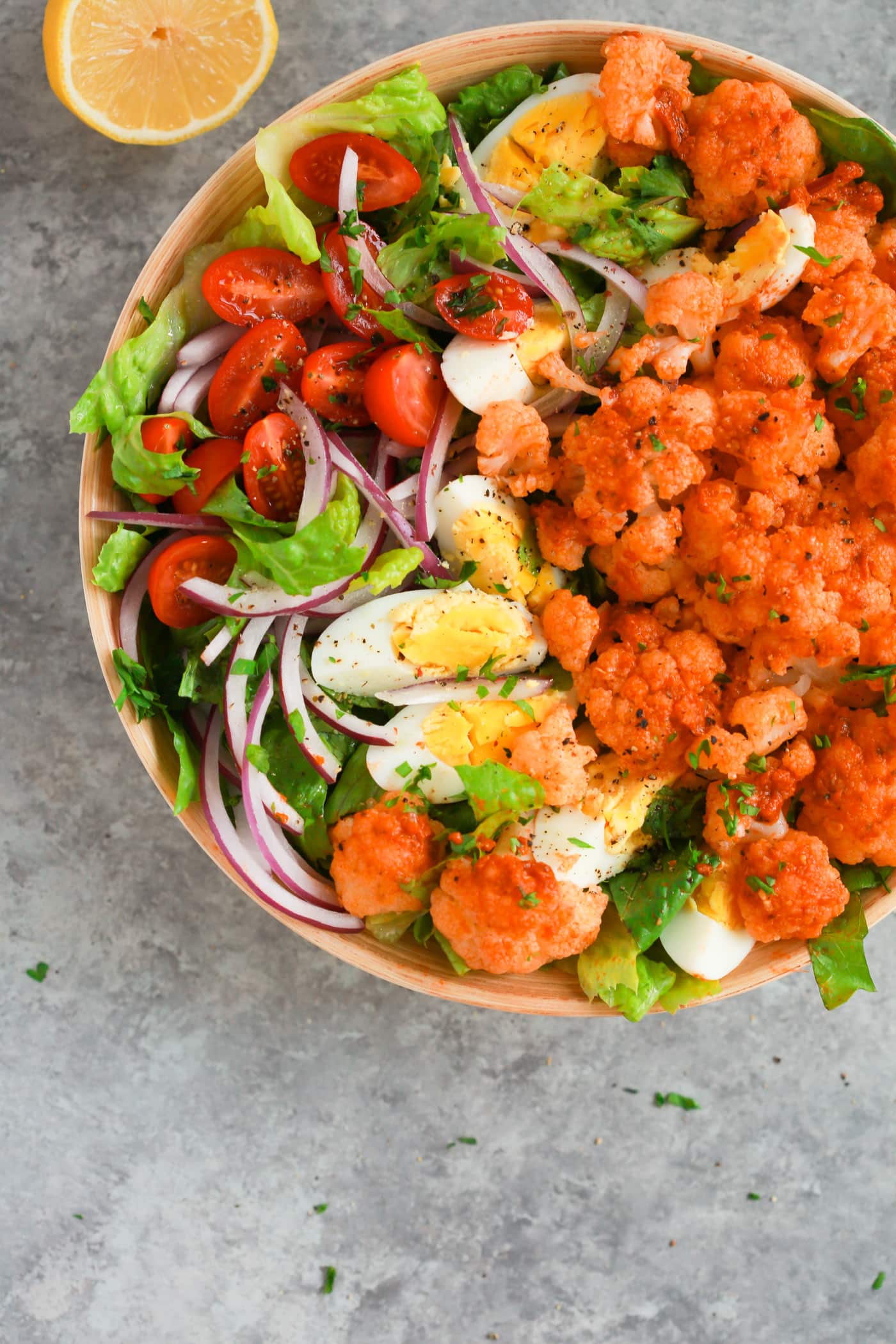 The dressing of this salad is just out of this world. So delicious! It's made with vegan mayo, Dijon mustard, garlic, salt and pepper.
Love avocado? You'll love this super easy avocado dressing.
This is another yummy salad with avocado, but this time the combo is avocado and tuna. Amazing!
Love all the ingredients of this salad: avocado, shrimp, red onions, cucumber and red bell pepper.
It is loaded with fiber from the kale and healthy good fat from the sliced almonds, which is great to make you feel satisfied for a long time.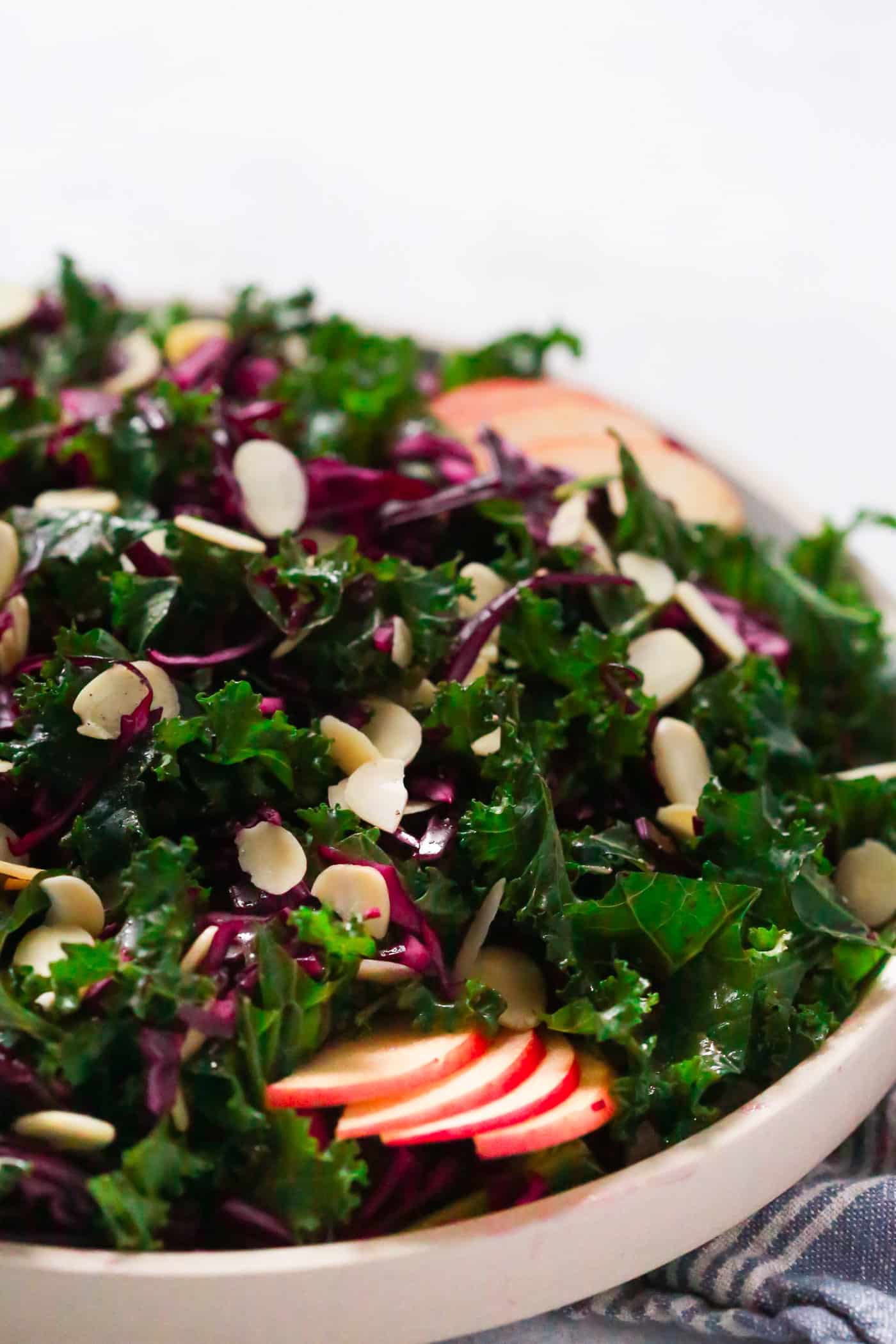 ---
And if you like these 15 Super Easy Low-carb Dinner Recipes, please share with your friends and family. Do you wanna taste more? Subscribe to my newsletter and follow Primavera Kitchen on Twitter, Pinterest, Google +, Instagram and Facebook for all delicious recipes updates. As always, you are really appreciated for stopping by.