15 Super Easy Low-carb Dinner Recipes for you and your family to get back on track and enjoy! These recipes are gluten-free and paleo-friendly, too. 
Trying to reduce the number of carbs in your diet but don't know how? Well, I've rounded up the most popular low-carb dinner recipes from my blog for you. Here you'll find healthy dinner ideas that will help you to eat healthy and make you feel very satisfied. All these recipes are loaded with fresh veggies, lean protein, and free from sugar and unhealthy ingredients. Delicious recipes for the entire family!
---
Mm… This is one of my favourite chicken recipes! It's packed with flavour from the melted cheese, sun-dried tomatoes, and fresh spinach. On top of that, the chicken is so juicy and tender!
Do you love enchiladas but hate all the carbs? Not a problem! This recipe is made with "zucchini tortillas" and is loaded with enchilada sauce, chicken, and cheese. It's definitely much healthier than the traditional recipe. 
Subscribe for new recipes & a free e-cookbook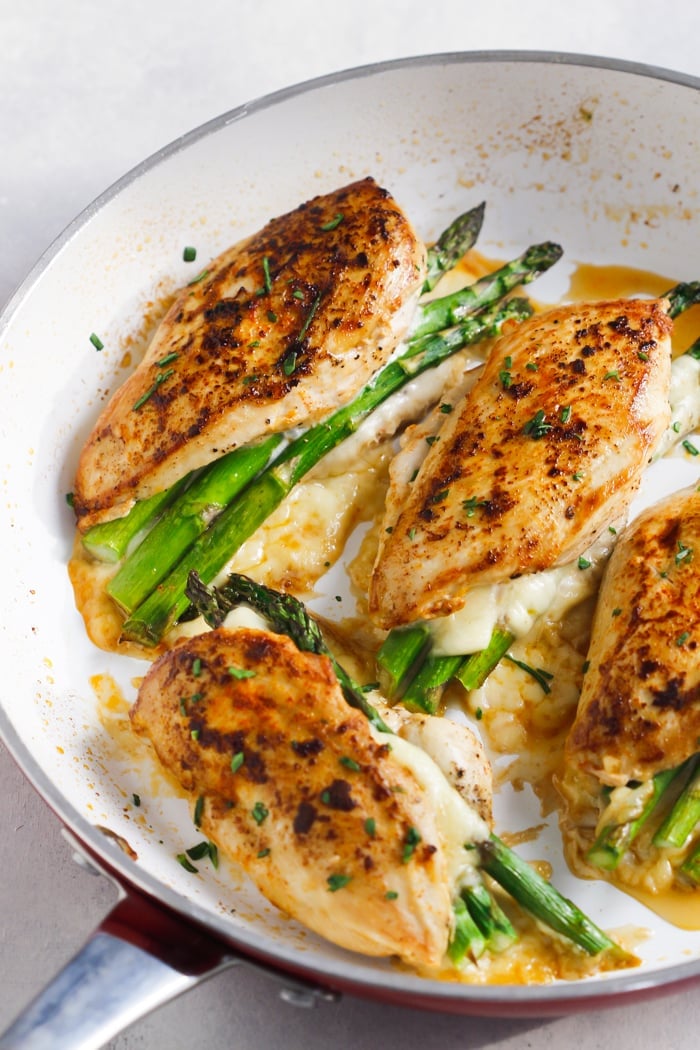 What is better than a delicious and healthy low-carb recipe? It's a ONE-PAN, delicious, and healthy low-carb recipe! 😉 This is the perfect recipe for a busy night.
This recipe can be made in less than 15 minutes, and I'm not kidding! It's super flavourful because of the sun-dried tomato pesto. Amazing!
This screams comfort food without all the bad white carbs. And, the bolognese sauce tastes out of this world!!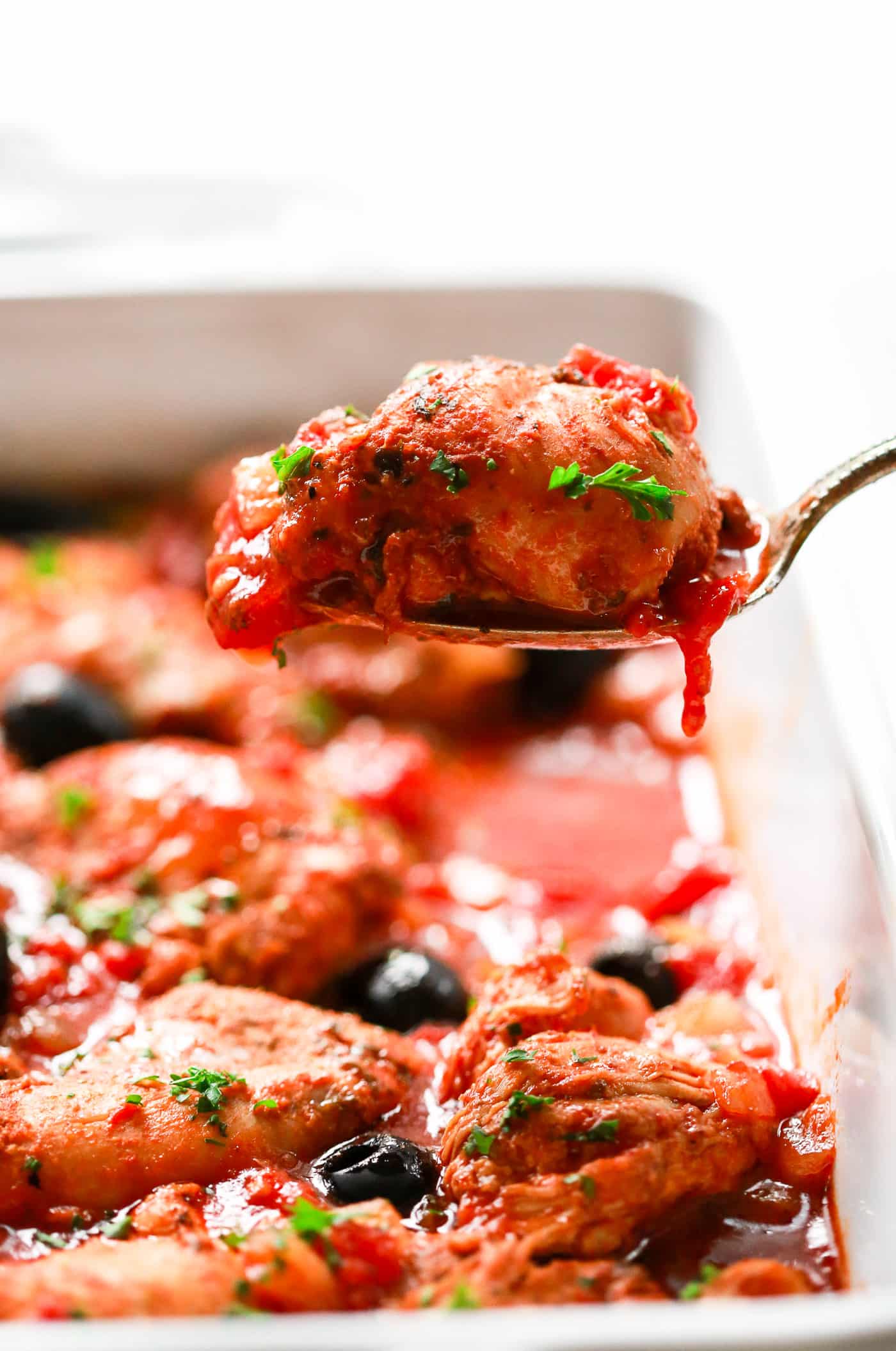 Who doesn't love a good Instant Pot recipe, right? Especially when it's loaded with flavour and ready in less than 20 minutes with almost no work.
7. 5-Ingredient Chicken Zucchini Boats
Casserole recipes are so welcome during the winter, don't you think? This one is so rich in flavour and super easy to make with only 5 ingredients!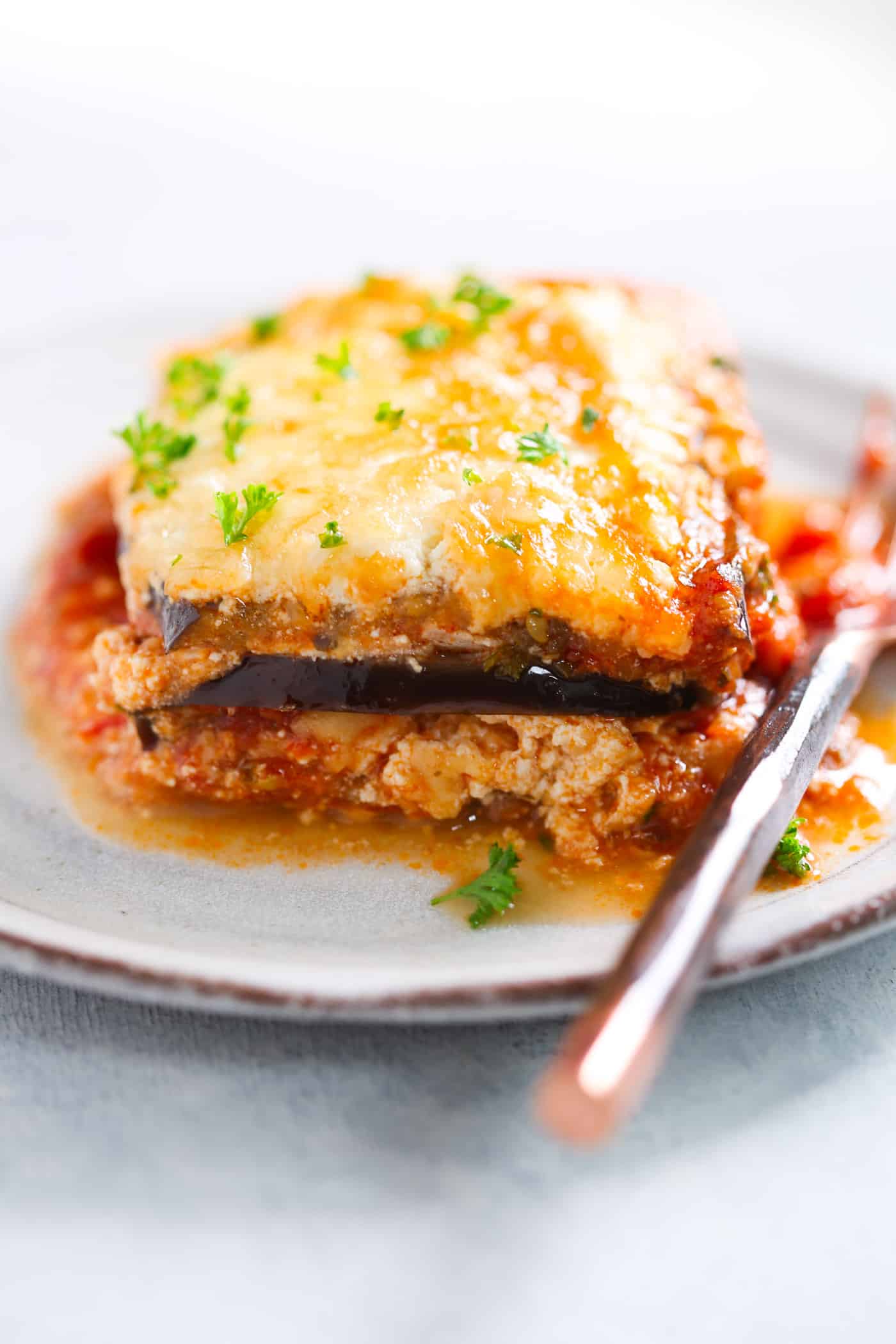 Who said making a good lasagna has to be loaded with bad carbs? No way! This one proves that veggie noodles are as good as the regular noodles. Yummy!!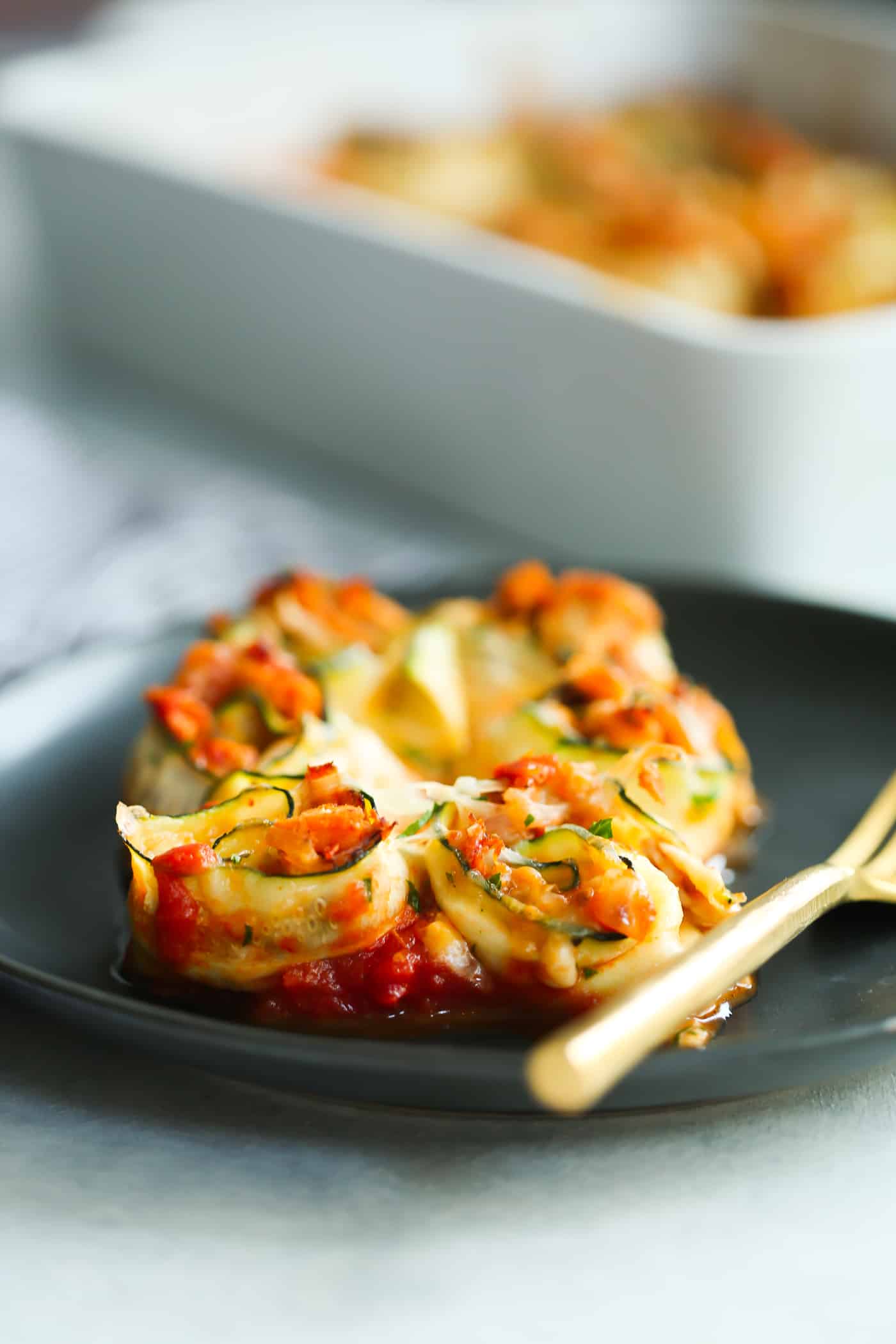 I guarantee that your entire family will enjoy this recipe. It needs only 4 ingredients: chicken breasts, tomato sauce, zucchini, and cheese!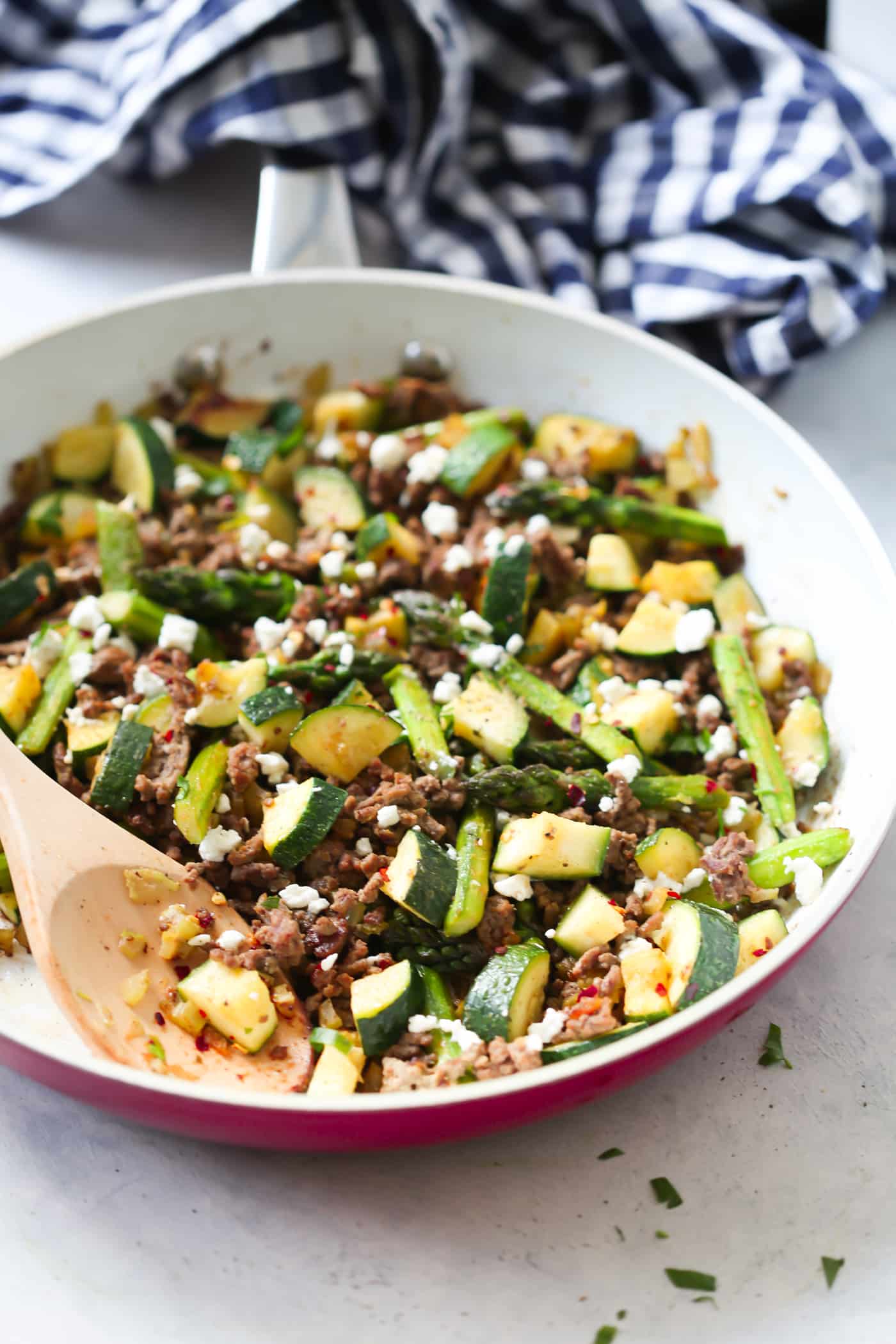 Just 3 words: DELICIOUS, EASY, QUICK!
This recipe is such a big deal that I don't even think I should call it a "salad." This is totally a complete and delicious meal. Perfect for lunch!
I always make this recipe when I have salmon leftovers. It's perfect for a quick lunch, and you'll feel very satisfied after eating it. Also, the dressing is very light, made with extra virgin olive oil, lemon juice, salt, and pepper. Delicious!!
Low-carb meatballs? Yes, pleaseeeeee! They are made with almond flour, and I promise they taste amazing!
You need this in your life! Please, try it!! Awesome flavour and gluten-free, too.
Give a healthy spin to your traditional shepherd's pie recipe by making it with mashed cauliflower.
---
If you like these 15 Super Easy Low-carb Dinner Recipes, please share them with your friends and family. Do you want to taste more? Subscribe to my newsletter, and follow Primavera Kitchen on Twitter, Pinterest, Instagram, and Facebook for all delicious recipe updates. As always, I really appreciate you stopping by.