What's for dinner? These keto dinner ideas will inspire you to make the most delicious and healthy meals to your whole family. They're all low-carb, high-fat, budget meals, quick and easy to make and keto-friendly.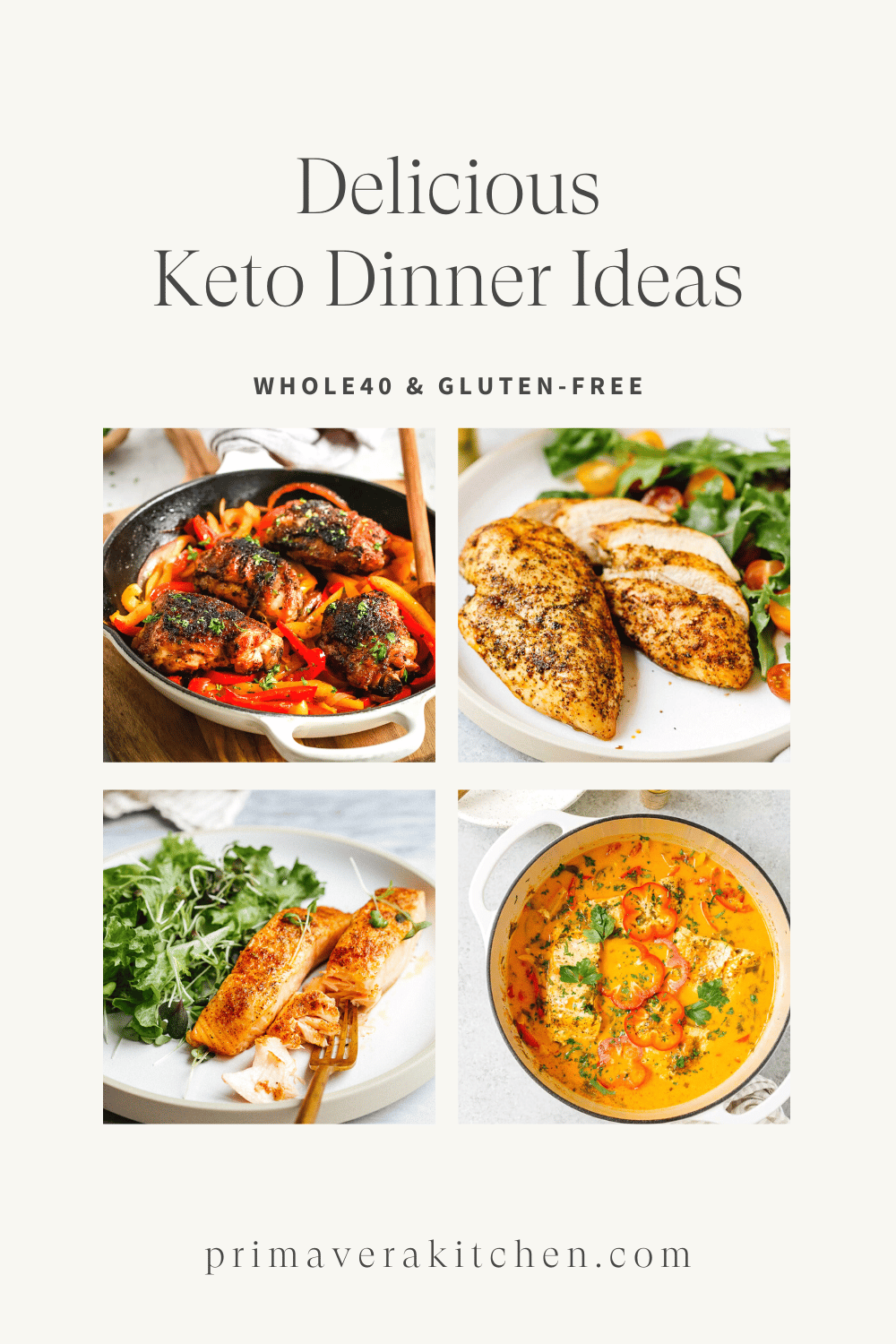 If you struggle about what to eat for dinner every week, this easy keto dinner ideas roundup will help you to make a delicious dinner everyday in less than 30 minutes. This selection of keto dinner recipes are easy and fast to make, requires only simple ingredients that you probably have on hands and take minimal prep time to create wow-worthy dinner keto recipes. You will also find casseroles, pork, tender chicken and seafood too.
These 30 easy dinner recipes are amazing and I'm sure you'll want to make again and again. The best part of these recipes is that they are healthy, but delicious that even the picky eaters will love them.
I'm sure that these keto dinner recipes will help you to implement the Keto diet easily. Try them all and let us know what do you think on the comments below. Happy Keto Dinner 😉
---
1. Keto 5-Ingredient Chicken Zucchini Boats: All you need are a few simple ingredients to make this delicious chicken zucchini boats recipe. Stuffed with chicken, homemade tomato pasta sauce, mozzarella cheese, and cheddar cheese and a little bit of parmesan cheese everyone will love this dish.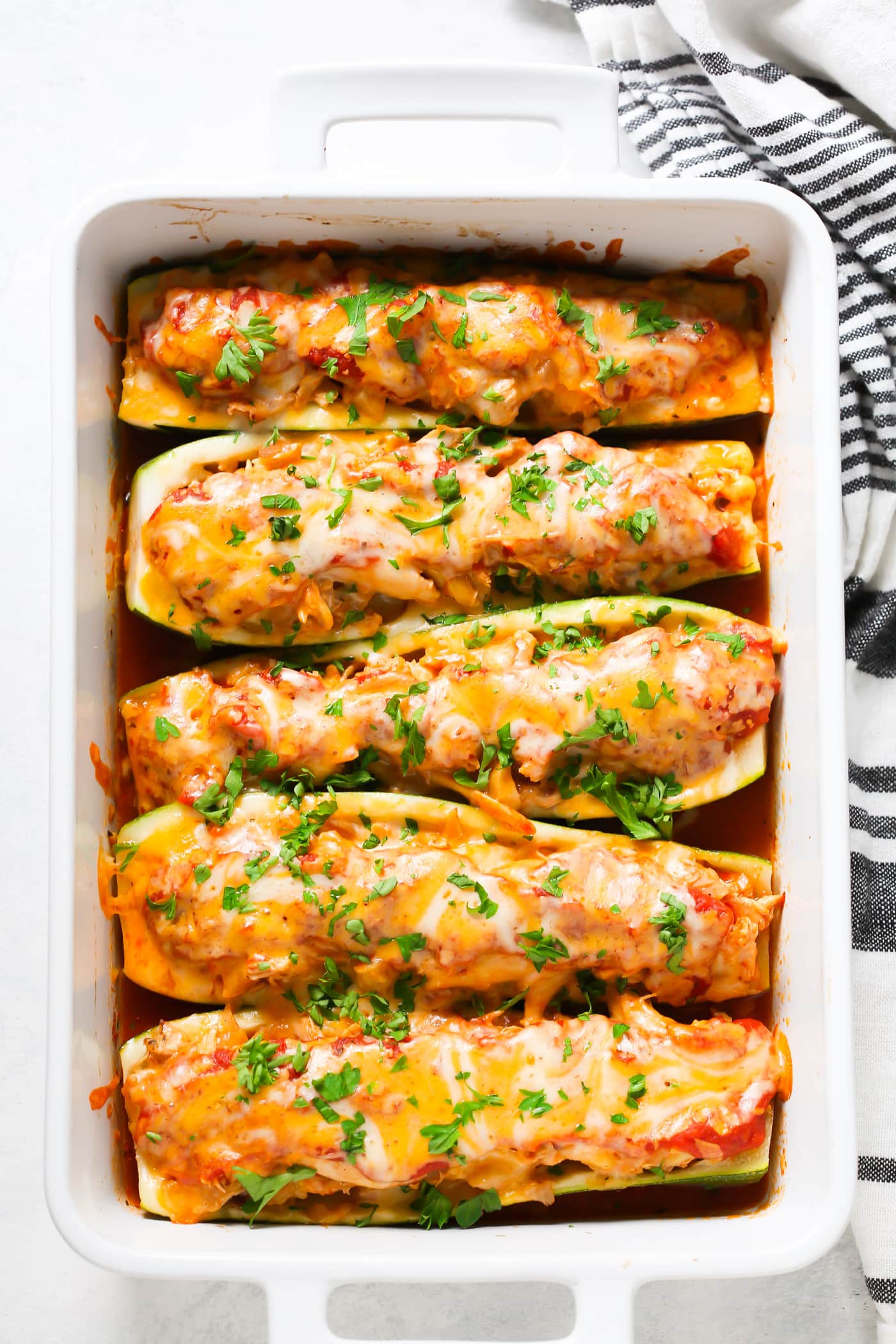 2. Instant Pot Keto Chili Recipe: If you're craving the flavors of traditional chili without the extra carbs, then make this Instant Pot keto chili recipe. The spices give it that authentic chili taste and cauliflower rice and ground beef gives it the perfect texture. I love to serve it on top of zucchini noodles.
3. Keto Instant Pot Short Ribs: Tender and flavourful, this short ribs recipe comes together so quickly in the Instant Pot. This short ribs recipe has no gluten, low in carbs, and is perfect for any occasion.
Subscribe for new recipes & a free e-cookbook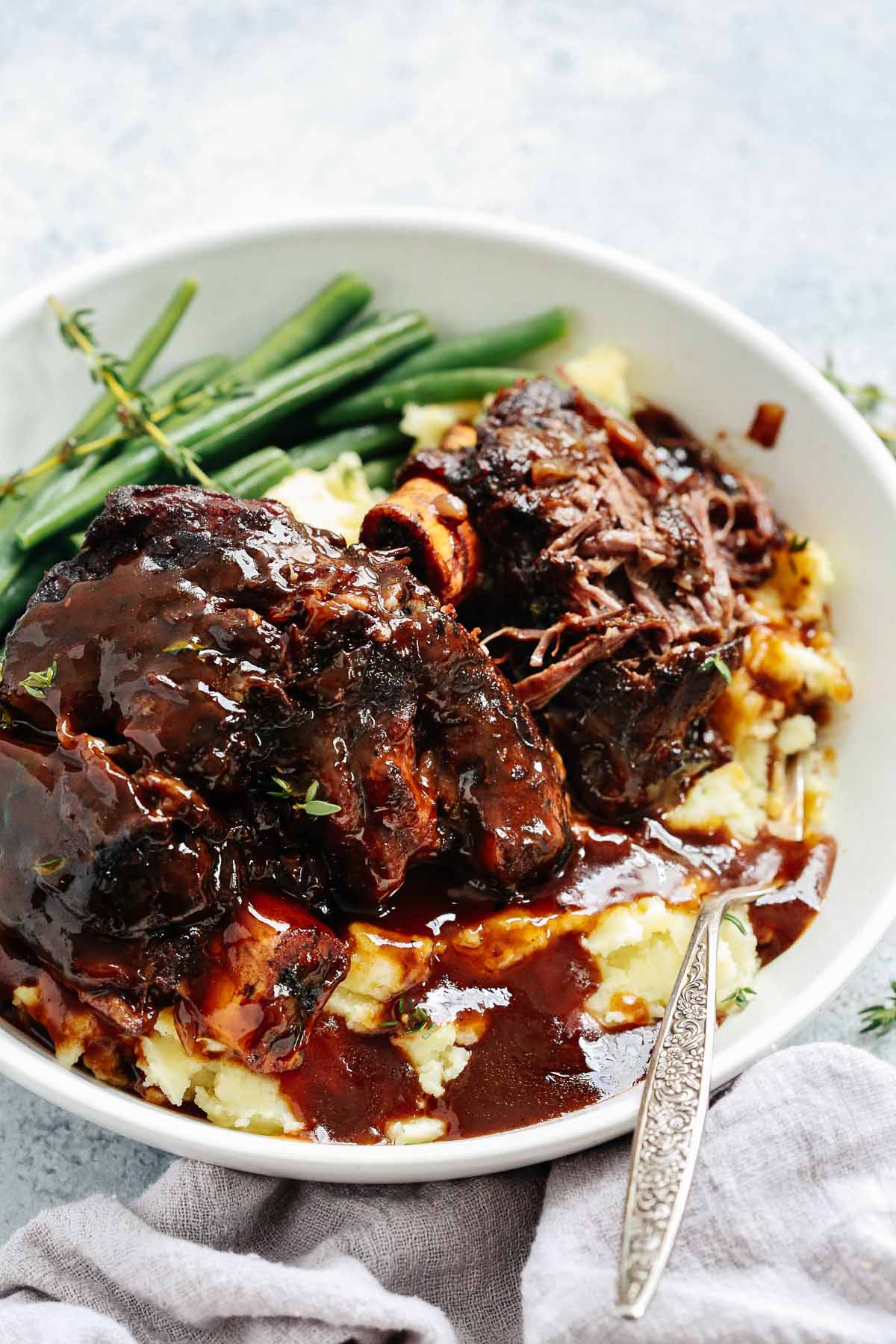 4. Keto Jambalaya Recipe: This is one of my fave easy keto dinner recipes. A combination of meat and shrimp cooked with vegetables, this keto-friendly jambalaya recipe comes together quickly and easily. Everything is cooked in one pot so clean up is a breeze.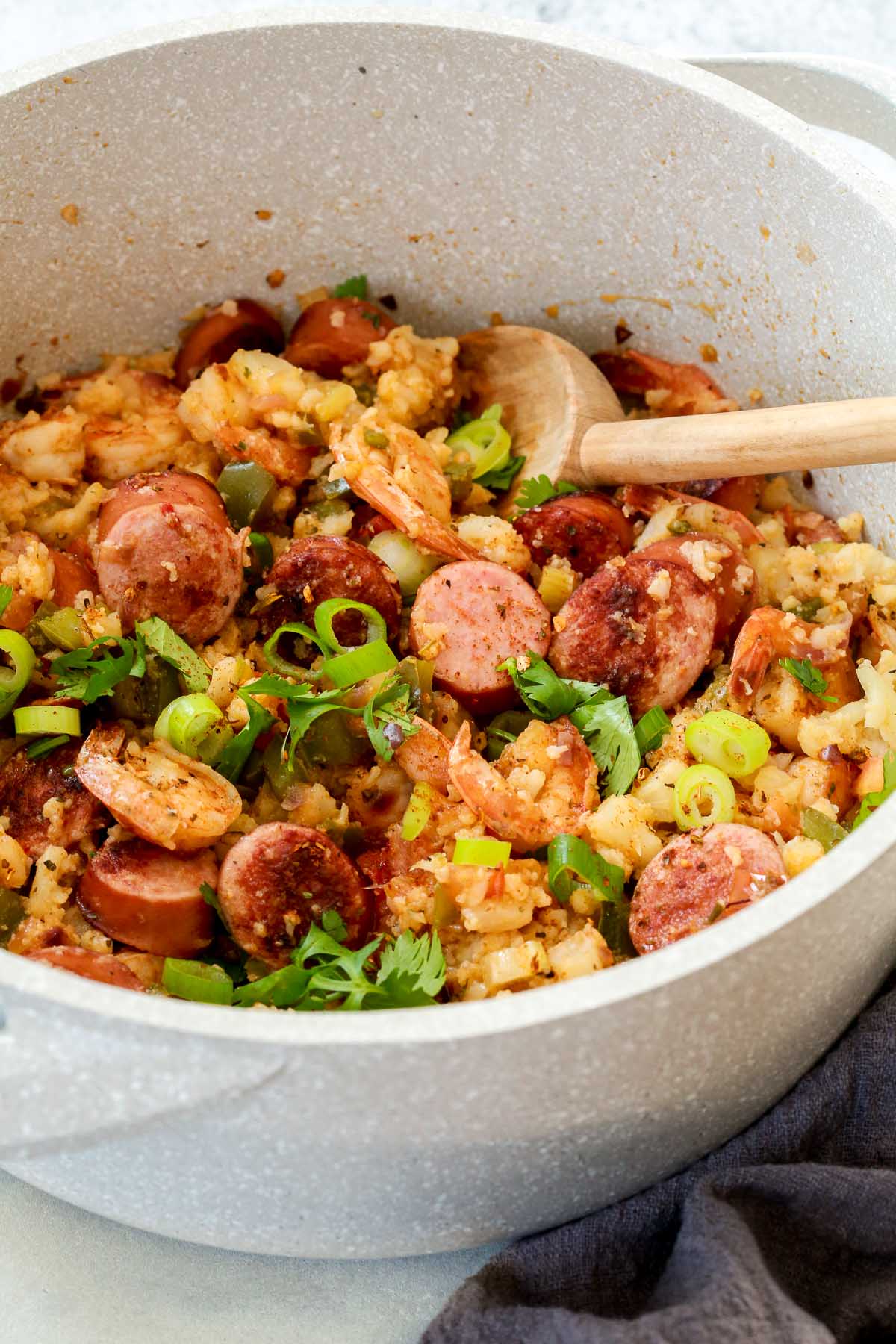 5. Keto Vegetable Beef Soup: This Instant Pot vegetable beef soup is a hearty recipe that comes together quickly in the pressure cooker. This is one of my favorites low carb dinner ideas for a cold day.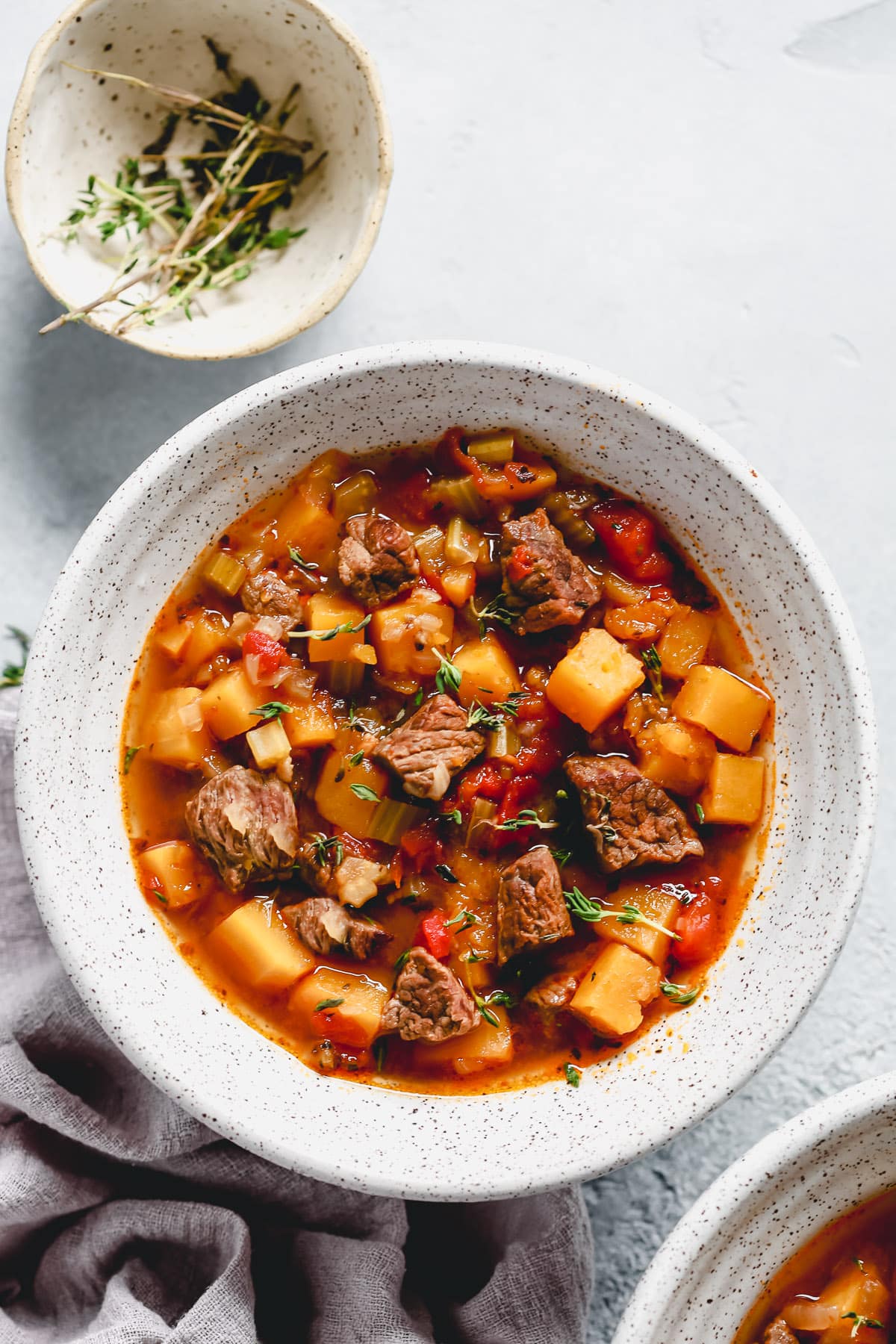 6. Keto Carnitas Meal Prep Bowls: Instant Pot carnitas are a quick and easy way to make carnitas. It's so simple to make this meal prep version to bring to work for a delicious and healthy lunch.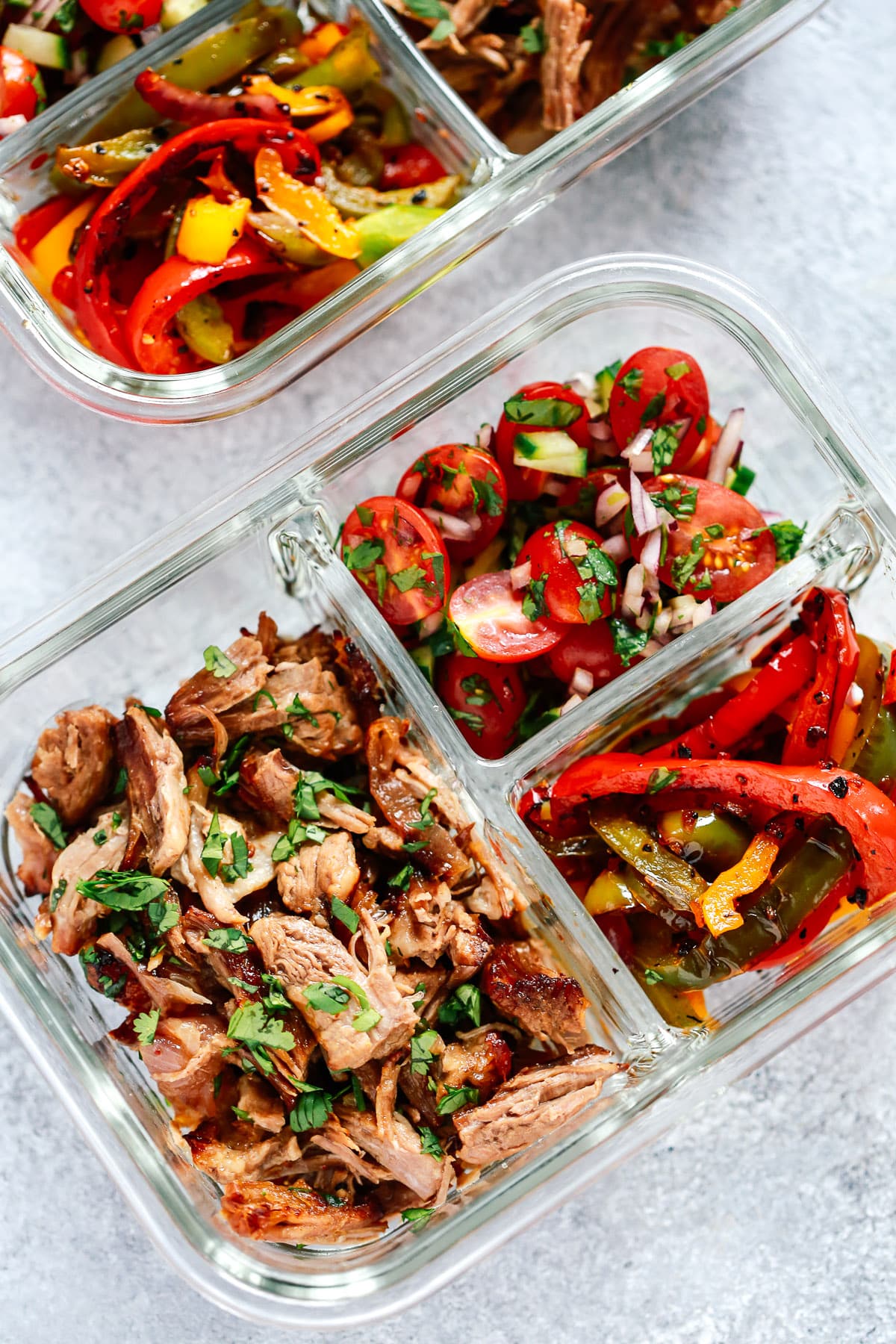 7. Keto Spicy Chicken and Cabbage with Zucchini: All you need are 15 minutes to make this chicken and cabbage meal prep. It's satisfying and filling, perfect for if you have a busy week ahead.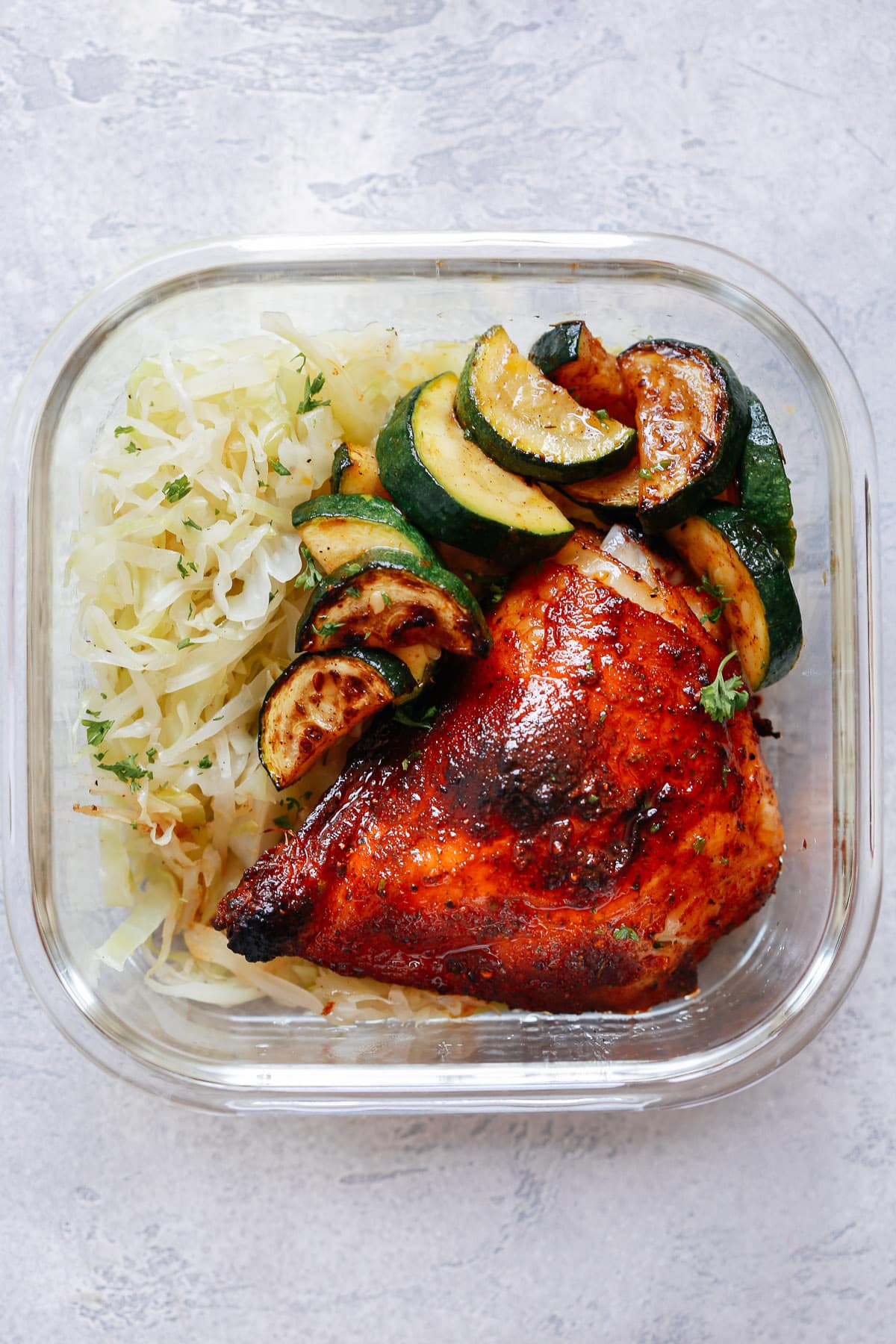 8. Keto Shrimp and Sausage Vegetable Skillet: Loaded with veggies and protein, this shrimp and vegetable skillet is a quick meal prep that'll keep you full all week. It's keto, low-carb, paleo, whoel30, and also gluten-free as well as being super flavourful.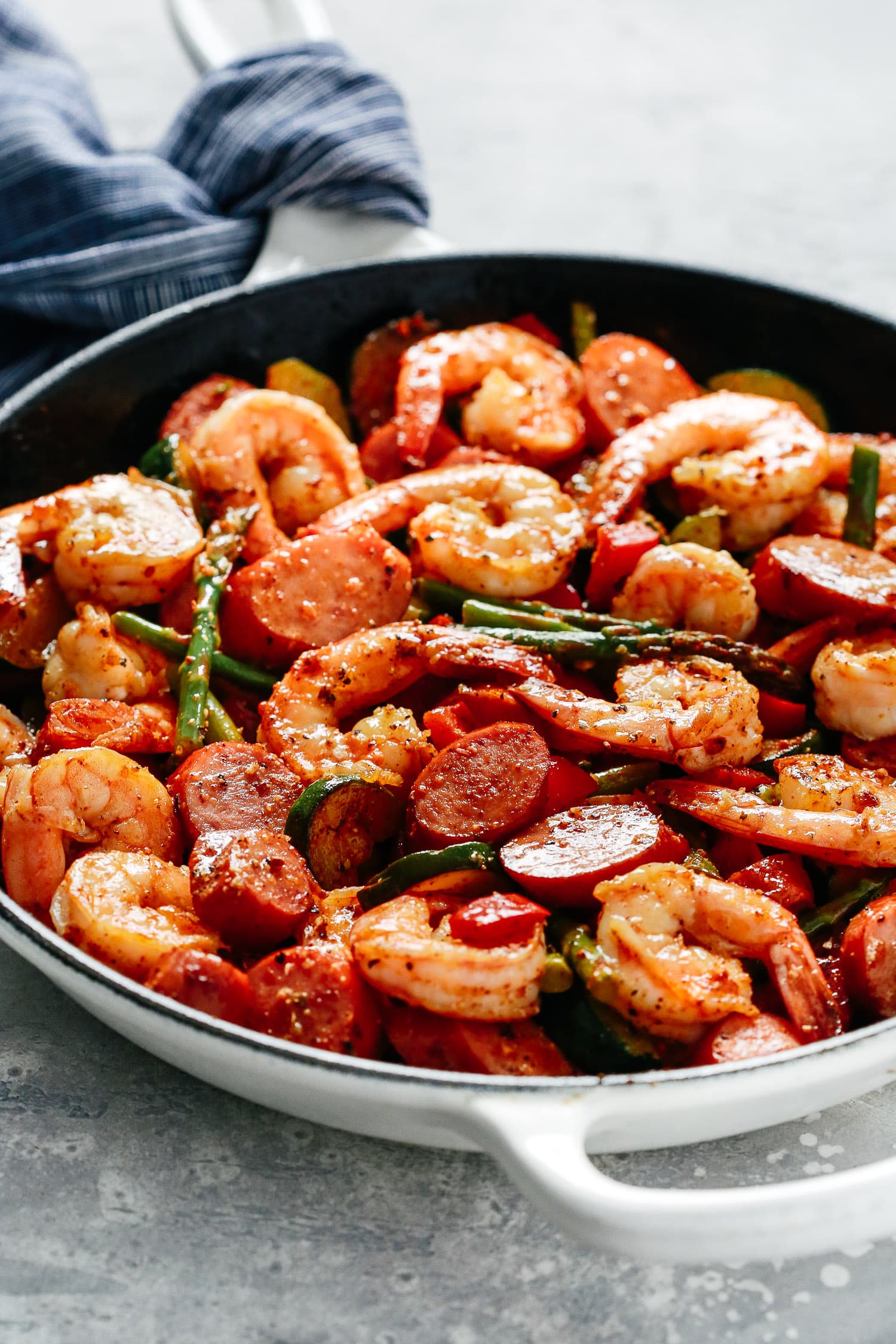 9. Keto Lettuce Wrap Sandwich: Healthy, fresh, and flavourful, this lettuce wrap sandwich is the perfect lunch. You only need a few ingredients and you can make it in just few minutes. For this recipe you can also replace mayo for cream cheese if you prefer.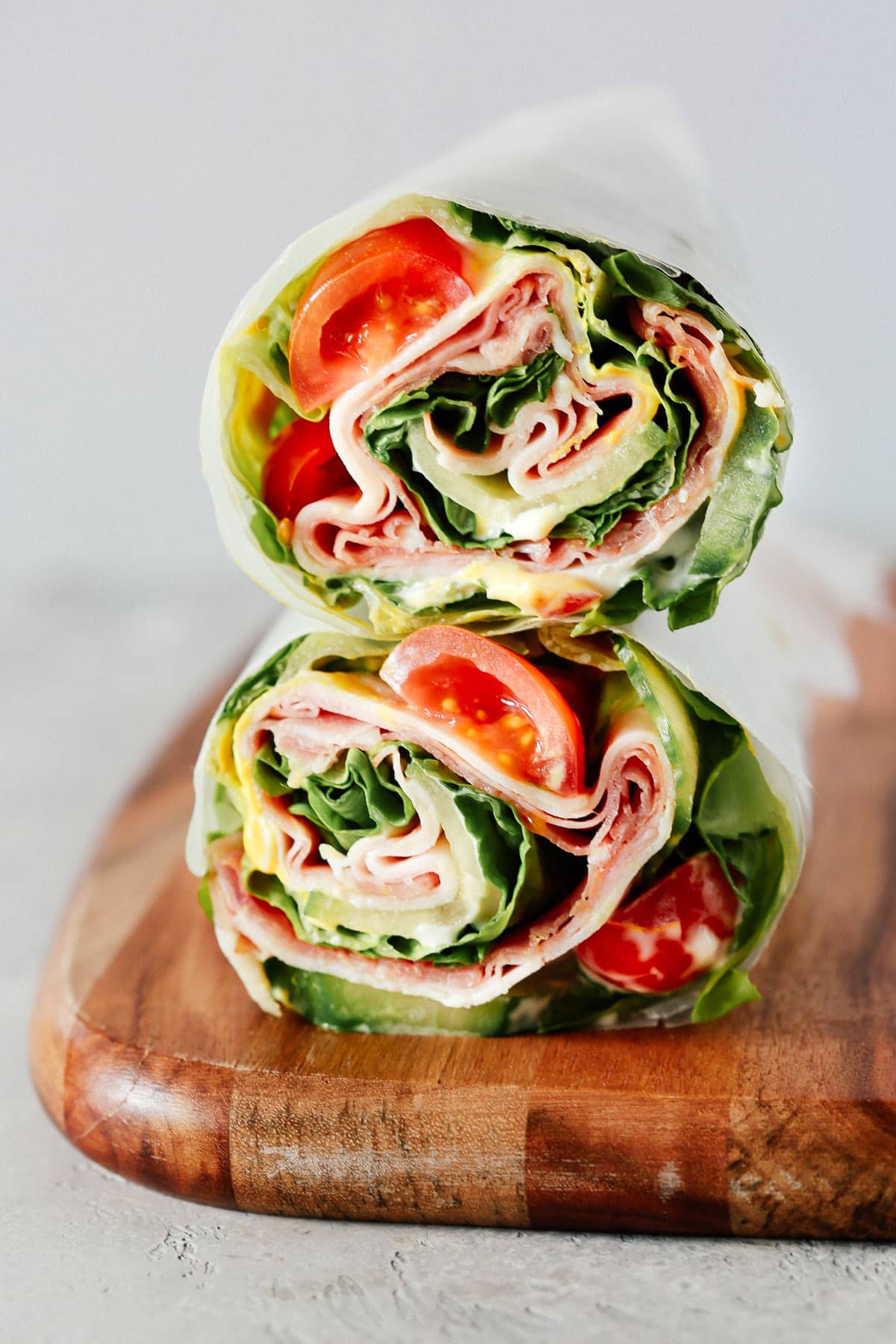 10. Keto Ground Turkey Skillet with Green Beans: Made in one pan, this ground turkey skillet with green beans makes for a delicious dinner. All you need are a few ingredients and you'll have dinner ready in no time.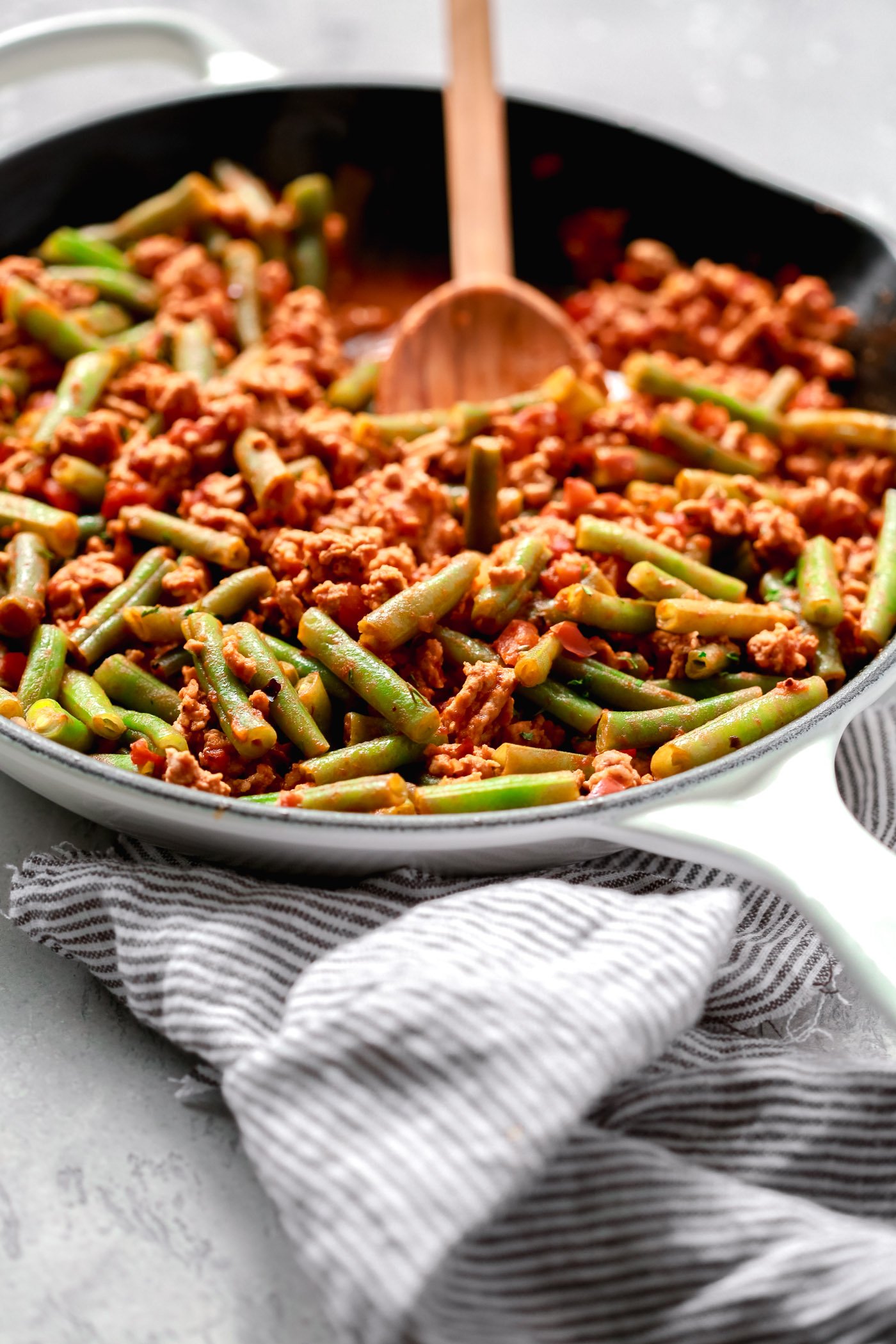 11. Keto Spicy Chicken with Cauliflower Rice: Nothing better than chicken and cauliflower rice! The best part? It's all made in one skillet! The easiest weeknight dinner.
12. Keto Spicy Chicken Meal-Prep Bowls: This is one of the most popular low carb recipes on PK. Chicken is a classic protein for meal prepping. This keto meal is prep is packed with spicy chicken, roasted green beans, broccoli, and mashed cauliflower.
13. Keto Spaghetti Squash With Meatballs: Instead of traditionally spaghetti, this delicious keto spaghetti with meatballs is made with spaghetti squash. All the classic spaghetti flavours, without the carbs! To keep it low-cab just replace breadcrumbs for almond flour.
14. Keto Pesto Spaghetti Squash with Shrimp: Satisfying, filling, and flavourful, this keto-friendly pesto spaghetti squash with shrimp is a low-carb version of a classic. With a homemade pesto, this is a great healthy alternative to regular pasta.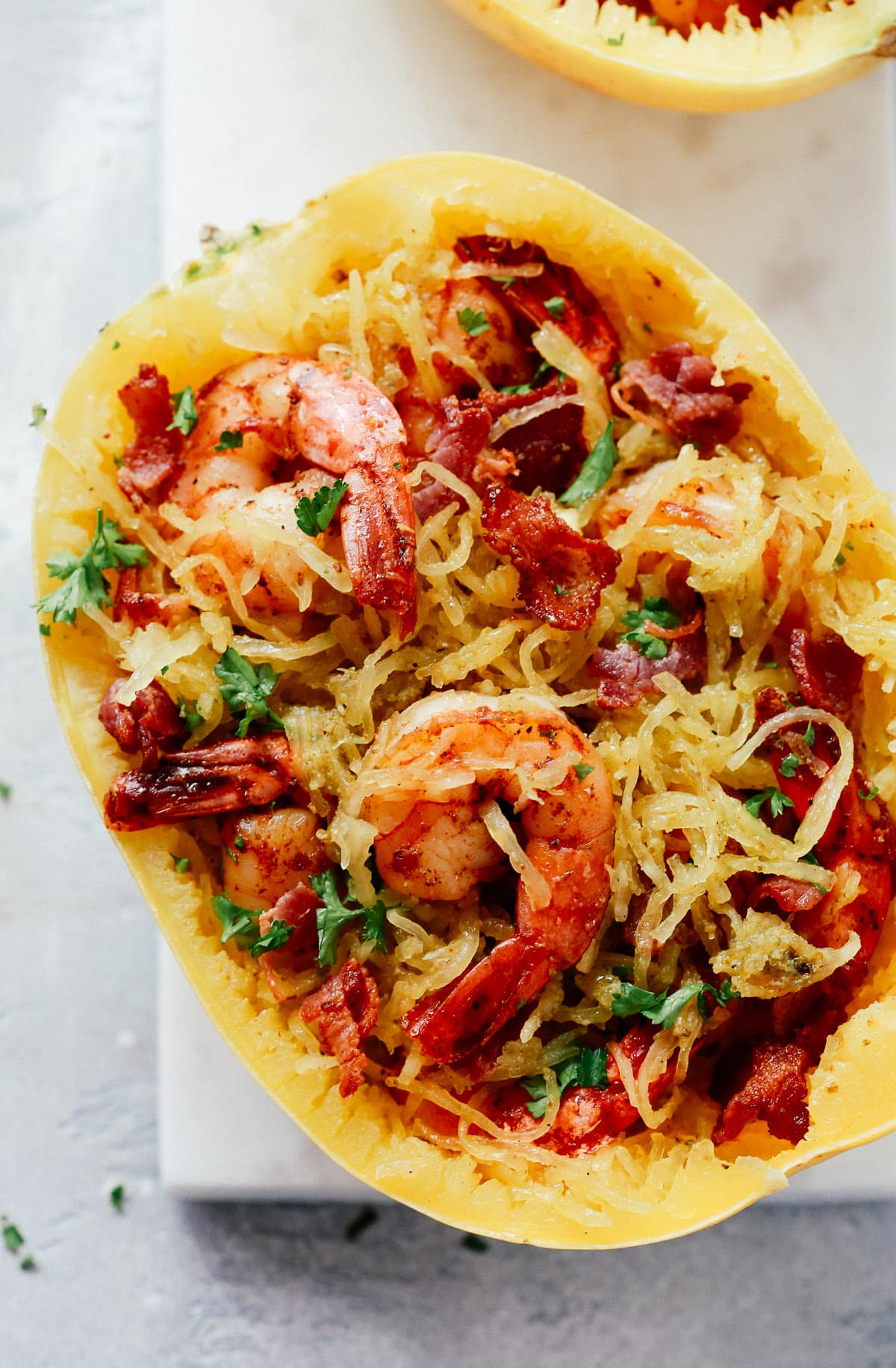 15. Keto Butternut Squash Chili: Made with no beans, this buttrnut squash chili is just as hearty and filling as regular chili. It's thick, rich, and satisfying. Perfect for a weeknight dinner or a family gathering.
16. Keto Gound Beef Taco Salad: This is a classic quick and easy meal for lunch. Loaded with tomato salsa, avocado slices, lettuces, and taco seasoned ground beef, this will be your new go-to meal.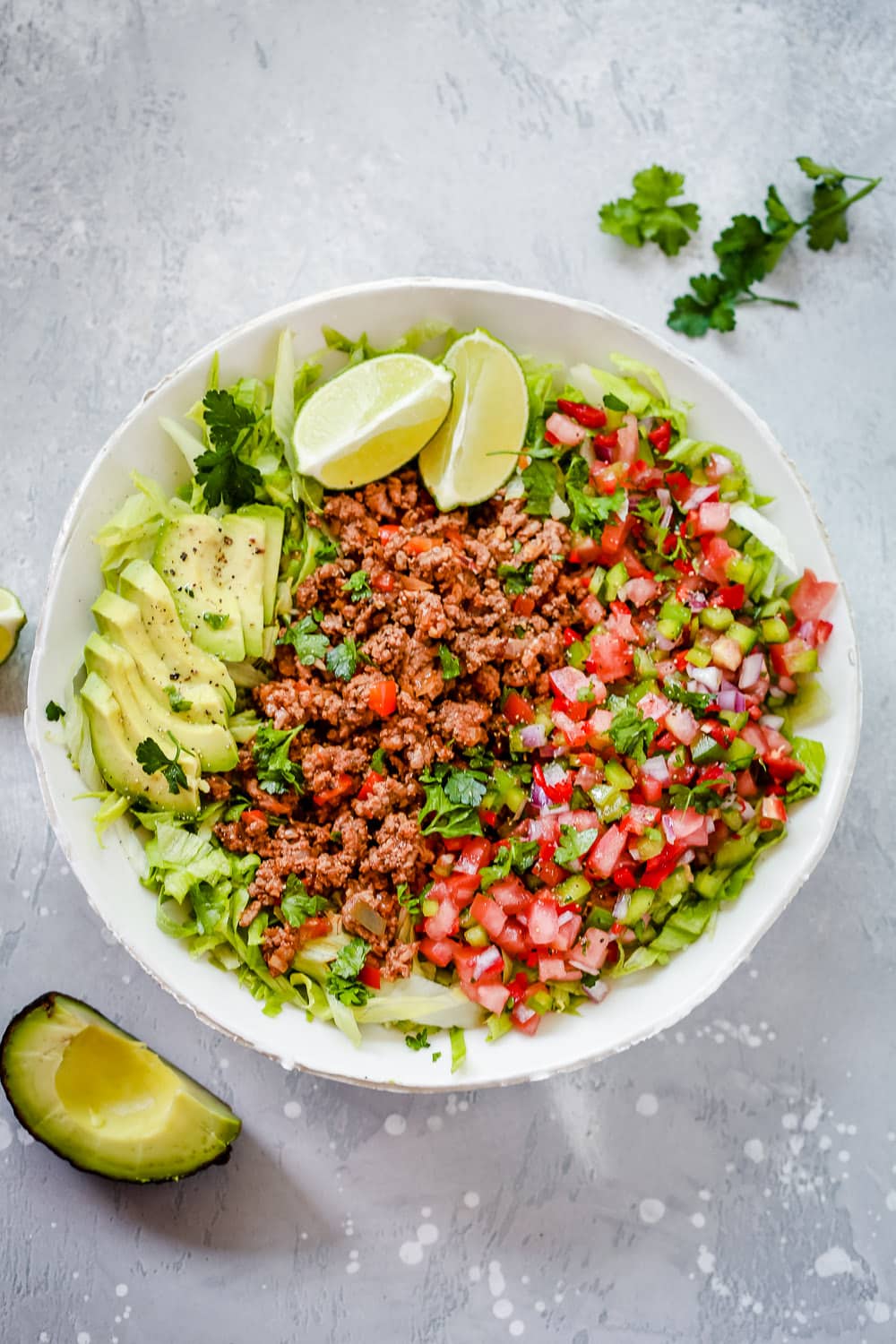 17. Keto Spicy Green Beans Chicken Skillet: All you need is one pan to make this easy chicken and green beans recipe. Seasoned with paprika, garlic powder, and red hot pepper, this is an easy weeknight dinner.
18. Keto Baked Chicken with Brussels Sprouts: Loaded with flavor from the garlic, lemon, Dijon marinade, and crispy bacon, this baked chicken with brussels sprouts recipe is super easy to throw together. It's the perfect fall dinner everyone will love.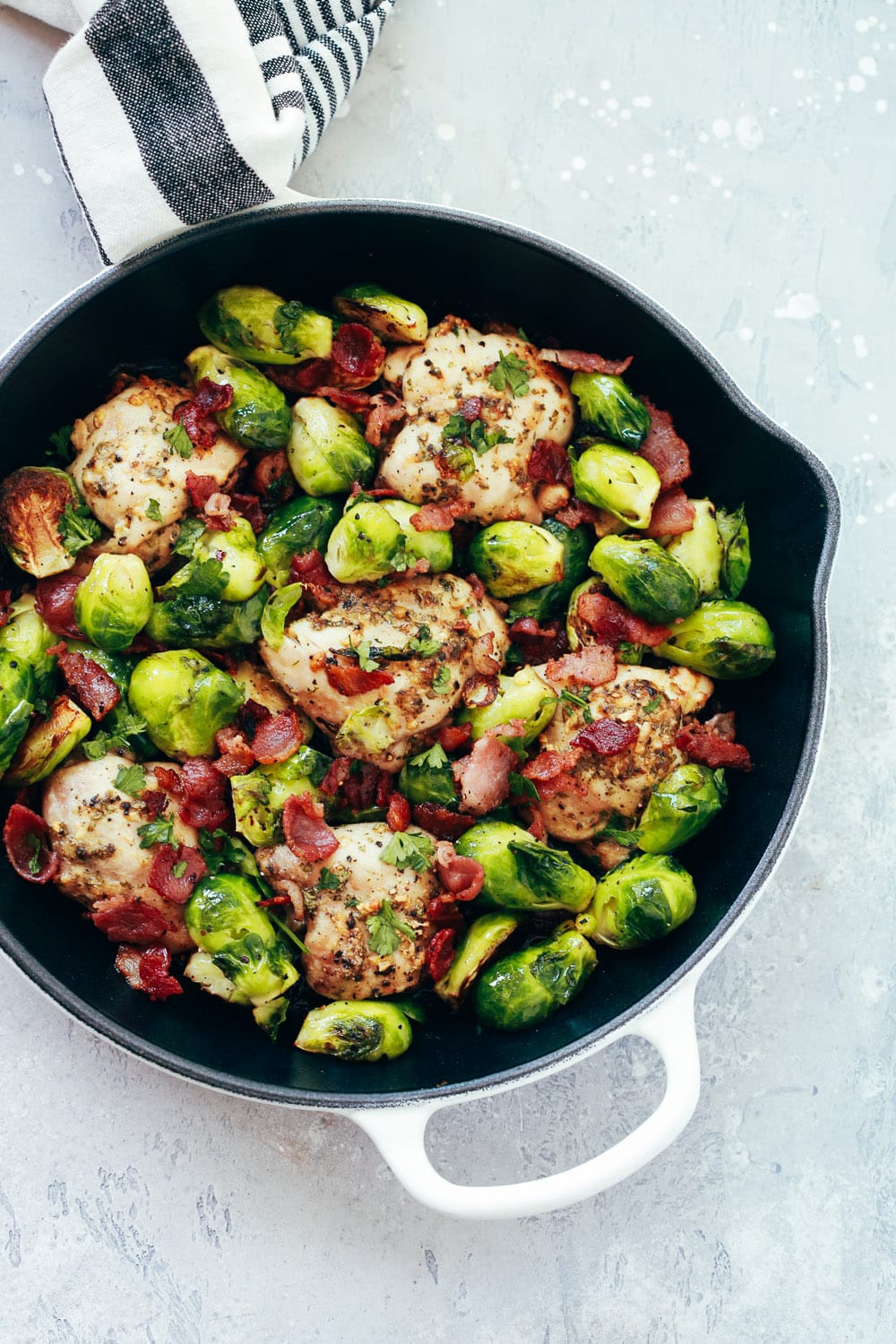 19. Keto Pan Seared Steak with Mushrooms: A classic combination, you can serve up this pan seared steak with mushrooms for date night or just a regular weeknight dinner. It's an easy skillet recipe made in 15 minutes.
20. Keto Shrimp Vegetable Skillet (Meal Prep): Loaded with veggies, flavourful spices, and shrimp, this shrimp and vegetable skillet is such an easy meal to make. Ready in less than 30 minutes and done in one pan, you'll have dinner ready in no time.
21. Keto Low-carb Bunless Burgers: Made with ground beef, paprika, chili powder, cumin and garlic, this keto bunless burger recipe is the perfect low-carb way to satisify your burger cravings.
22. Keto Salmon Burgers with Avocado Coleslaw: You will love this salmon burger recipe. It's easy, quick, and healthy! Even better, it's made in 20 minutes.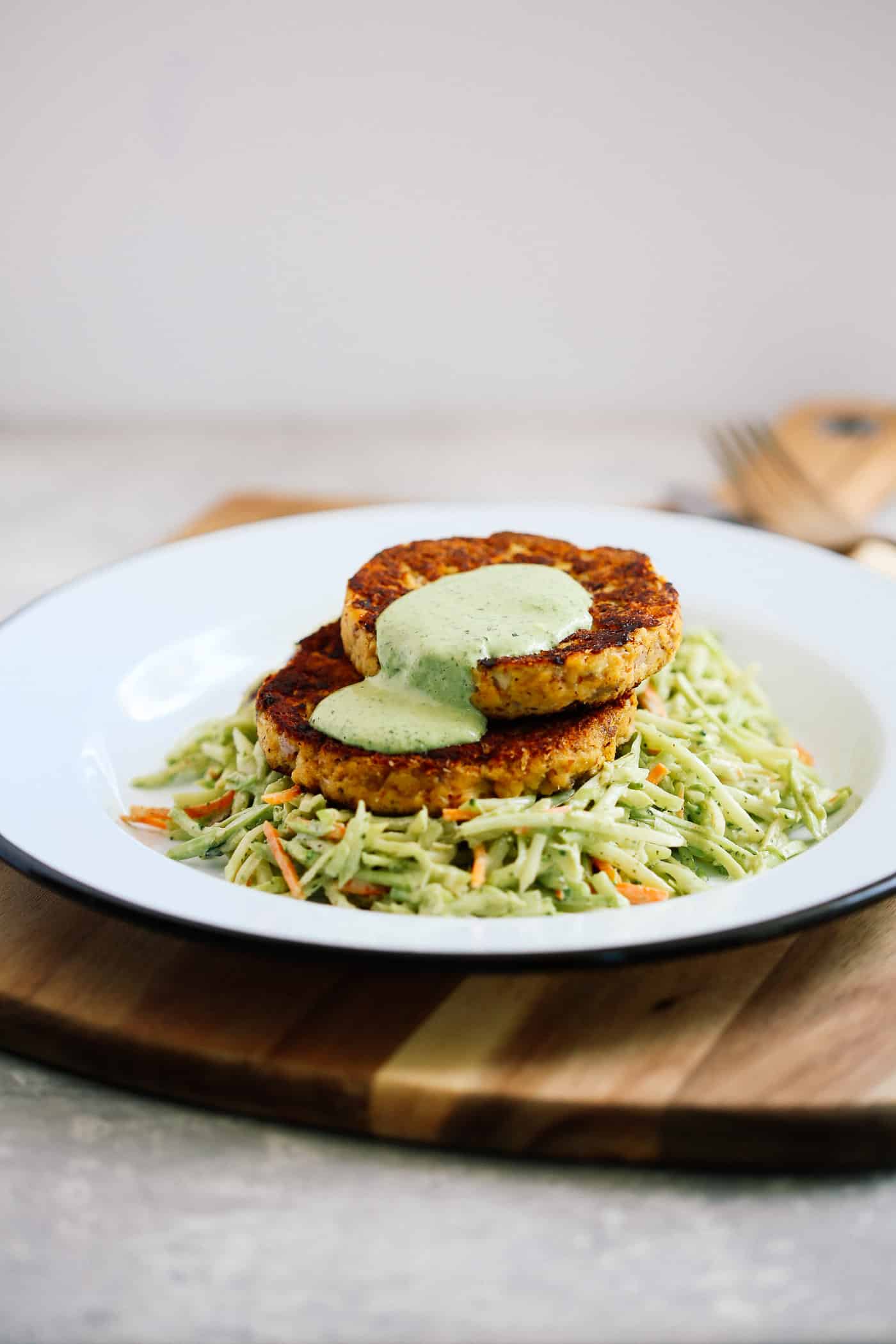 23. Chimichurri Shrimp Broccoli Skillet: You will love this chimichurri shrimp broccoli skillet. It's an easy and quick one-pan meal for your busy weeknight dinner. The chimichurri is so flavourful and goes so well with the shrimp and broccoli.
24. Keto Chimichurri Chicken Green Beans Skillet: This chimichurri chicken and green beans skillet is such a delightful weeknight meal. It comes together in one skillet and the sauce is so flavourful! Everyone will love it.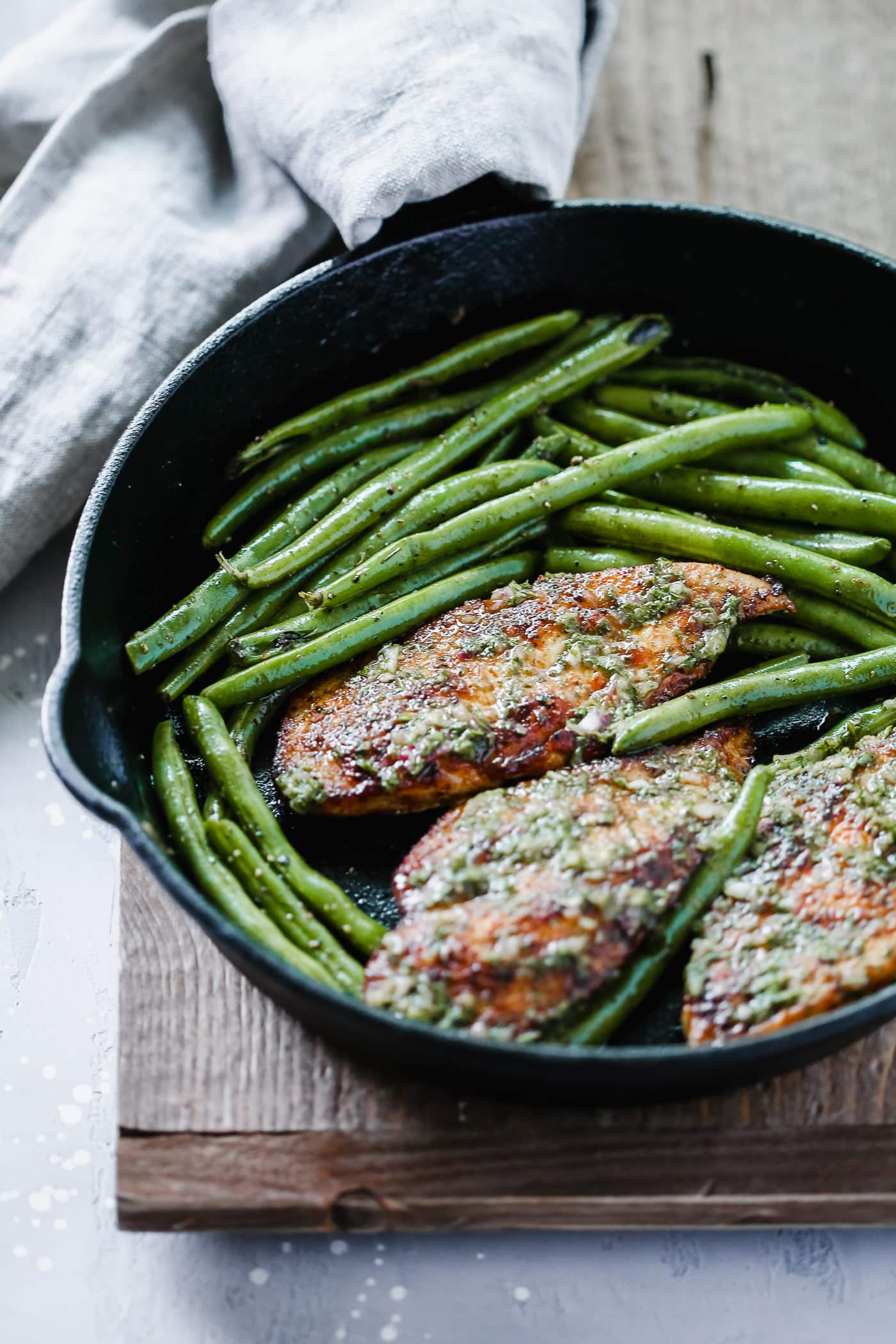 25. Keto Grilled Chicken Avocado Salad: There's nothing more filling and satisfying than this grilled chicken avocado salad. Full of protein and healthy fats, this salad is far from boring. Perfect for meal prepping or lunch at home.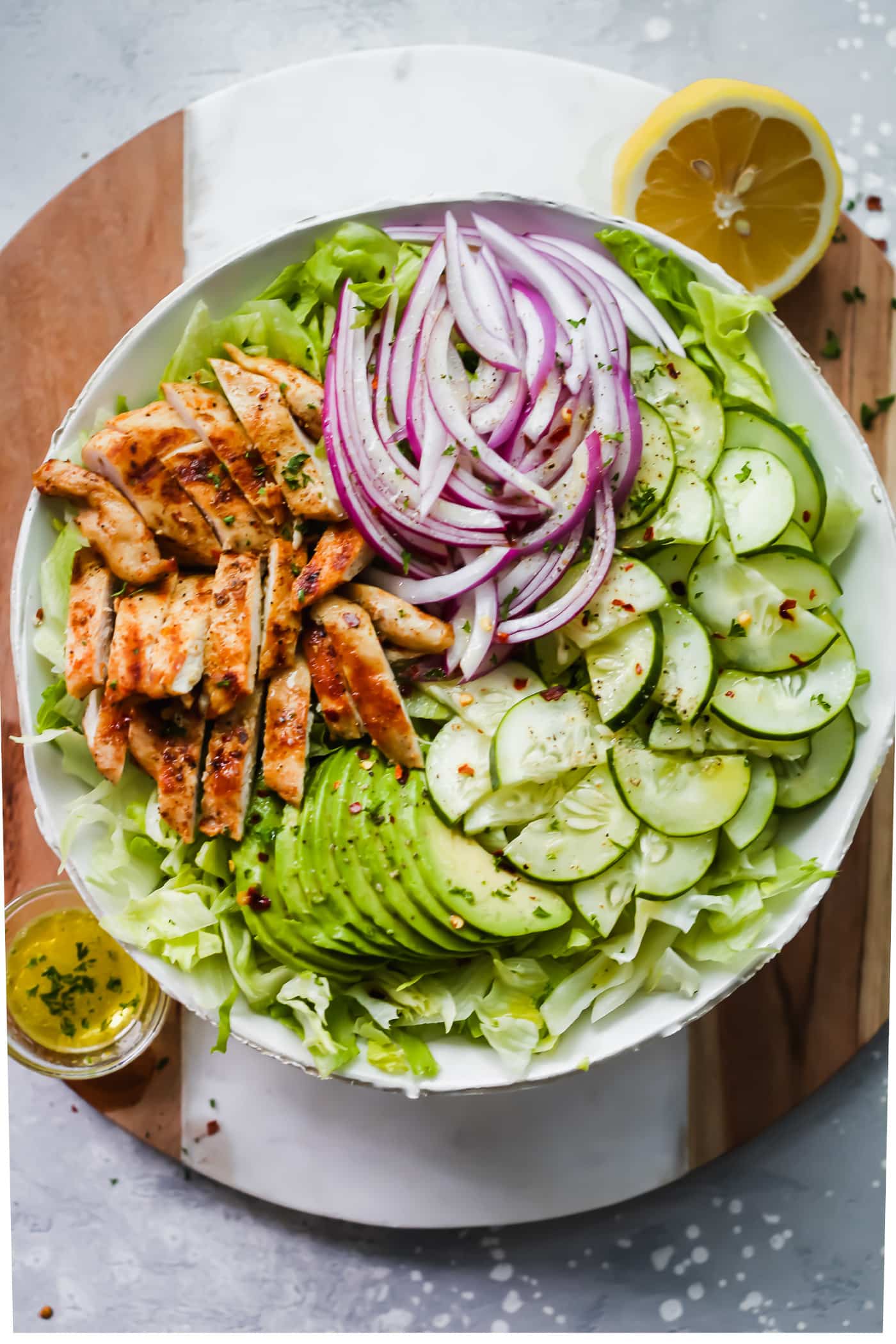 26. Keto Garlic Shrimp Asparagus Skillet: Perfect for a busy weeknight, is one pan meal comes together in less than 30 minutes. Also gluten-free, Whole30, and paleo-friendly, this garlic shrimp asparagus skillet is so simple but flavourful.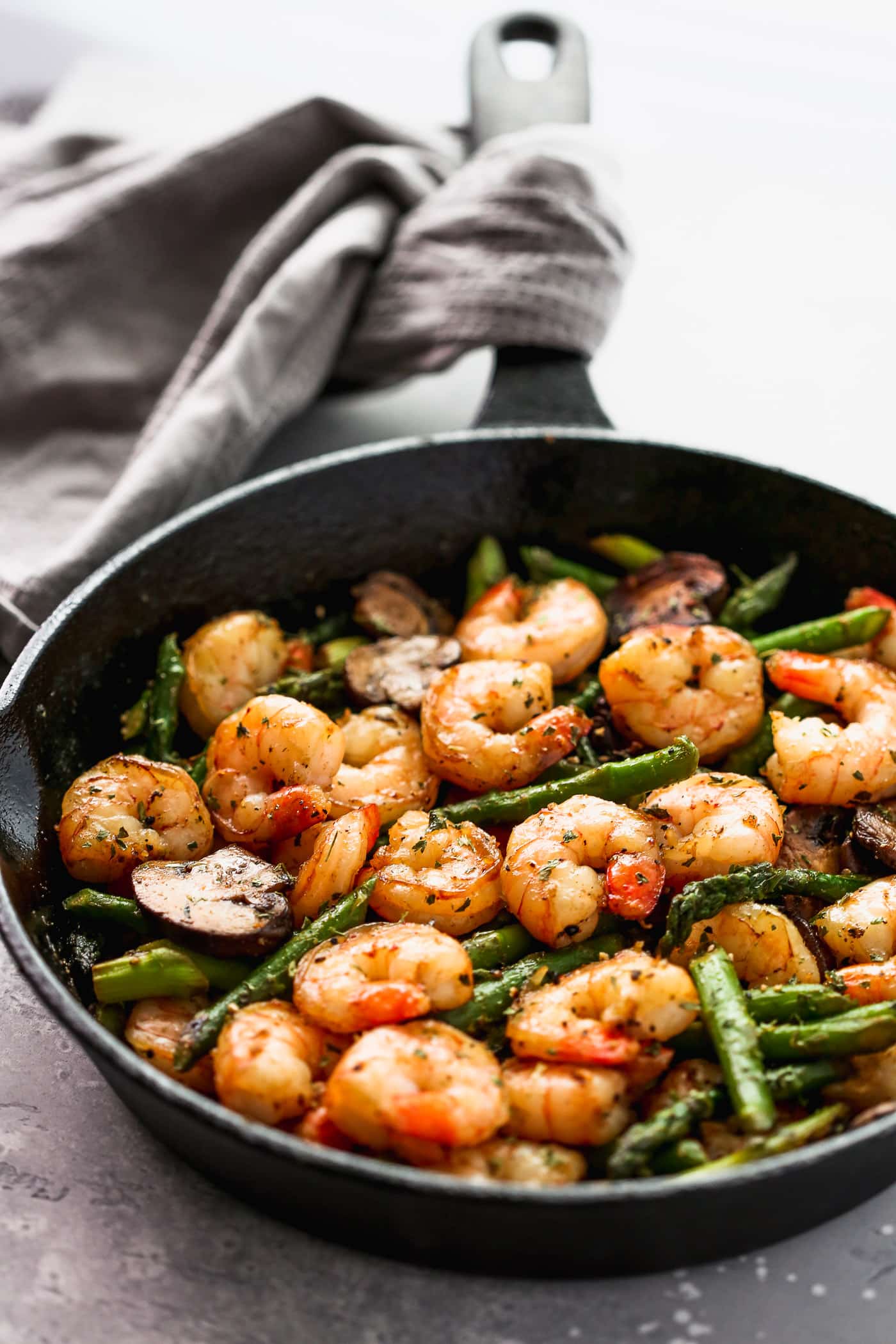 27. Keto Eggplant Lasagna: If you're craving lasagna but don't want to load up on the carbs, this eggplant lasagna is a delicious keto-friendly version that everyone will love. Loaded with eggplant and cheese, you won't even miss the noodles.
28. Keto Ground Turkey Cauliflower Rice Veggie Bowls: For an easy meal prep, try these ground turkey and cauliflower rice veggie bowls. They're easy, filling, and packed with healthy goodness.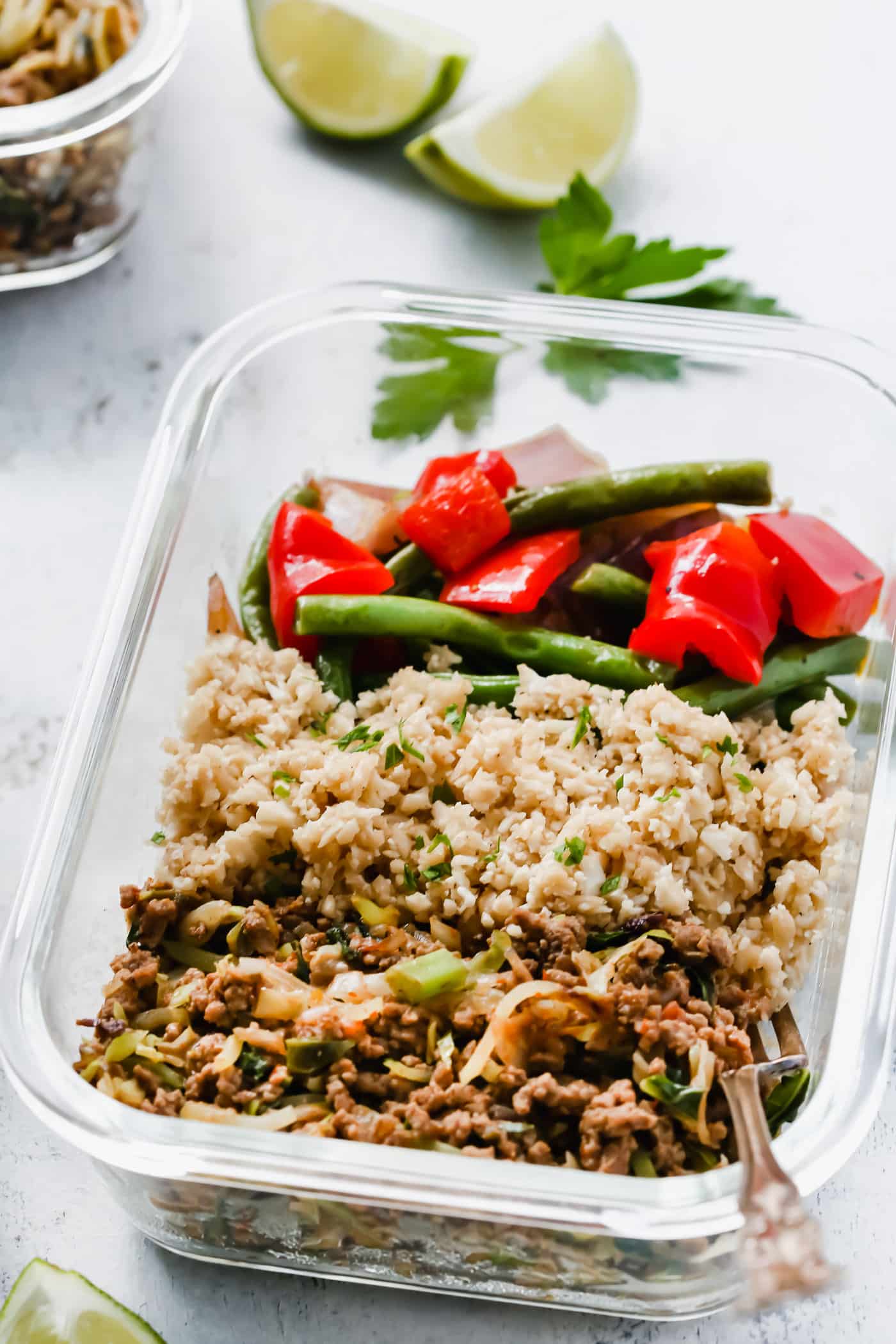 29. Keto Pan Shrimp with Cherry Tomatoes and Asparagus: Bright, fresh, and flavourful, this shrimp with cherry tomatoes and asparagus recipe is so delicious. Make it in less than 30 minutes for a tasty lunch all week.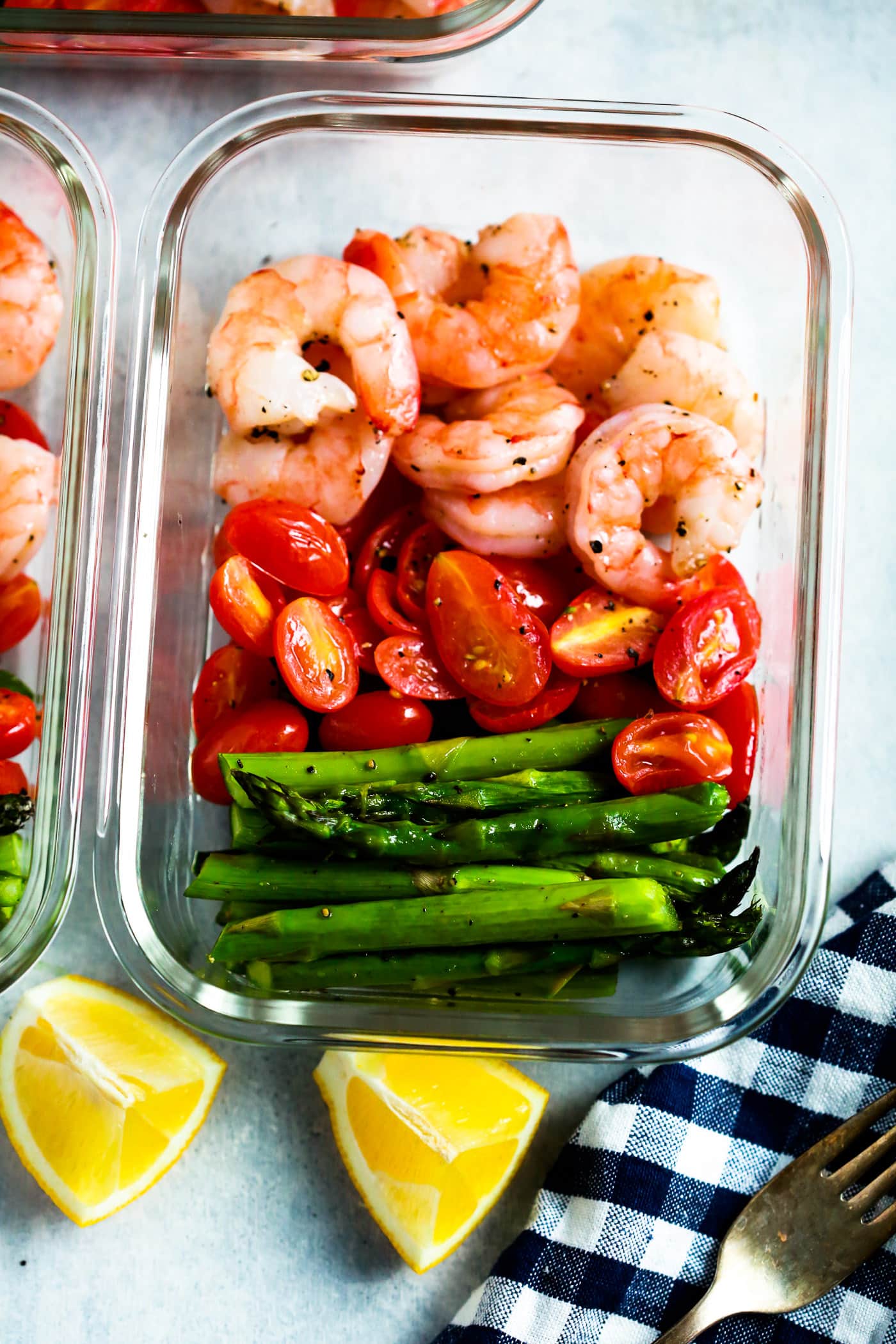 30. Keto Ground Beef Butternut Squash Kale Soup: Made in one pot, this ground beef butternut squash kale soup comes together so quickly and easily. Healthy, flavourful, and filling, you'll love how simple but tasty this soup is.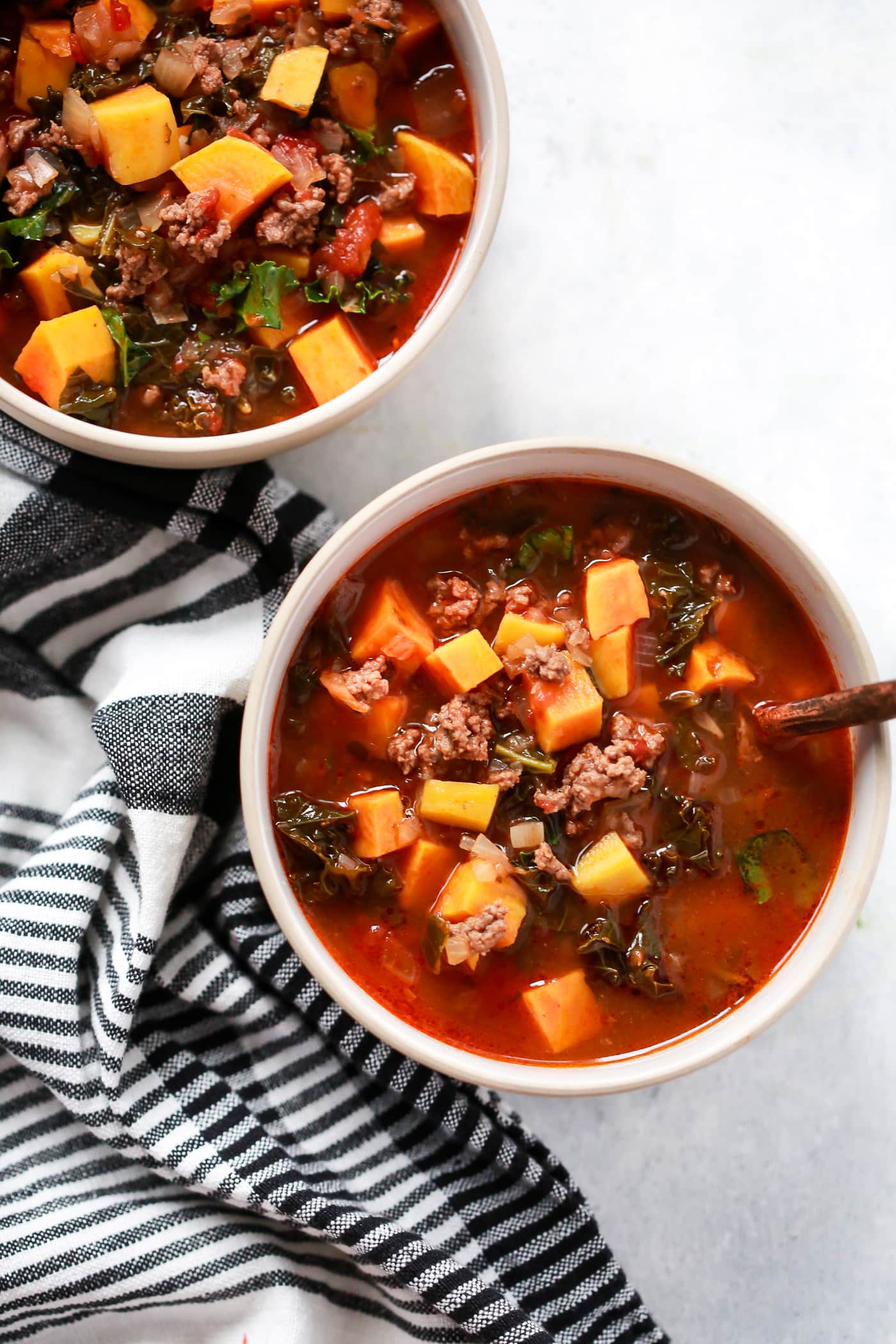 Did you make any of these healthy keto dinner recipes? If so, don't forget to take a photo and post it to Instagram, tag @primaverakitchen and hashtag #primaverakitchen.
Enjoy!