These 45 One-Pan Dinner Recipes for Busy Weeknights are so easy and quick to make. They're also healthy and loaded with lots of veggies. Made in just one-pan, clean up is a breeze!
Here on Primavera Kitchen, we are huge advocates of delicious homemade meals. However, figuring out what to make and then cooking day after day can be really stressful and tiring, especially when you don't have much time to cook. After a hard day of work and a long commute to get home the last thing we want is to take more than 30 minutes to make our dinner. I get that and that's why I created this recipe roundup for you.
I've compiled a list of 45 one-pan dinner recipes for busy weeknights that are uncomplicated, healthy, and loaded with vegetables. We love one-pan recipes because not only is it easy to make, clean up is a breeze since at most you're using your pan or pot and a cutting board to prep your ingredients. Just make your way down the list of one pot meals here whenever you need an idea on what to make!
What is a One-Pan Meal?
So what is a one-pan meal? We use the term pan here a little broadly as one pan can be a traditional pot, an Instant Pot, a Dutch oven, a sheet pan, a skillet, a cast iron, and more. As long as the entire recipe only requires one cooking vessel, it falls under a one-pan meal!
What Do I Use to Cook These Meals In?
I recommend getting a quality heavy bottomed pot such as a Dutch oven or a cast-iron pan. However, it's up to you to use what you have on hand since these recipes can be adapted to different pots and pans. Some of these recipes might be for an Instant Pot but can be adapted for the stovetop.
Can These Recipes Be Meal Prepped?
Yes! A majority of these one-pan recipes can be meal prepped! Make your Sunday meal prep less stressful and faster with these one-pan meals. Simply divide up the recipes into your meal prep containers and once cooled, store in your fridge. You'll have your lunches or dinner ready in a jiffy on the weekdays!
What Type of Recipes Are These?
The one-pan recipes chosen are all healthy recipes that your whole family will love! If you've got guests, these recipes also fall under other categories such as paleo, keto, Whole30, gluten-free, etc so they're super accommodating for everyone.
---
One-Pan Dinner Recipes
One Sheet Roasted Chicken and Vegetables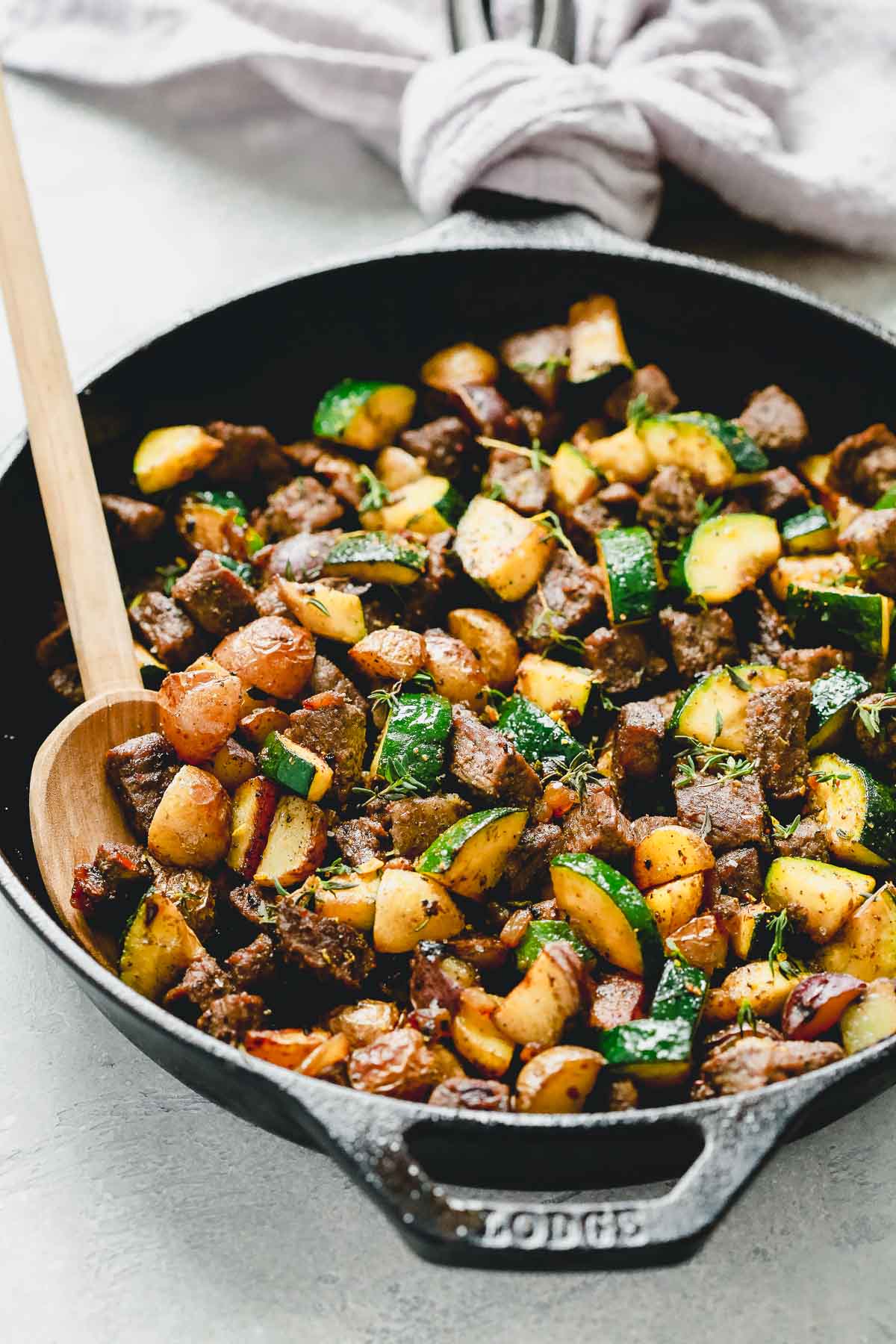 Quick Beef and Zucchini Skillet
Cabbage and Sausage Skillet Recipe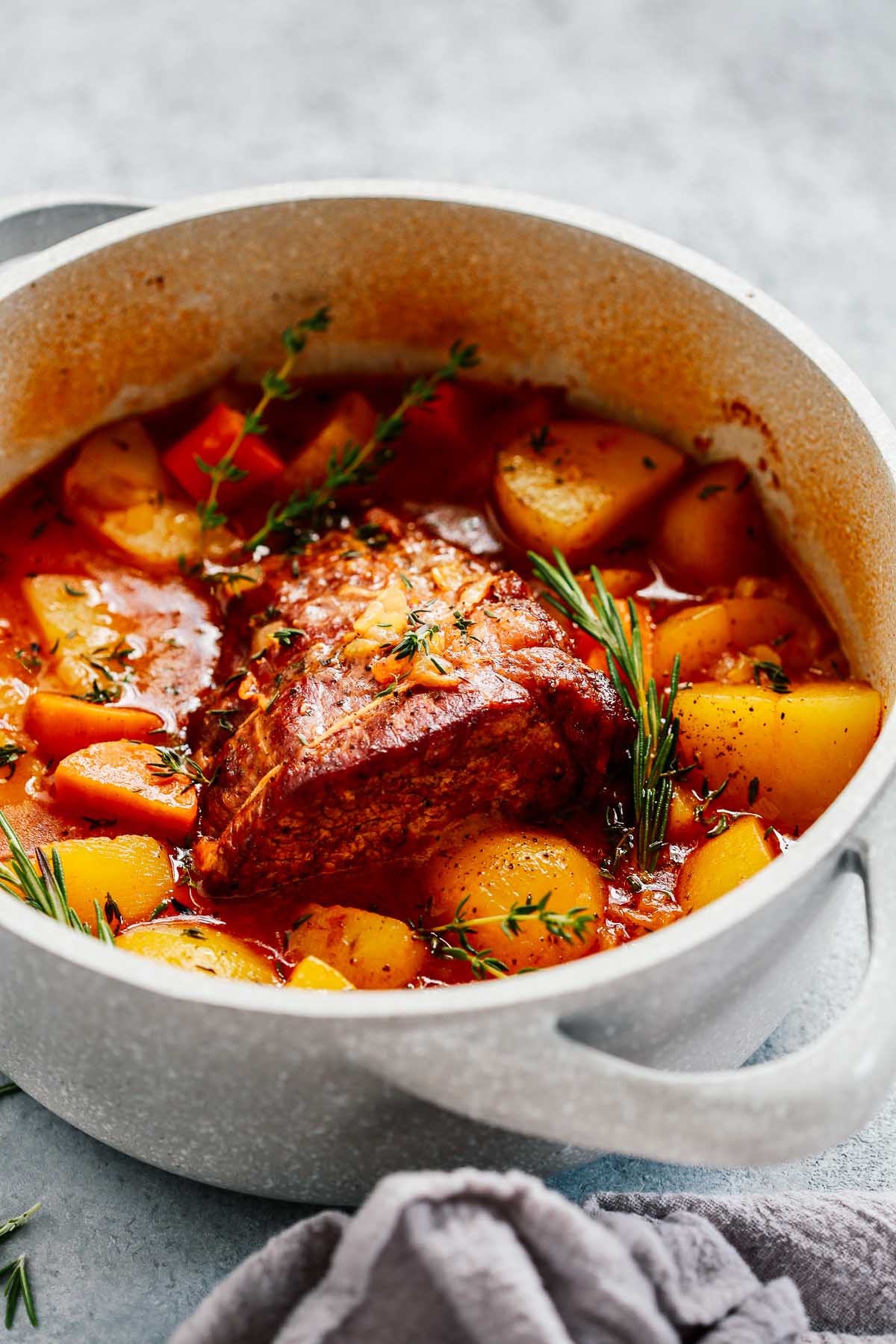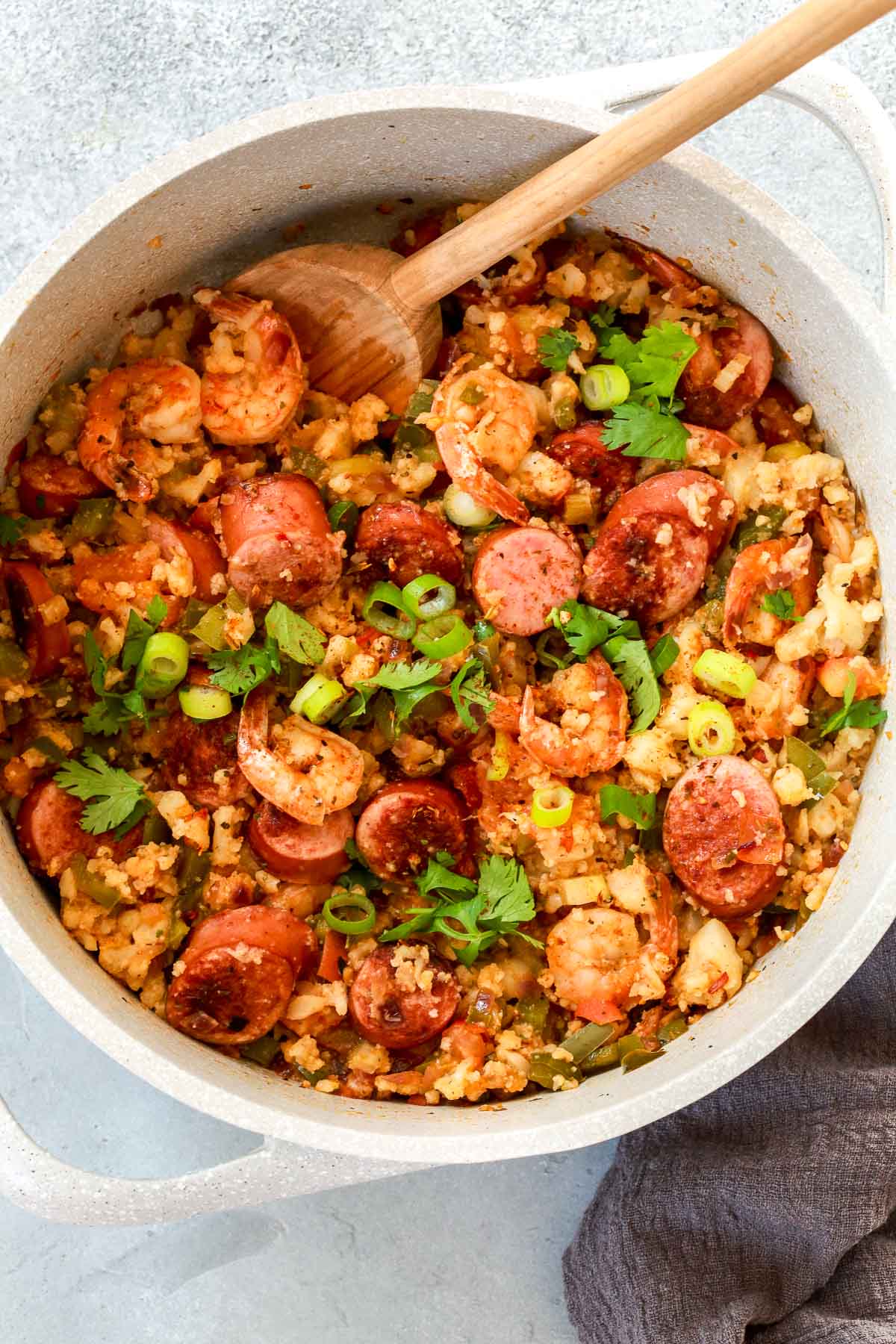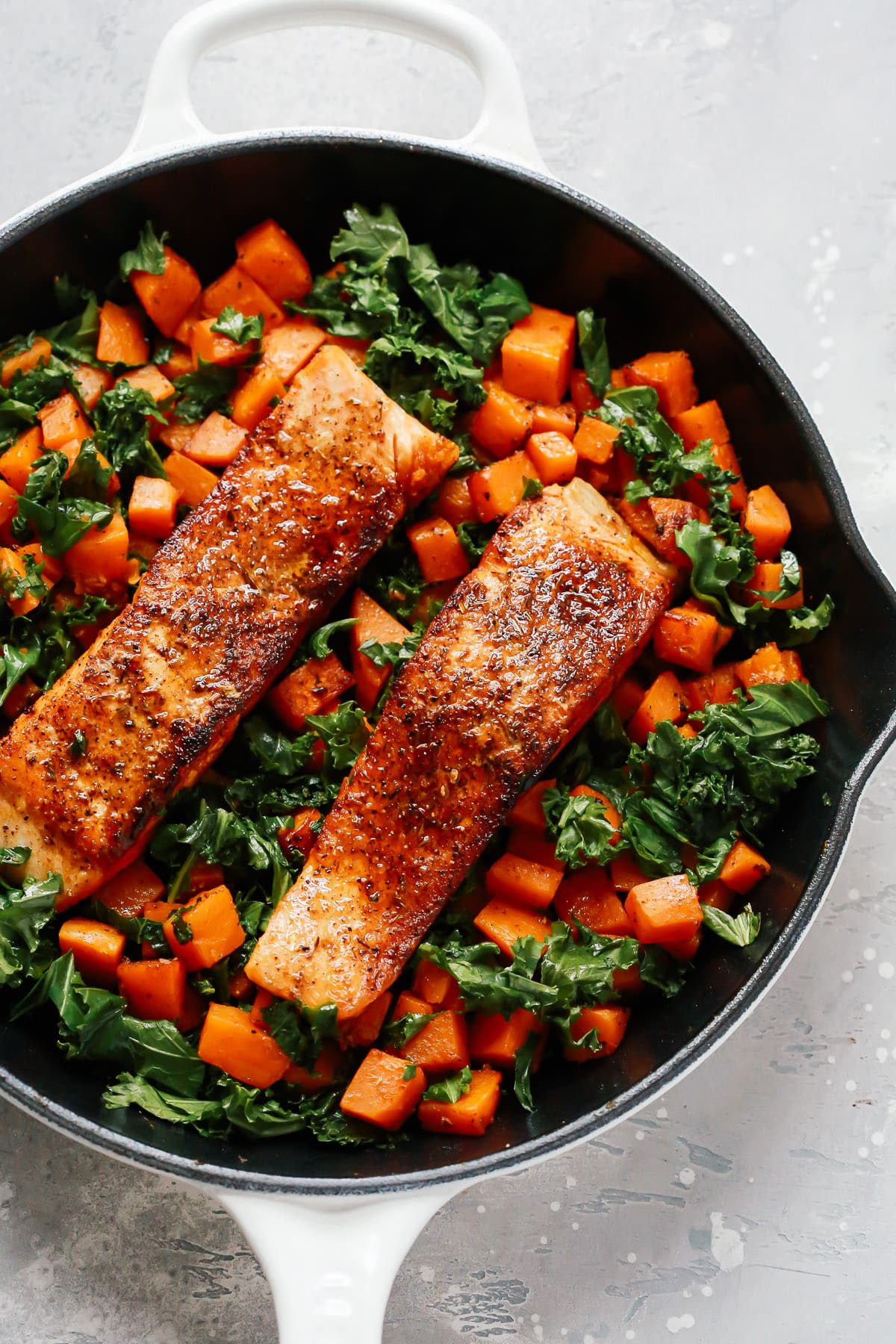 Spicy Salmon Sweet Potato Skillet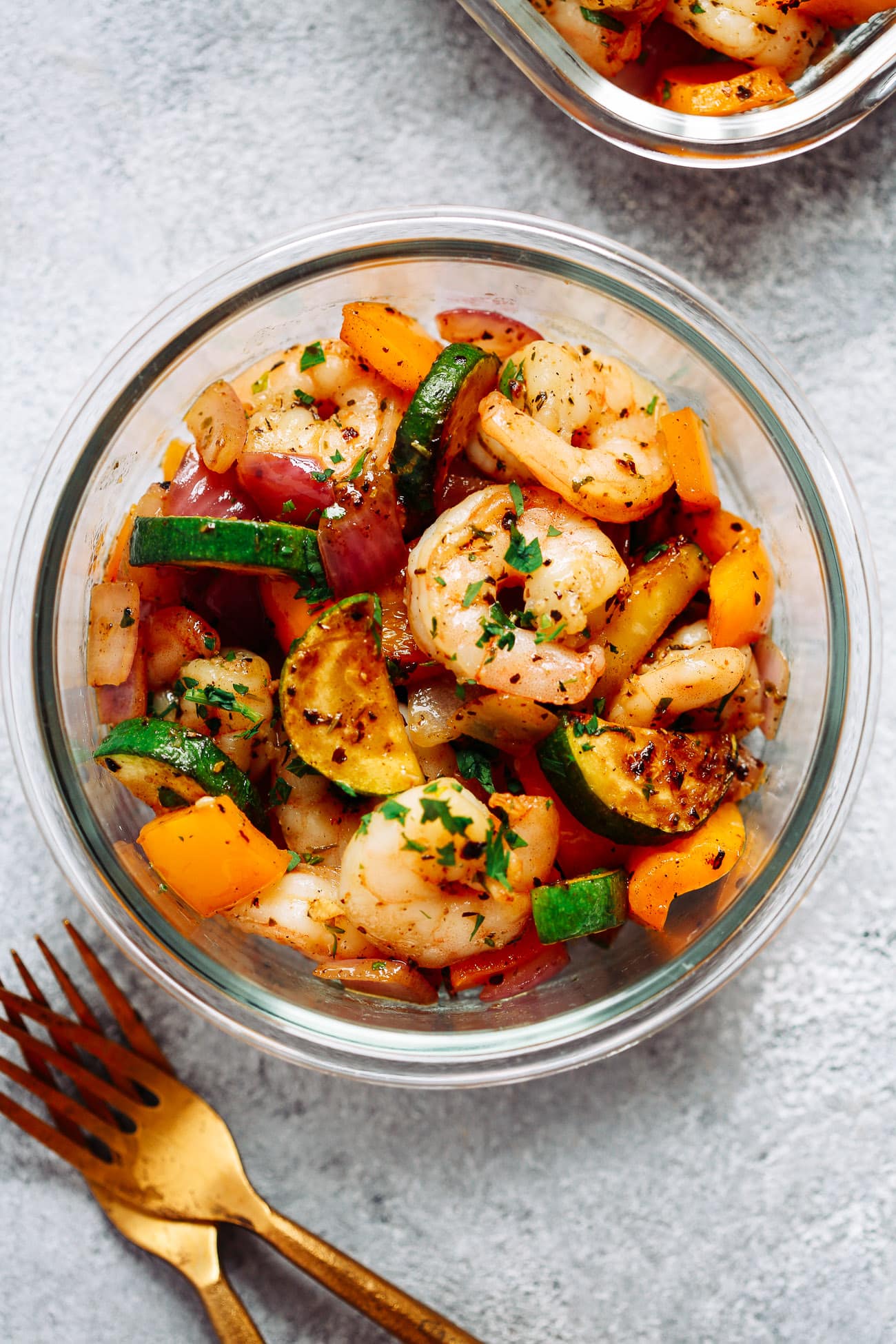 Shrimp and Sausage Vegetable Skillet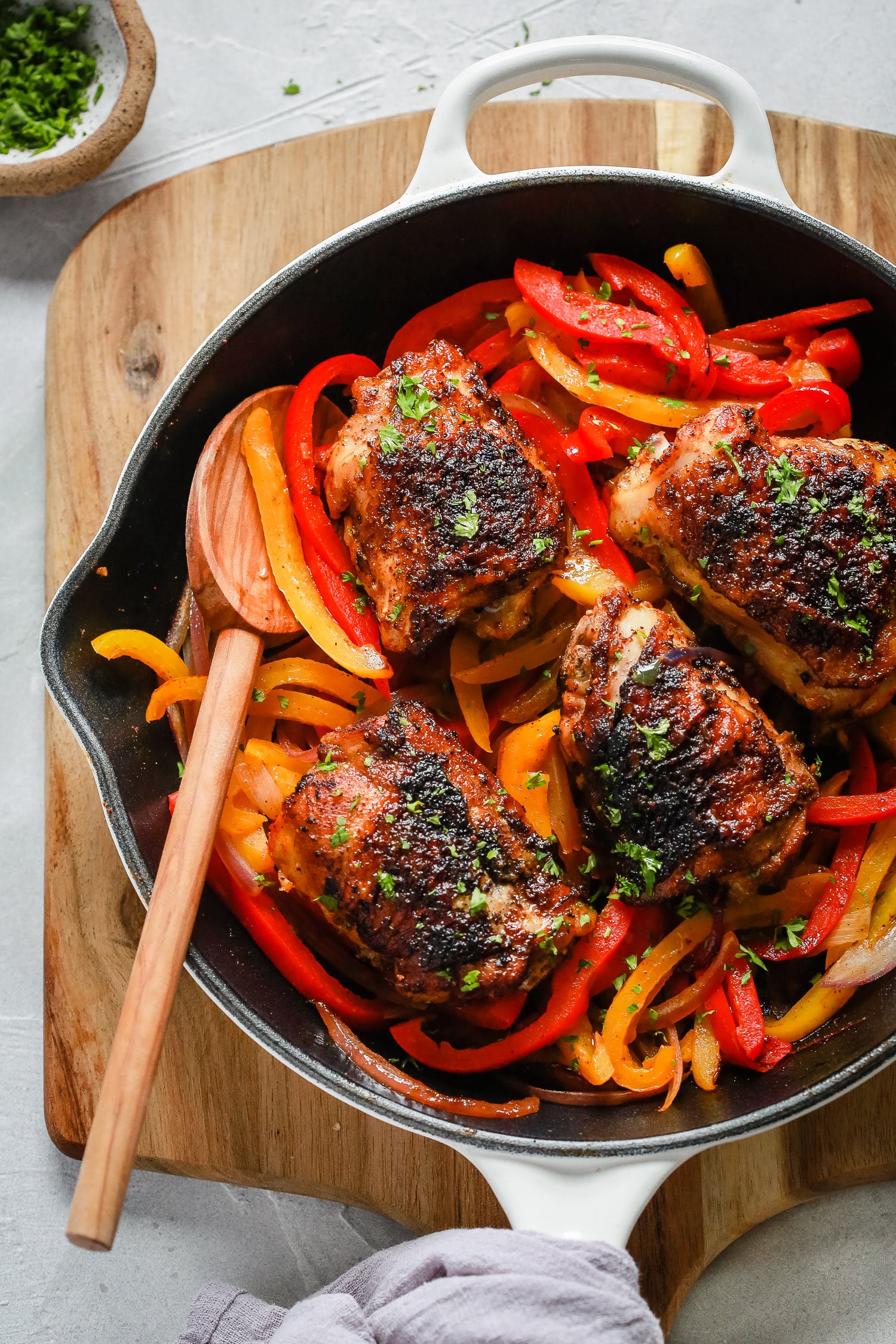 Chicken and Bell Peppers Skillet
Easy Whole30 Pumpkin Chili Recipe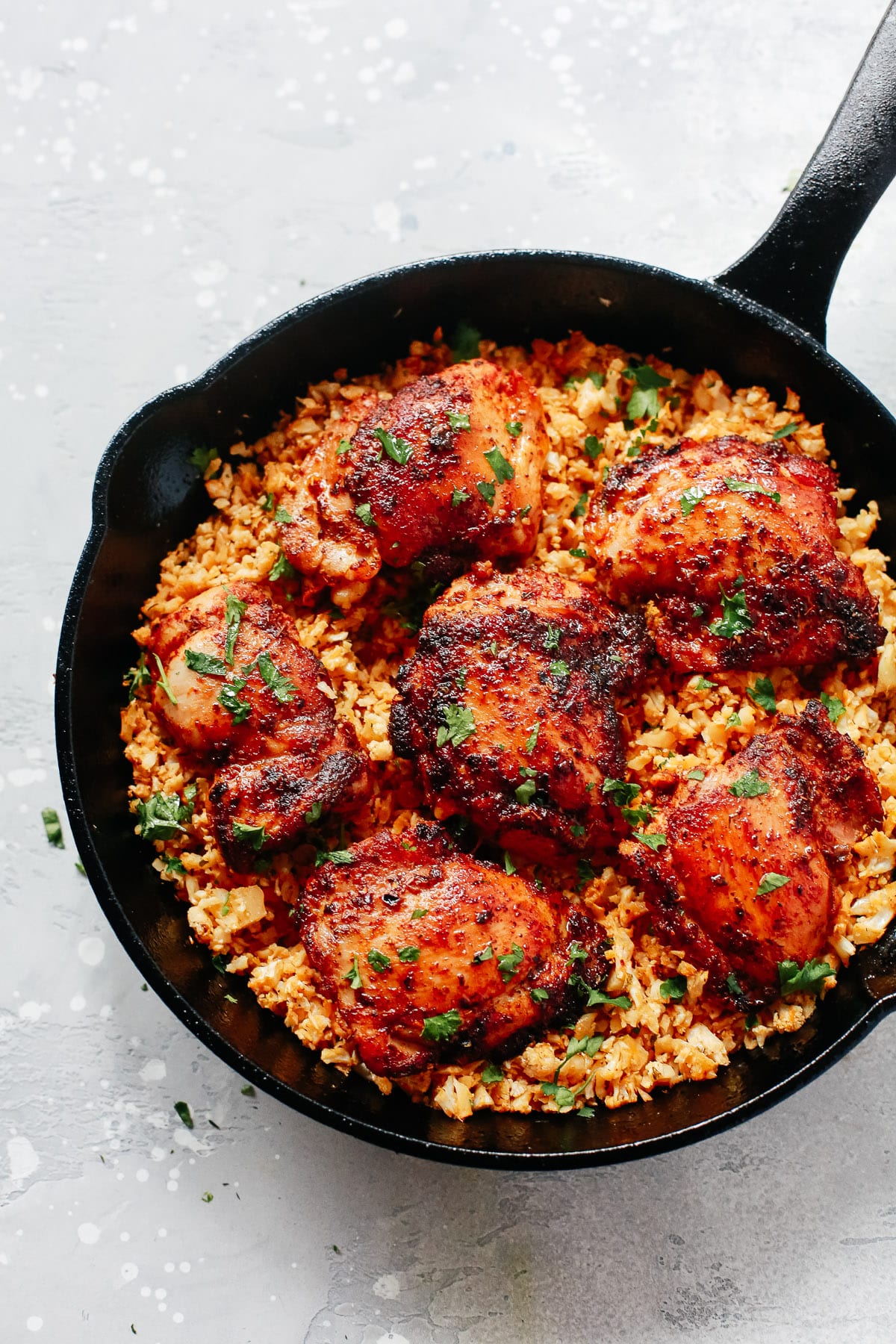 Spicy Chicken with Cauliflower Rice
Easy Whole30 Sweet Potato Chili
No Bean Whole30 Butternut Squash Chili
Instant Pot Sweet Potato Kale Beef Soup
Italian Sausage Cauliflower Rice Skillet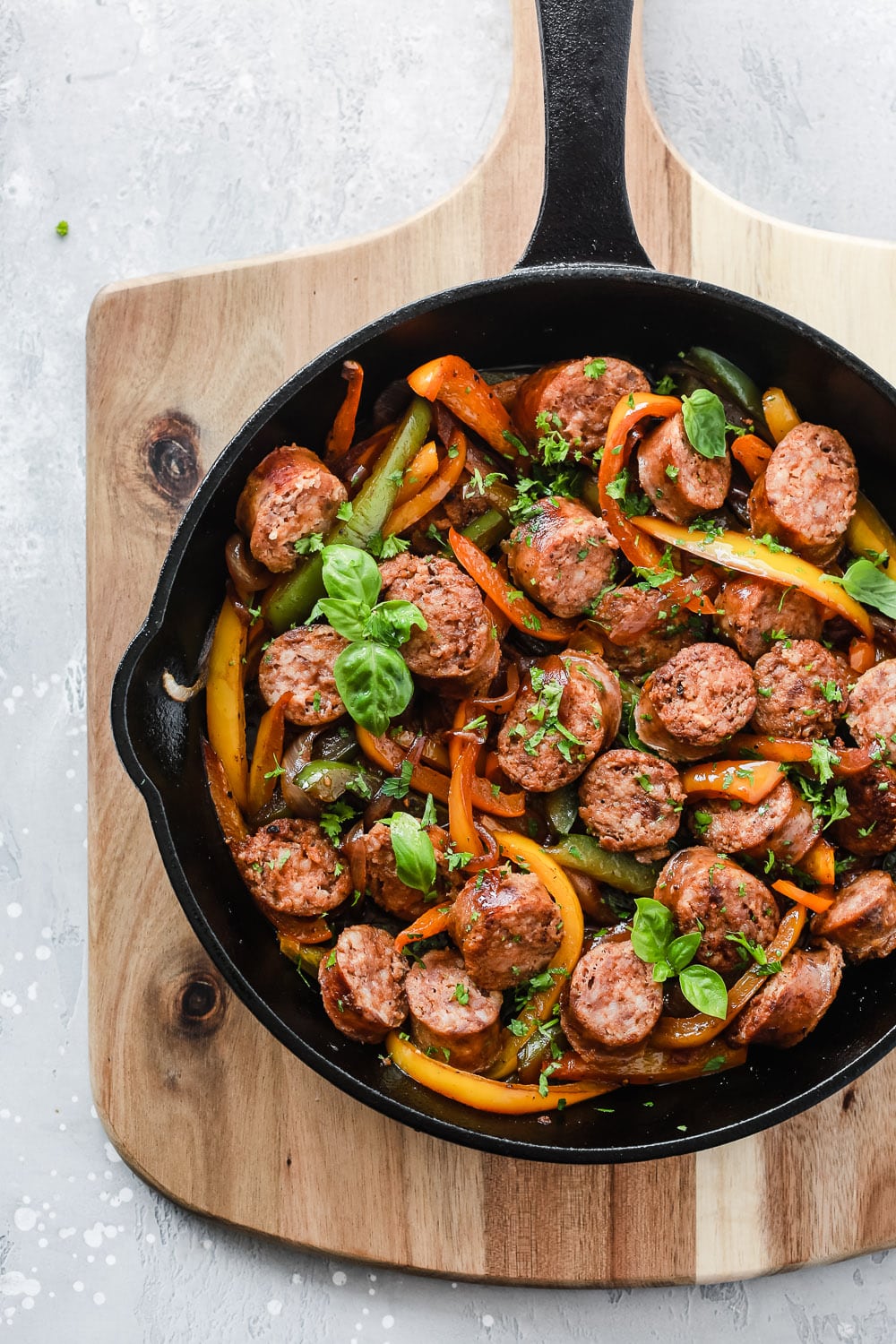 Italian Sausage, Onions and Peppers Skillet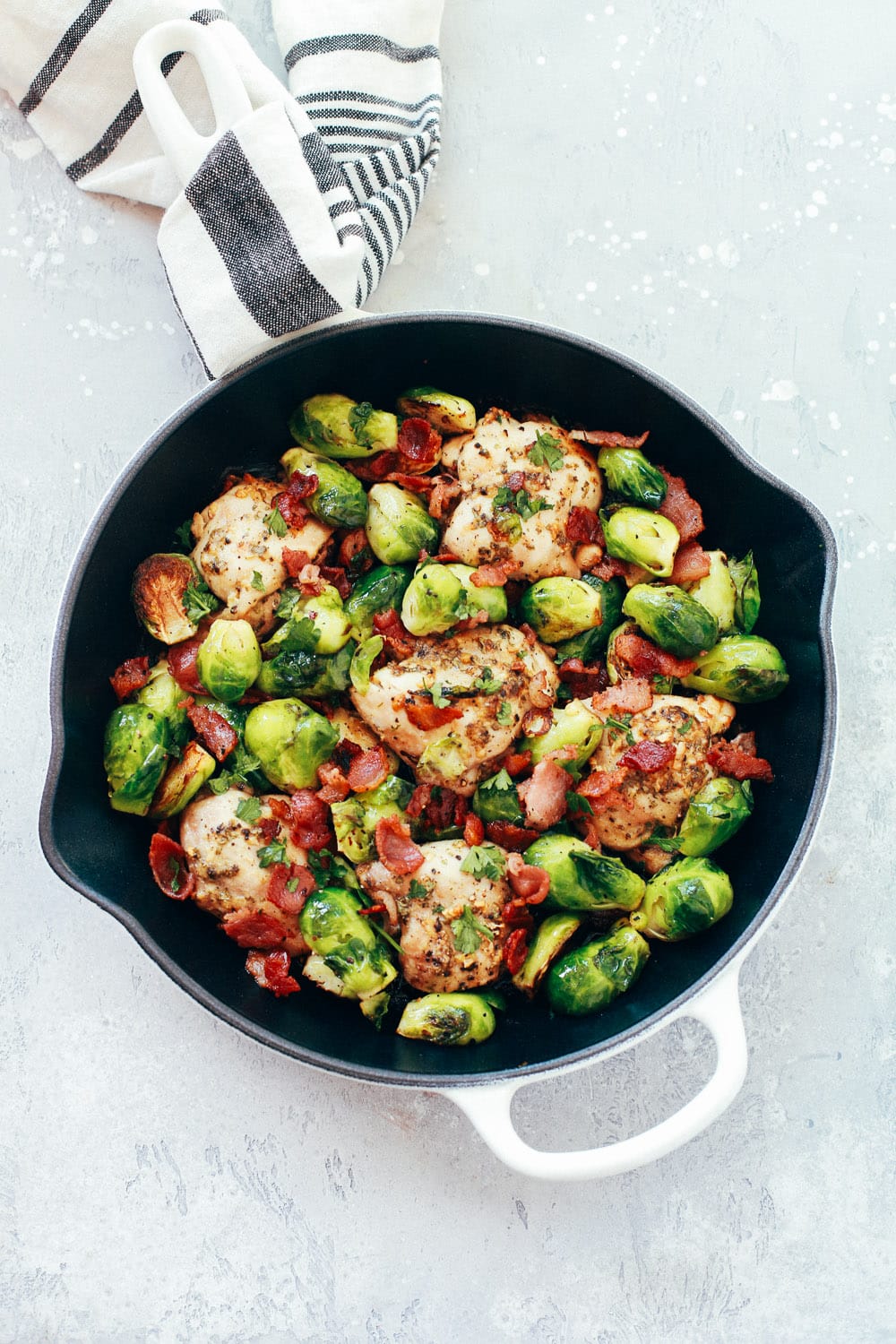 Easy Baked Chicken with Brussels Sprouts
Instant Pot Vegetable Beef Soup
Spicy Green Beans Chicken Skillet
Sweet Potato Chicken Kale Skillet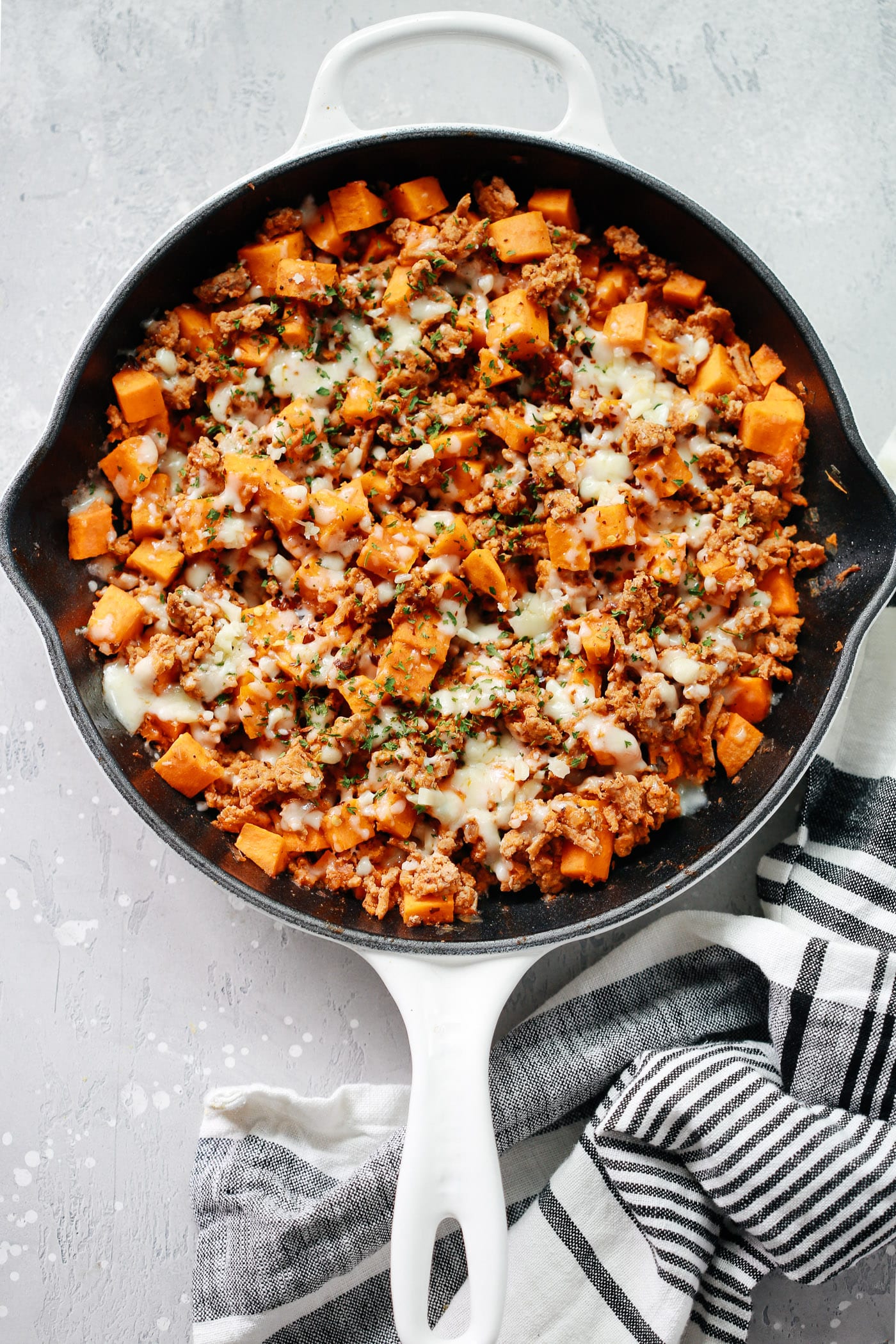 Ground Turkey Sweet Potato Skillet
Skillet Chicken Fajitas Recipe
Sweet Potato, Kale and Shrimp Skillet
Mushroom Cauliflower Rice Skillet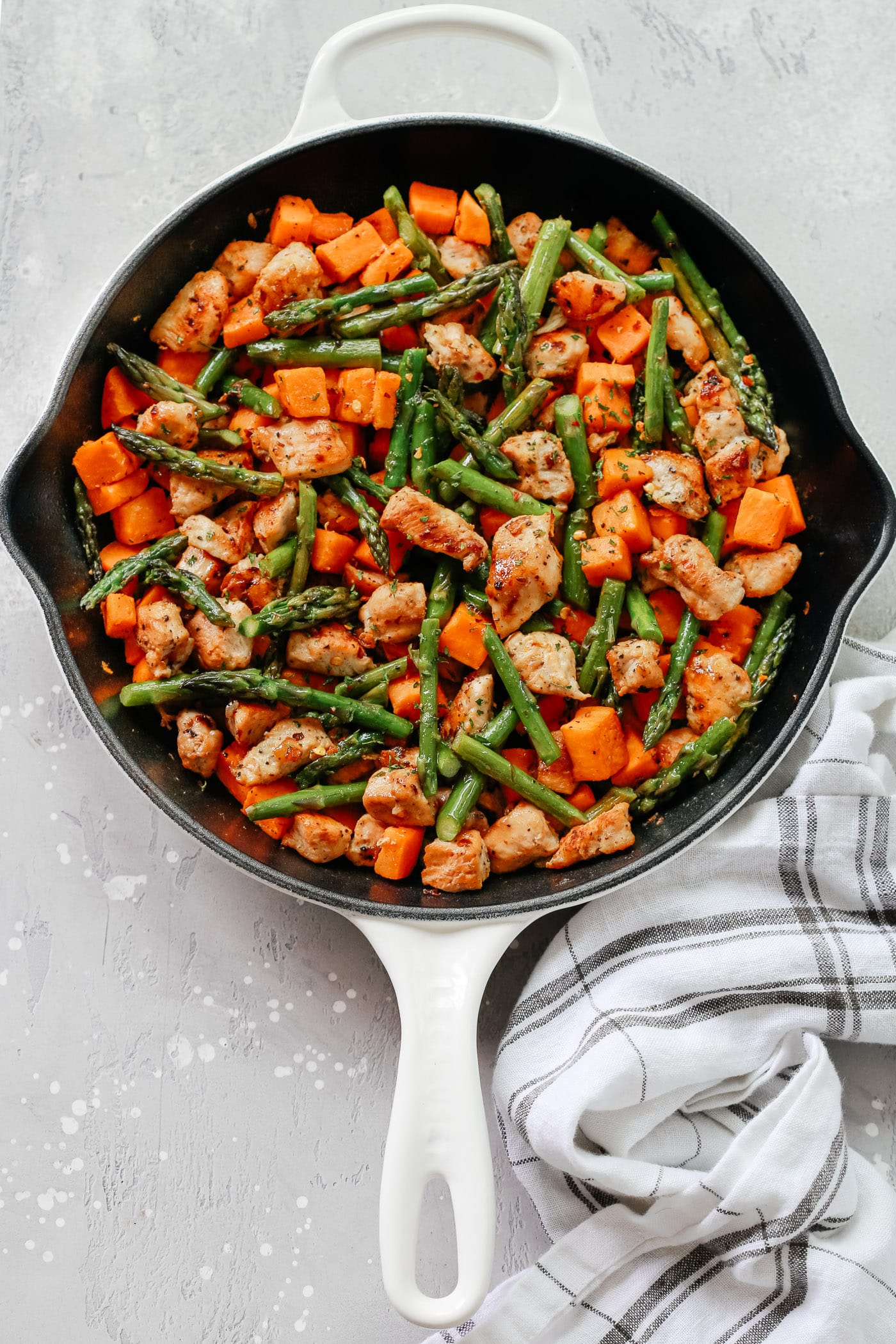 Asparagus Sweet Potato Chicken Skillet
Sheet Pan Chicken with Vegetables
Chimichurri Shrimp Broccoli Skillet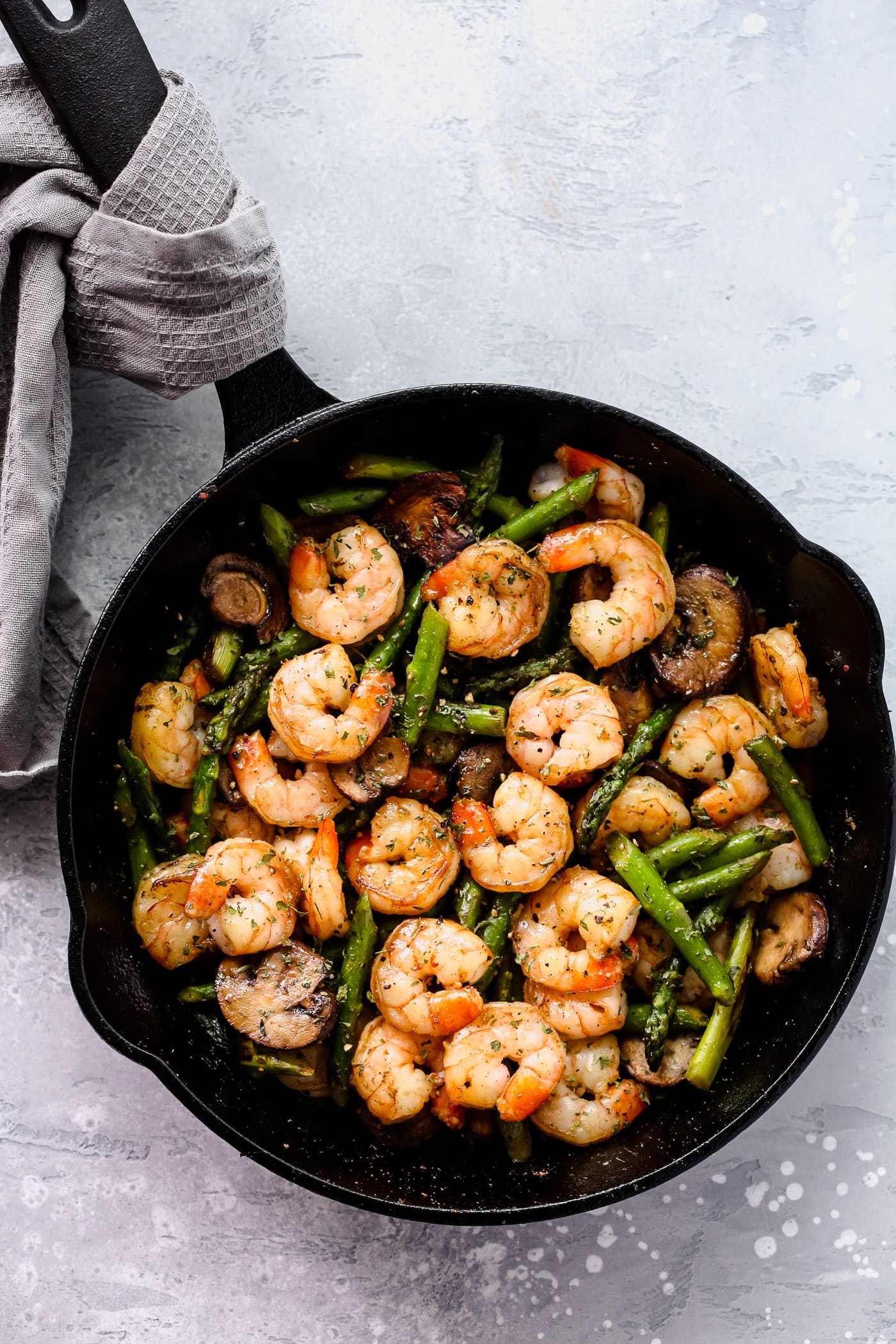 Garlic Shrimp Asparagus Skillet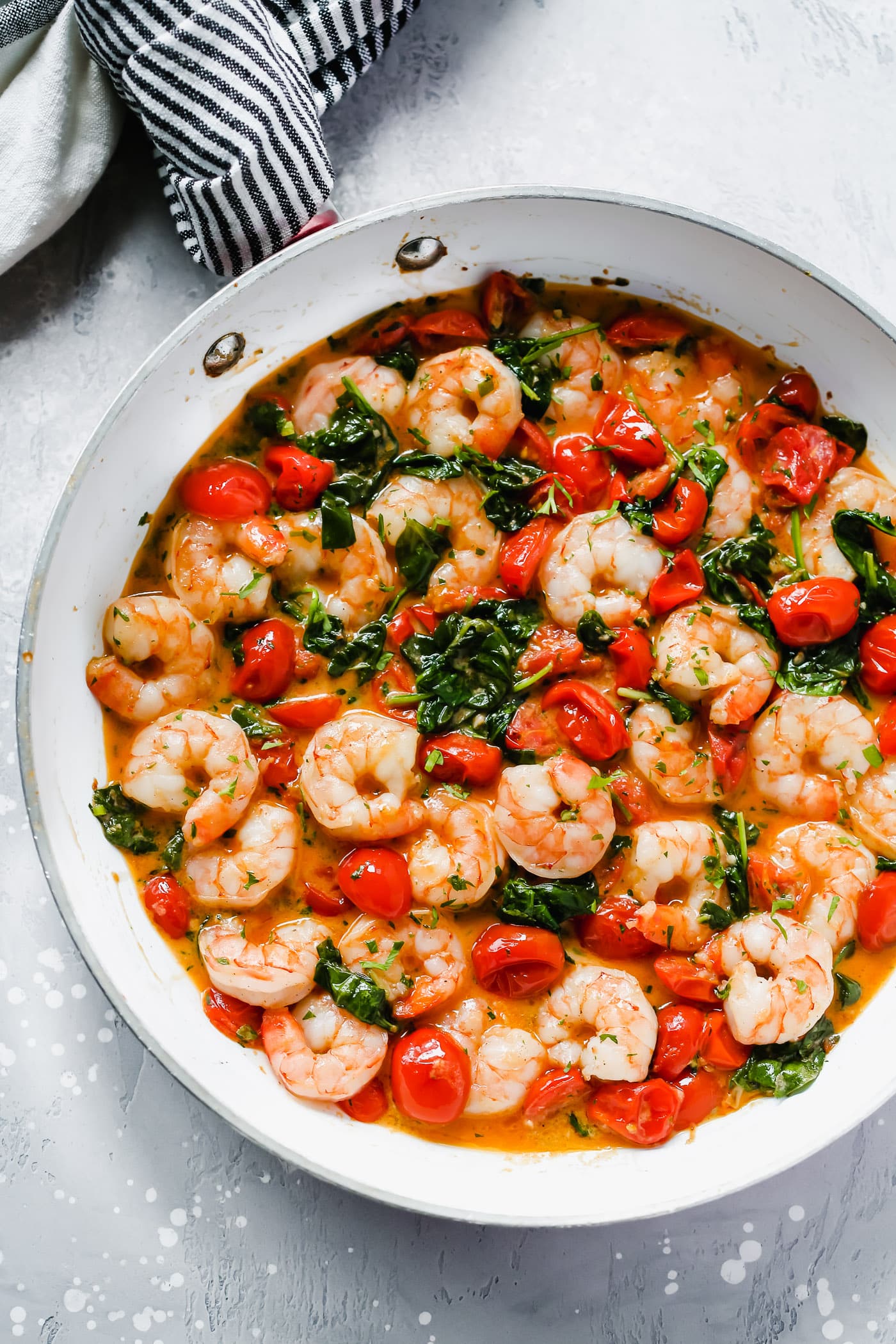 Creamy Parmesan Shrimp Skillet
Mushroom Chicken Breast Recipe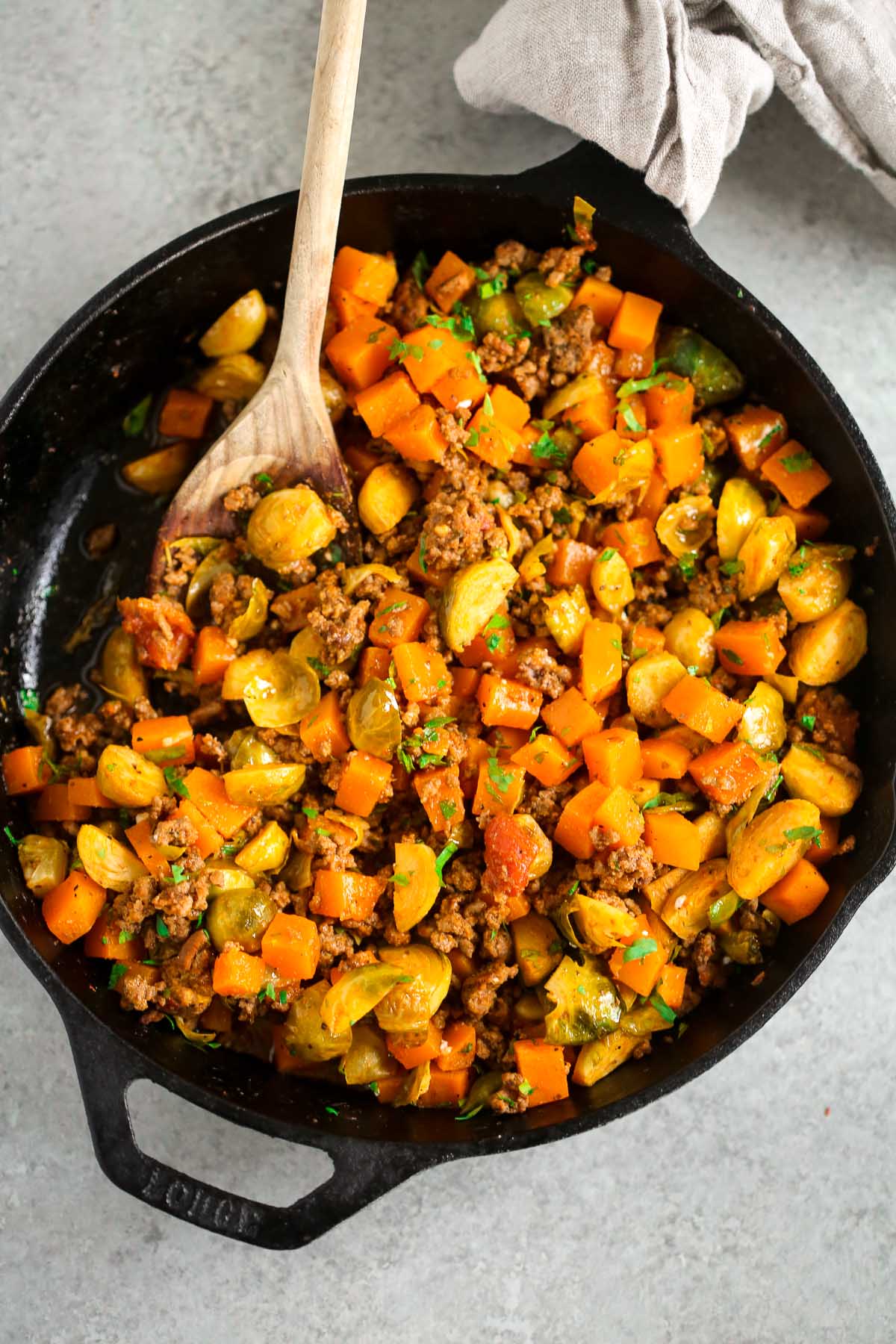 Ground Beef Butternut Squash Meal Prep Bowls
Shrimp Fried Rice with Broccoli
One-Pan Sausage with Sweet Potato and Asparagus
Sweet Potato Pesto Chicken Skillet
Extra One-Pan Dinner Recipes Around the Internet: