Do you end up eating the same boring side dishes dinner after dinner? Here's 50 Easy Low-Carb Side Dish Recipes to change things up!
If you are trying to follow a low-carb diet, but you are not sure where to start I think this recipe round-up will be very helpful for you. I've selected my top 50 low-carb side dishes that are full of good-for-you nutrients as they are all veggie-packed. You'll be so satisfied that you won't even realize that you're not eating any starches!
A lot of these recipes are also gluten-free and if you don't add cheese in some of the recipes you will have a paleo-friendly recipes too! They are all made with simple ingredients that you probably already have and these 50 low-carb side dishes are very easy and quick to make.
What Is Low Carb?
A low carb diet is one that contains a low amount of carbohydrates, such as sugar, pasta, beans, and bread. Instead, it is high in protein, fat and healthy vegetables. Some people eat less than 5% of carbs in their daily meals if they are on a low carb diet but you don't have to be on a diet to enjoy these low carb sides!
Is Low-Carb Good For You?
All of these recipes here are packed with vegetables! Since they're so vegetable heavy, I would say that they're good for you! Plus, if you have trouble getting more vegetables into your diet, these low-carb recipes are a perfect way for you to eat more veggies!
While I'm not saying carbs are bad for you, if we have a carb heavy main dish such as a pasta recipe for dinner, we always make a low-carb side to balance out the meal! It helps prevent us from feeling overstuffed.
Subscribe for new recipes & a free e-cookbook
Can These Side Dishes be Made Ahead of Time?
Yes! A lot of these low-carb side dishes can be made ahead of time or even frozen for later! If you click through to the recipes, there should be instructions on how to make it ahead of time. There is also instructions sharing how to store the leftovers as well.
Some Mains You Might Like to Serve With These Easy Low-Carb Side Dish Recipes
If you're looking for some main dishes to serve with these delicious low-carb side dishes, try these ones:
---
50 Easy Low-Carb Side Dish Recipes
Healthier Green Bean Casserole Recipe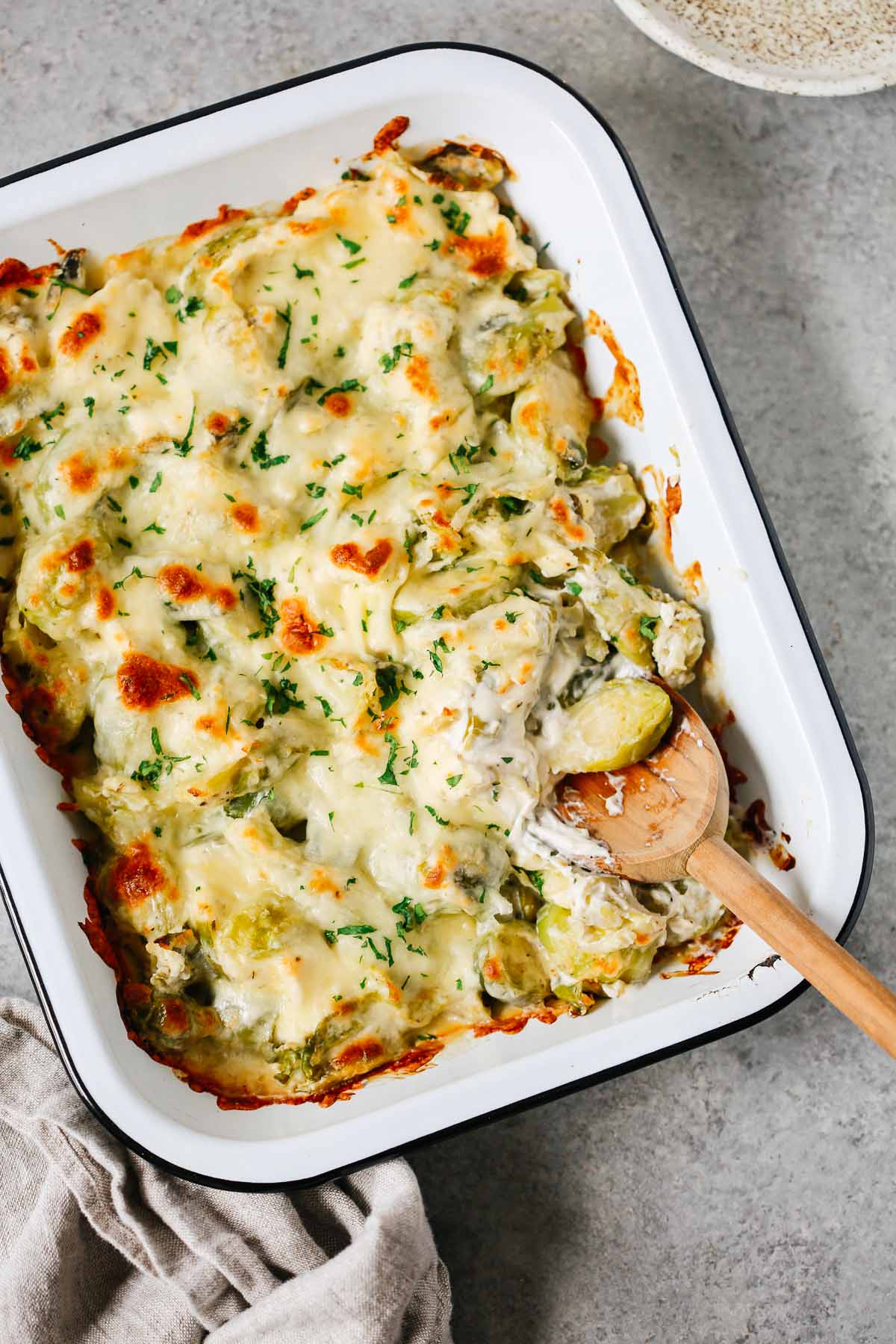 Brussels Sprouts Casserole Recipe
Parmesan Brussels Sprouts Salad
Cauliflower Potato Salad Recipe
Spicy Roasted Cauliflower Recipe
Garlic Butter Sautéed Zucchini
Garlic Butter Green Beans Recipe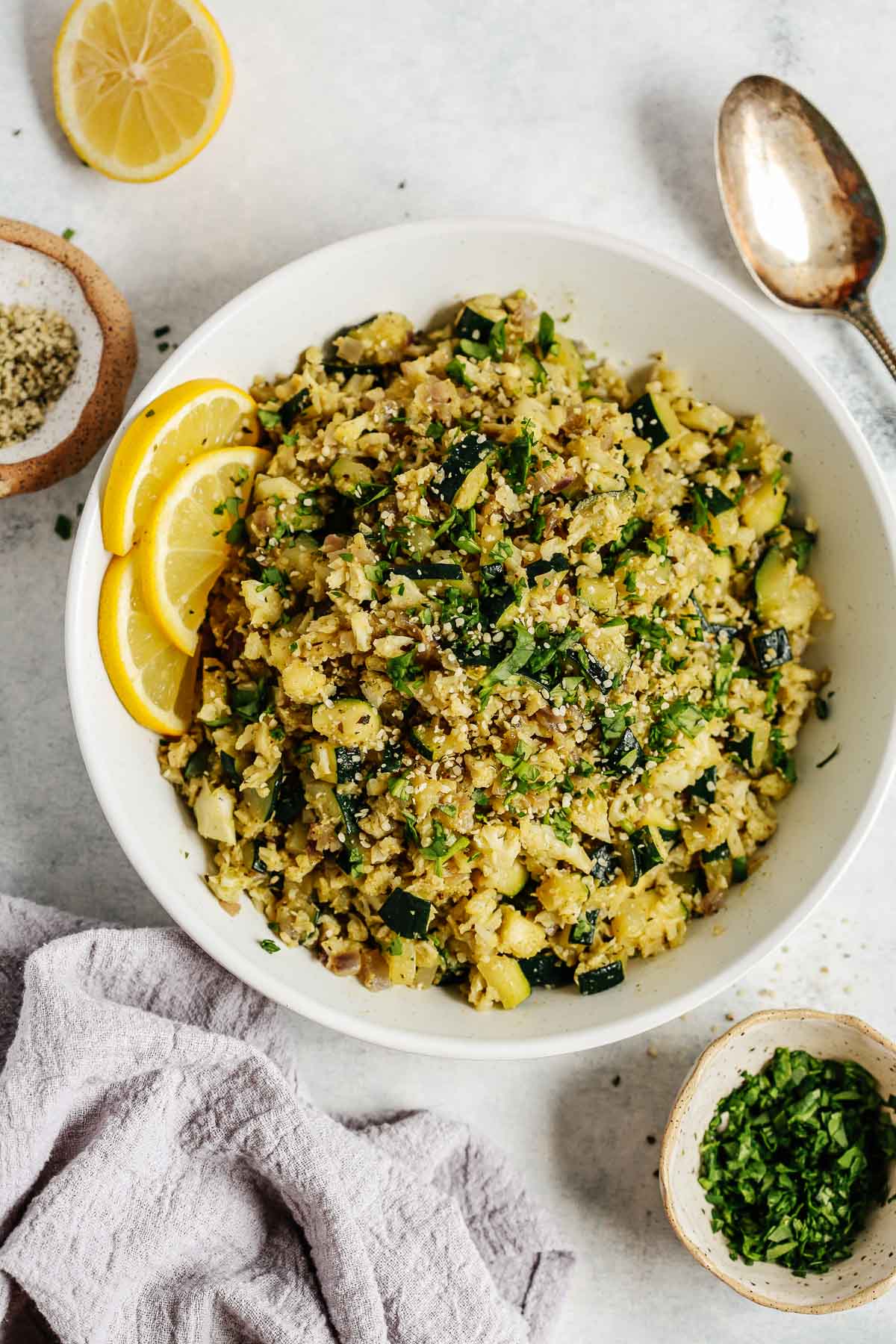 Easy Zucchini Cauliflower Rice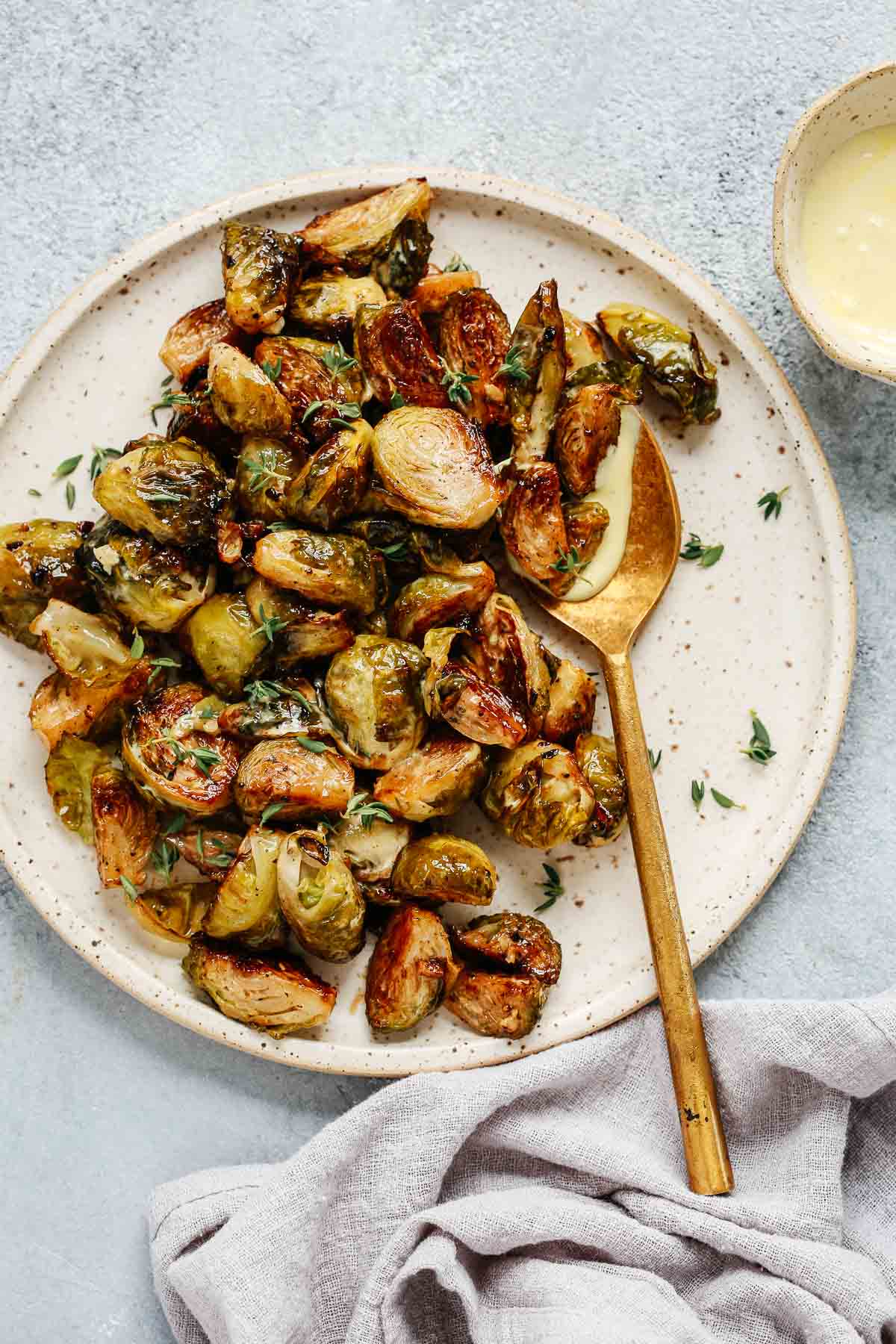 Roasted Brussels Sprouts with Mayo Mustard Dressing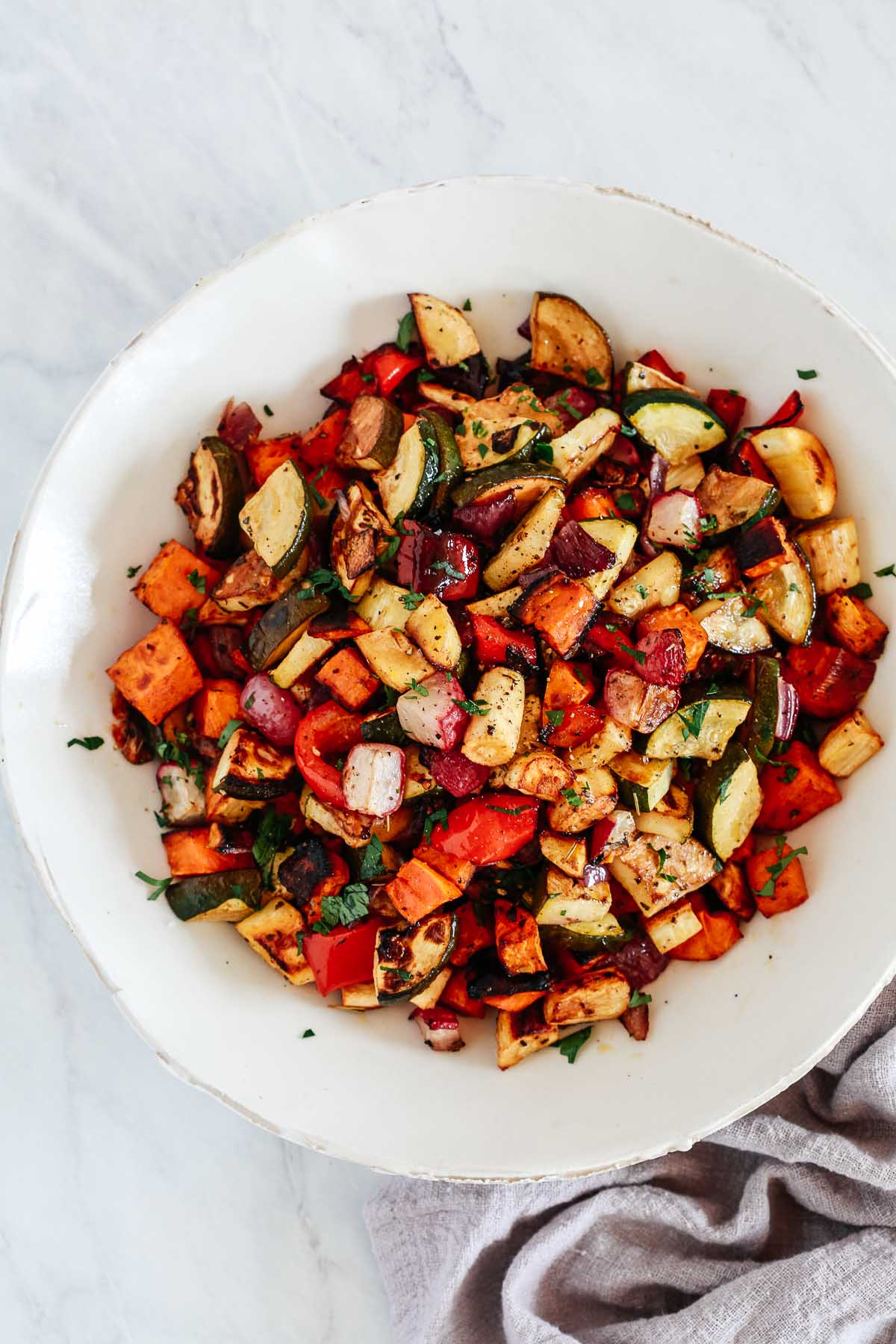 Balsamic Roasted Vegetables Recipe
Spaghetti Squash Casserole Recipe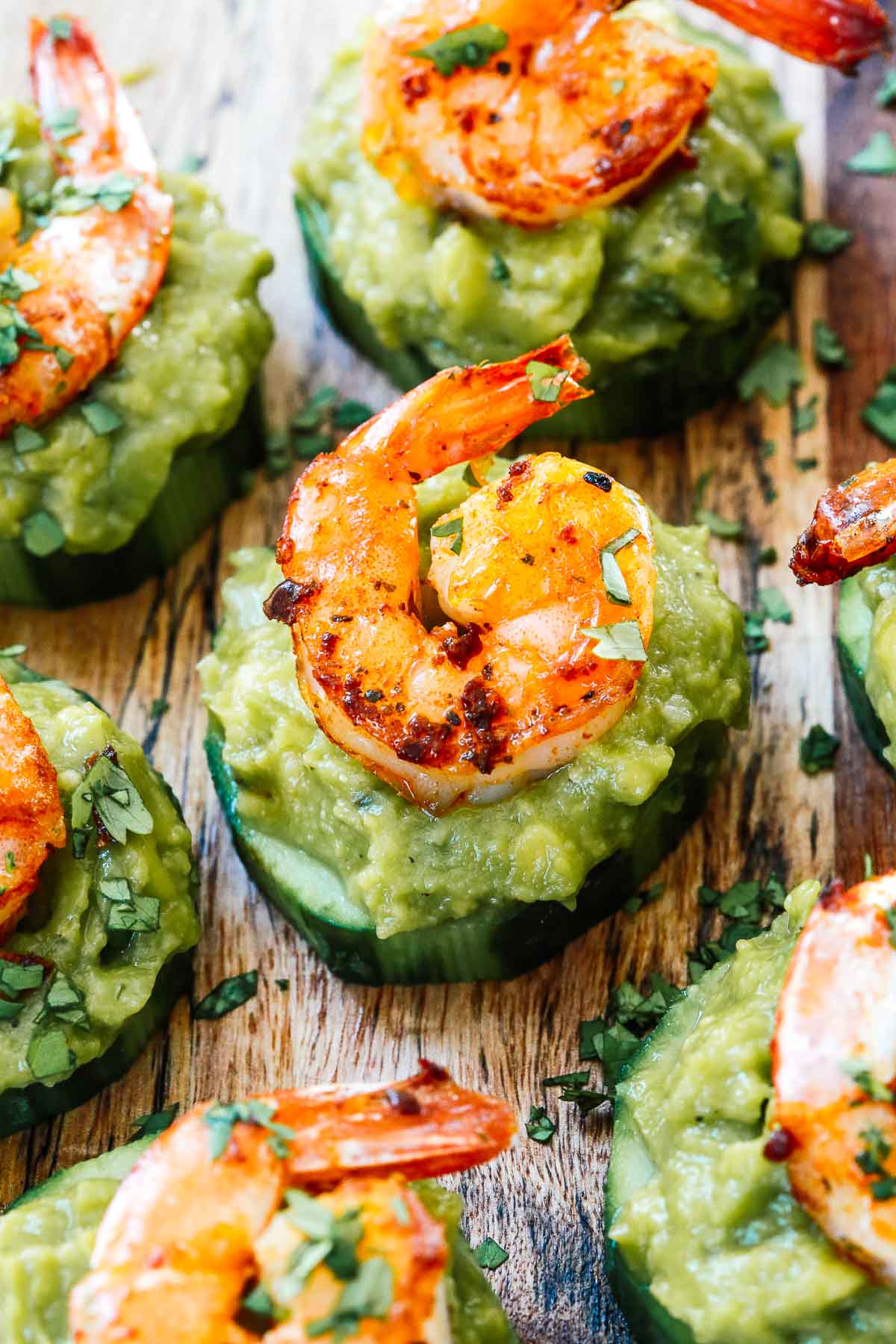 Easy Shrimp Guacamole Bites Recipe
Easy Roasted Vegetables Recipe
Broccoli and Cauliflower Casserole Recipe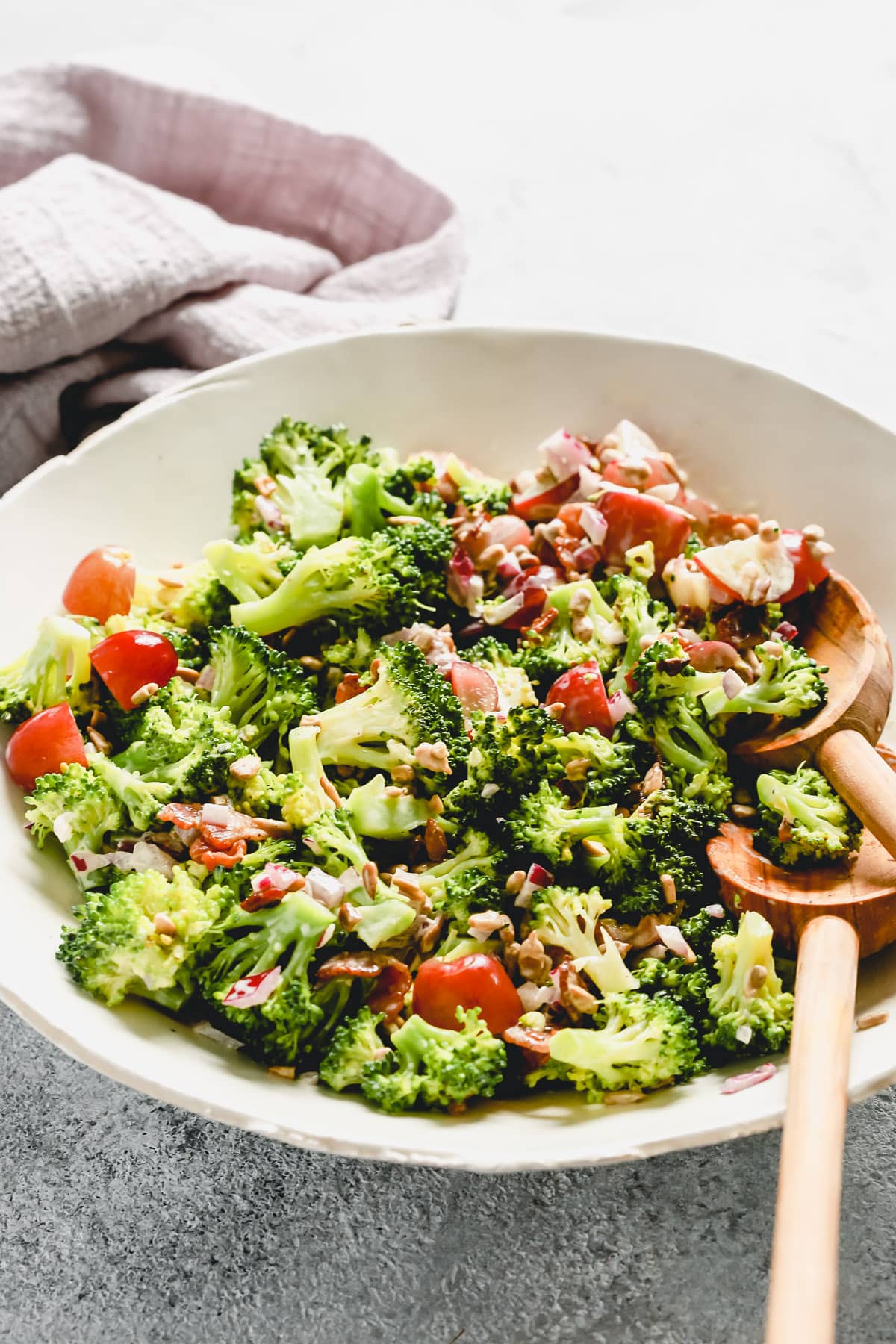 Roasted Butternut Squash Recipe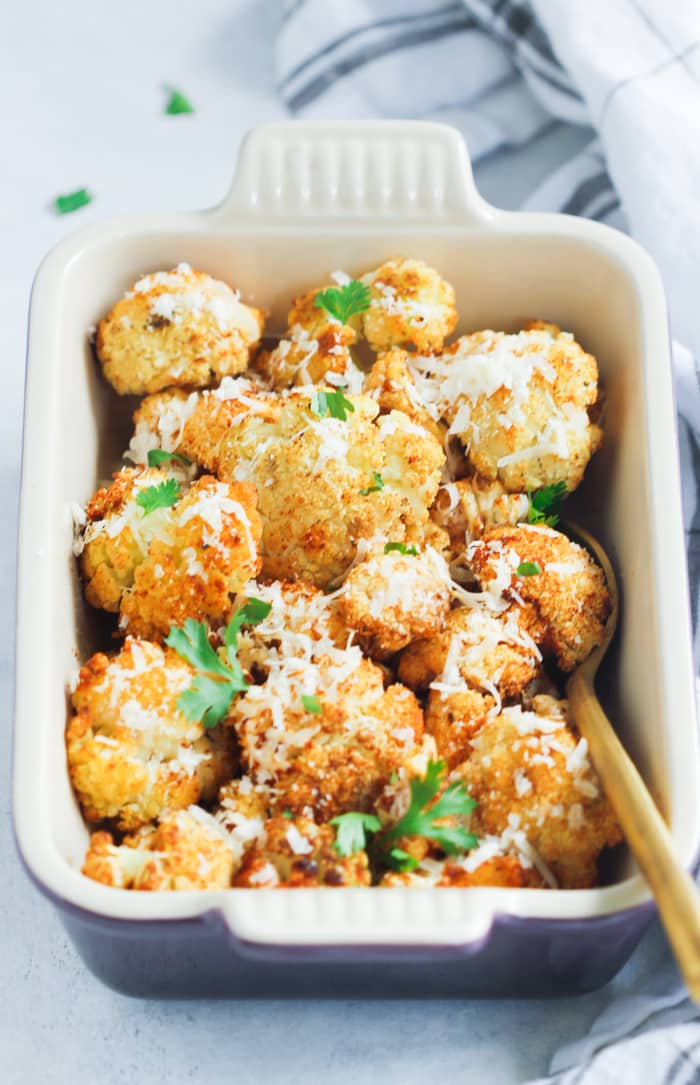 Garlic Parmesan Roasted Cauliflower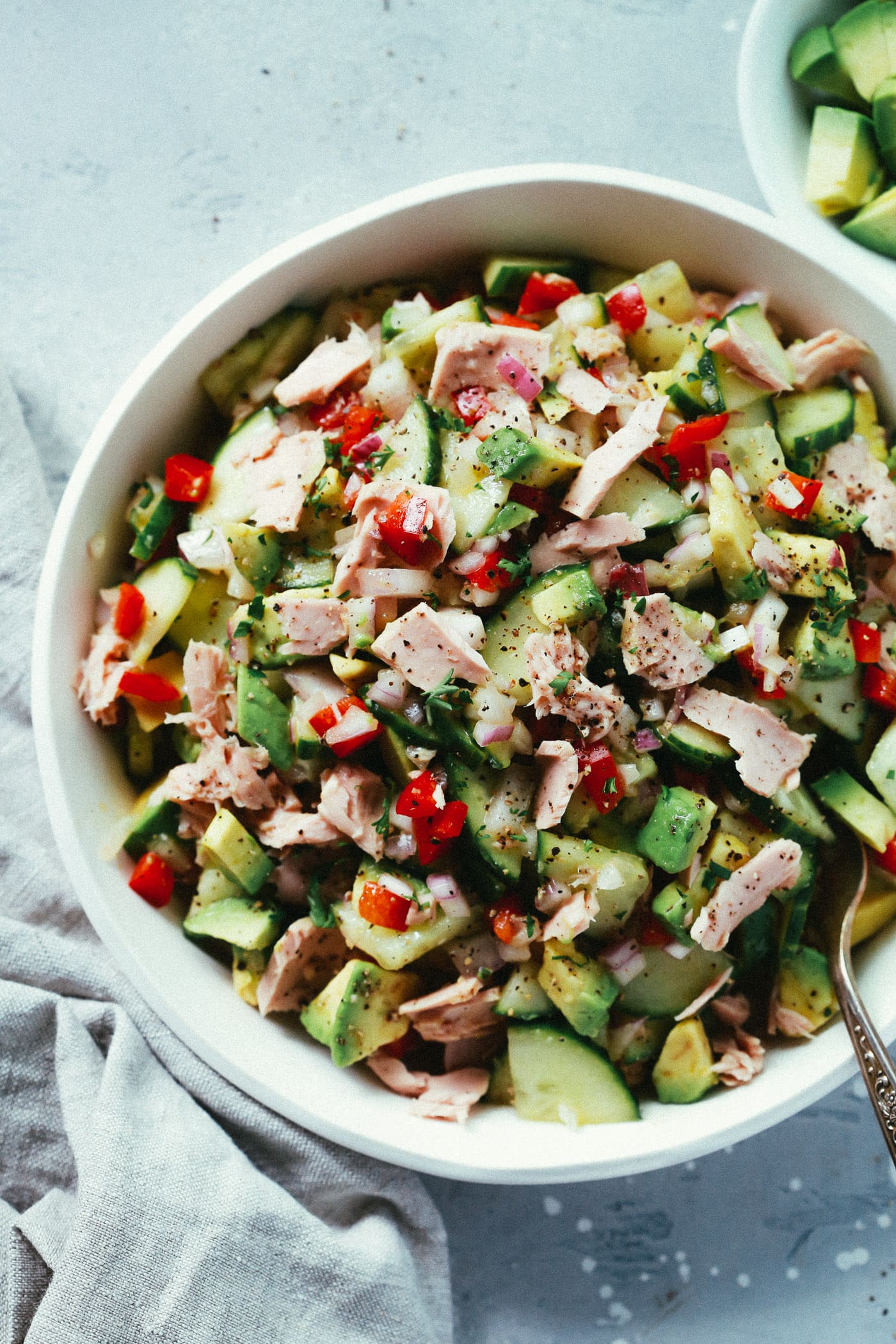 Super Easy Avocado Cucumber Tuna Salad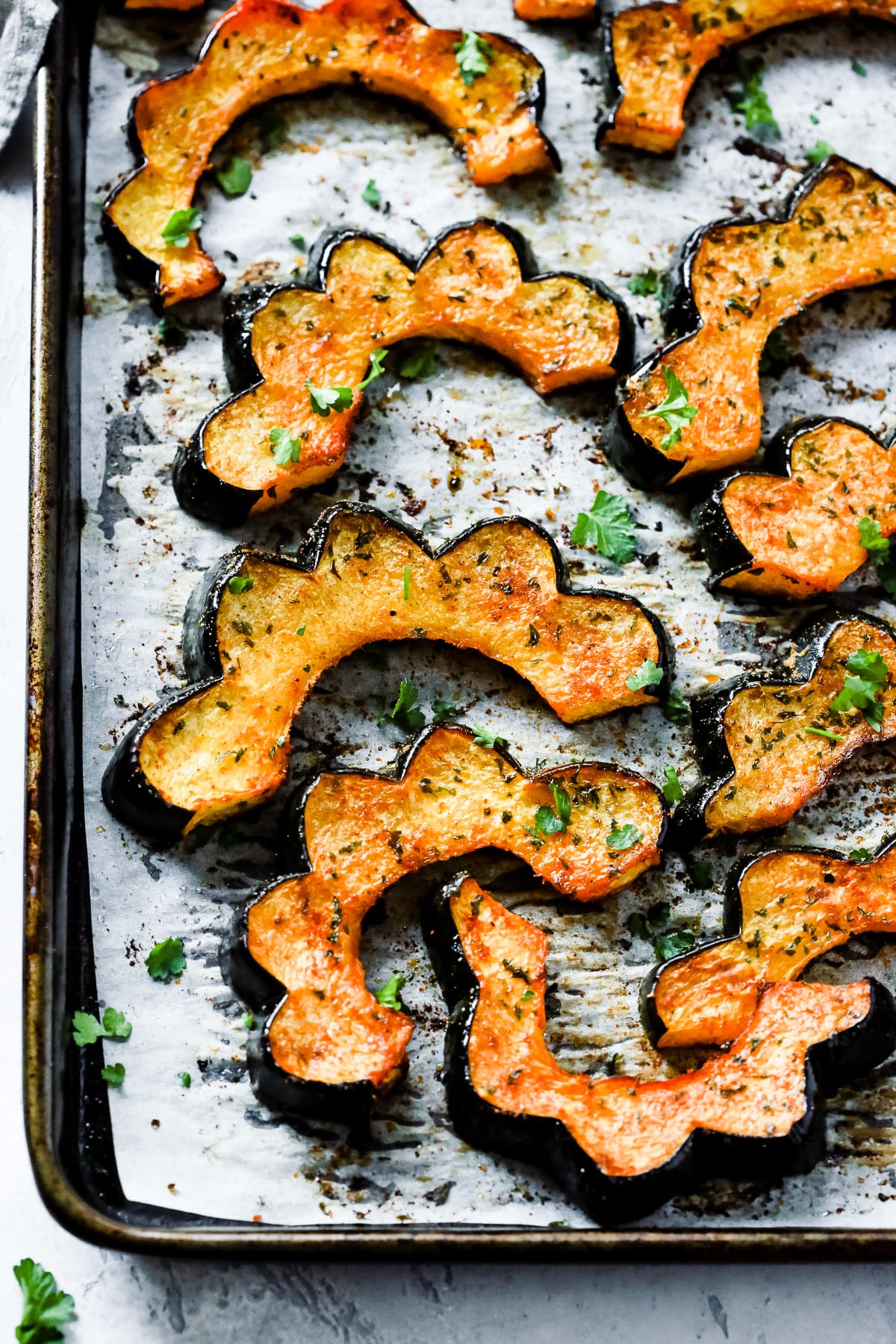 Easy Roasted Acorn Squash Recipe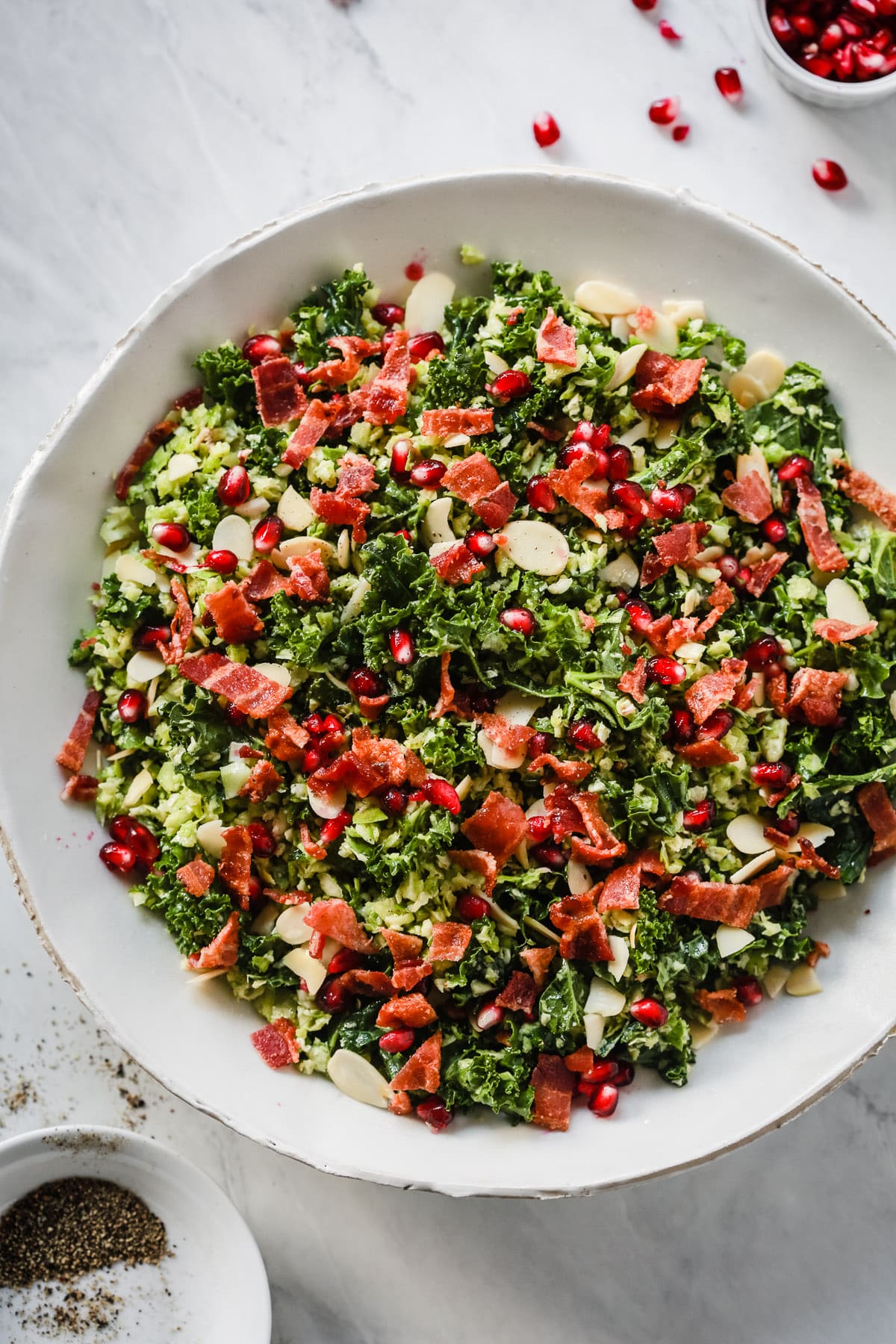 Shredded Brussels Sprout Salad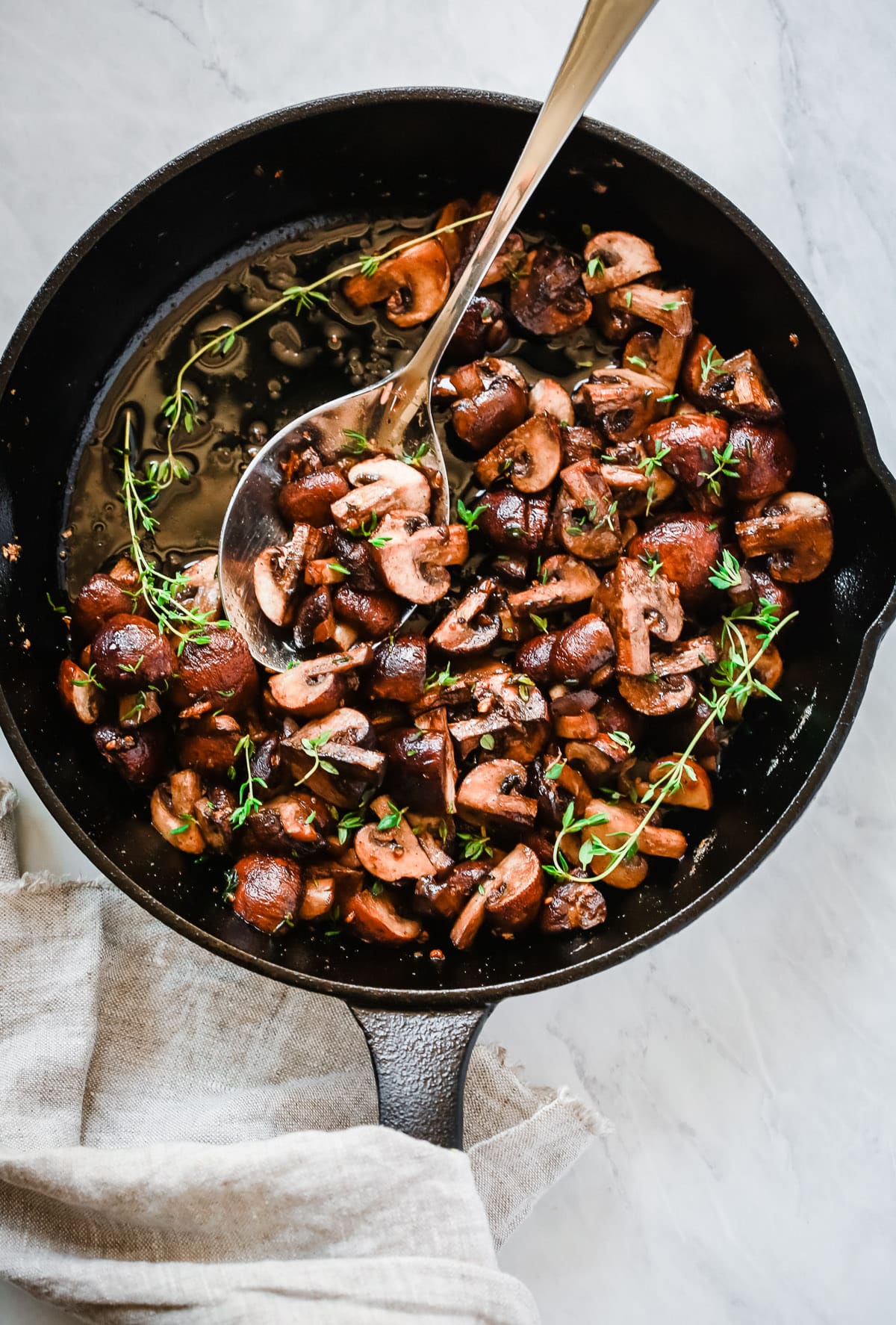 Easy Garlic Butter Mushroom Skillet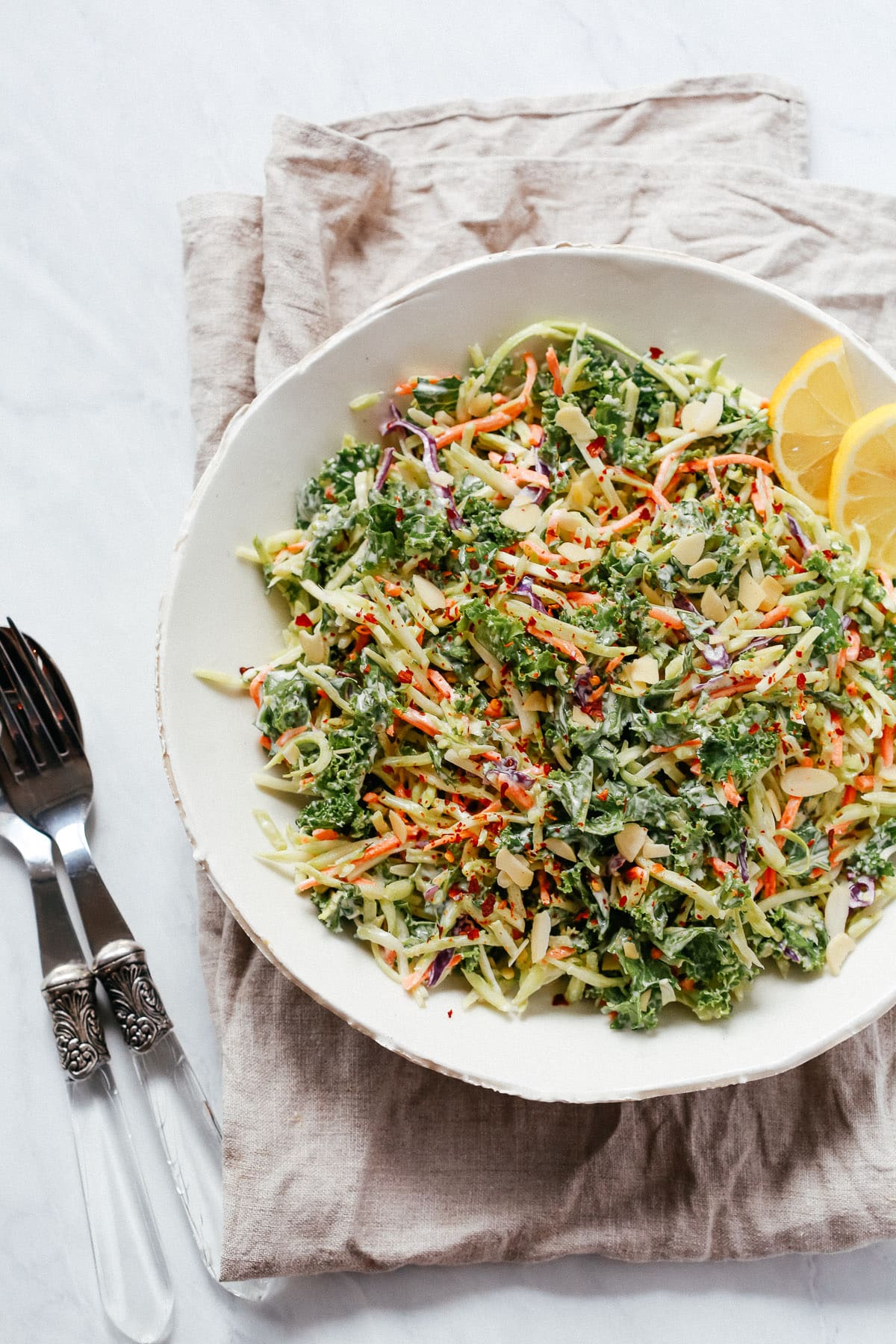 Super Easy Broccoli Kale Slaw Salad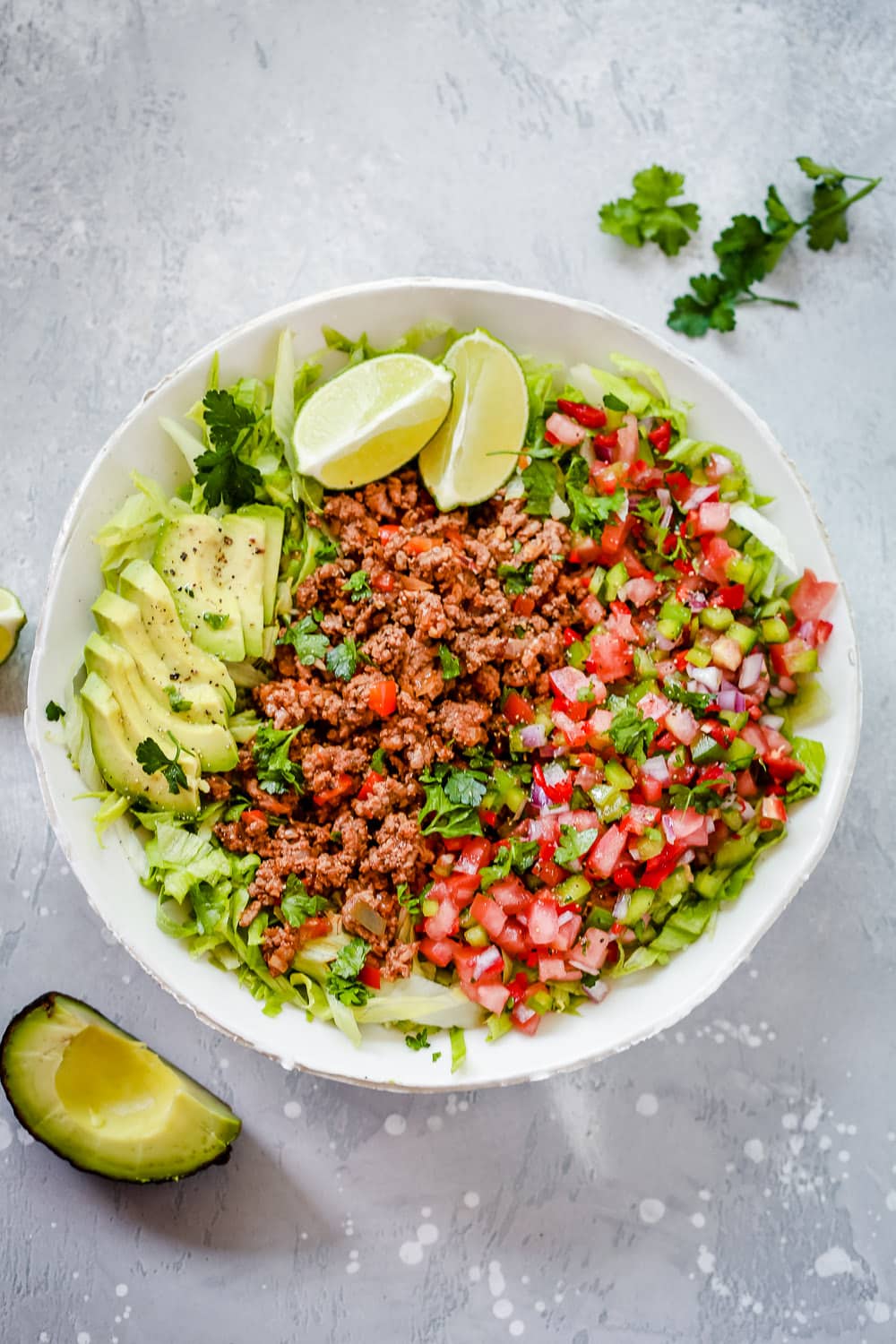 Super Fresh Shrimp Tomato Salad
Golden Cauliflower Rice Recipe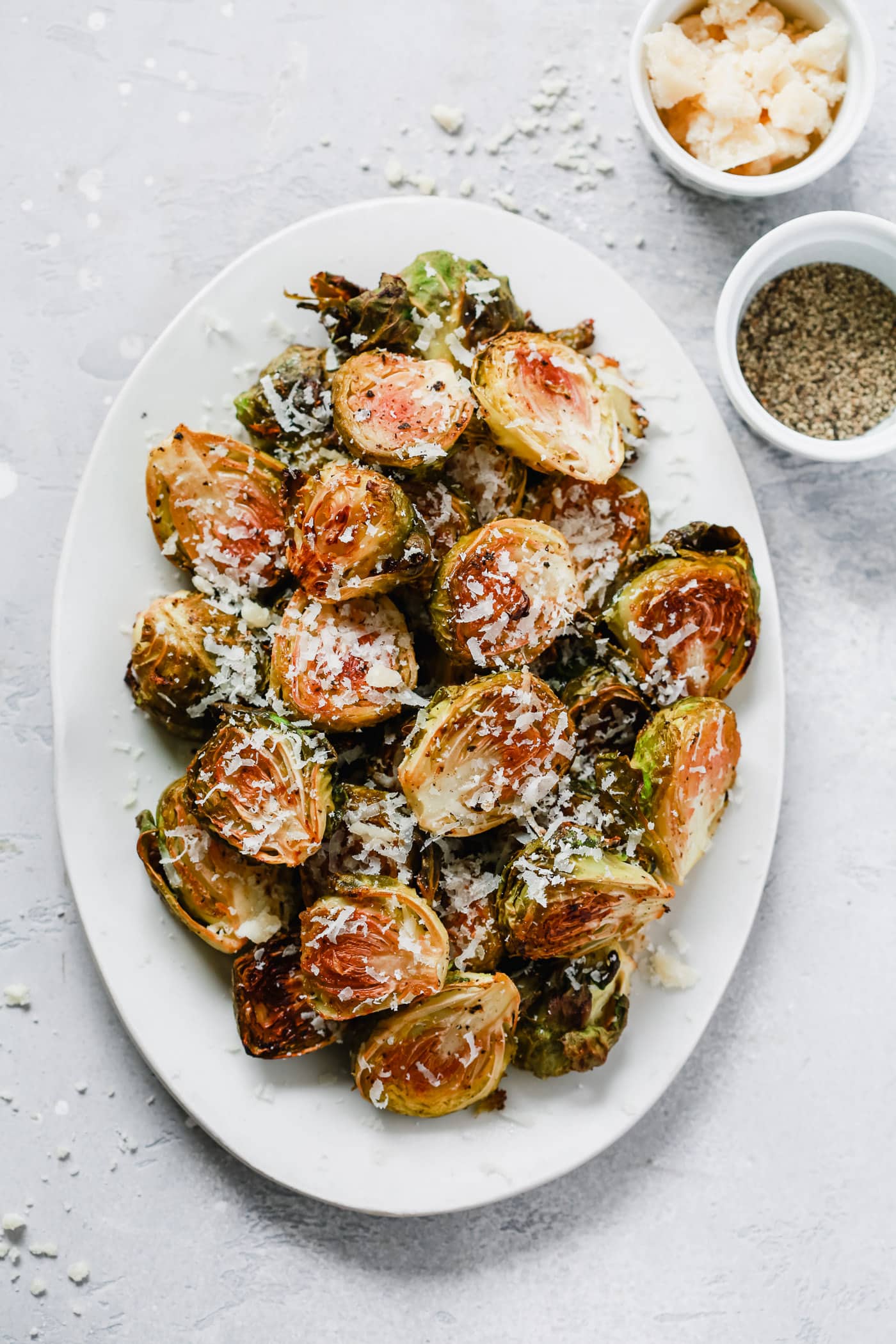 Garlic Parmesan Roasted Brussel Sprouts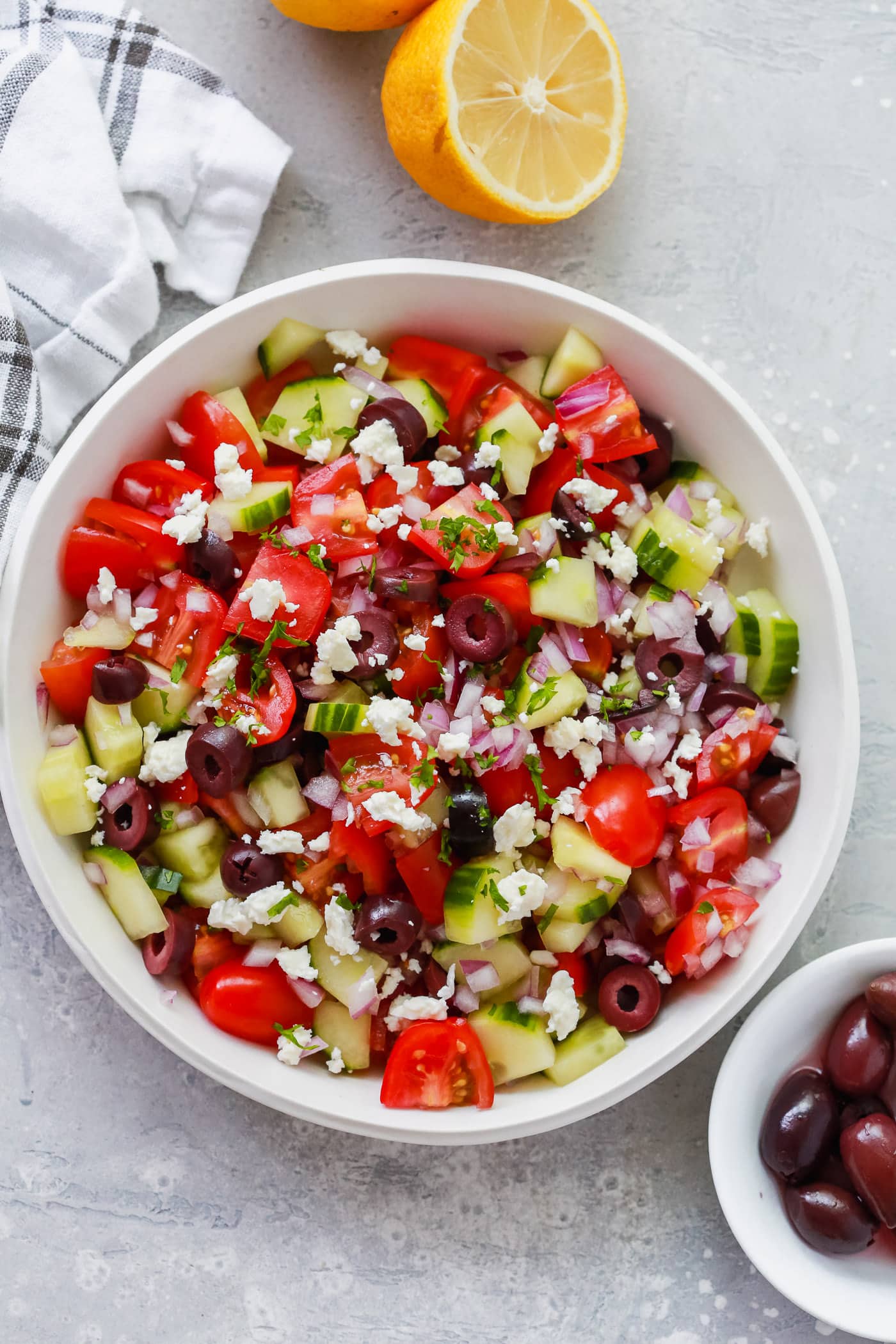 Easy Mediterranean Salad Recipe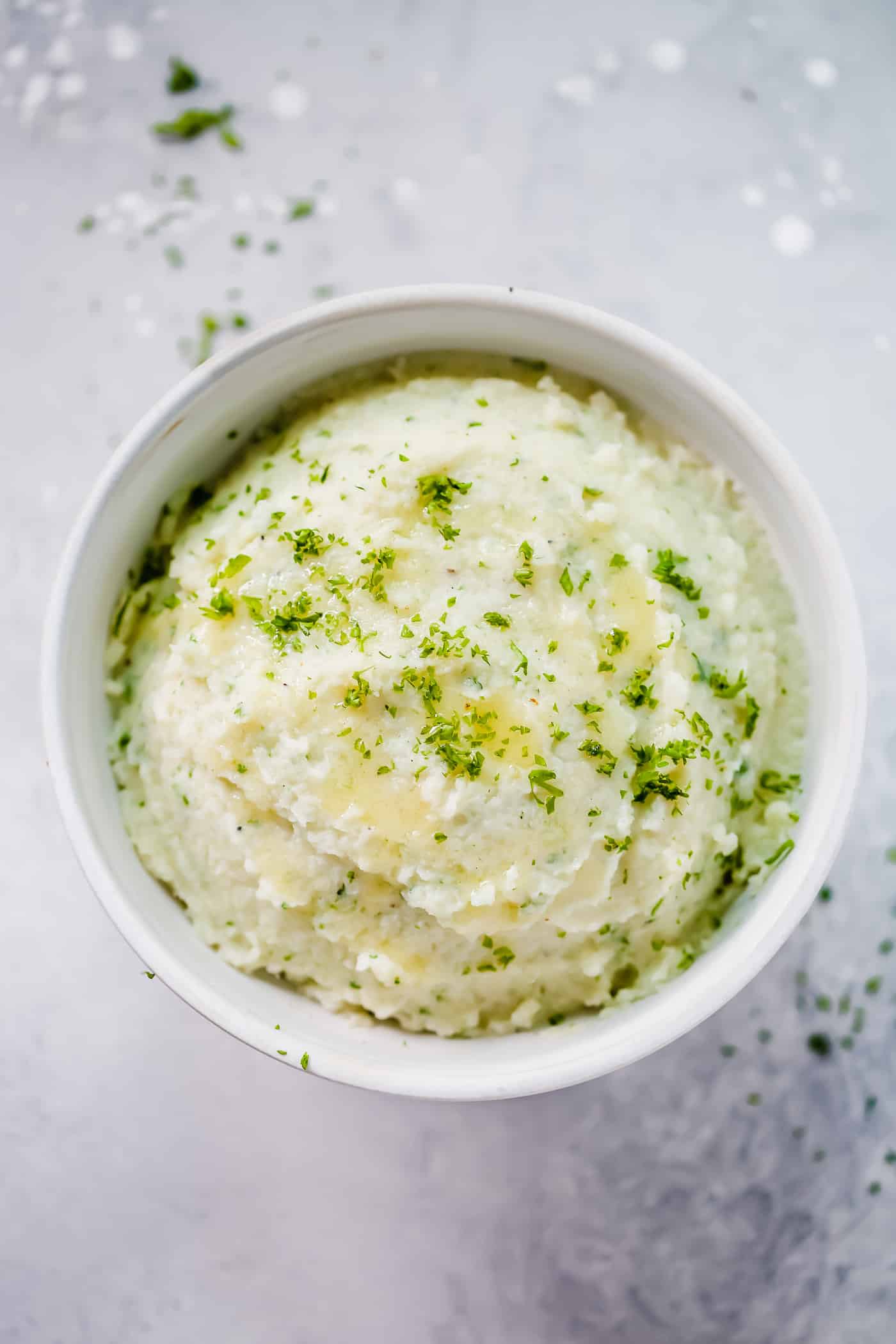 Whole30 Mashed Cauliflower Recipe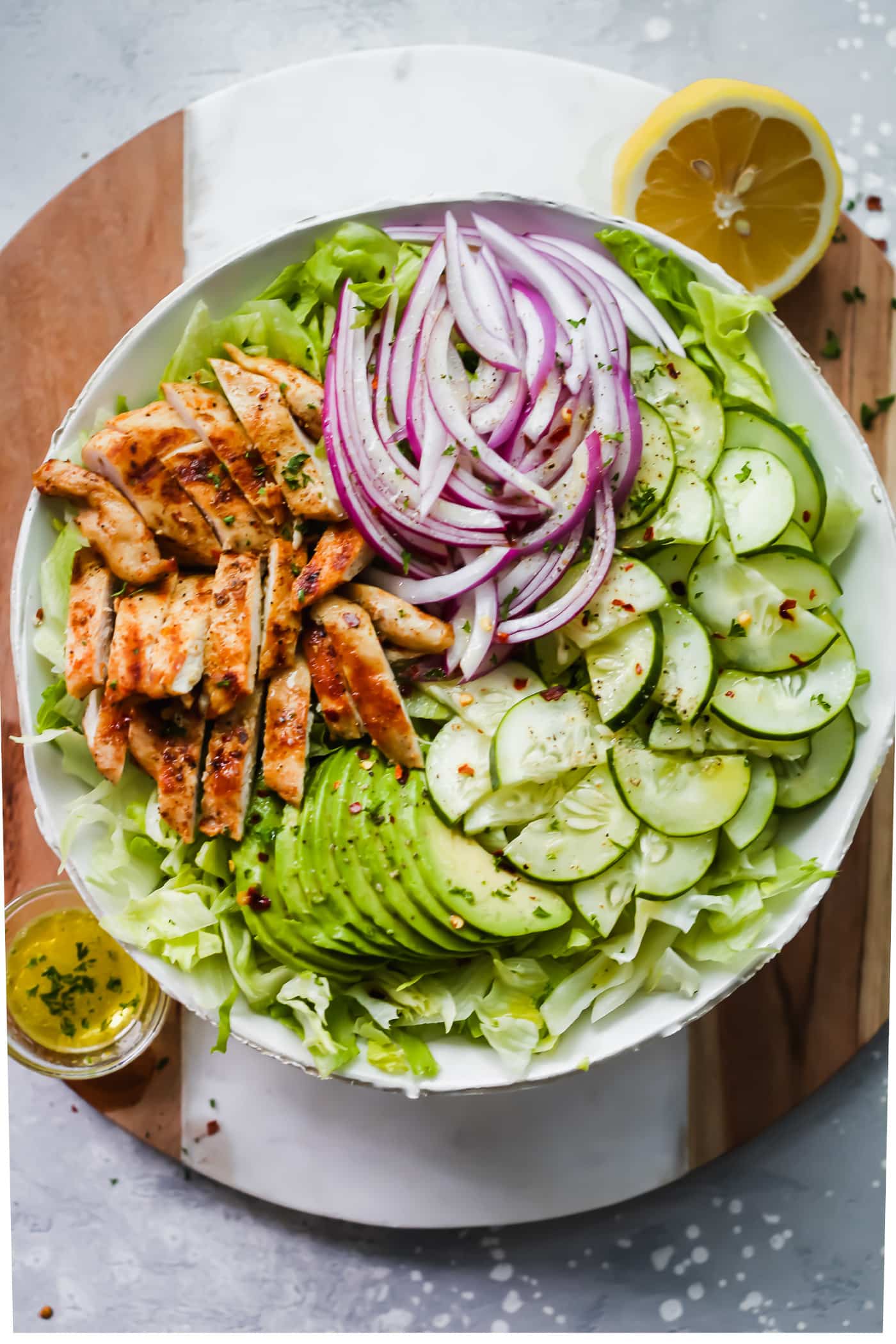 Roasted Green Beans with Spicy Tahini Sauce
Creamy Avocado Cauliflower Salad (Whole30, Paleo, Low-carb)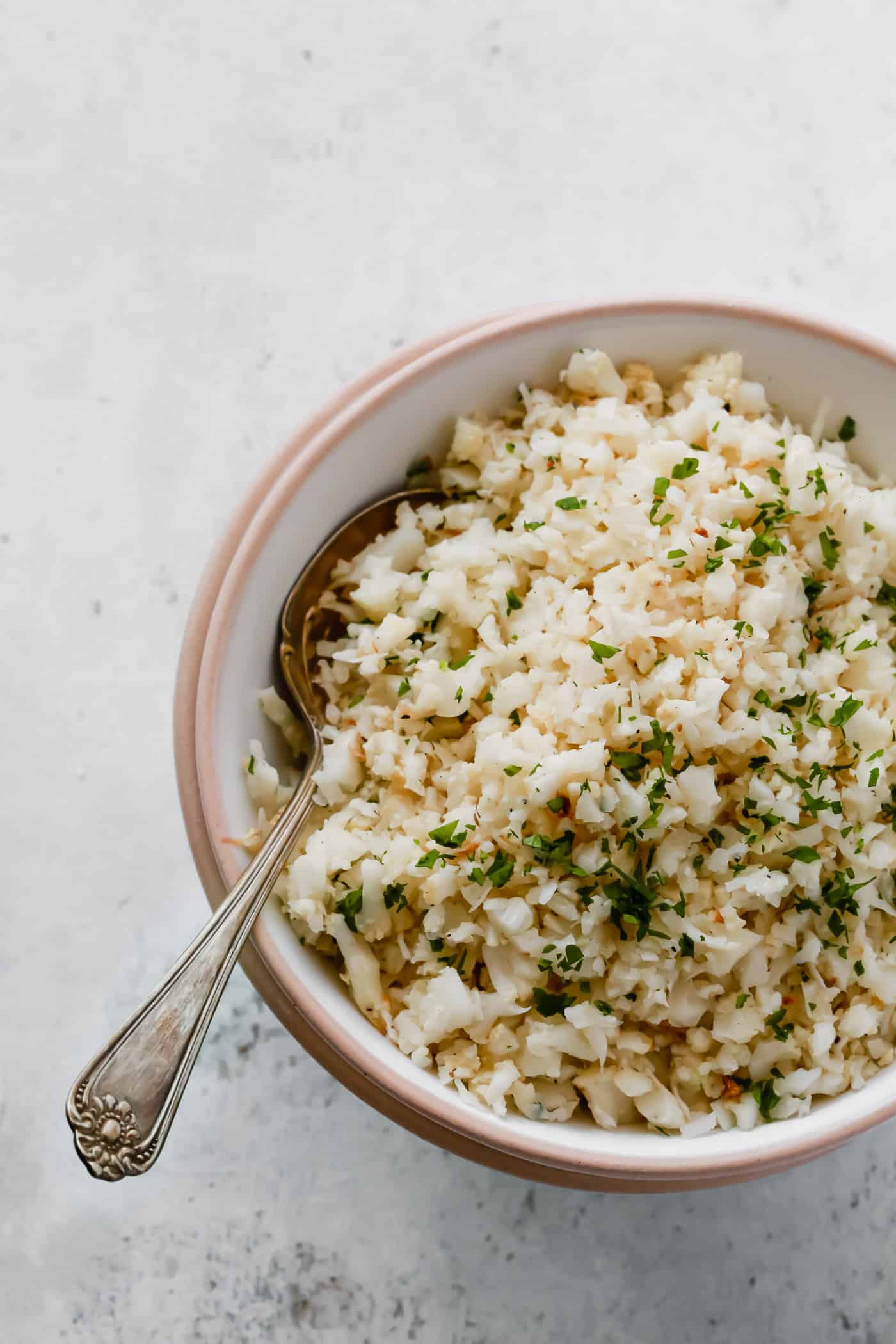 Garlic Parmesan Cauliflower Rice Recipe
Cauliflower "Rice" Tabbouleh Salad Recipe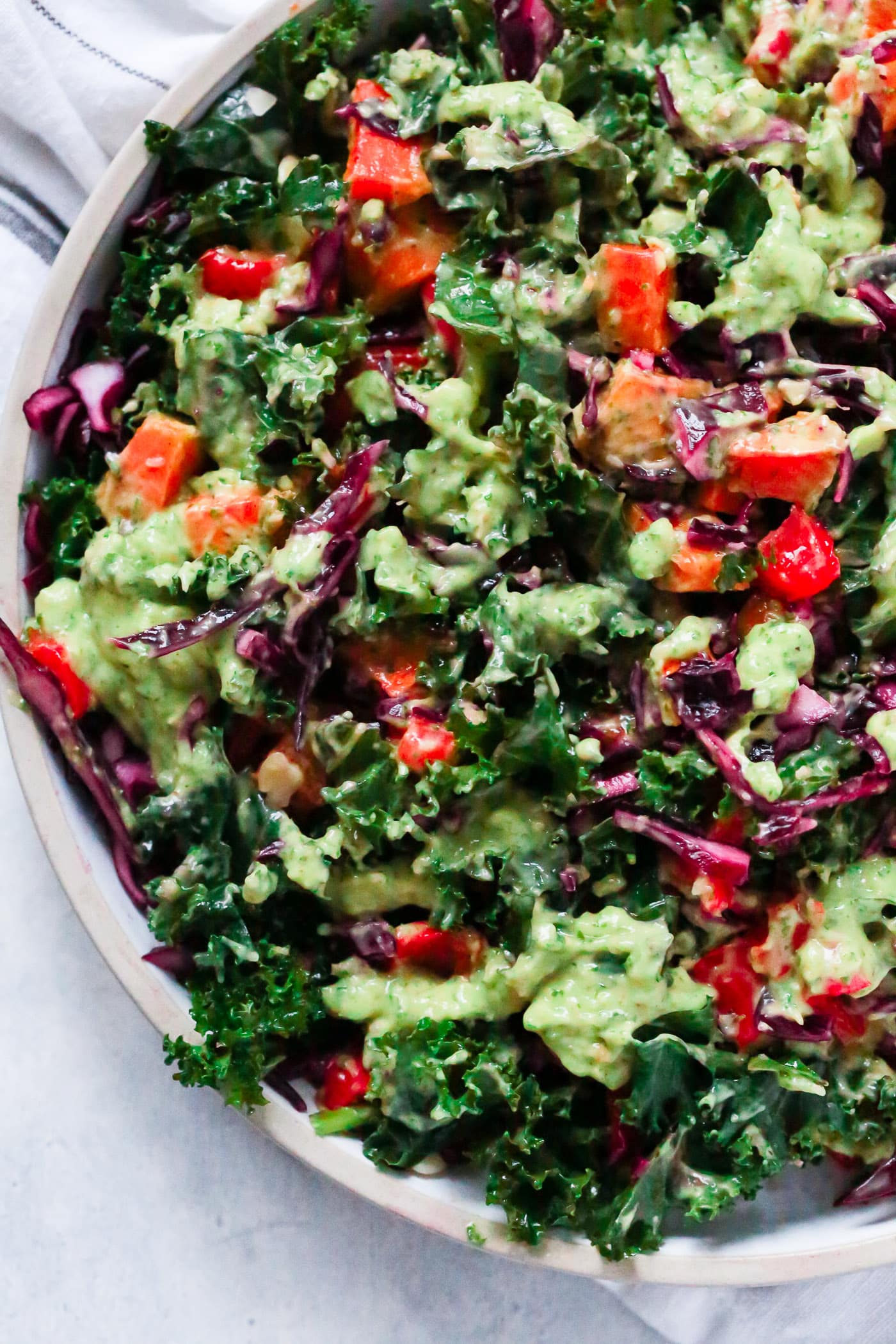 Simple Kale Salad with Avocado Dressing
Chopped Red Cabbage Kale Salad
Pomegranate Glazed Brussels Sprouts
Sun-dried Tomato Pesto Cauliflower Salad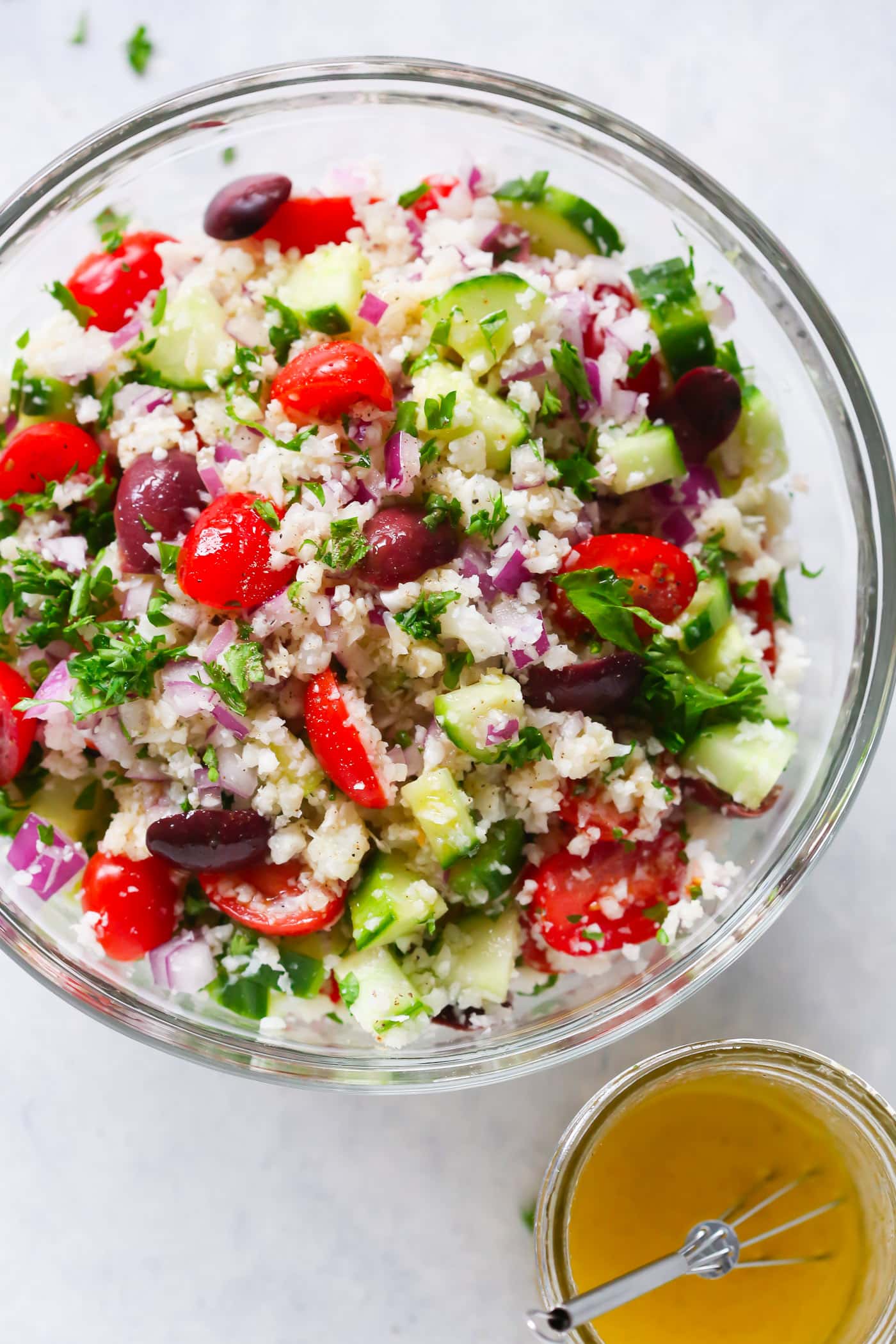 Mediterranean Cauliflower Salad
Pesto Shrimp Tomato Salad Recipe
Low-Carb Almond Flour Crackers